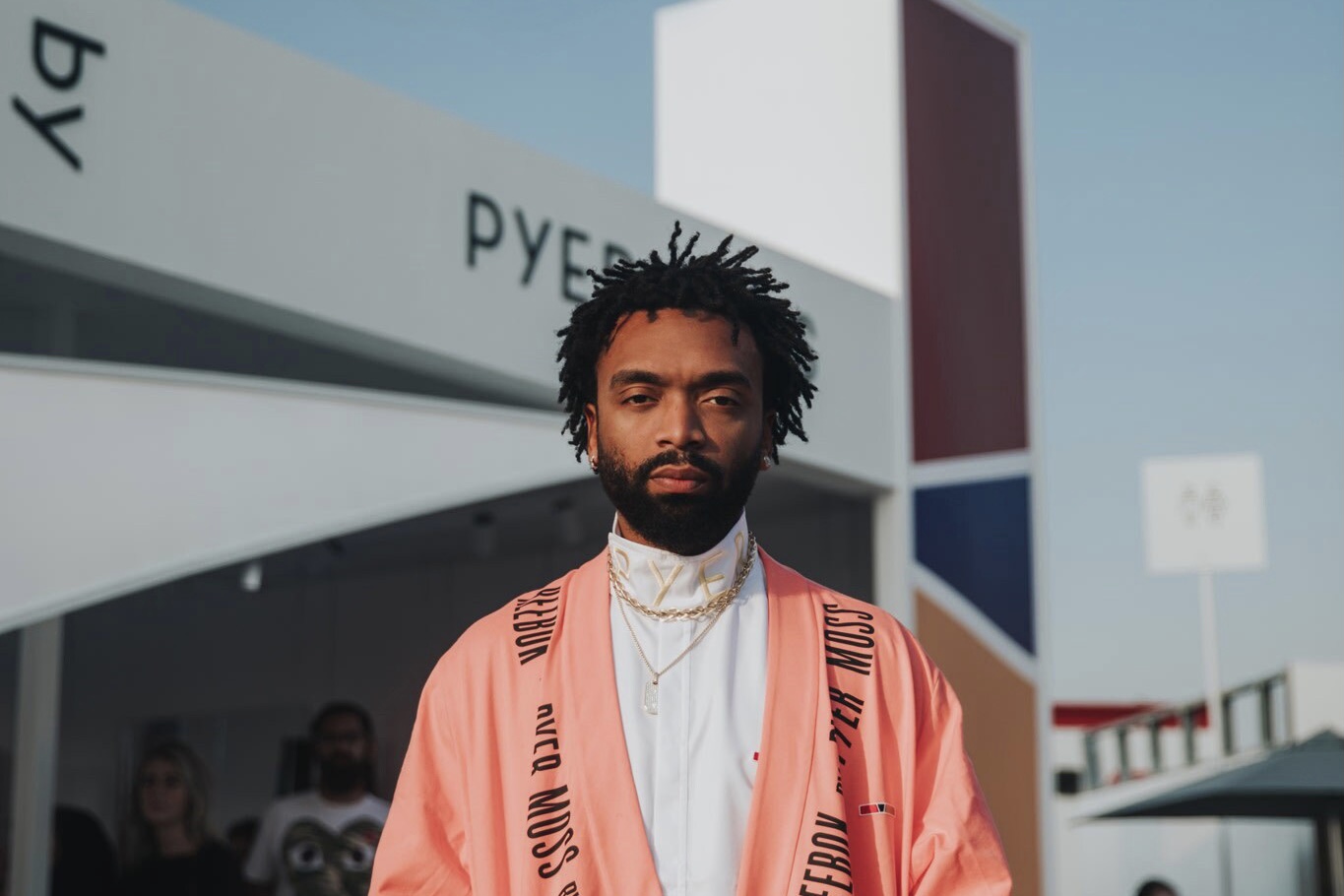 Kerby Jean-Raymond Joins Reebok's Leadership Team as Vice President of Creative Direction
Photo Credit: Aqib Anwar
Pyer Moss founder and frequent Reebok collaborator Kerby Jean-Raymond has been named Vice President of Creative Direction for the storied footwear brand. As the brand's new global creative director, Jean-Raymond will go beyond the footwear collaborations he's done with Reebok since 2016.
The New York designer will oversee all things design at the company while also lending his experience and pulse to Reebok's "Product with Purpose" program that will launch next year. His work with Pyer Moss has pushed the boundaries creatively but has also been a source of inspiration for crafting socially-conscious storytelling in fashion. He's blended design and history to create products worth wearing and a brand ethos worth supporting.
The hard work's seen Kerby Jean-Raymond win Menswear Designer of the Year award at the CFDAs earlier this month and be named Designer of the Year by Harlem Fashion Row. Jean-Raymond's also been focused on paying it forward and supporting and connecting young creative talent through Your Friends in New York, an initiative backed by the French luxury group Kering.
Kerby Jean-Raymond took to his instagram to announce the appointment saying, "Every time an interviewer would ask me what else I'd want to be a creative director for I would never say, but in my head it was always a footwear brand."