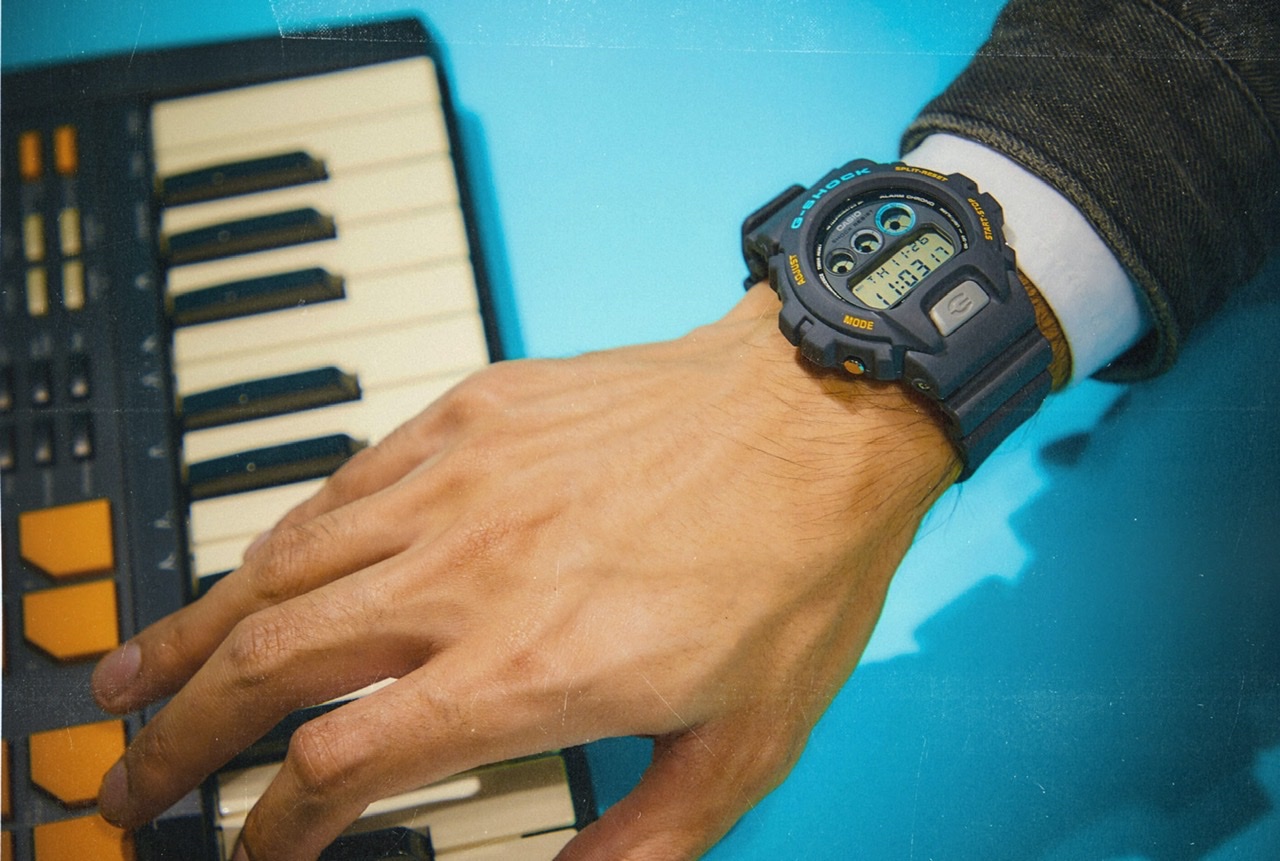 HODINKEE and John Mayer's Casio G-SHOCK is Inspired by a Casio sampling keyboard
Introducing the G-SHOCK Ref 6900 by John Mayer, a collaborative effort between HODINKEE, Casio and the iconic musician. The limited edition timepiece pulls inspiration from the Casiotone SK-5 sampling keyboard that Mayer played growing up in Fairfield, CT. For Mayer, blending nostalgic elements from the keyboard with one of the most iconic Casio G-SHOCK watches currently in production just feels right.
I had already been pretty deep into wearing the "Mudmaster" models, and something felt cosmically right about a G-SHOCK being the first watch collab I've ever done. I also love the price point. I'm not sure people would have expected a $180 watch with my name on it, but I think it's really playful and inviting.
The case and strap are all finished in gray and though you might see some graphic work on most G-SHOCK straps, the Ref 6900 by John Mayer is void of any. Hints of both yellow and blue, pulled right from the Casiotone SK-5 color scheme, can be seen on the case and dial.
The Casio G-SHOCK Ref. 6900 by John Mayer is clean, versatile and wearable, giving us just the right amount of playfulness to make our day. See more of it in the gallery and shop the watch now through the HODINKEE Shop.