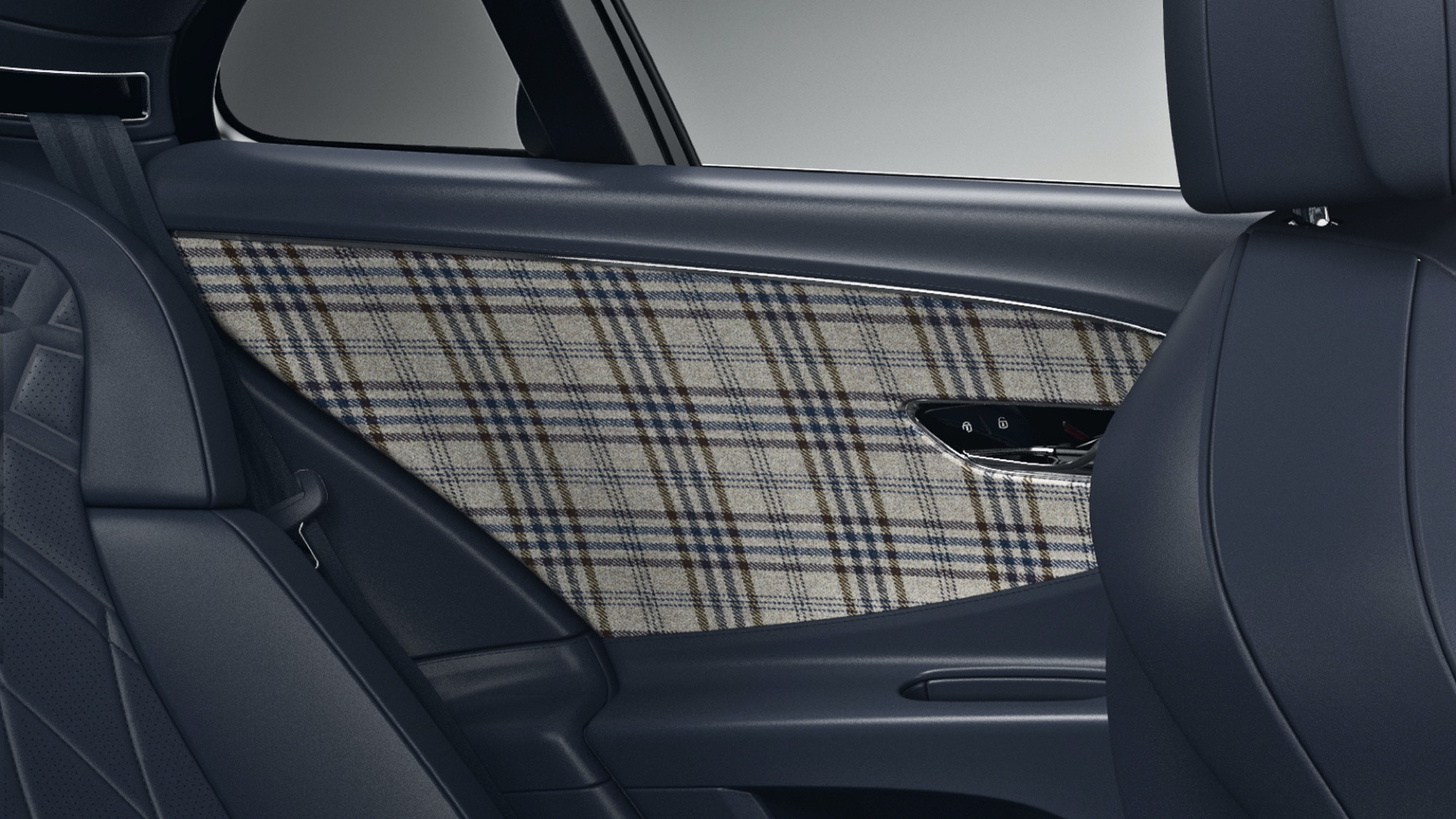 In True British Fashion, Bentley Mulliner Is Now Crafting Tweed-Infused Interiors
Much of Bentley's next 100 years is rooted in innovation. They've already built a carbon neutral plant and are aiming to deliver a completely electric lineup by 2030. But the British automaker isn't losing sight of its heritage and roots in the process as they've just announced new interior customization options for the entire fleet. Courtesy of Bentley Mulliner, customers are now able to infuse door trimmings on the GT, Flying Spur, or Bentayga with tweed fabric.
Bentley's bespoke commissioning division is offering four contemporary, sustainably-sourced tweed pattern, each blending effortlessly with the leather hides already throughout the cabin. The four patterns include Cheltenham, Glen Plaid, Charcoal and Sand Herringbone, each exuding luxurious, expressive character. The high-quality textures add to the near-limitless options already showcased in the Mulliner Personal Commissioning Guide.
Much of what we love about Bentley's execution here goes beyond the looks and their own manufacturing process. The tweed you'll be seeing in its Grand Tourers comes from Lovat Mill, a Hawick-based shop that's globally recognized as an ethical and environmentally-conscious producer. Their "dry" production facility has no adverse impact on the local natural environment and avoids the use of any hazardous industrial chemicals on site. Ninety percent of local electricity consumption actually comes from renewable sources while their carbon footprint is further minimized by employing local, highly skilled workers that live mostly within walking distance of the mill.
See more of Bentley's tweed options in the gallery and head to your nearest Bentley dealer to schedule an appointment with a Bentley Mulliner specialist.