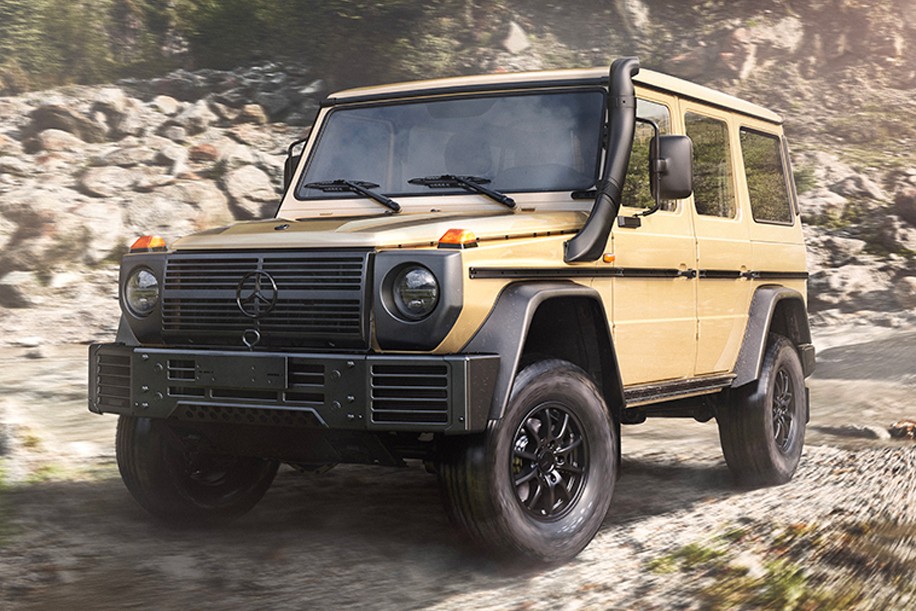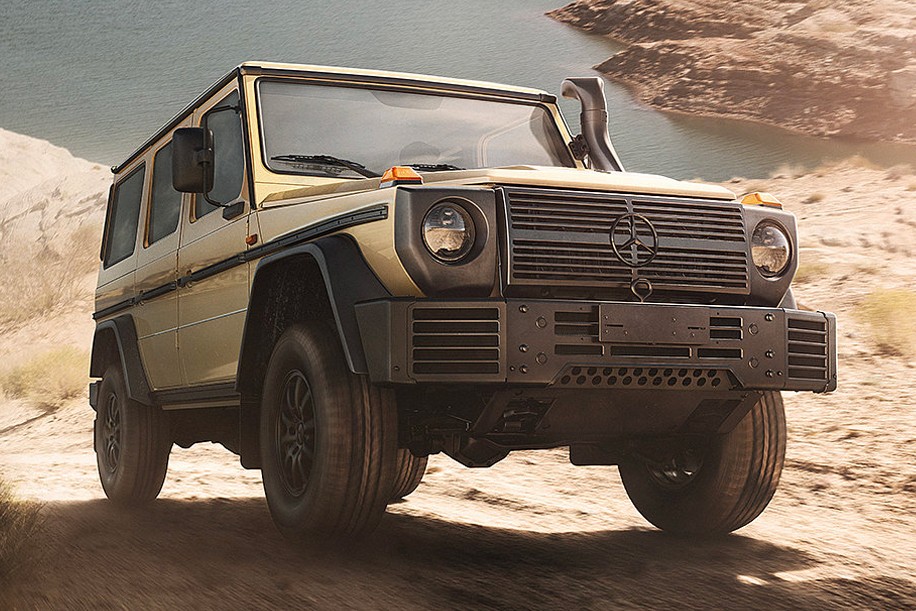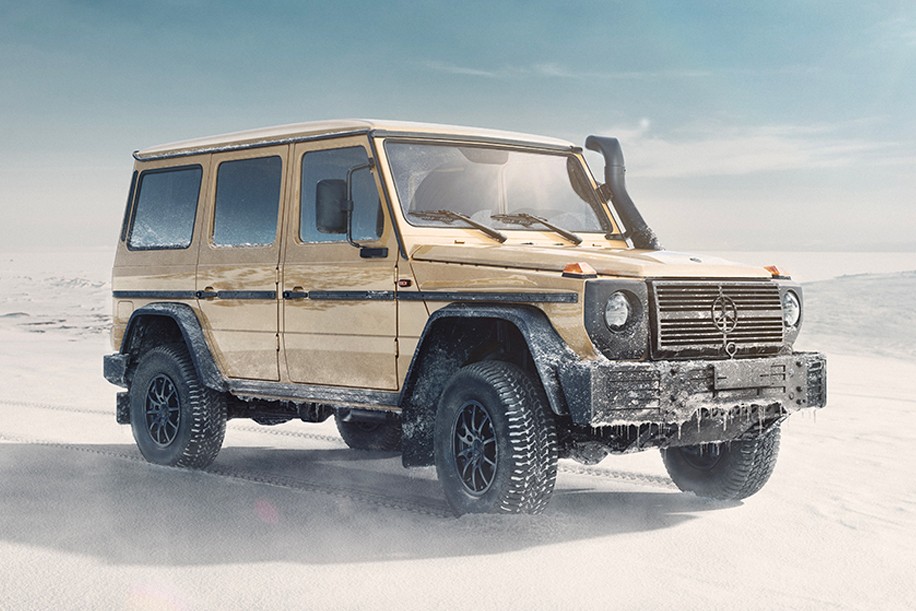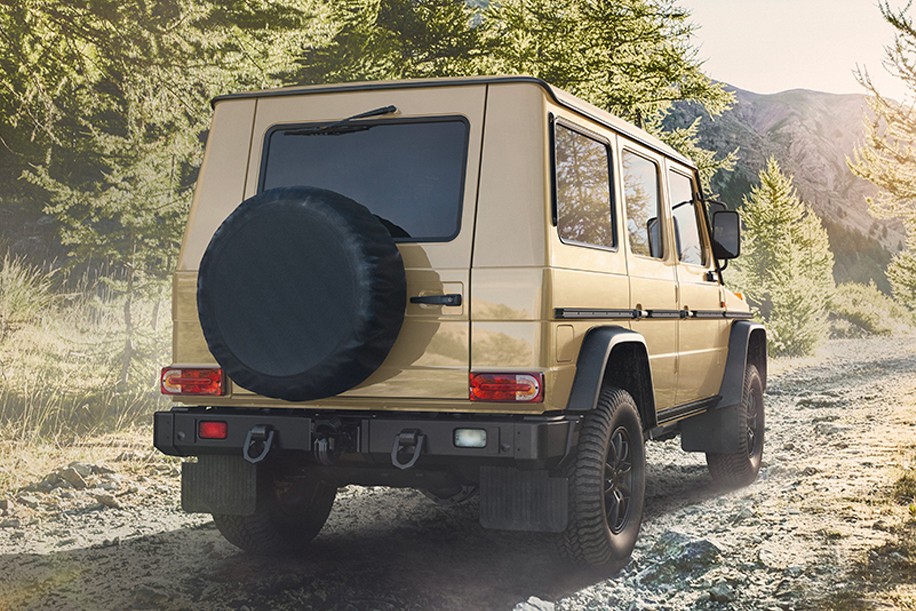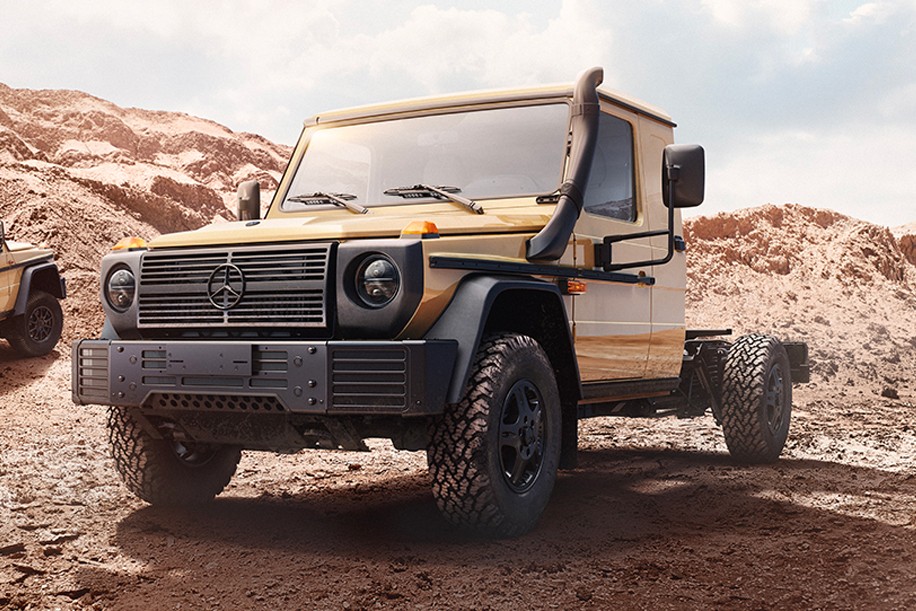 Mercedes Benz has just released their updated military spec G-Class. The search and rescue/special operations model maintains the off-roader's 40 years of design roots, but with updated features for the modern world.
The W464 features an emergency override switch, a 24-volt power supply, improved corrosion resistance, LED lighting, a solid front axel, and a snorkel. It also has improved clearance, approach, departure angles, and water fording depths. The W464 is now powered by a 3.0-liter turbodiesel straight-six with 245 horsepower and 443lb-ft of torque with a 9-speed automatic transmission.
The G-Wagon W464 is available in two different types: SUV or extended-cab cutaway. The SUV is capable of a 2,200lbs payload and 7,700lbs of towing while the cutaway version has a payload capacity of 5,500lbs.