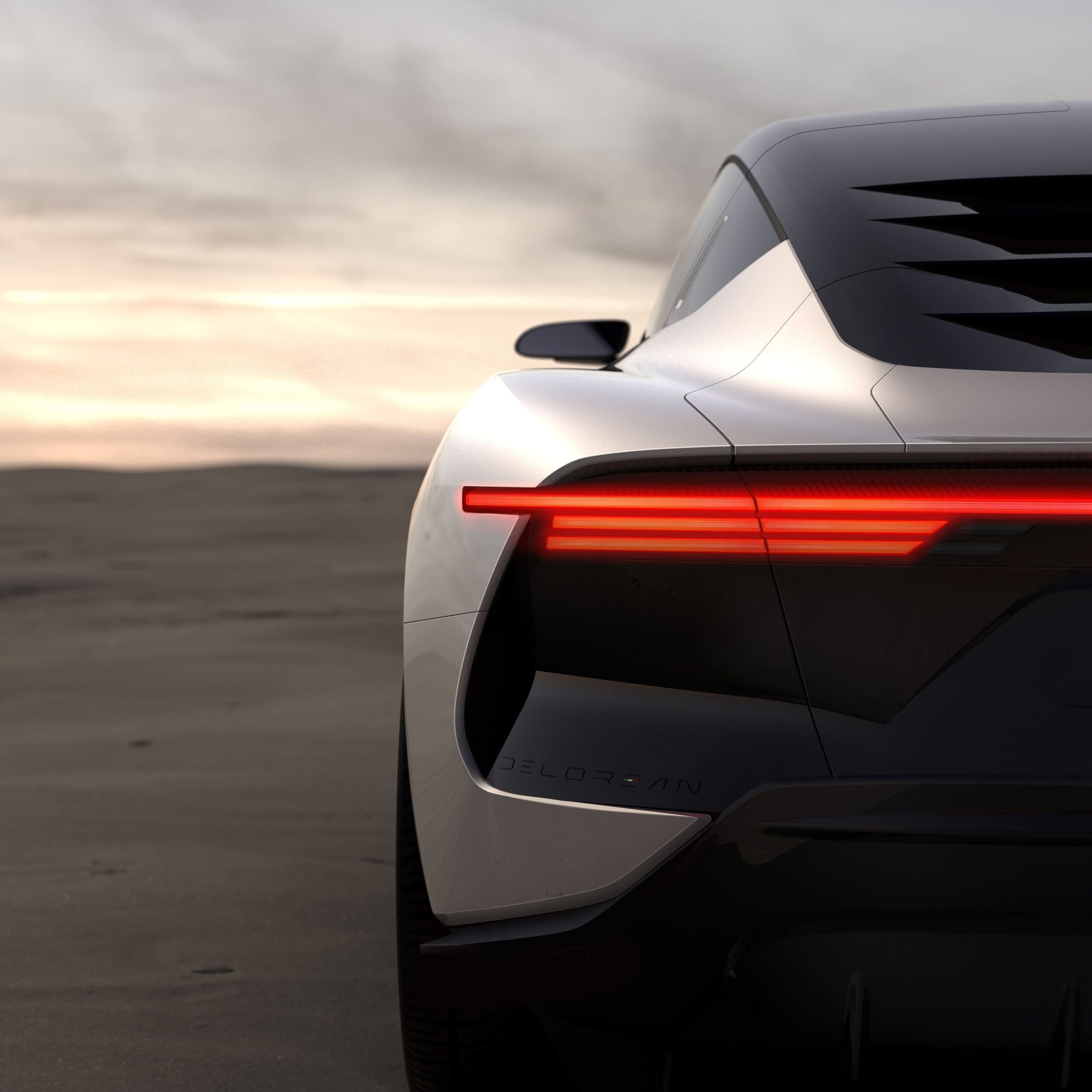 The debut date of a new electric vehicle from the DeLorean Motor Company has been announced through a teaser that presents the left shoulder and back tail light of the vehicle. The upcoming concept car is slated to premiere on August 18th at the Awards Ramp at the Pebble Beach Concours d'Elegance, three days before its exhibition on the Pebble Beach Concept Lawn on August 21st. 
"Excitement is rising like the doors of our iconic sports car." Troy Beetz, CMO of DeLorean Motor Company Inc., said. "We are revealing the next generation prototype 3 days earlier than planned on the most prestigious stage at Pebble beach."
The American automobile manufacturer will announce the official name of the vehicle while the past, present, and future of DeLorean unfolds throughout Monterey Car Week with a series of activations and events showcasing the EV. DeLorean's new vision of a modern icon is the conclusion of a 40-year relationship with the acclaimed design firm Italdesign.
More information on DeLorean and the official reveal at Pebble Beach is available on DeLorean.com.