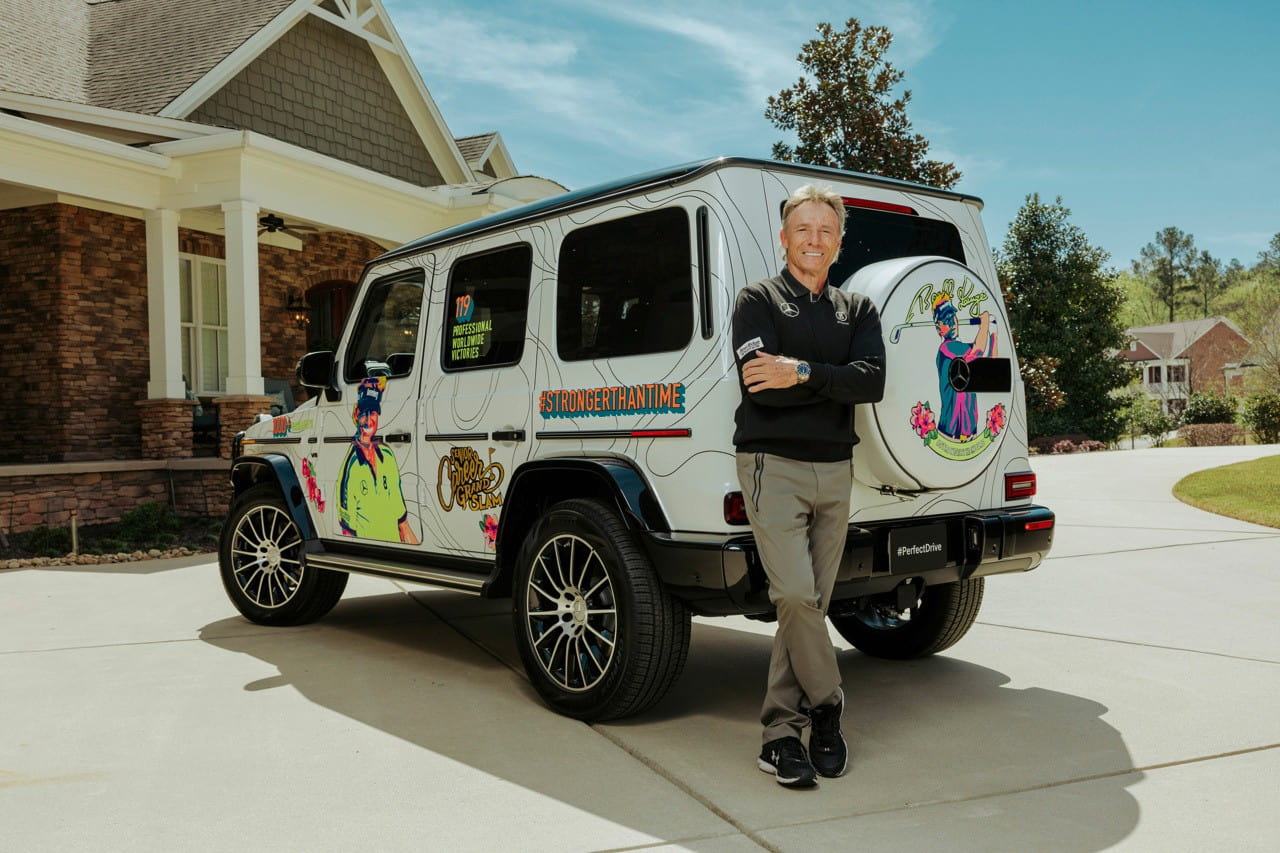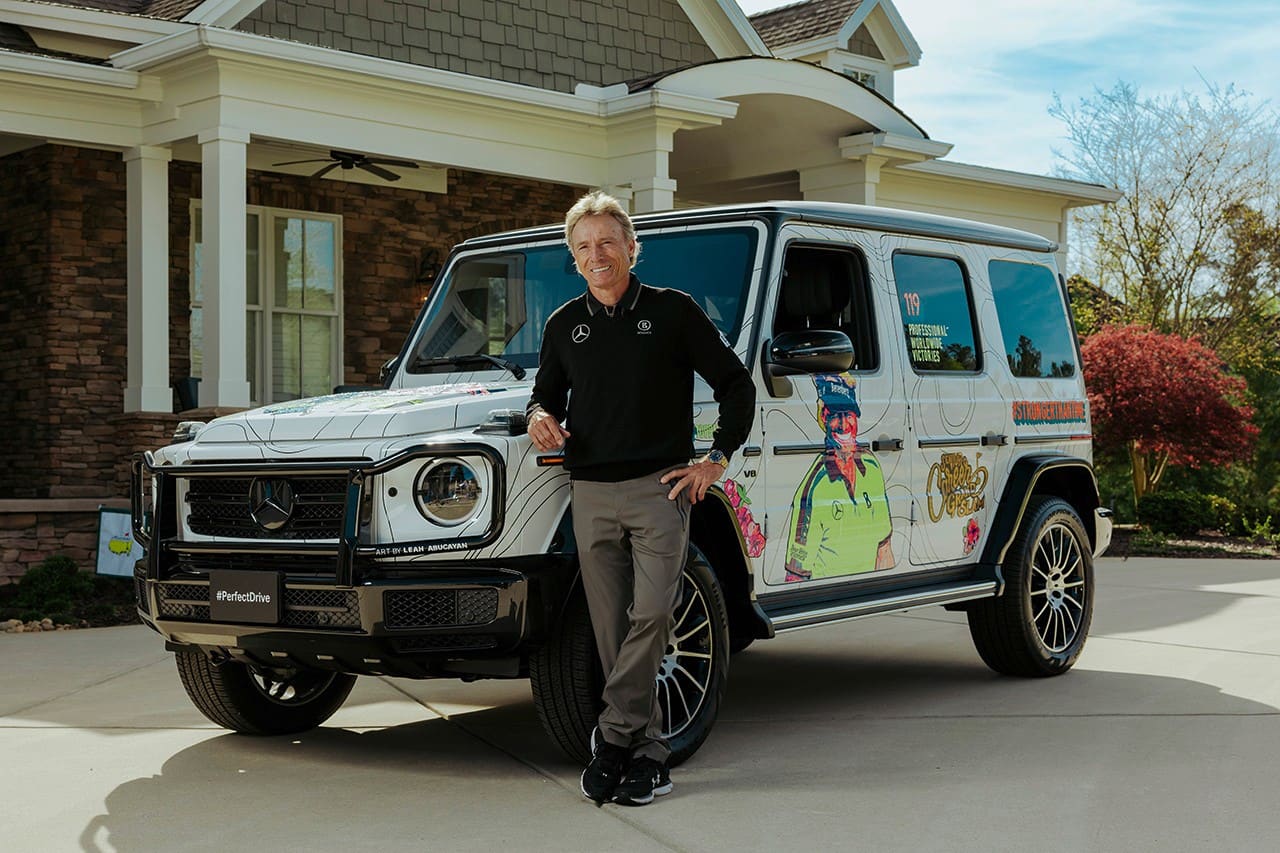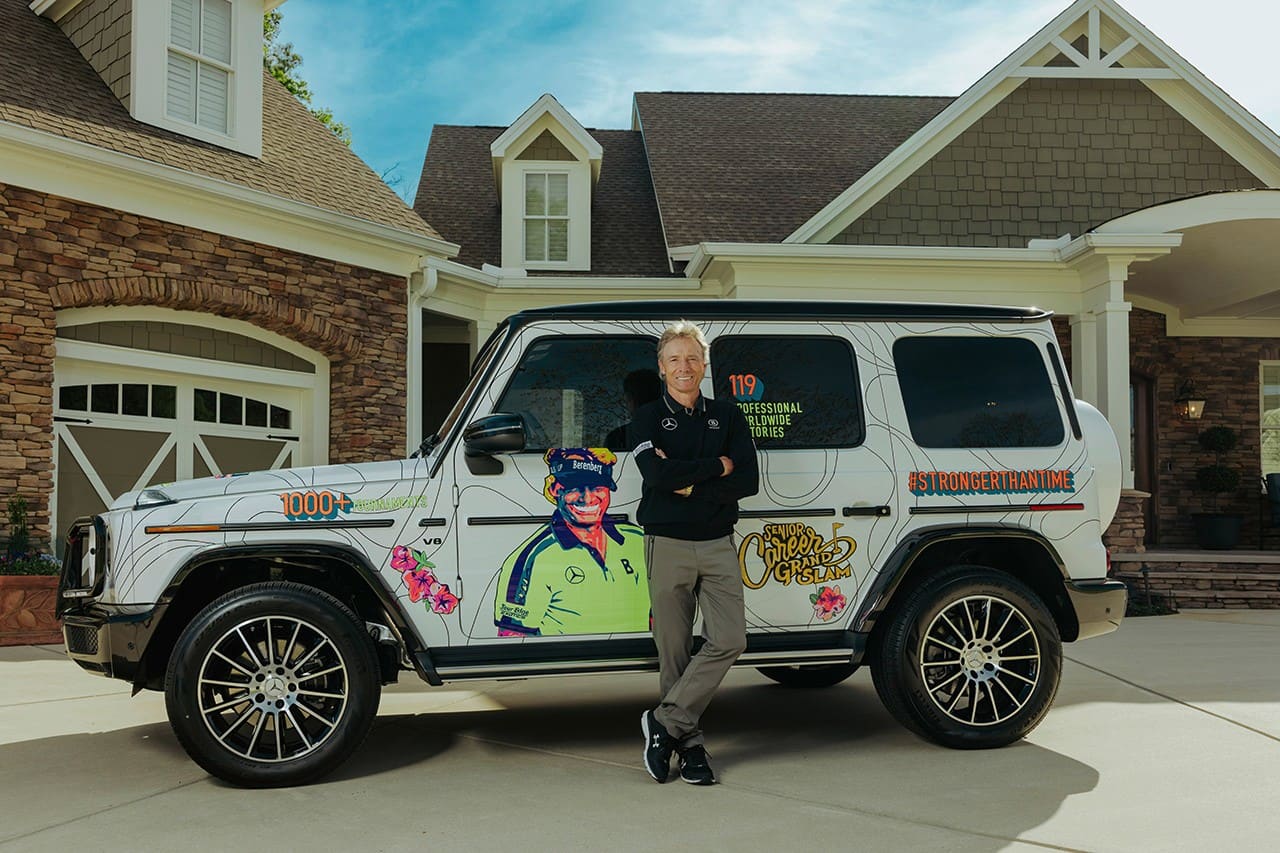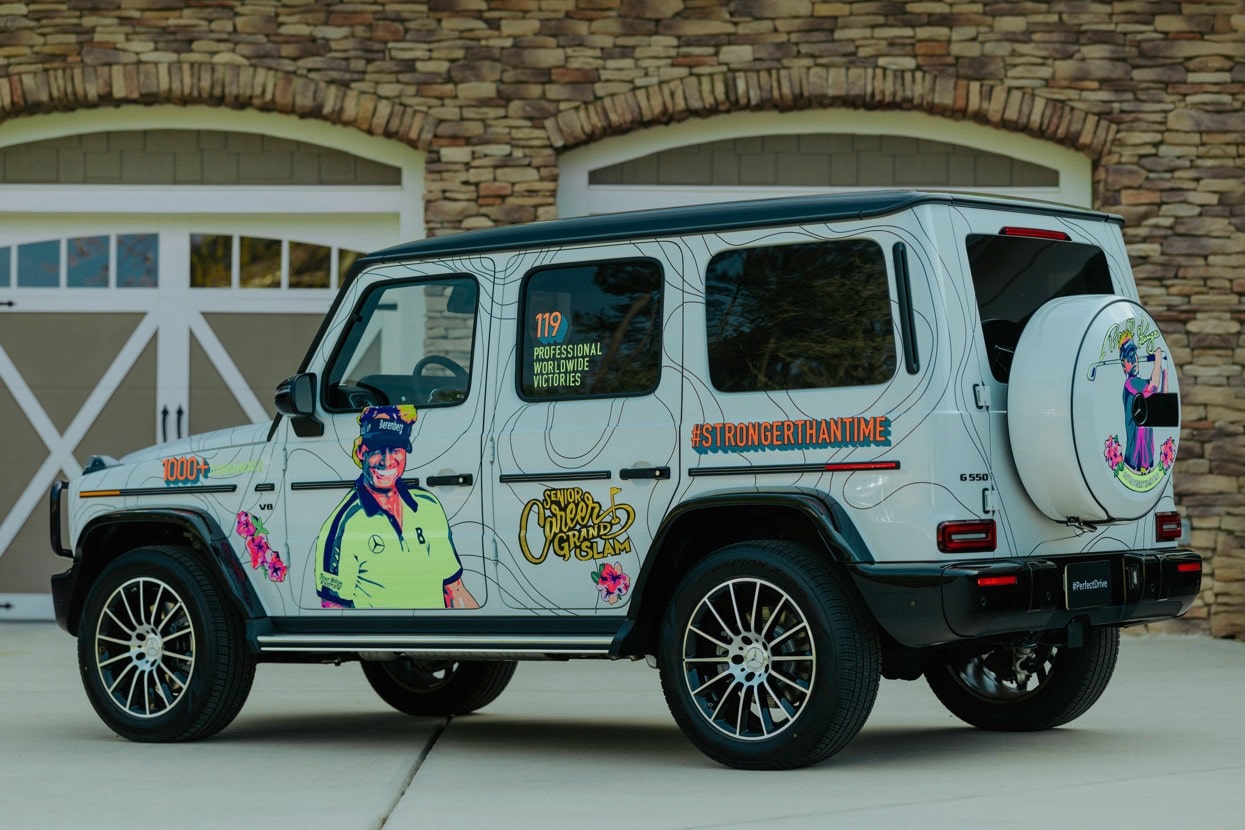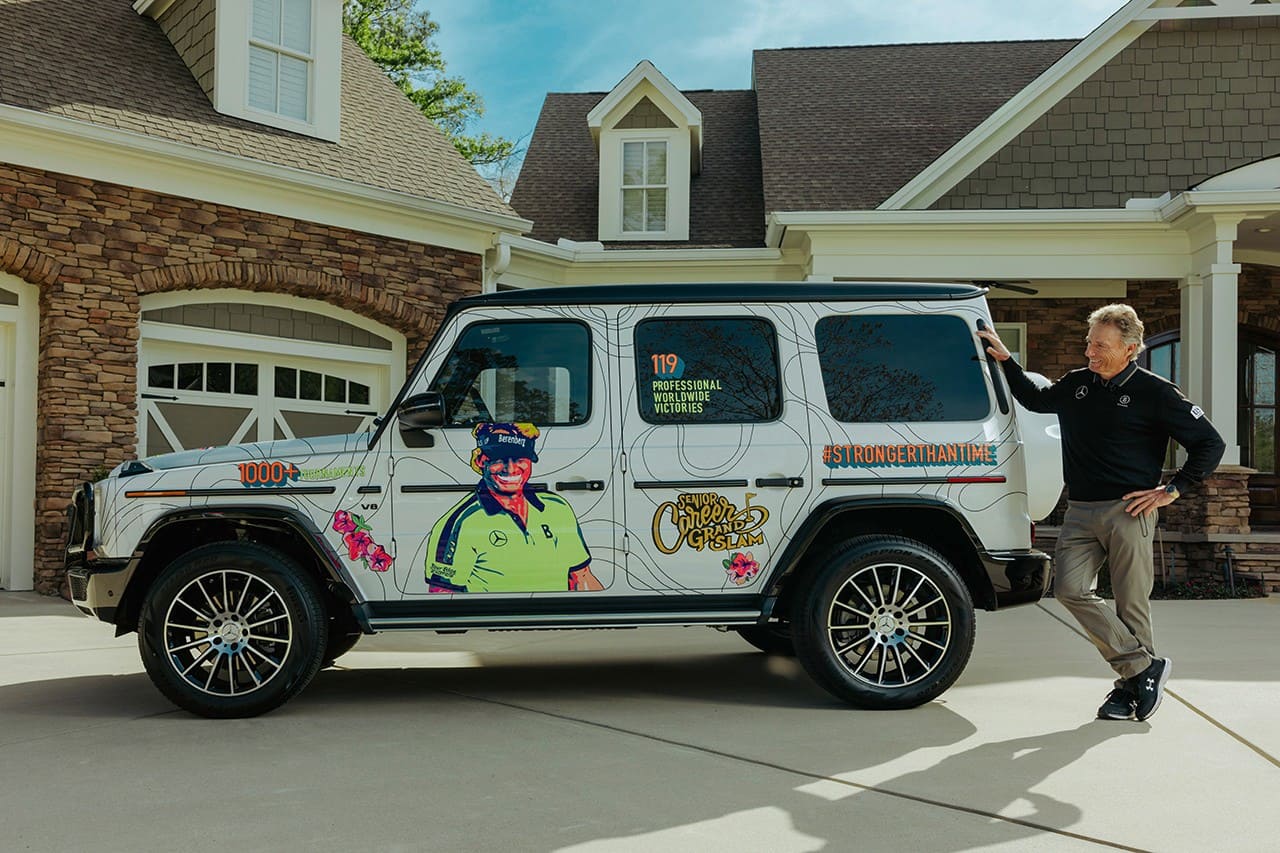 Tape art artist Leah Abucayan has designed the customized Mercedes-Benz G-Wagon 550 art car gifted to golfing legend Bernhard Langer.
The Anhausen-born German celebrates 40 years at the Masters Tournament with wins in 1985 and 1993. This legacy has been infused into the vehicle covered in Abucayan's distinctive designs with notable moments from Langer's career. He has expressed delight in receiving the honor and mentioned how the G-Class has already existed since his first competition in 1982.
The Head of Communications and Marketing at Mercedes-Benz AG, Bettina Fetzer, has stated how the customized wagon honors Bernhard Langer and the Mercedes-Benz G-Class, which are both "emblematic of our campaign claim 'Stronger than Time'."
More information on the Langer G 550 Art Car here.