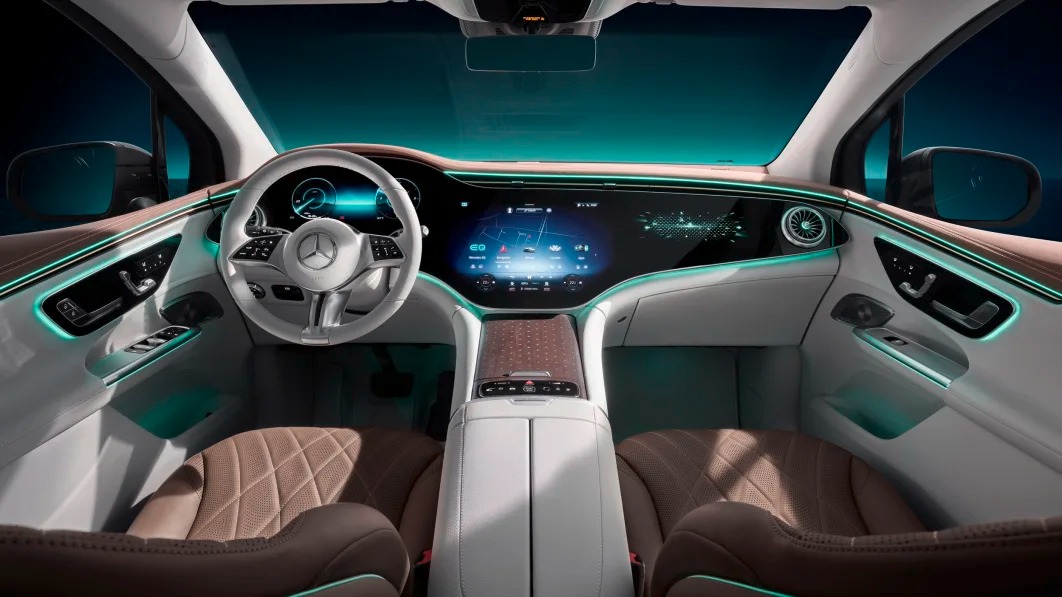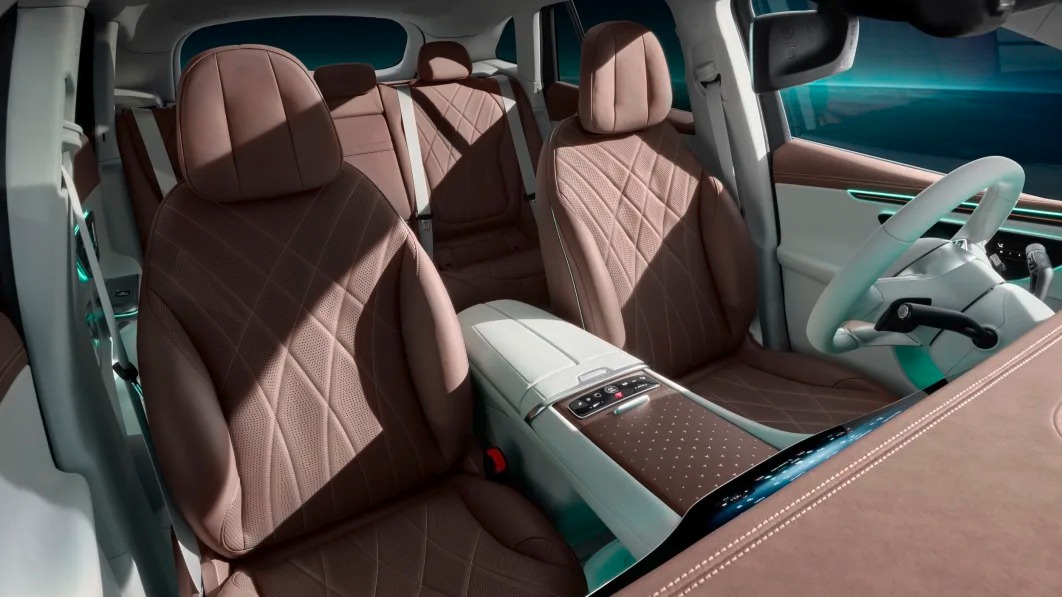 Introducing the 2024 Mercedes-Benz EQE SUV and 2024 Mercedes AMG EQE SUV as the two newest electric performance vehicles from the German manufacturer.
The 2024 Mercedes-Benz EQE SUV is touted as the multi-purpose variant of the EQE executive sedan and the fourth EQ model from Mercedes. The EQE SUV is more compact than the sedan at 191.5 inches long, 66.4 inches tall, and 76.4 inches wide with a 119.3-inch wheelbase, and uses the new all-electric platform.
On the outside, the EQE SUV sports crisp aerodynamic designs with a side profile that offers a coupe-like body with no bulging rear bumper, aerodynamically optimized wheels, and patent-pending wheel spoilers among others. Its interior also has new features, including the use of NEOTEX that combines the look of nubuck leather and high-tech neoprene, seen on the instrument panel and armrest, and a hyperscreen display that spans the entire dashboard area among others.
EQE's modular drive concept enables the SUV to offer maximum total drive outputs from 215 to 300 kW. Depending on the vehicle equipment and configuration, the car can achieve WLTP ranges of up to 590 kilometers. Mercedes revealed powertrain options for the EQE SUV, but it's expected to have similar setups to the sedan.
The 2024 Mercedes AMG EQE SUV on the other hand, is the German automaker's first-ever all-electric SUV from its performance line and will come with two AMG-specific electric motors in 43 and 53 versions. First, the 43 4Matic SUV has a combined output of 476 HP with a top speed of 131 mph, second is the 53 4Matic+ SUV that comes with AMG-specific and cooling elements that give an output of 626 HP with a top speed of 128 mph, with an optional AMG Dynamic Plus Package available.
AMG EQE SUV is presented with raised vertical lines across the front with an AMG Affalterbach logo on the hood, 21-to-22-inch wheel options, carbon-ceramic front brakes with painted calipers, body-color wheel arches, and digital headlights that project Mercedes and AMG logos on the wall upon vehicle shutdown. The all-wheel drive, rear-wheel steering, and AMG Ride Control+ air suspension with Adaptive Damping System are standard.
Inside, the AMG EQE has four unique interior options.The flat-bottomed AMG Performance steering wheel and artificial leather interspersed with microfiber comes standard, with Nappa leather options available. Carbon trimming and AMG-specific Hyperscreen graphic options are also offered.
The exact release dates have yet to be revealed, and though pricing hasn't been published yet the current Mercedes-Benz EQ vehicles available cost around $50,000 to upwards of $100,000 so expect the new EQE SUV's to follow that trend.