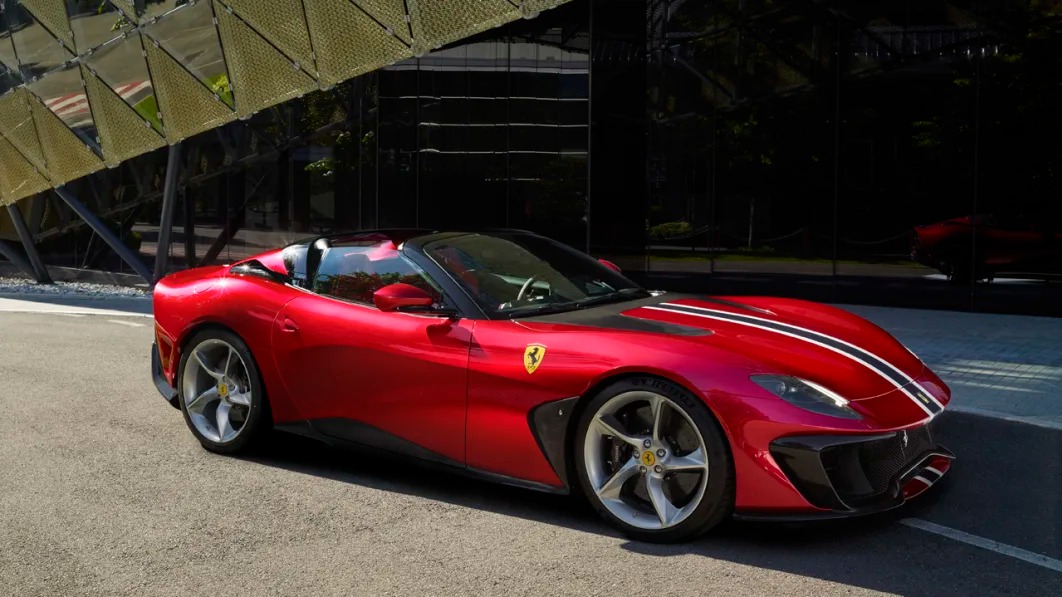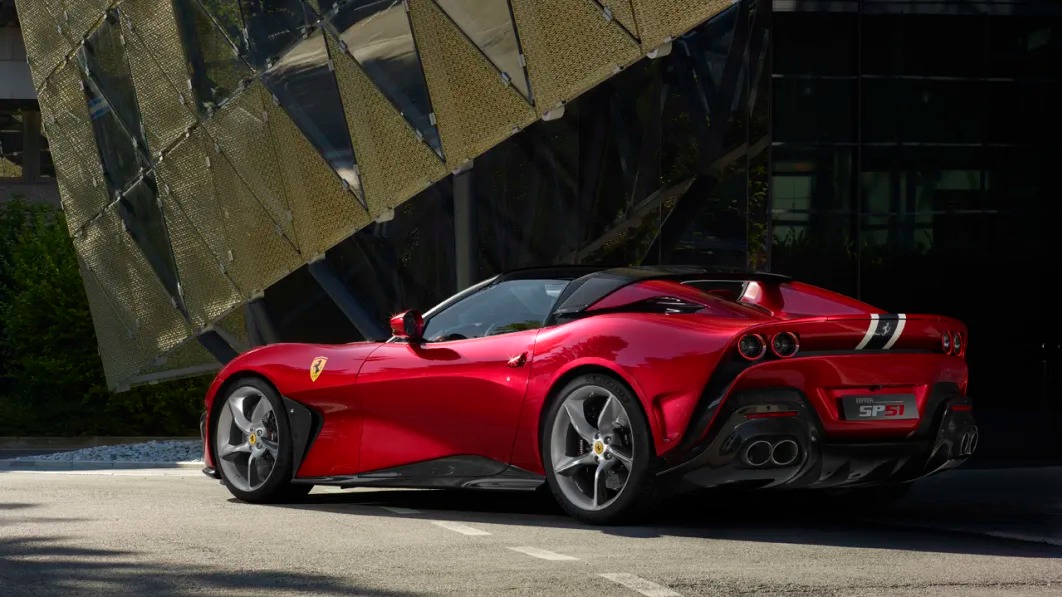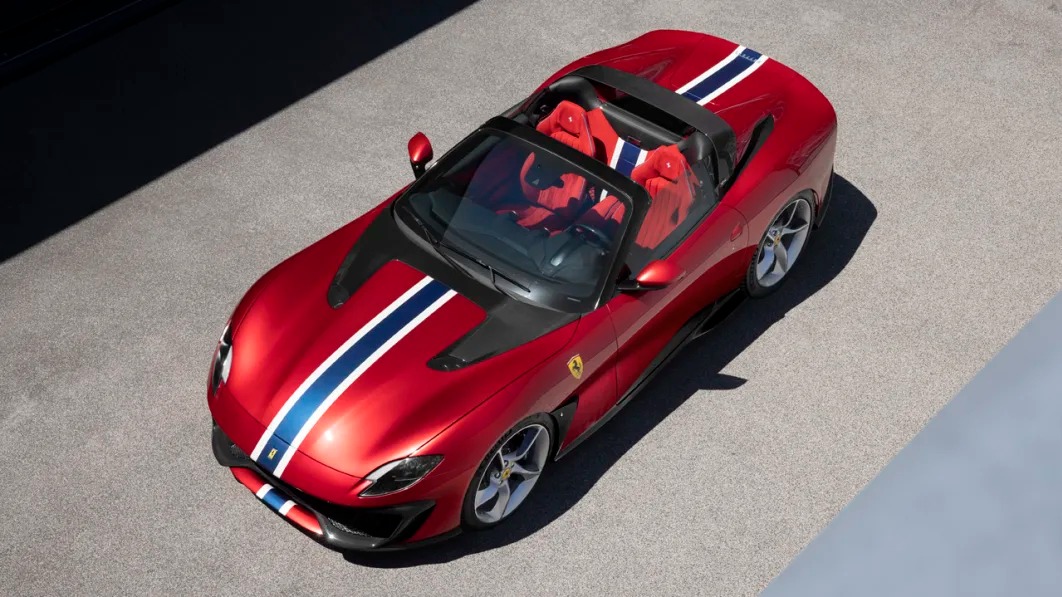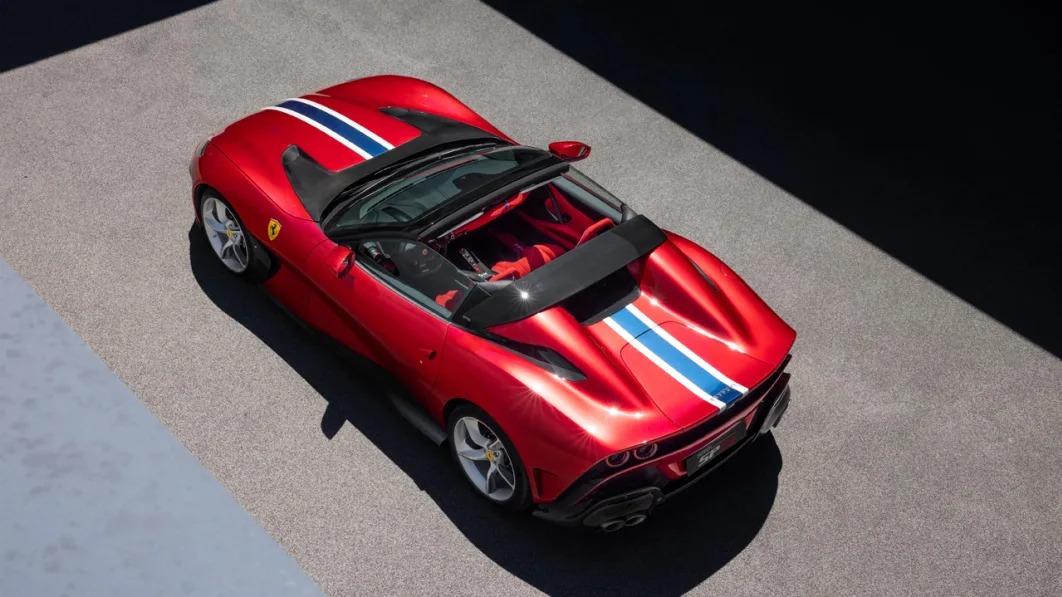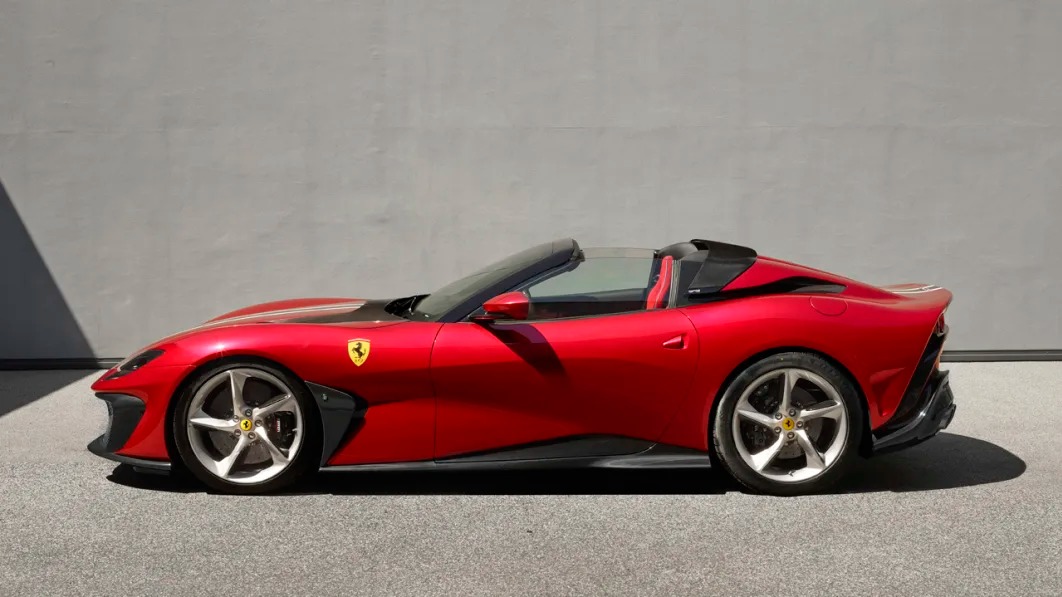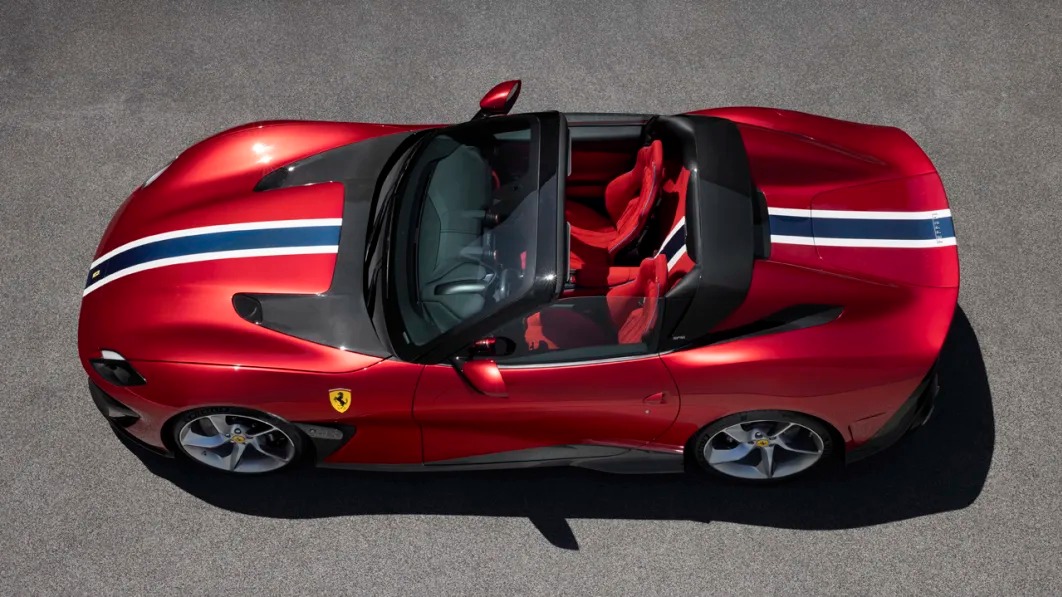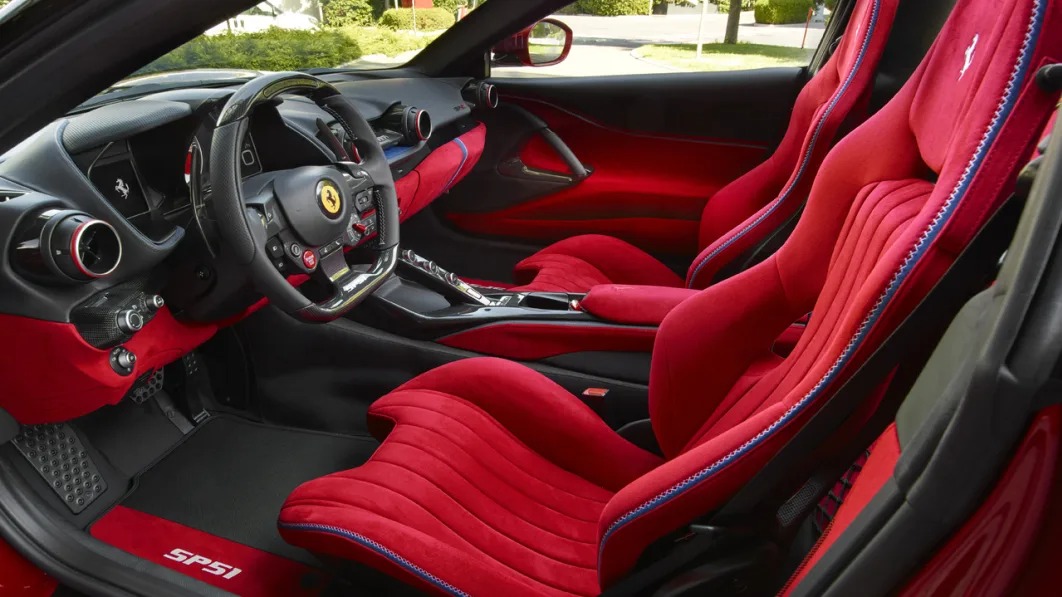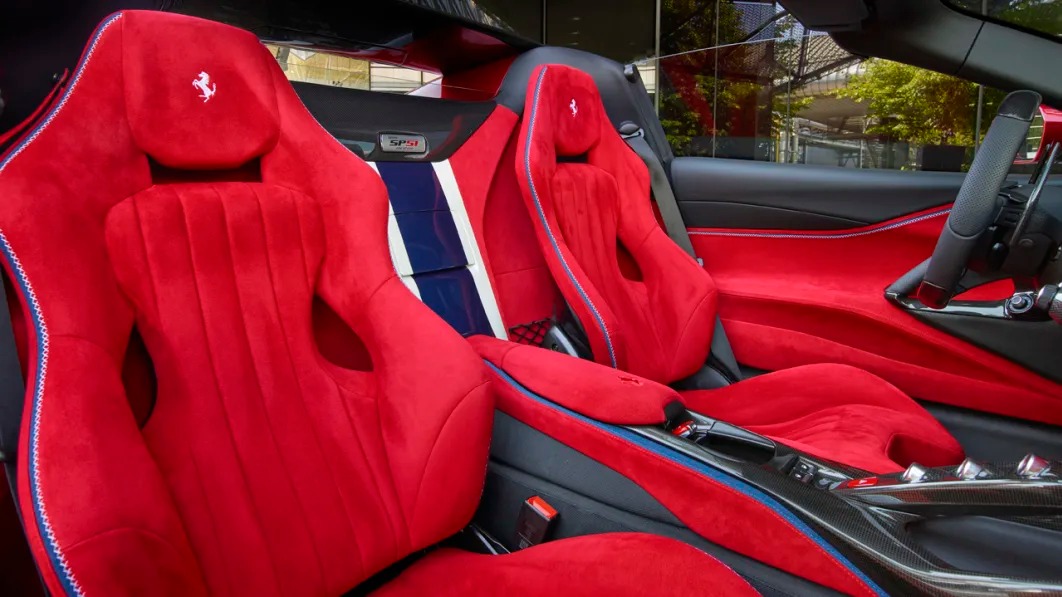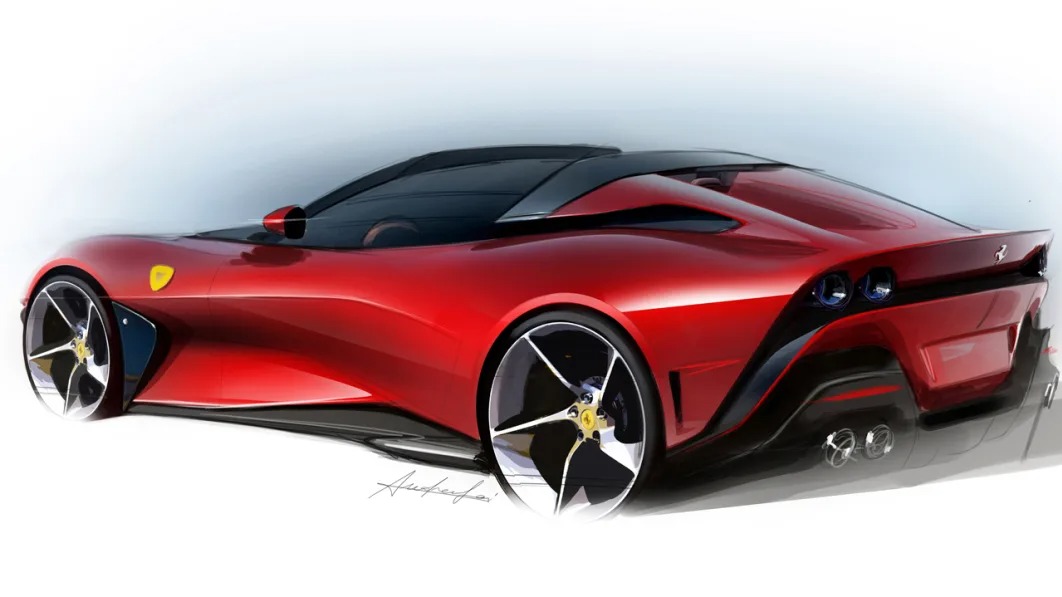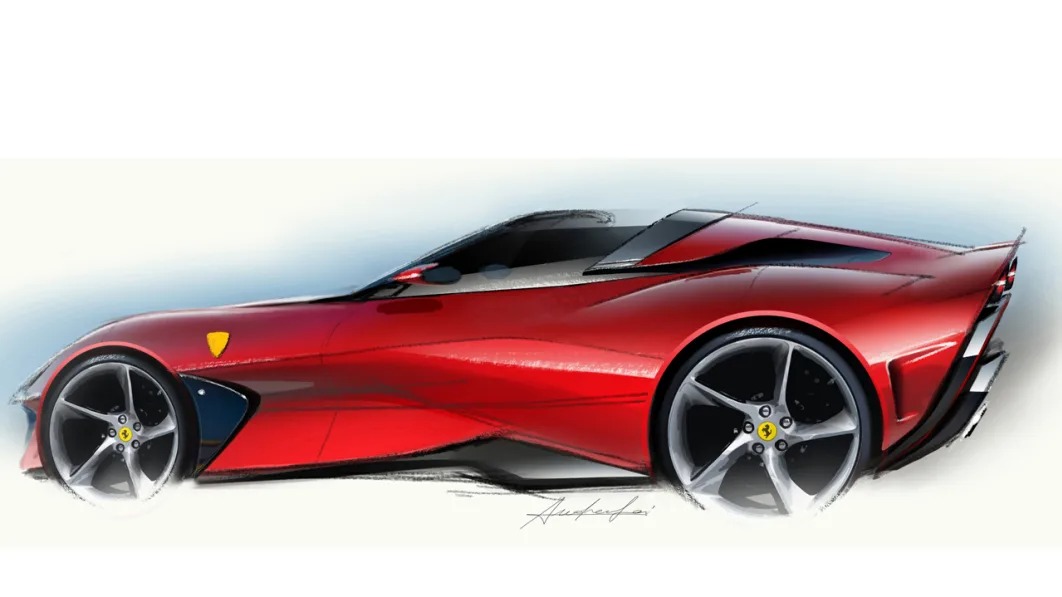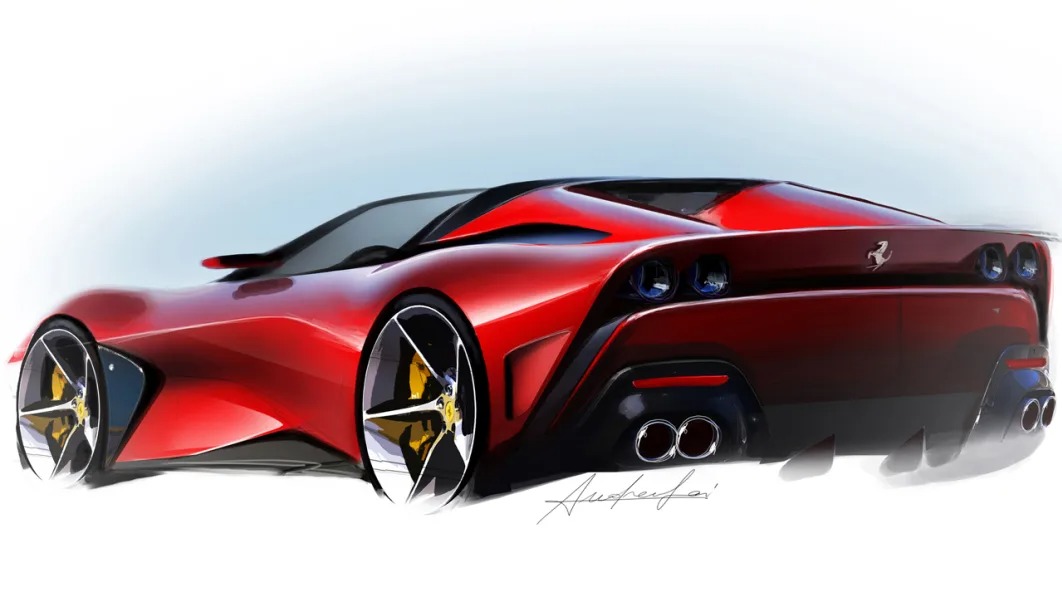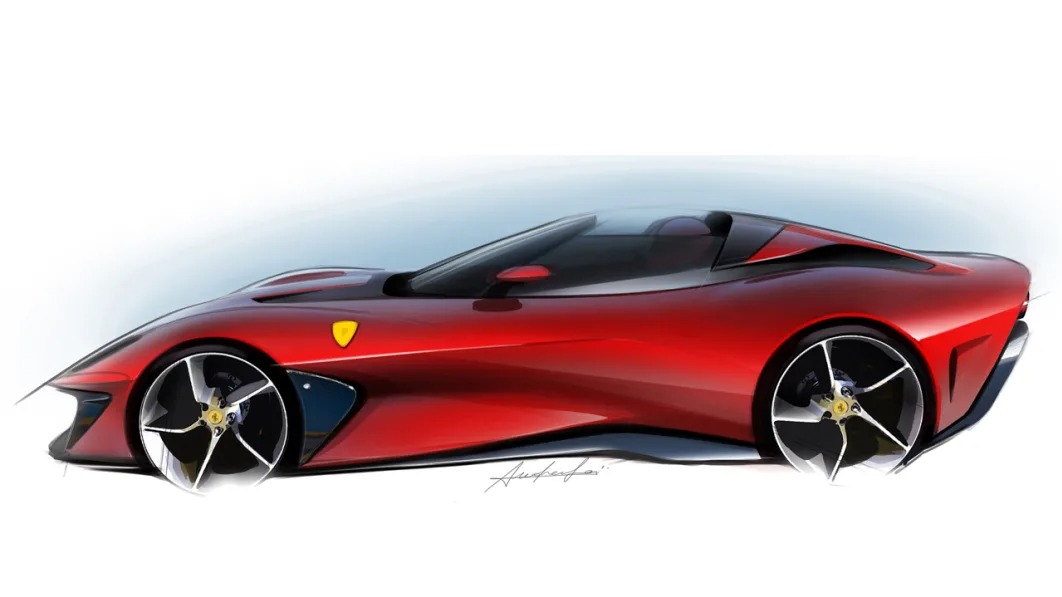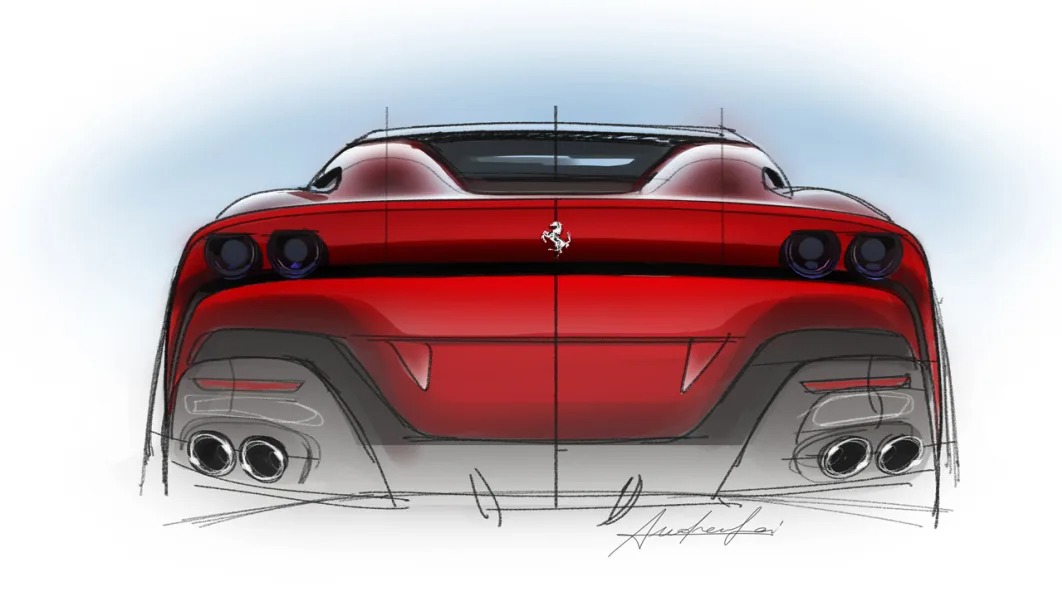 The Ferrari SP51 came out of Ferrari's Special Projects program, designed by the Flavio Manzoni-headed Ferrari Styling Center for a Taiwan-based client and collector.
SP51 is a front-engine V12 spider fused with the layout, chassis, and engine of the 812 GTS platform. Retaining the 812's 6.5-litre, 789bhp V12 powertrain, it's still a 200mph supercar. Ferrari says the bodywork underwent rigorous computer testing to make sure it didn't have more buffeting or drag than the regular 812.
The new design has several notable features aside from the total absence of a roof, like the specially-designed smaller headlights and bespoke wheel spokes with carbon fiber wing profiles with a tone-on-tone diamond-cut finish on the forward-facing section. It showcases an extensive use of bare carbon fiber both on the exterior, including the trim on the hood framing the two air vents, and in the cabin. The rear of the car has tail lights inset below the spoiler, and immediately behind the cabin are two flying buttresses with two deep carbon-fiber scoops. Between those, a transverse carbon fiber wing folds over the buttresses, concealing the anti-roll hoop.
The SP51 sports the new Rosso Passionale three-layer paintwork, developed specifically for the car and is enhanced by the blue and white detailing inspired by a legendary 1955 Ferrari 410 S that runs the length of the car and referenced in the interior. The detail extends to the central tunnel, the fascia between the two seats on the firewall, as well as on the steering wheel stitching. The door panels, the lower section of the dashboard and the sides of the seats, have a blue Kvadrat insert with white cross-stitching finish that carries the theme. Rounding out the look, a glossy carbon fiber trim is used throughout the interior and paired with the Nero Momo Opaco elements.
Stay tuned for more information.