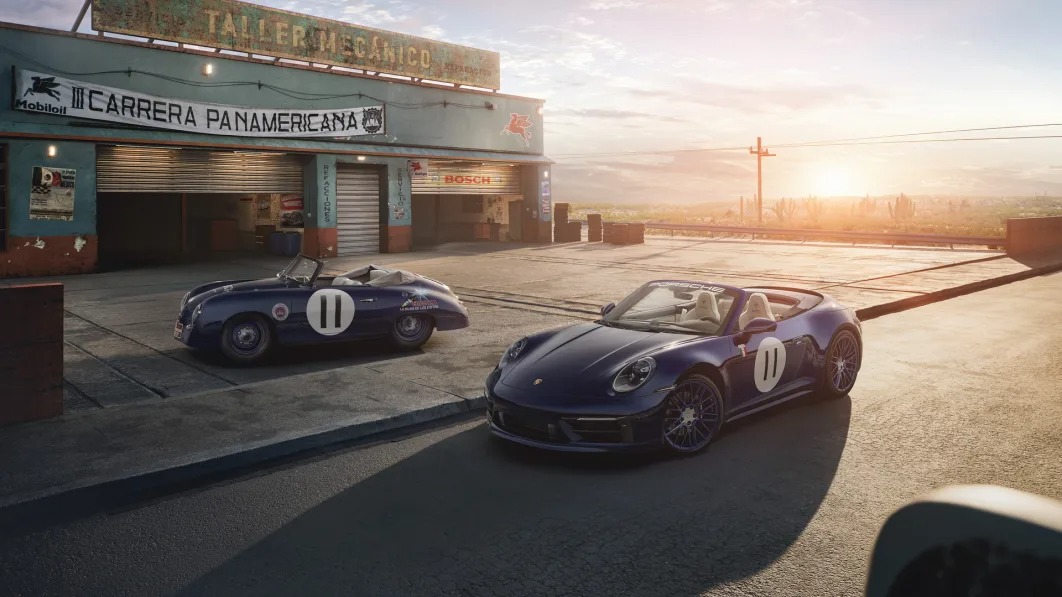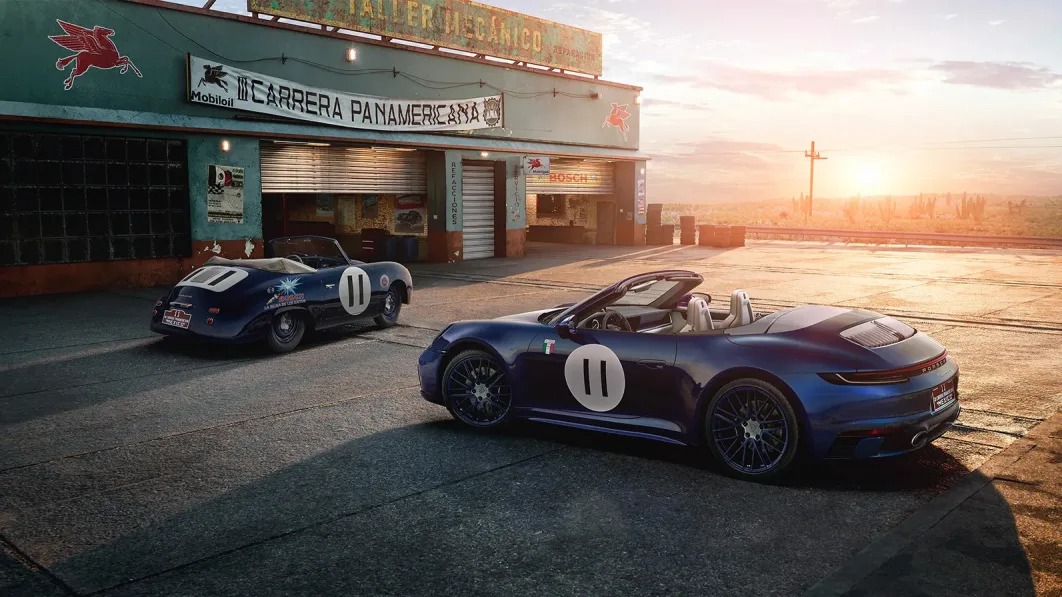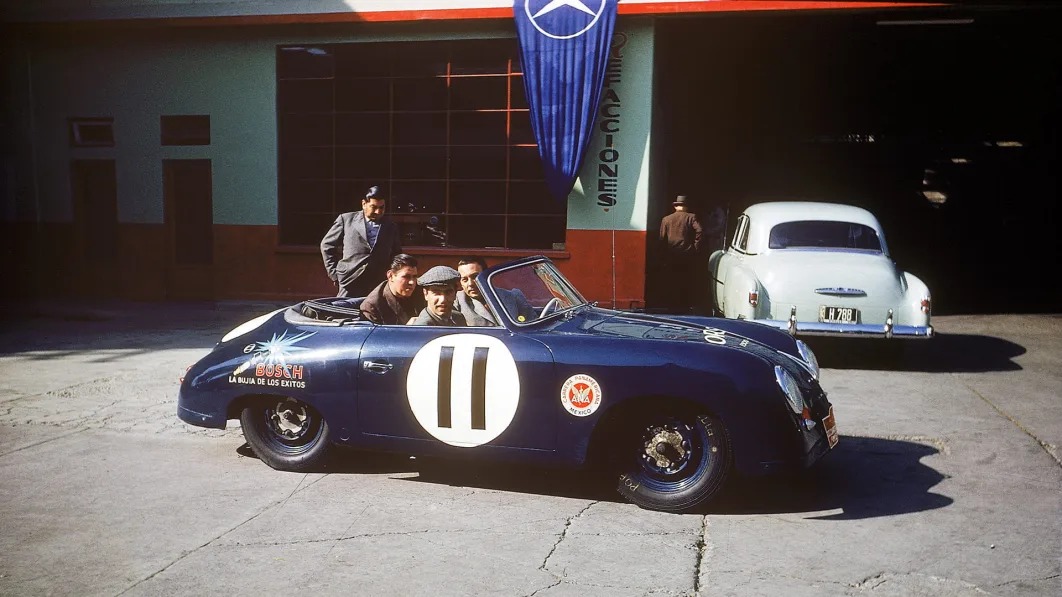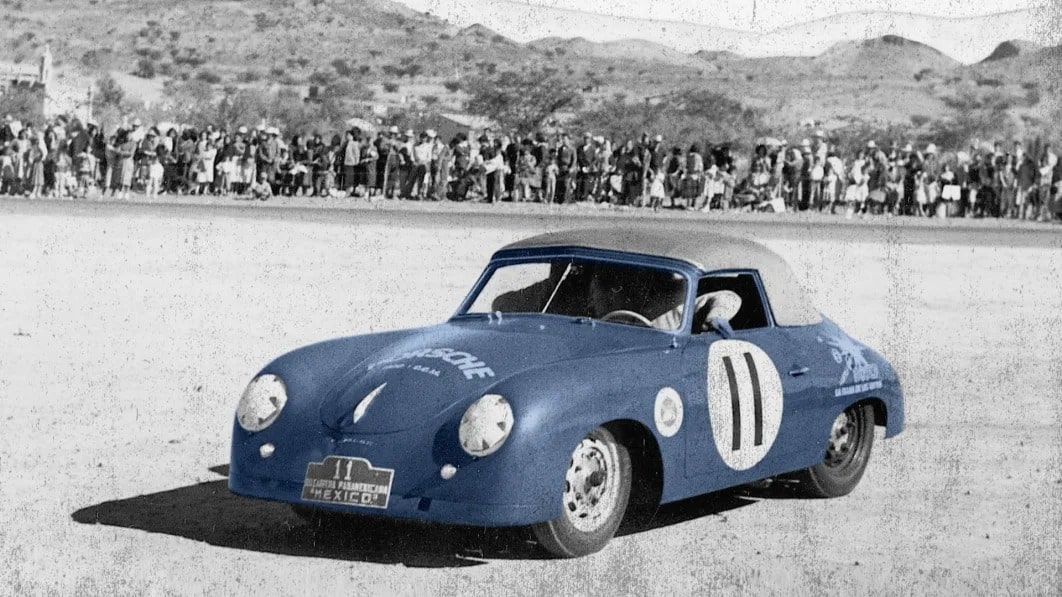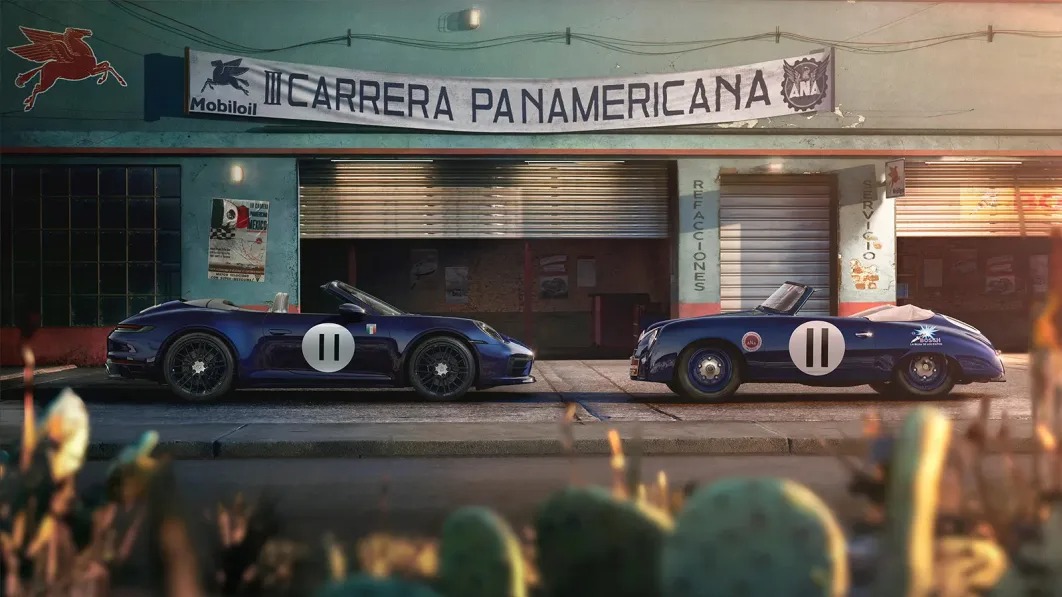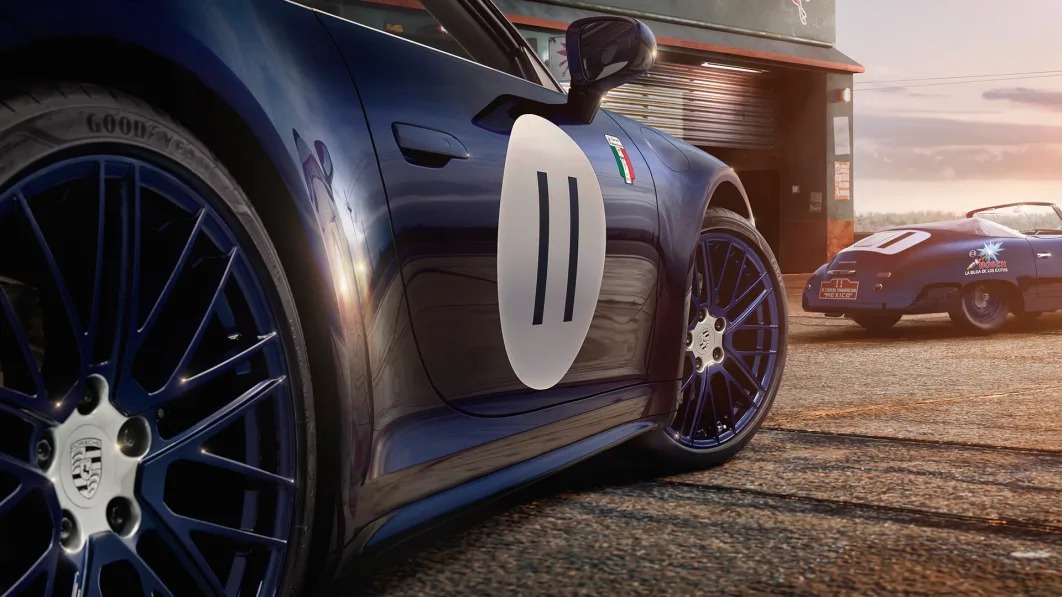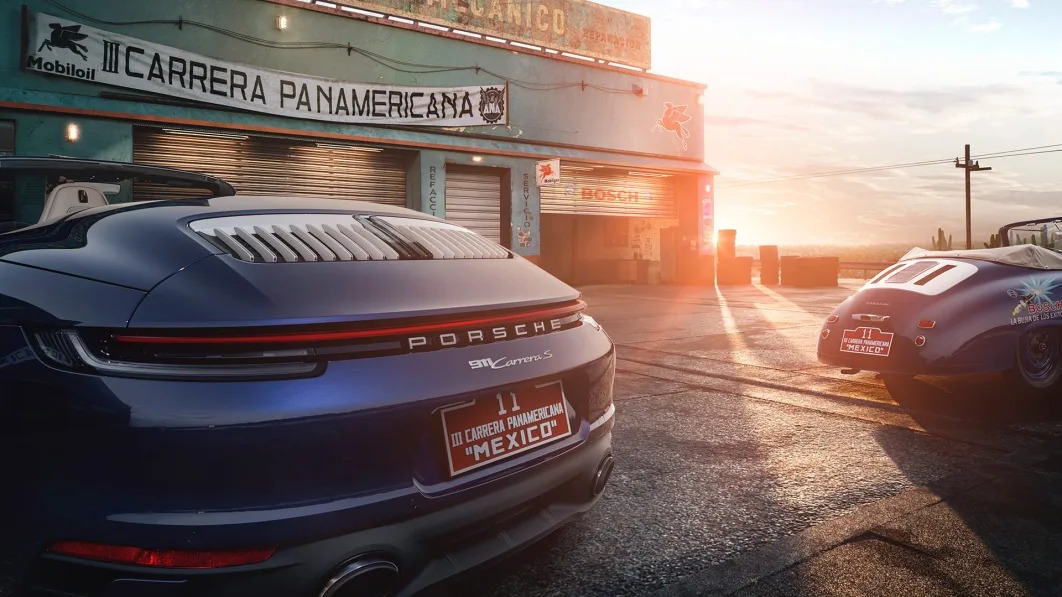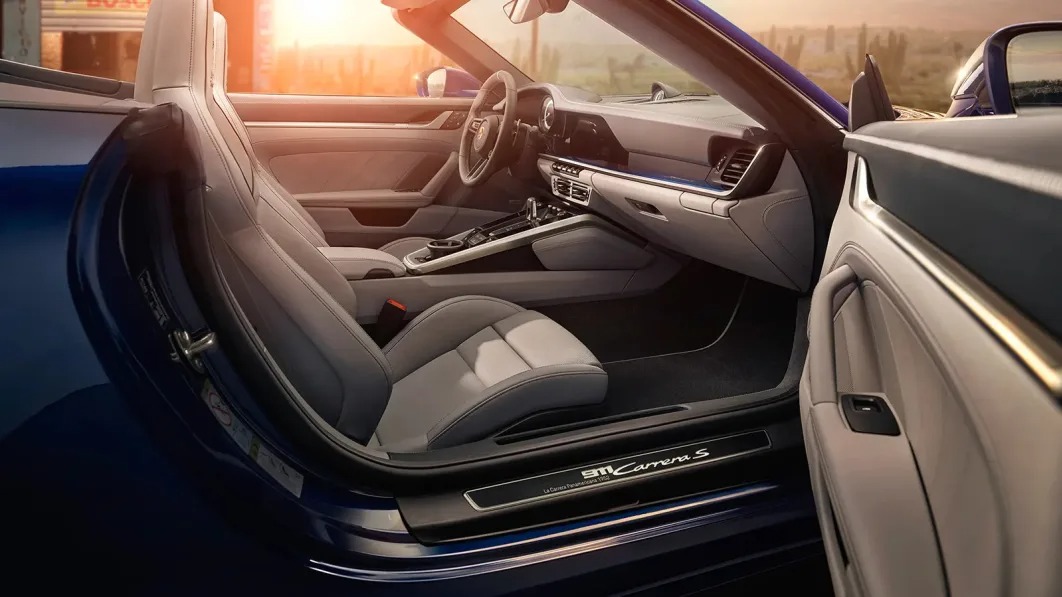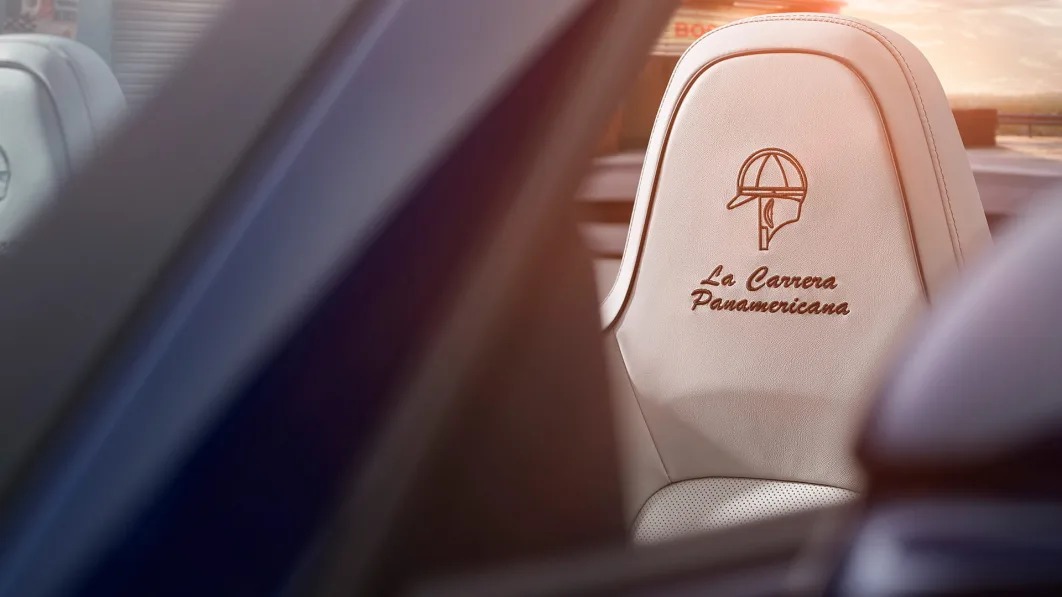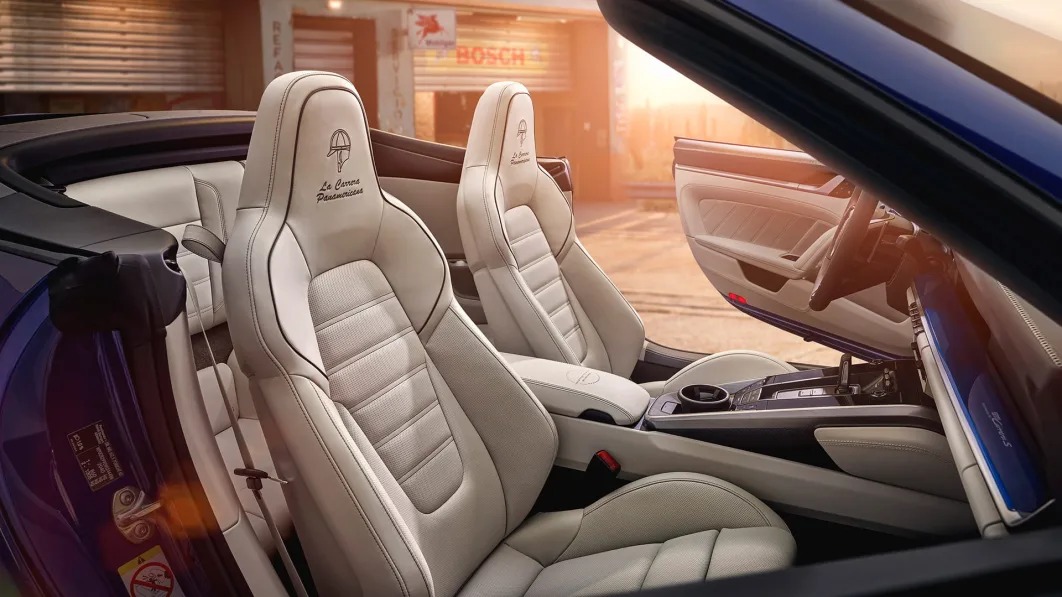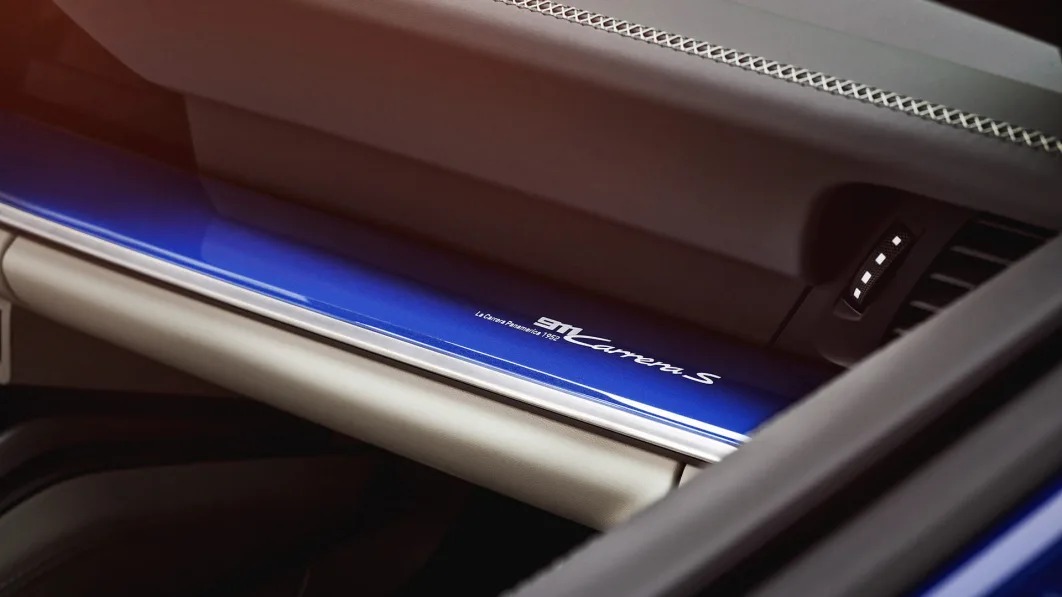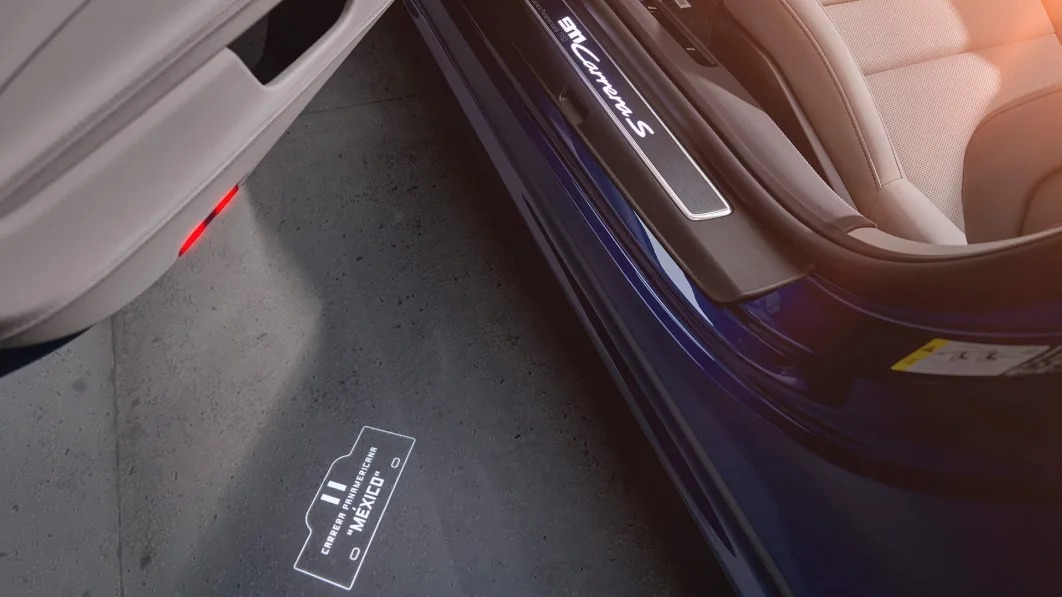 Porsche recently revealed the 911 Carrera S Panamericana Special, a one-off tribute to the first Porsche to cross the finish line at the Carrera Panamericana race in 1952. The Porsche 356 S Cabriolet marked with the number 11 inspires the Panamericana Special.
Commissioned by Porsche Latin America and Porsche Mexico, the 911 Carrera S Panamericana Special echoes the original design with white roundels and the number 11 on the Gentian Blue Metallic body with a Graffiti Gray fabric roof. It sits on color-matched 20-inch front and 21-inch rear Turbo wheels with gray center caps, an all-white engine cover, and black brake calipers.
The cabin sports Crayon gray leather, period-correct racing helmet logos with an embroidered "La Carrera Panamericana" below it on the headrests, a "911 Carrera S – La Carrera Panamericana 1952" plaque on the passenger-side dash, door sills, and puddle lamps, and a laser-engraved "La Carrera Panamericana" in the blue key case.
The Porsche Zuffenhausen team was able to create the modern-day homage to the classic by watching old footage from the historic event with input from Herbert Linge, the race team mechanic at that time.
Porsche 911 Carrera S Panamericana Special will be auctioned next year with part of the proceeds going to charity.