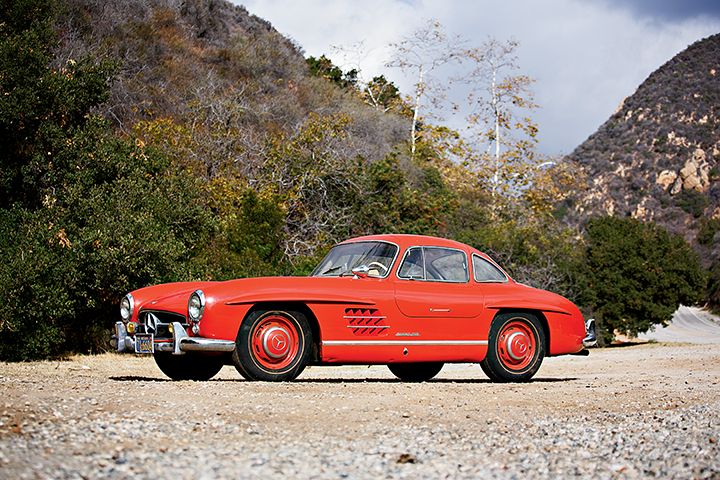 This 1955 Mercedes-Benz 300 SL Gullwing Hasn't Been Driven in 40 Years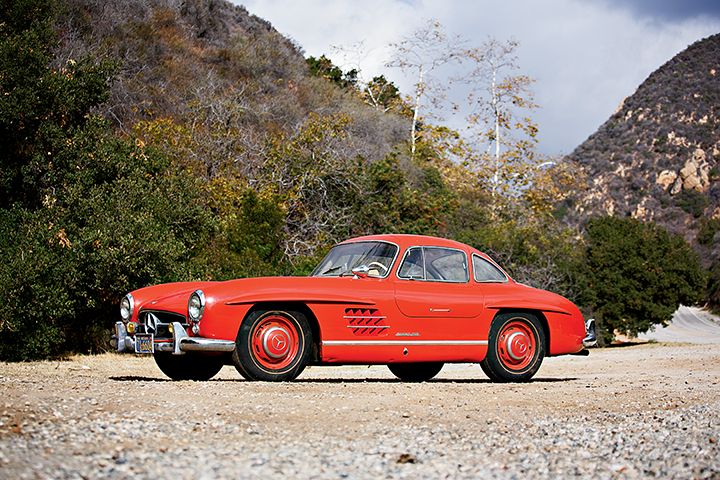 Later this month, Gooding and Company will auction off this '55 Mercedes-Benz 300 SL Gullwing, one that's sat untouched inside an airport hangar for over 40 years. Where most Gullwings were owned by celebrities and notable figures at the time, the owner of this Fire Engine Red example was Sigurd "Sig" Nygren, an assistant engineer in the US Merchant Marine and an avid private pilot that made a cash purchase and drove it off the lot before heading back to sea. This is a single-owner Gullwing, with original paint and minor touch ups here and there. Updates include fog lamps, a reverse light with toggle switch, windscreen defroster fan, and an eight-track player with sound delivered via six speakers, including two liberated from a Mercedes-Benz 300 D Adenauer sedan. This beauty was driven through 1976, but was regularly started through Sig's passing December 2013. It shows 31,239 miles on the odometer with stickers and paperwork to support the numbers.
This 300 SL Gullwing is an exciting find and really is one of the remaining gems of the 1900s. It'll be a surprise is many more stories like this will exist in the years ahead. Look for this 1955 Mercedes-Benz 300 SL Gullwing to go on auction on January 20th at Gooding & Company's Scottsdale auction.