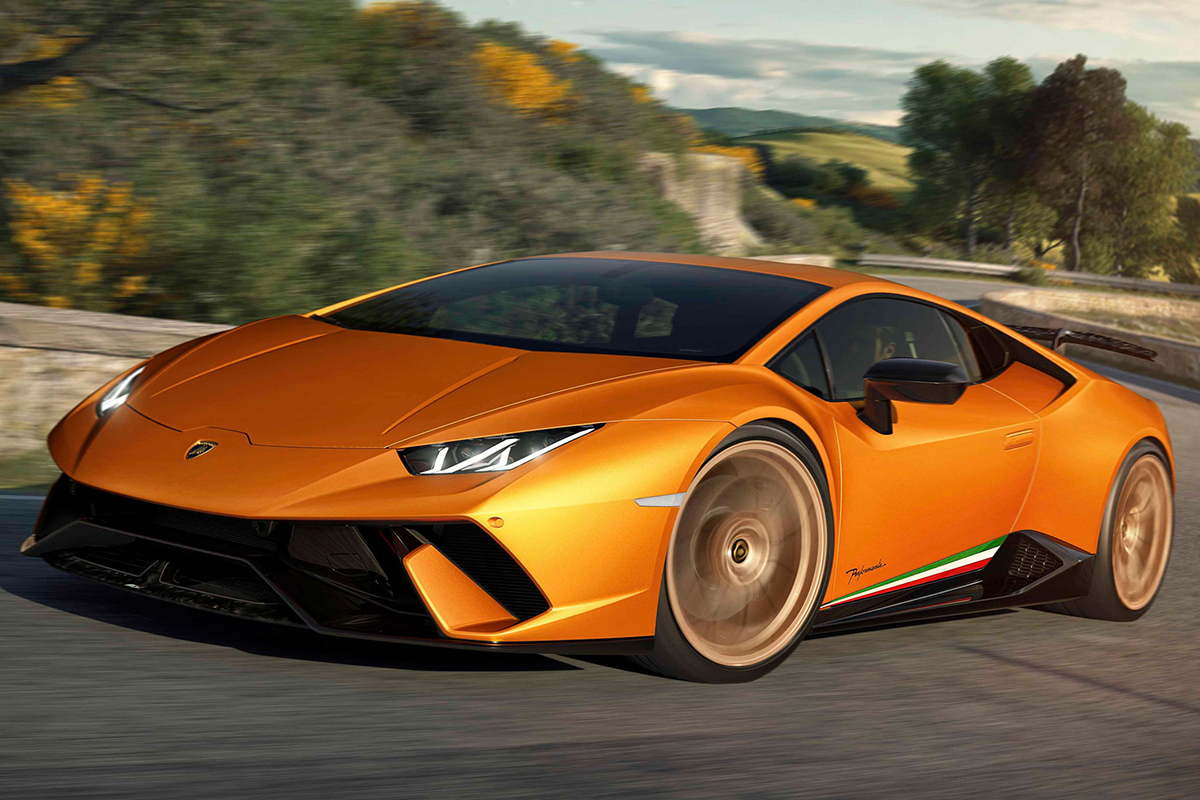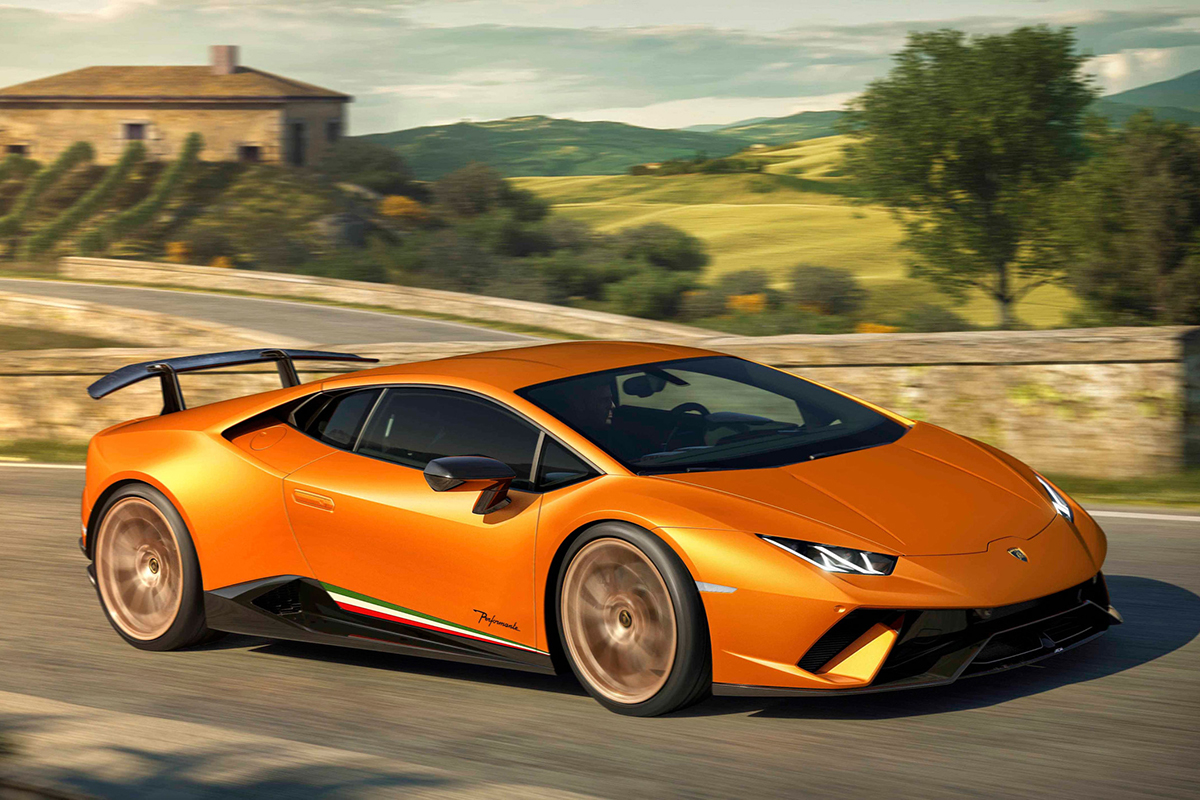 Without much info around the Lamborghini Huracán Performante being put out by the Italian automaker just yet, news broke of the Performante lapping the Nurburgring in just six minutes and 52 seconds, beating out the previous leader, the Porsche 918 Spyder, by five seconds. And now, here we are with the latest bull in Lamborghini's stable getting a fully unveil, right in time for all the craziness taking place at the Geneva Motor Show. The Lamborghini Huracán Performante is an upgrade to the Gallardo-replacing Huracán but this isn't just a slight edit. Between the increase in power, active aerodyanamics and molded carbon fiber pieces, we not only get Lamborghini's most powerful V10 to date, we get a track-devouring supercar. Oh, and there's definitely plenty of carbon, so in case you're wondering how the Huracán Performante is 88 pounds lighter than the standard Huracán, look no further than the engine hood, front and rear spoilers, the rear bumper, and rear diffuser.
Both spoilers now feature electrically-actuated flaps with air channels can now be quickly opened or closed to shift airflow at the rear wing to optimize downforce or reduce drag. As for the V10 previously mentioned, it's churning out 640 horsepower and 443 lb-ft of torque with other edits including stiffer springs, anti-roll bars, forged alloy wheels, and Pirelli P Zero Corsas or Trofeo Rs tires. The end result is a Lamborghini Huracán Performante that's in the 2-second club with a 0 to 62 mph time of just 2.9 seconds and a top speed of 202 mph. The price tag's set at $274,390 USD with deliveries starting later this summer.
For now, check it out in our gallery up top.