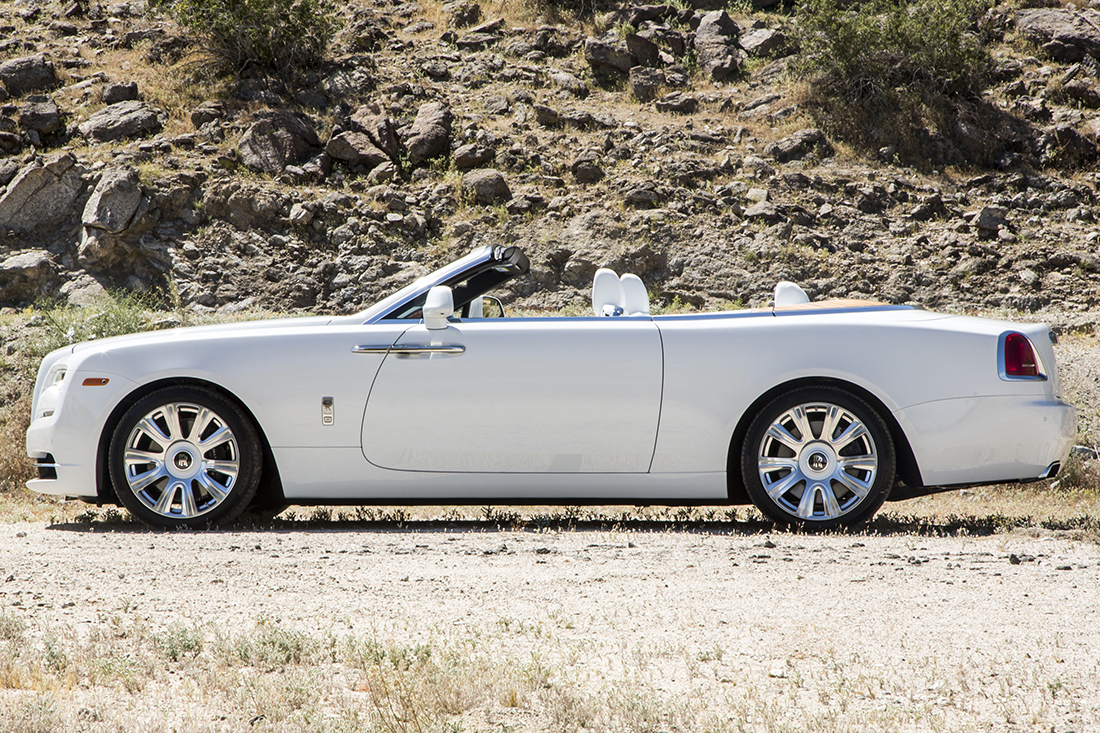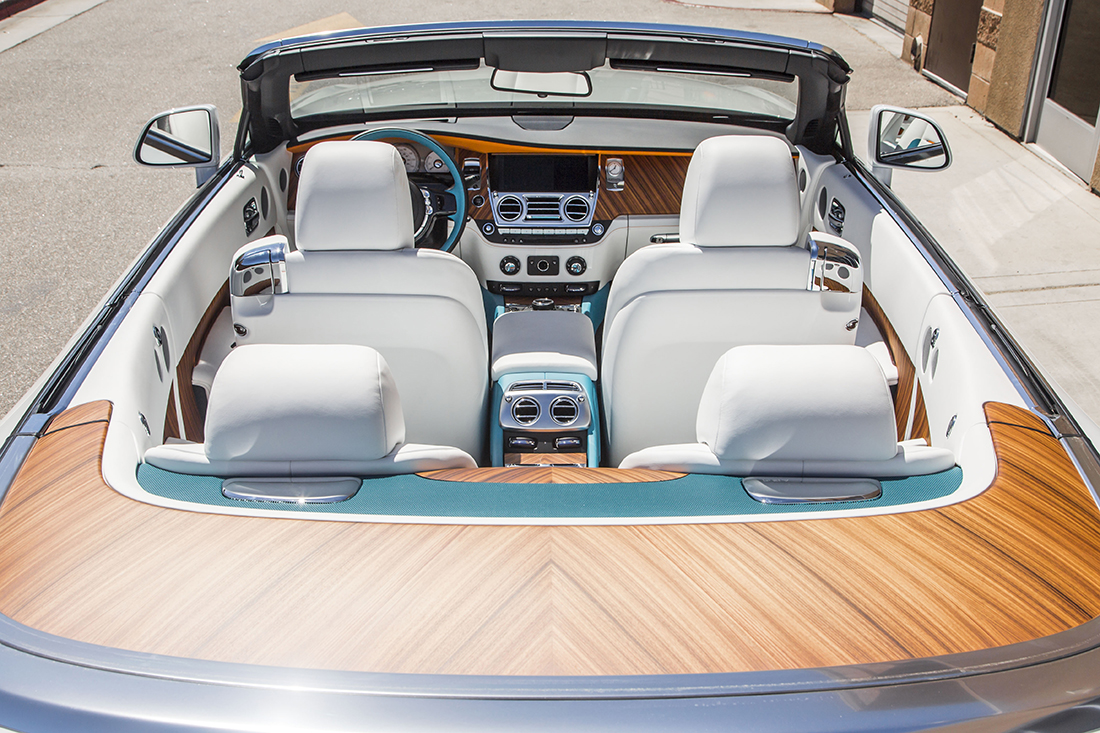 Rolls-Royce and their Rancho Mirage showroom have partnered to create a bespoke, one-off Dawn – Palm Springs inspired by the famed desert escape. With spring now here and color a plenty as desert wildflowers bloom, this work of art celebrates everything we've come to love from the small, elite community. The Artic White exterior doubles as a blank, understated canvas while the interior is a tasteful explosion of color with an eclectic spirit. The interior Bespoke coloring features Artic White with hints of vibrant Turchese and Mandarin. Rolls-Royce Bespoke delivers every detail with precision, right down to the two-tone hand-sewn steering wheel that's done in Artic White and Turchese, finished off with interior hand stitching and piping highlights in Mandarin.
Take a stroll around Palm Springs and you'll see beautiful homes ranging from art deco designs to neo-modern, all making good use of wood and other fine detailing. The Dawn Palm Springs Collection has its own decor finishing in the form of full Canadel Panelling of an open pore Santos Palisander veneer. And that may be our favorite detail of the entire vehicle, just given how well it plays with its environment.
Rolls-Royce continues to push the envelope with its Bespoke options and the Dawn Palm Springs is just another well-executed example of how much attention and detail the House of Rolls-Royce Bespoke Design Studio in Goodwood puts into every project that comes their way. Check it out in the gallery above.