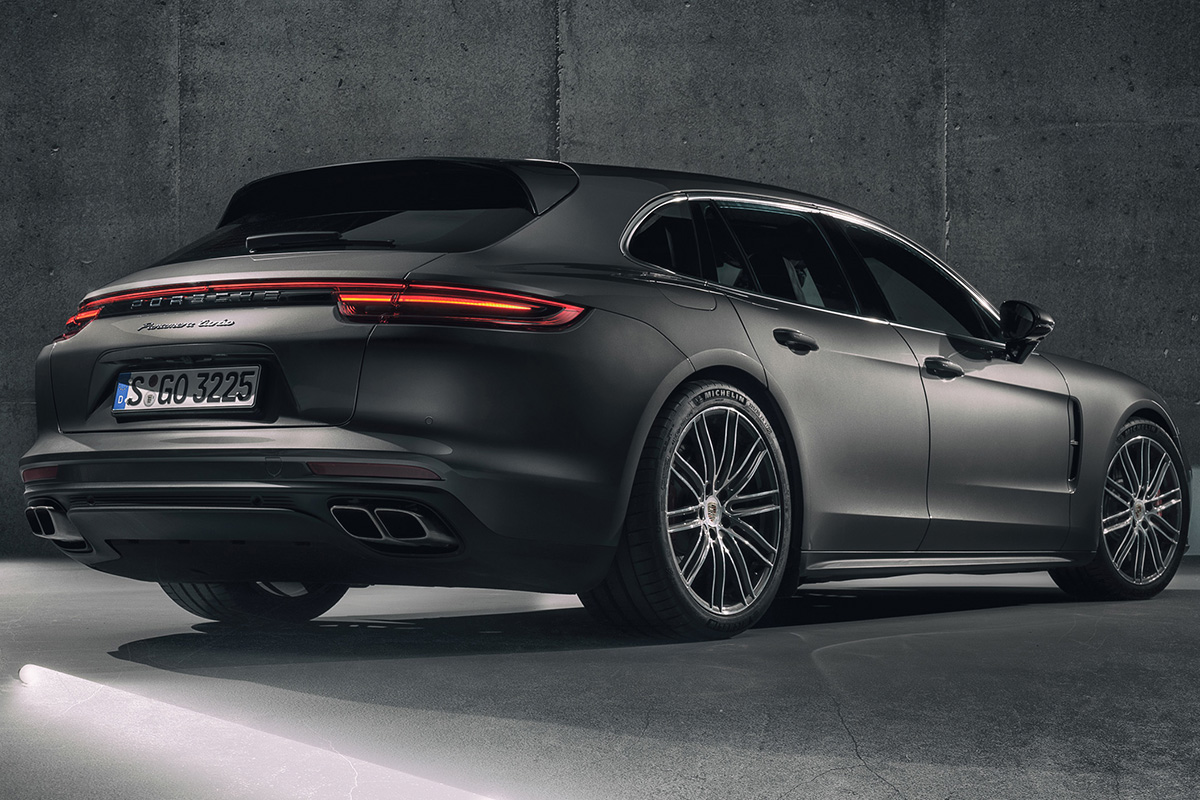 With Panamera Sport Turismo, Porsche Delivers New Body Style and More Versatility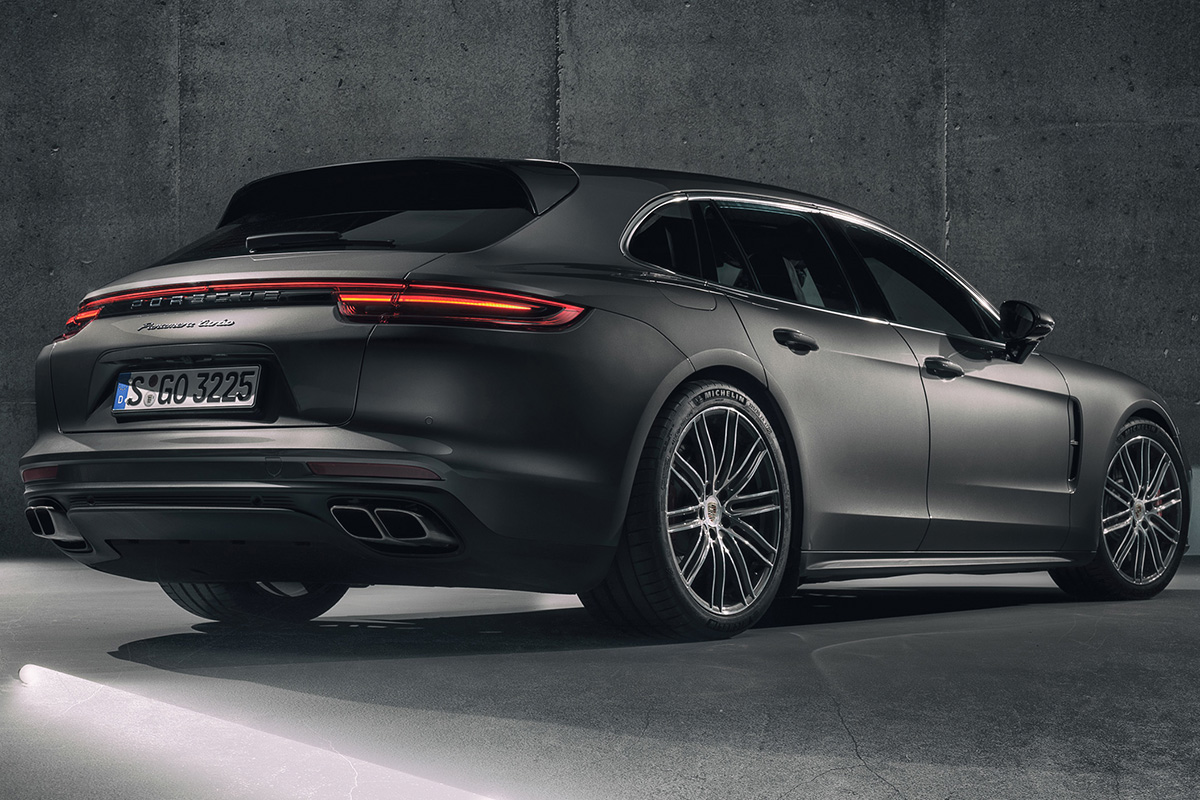 Porsche unveiled the Panamera Sport Turismo at the Geneva Motor Show this week, adding a new body style that builds on the success of the Panamera line. The Panamera Sport Turismo features a large tailgate, low loading edge, increased luggage space, and 4+1 seating, making it a perfect daily companion with all its usability and versatility. Available in four variants — Panamera 4, Panamera 4S, Panamera 4 E-Hybrid, and the Panamera Turbo — the Sport Turismo tops out at 550 hp in the Turbo and looks mean doing it. The aggressive stance comes courtesy of the Sport Turismo's pronounced shoulder, elongated window line and couple like rear. The roof extends into an adaptive spoiler with the angle of the spoiler being set in three stages depending on the driving situation and selected vehicle settings. Inside, you'll see mostly the same goodness we got blessed with in the new-generation Panamera last year, including the digital Porsche Advanced Cockpit, the advanced assistance system Porsche InnoDrive, Porsche Communication Management (PCM), adaptive cruise control, and turbocharged powertrains. Rear Axle Steering and Porsche Dynamic Chassis Control are also available in the Panamera Sport Turismo as well as Porsche Traction Management, the German automaker's active all-wheel drive system that mates an electronically controlled multi-plate clutch and adaptive air suspension with three-chamber technology as standard.
Pricing's set to start at $96,200 for the Panamera 4 Sport Turismo, $104,000 for the Panamera 4 E-Hybrid Sport Turismo, $109,200 for the Panamera 4S Sport Turismo, and $154,000 for the Panamera Turbo Sport Turismo. Look for the Porsche Panamera Sport Turismo to hit showrooms by the end of this year. Check it out in our gallery up top for now.