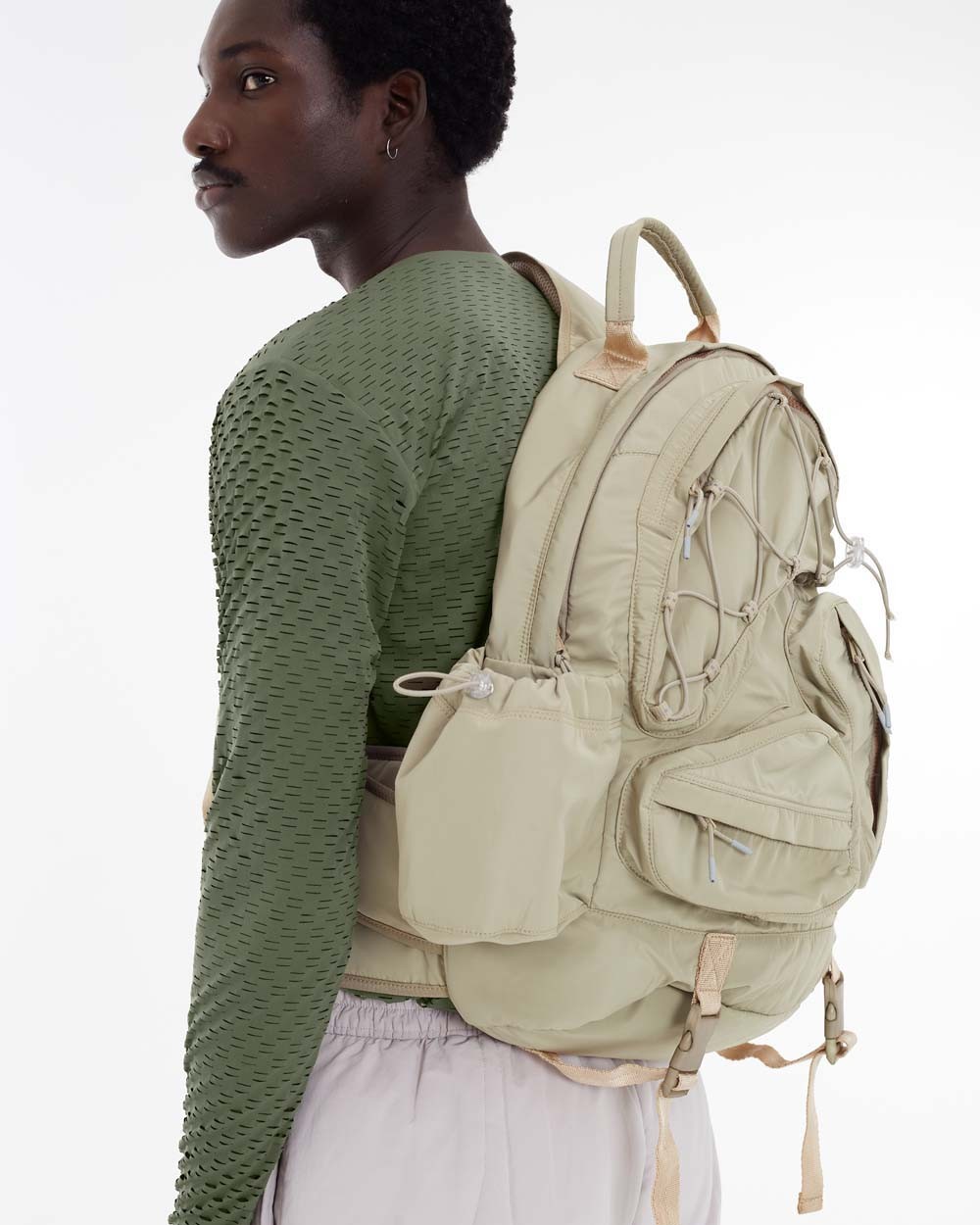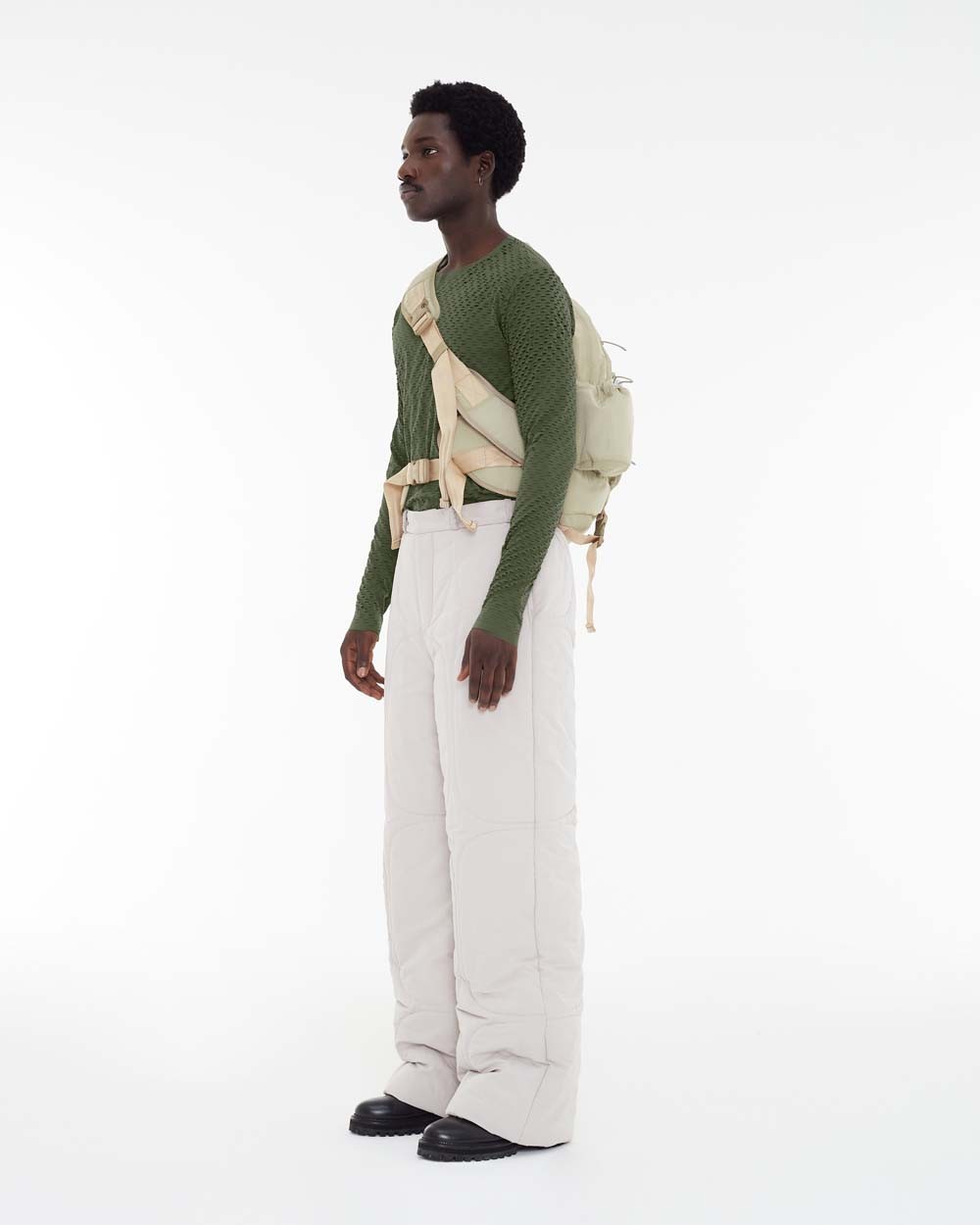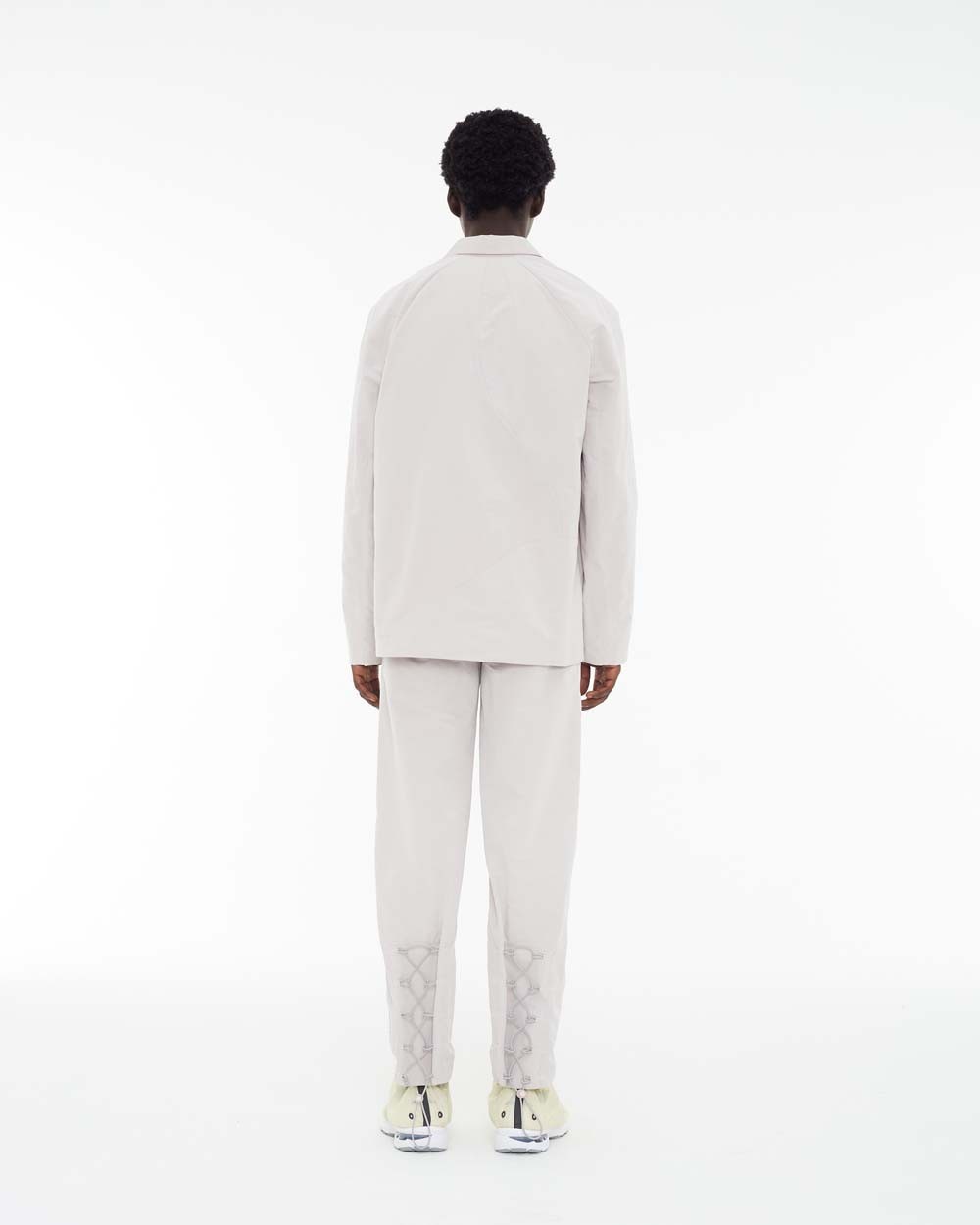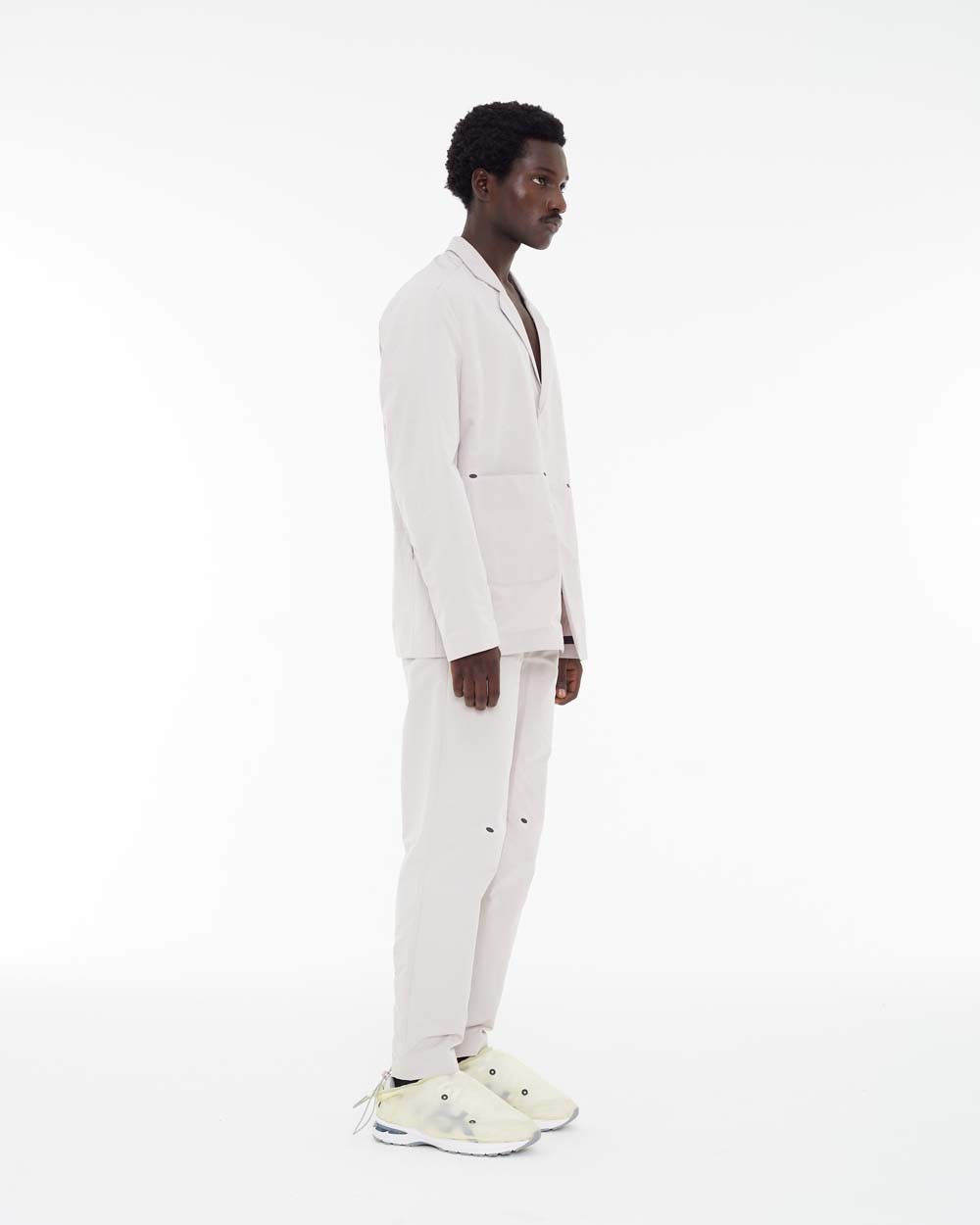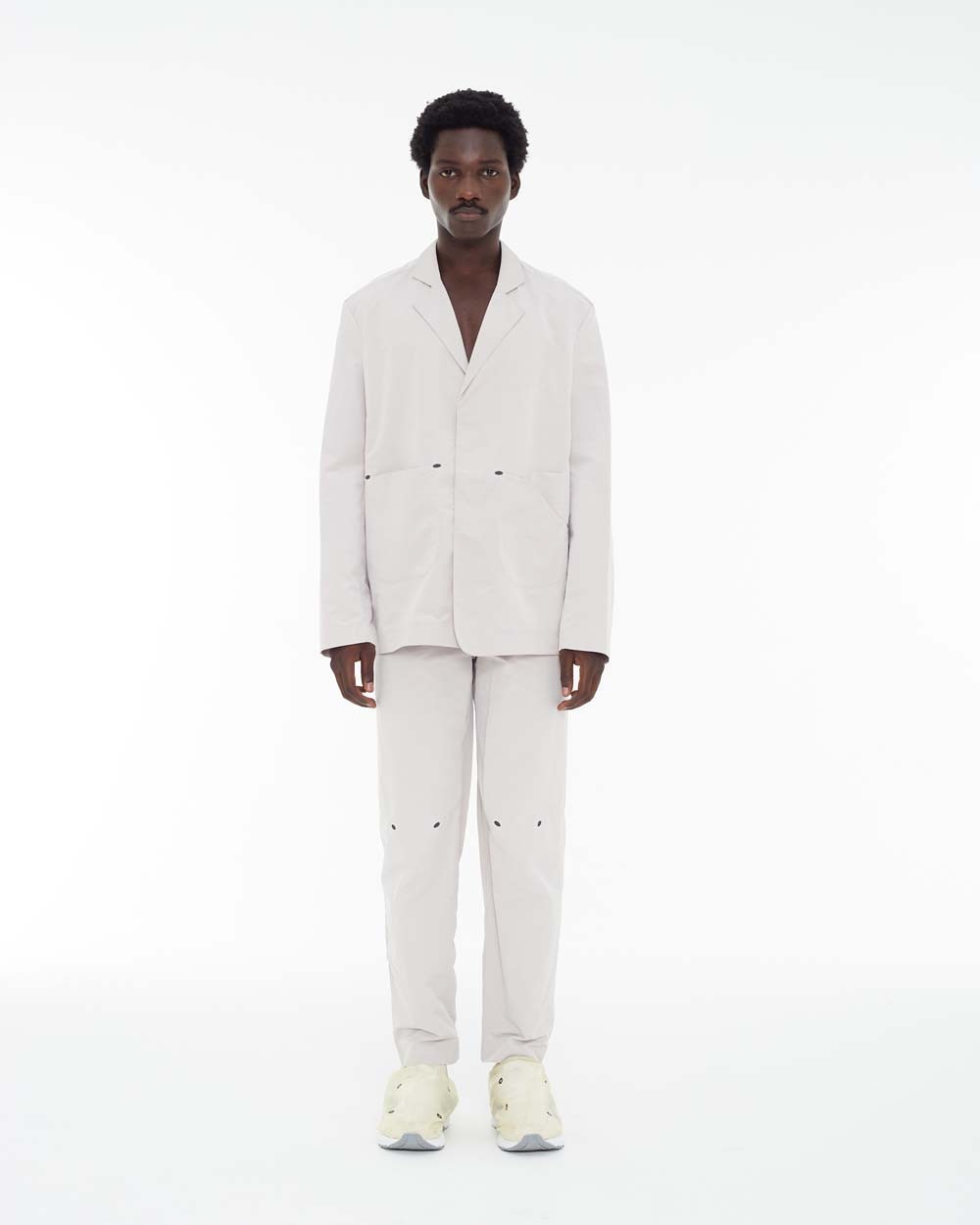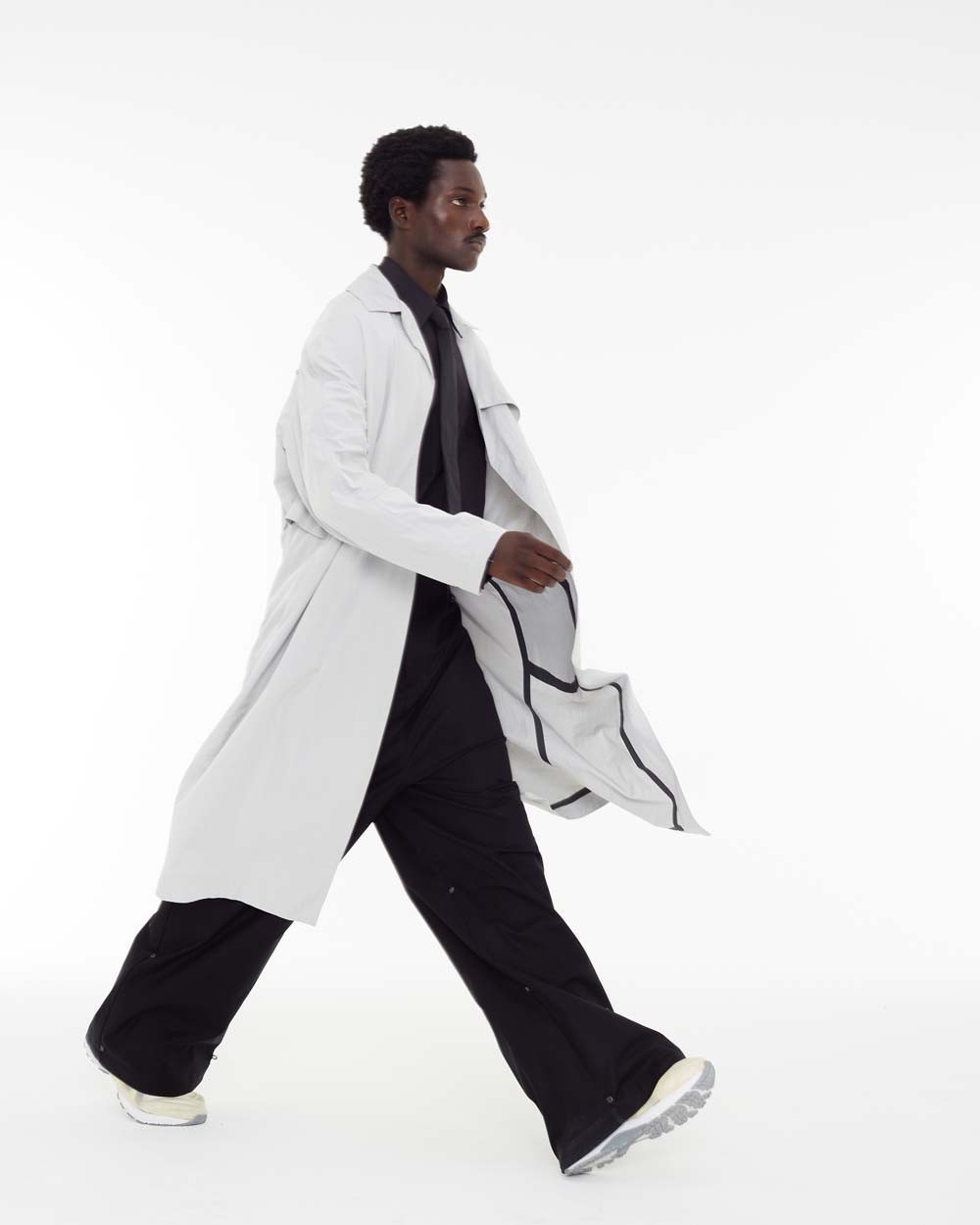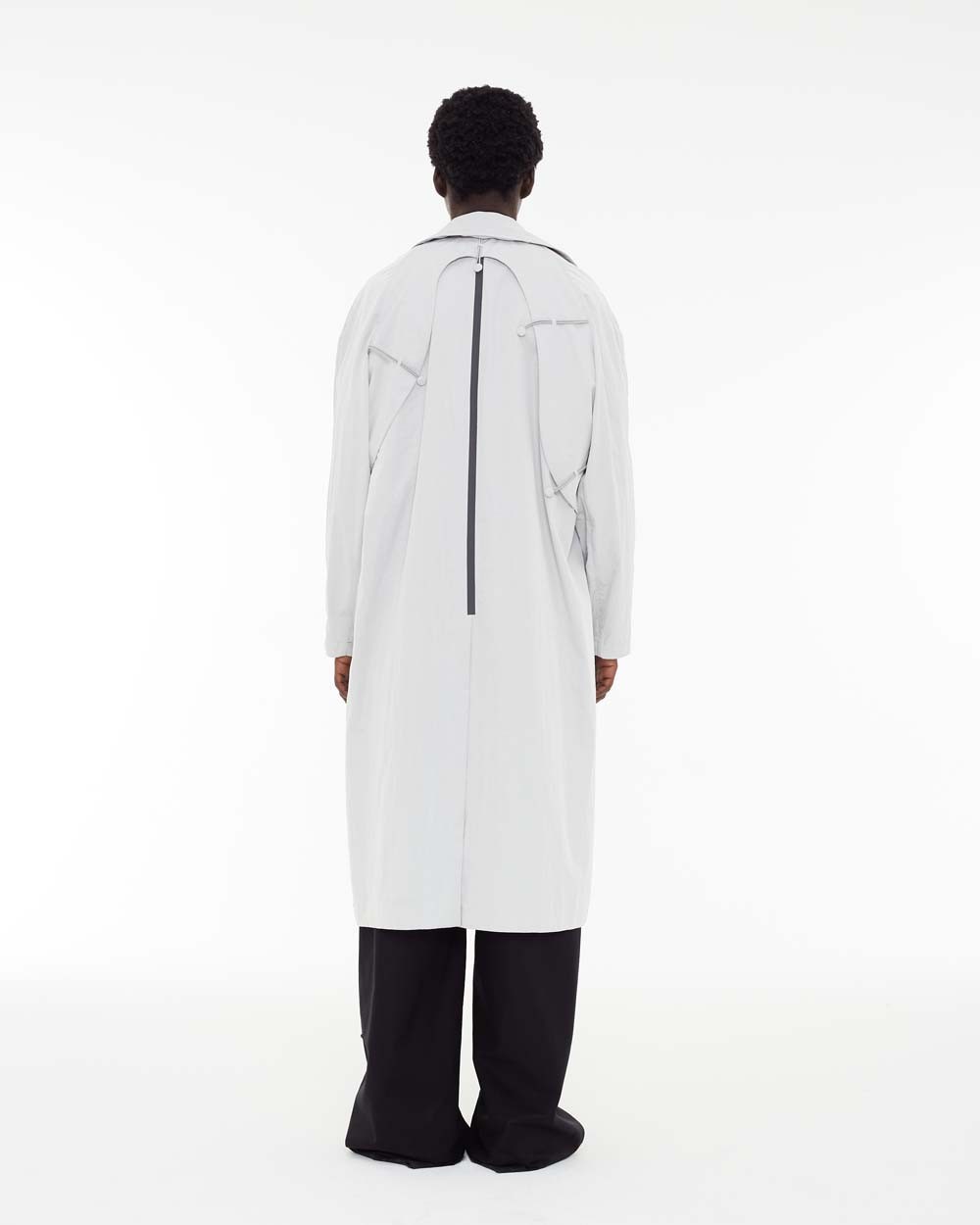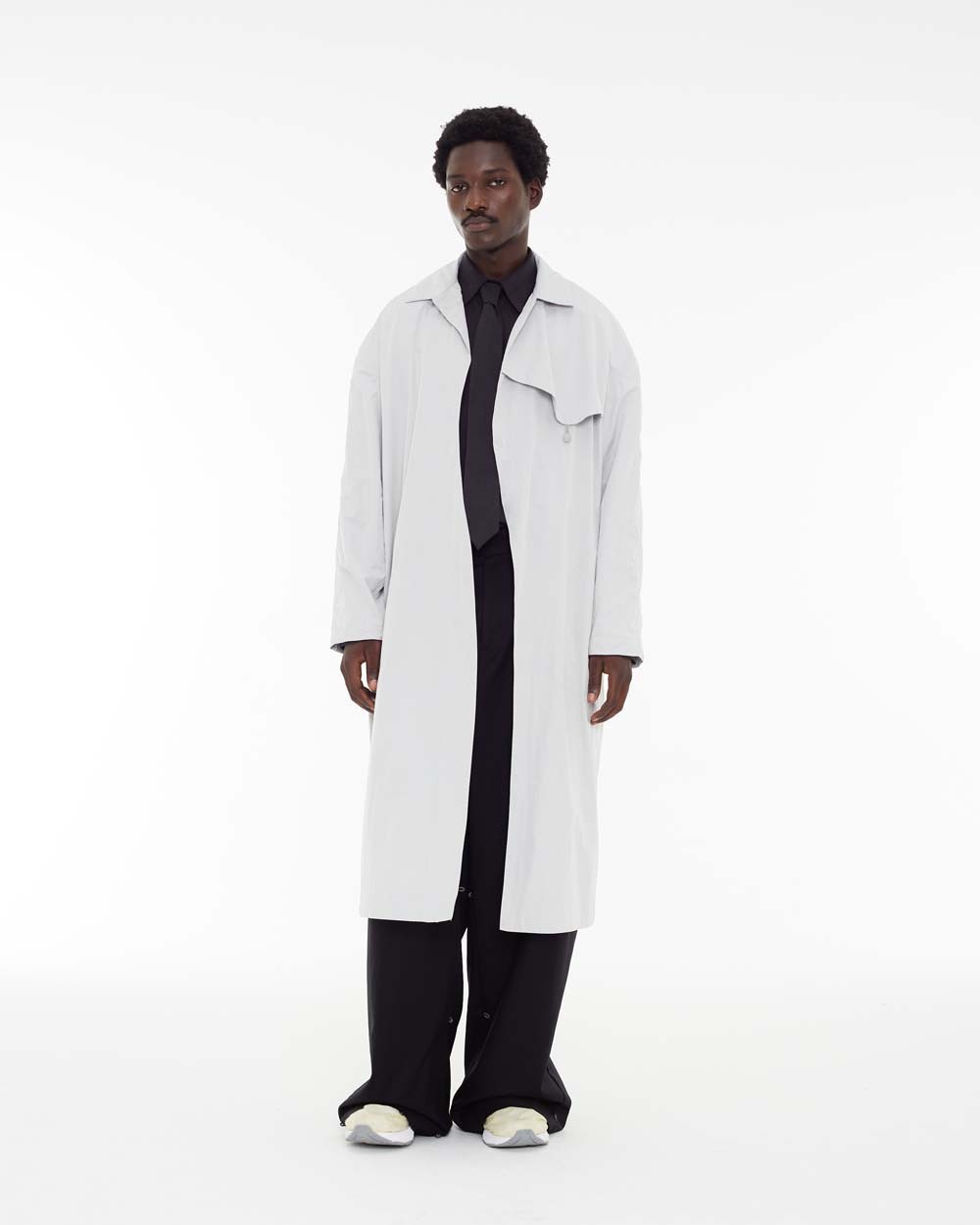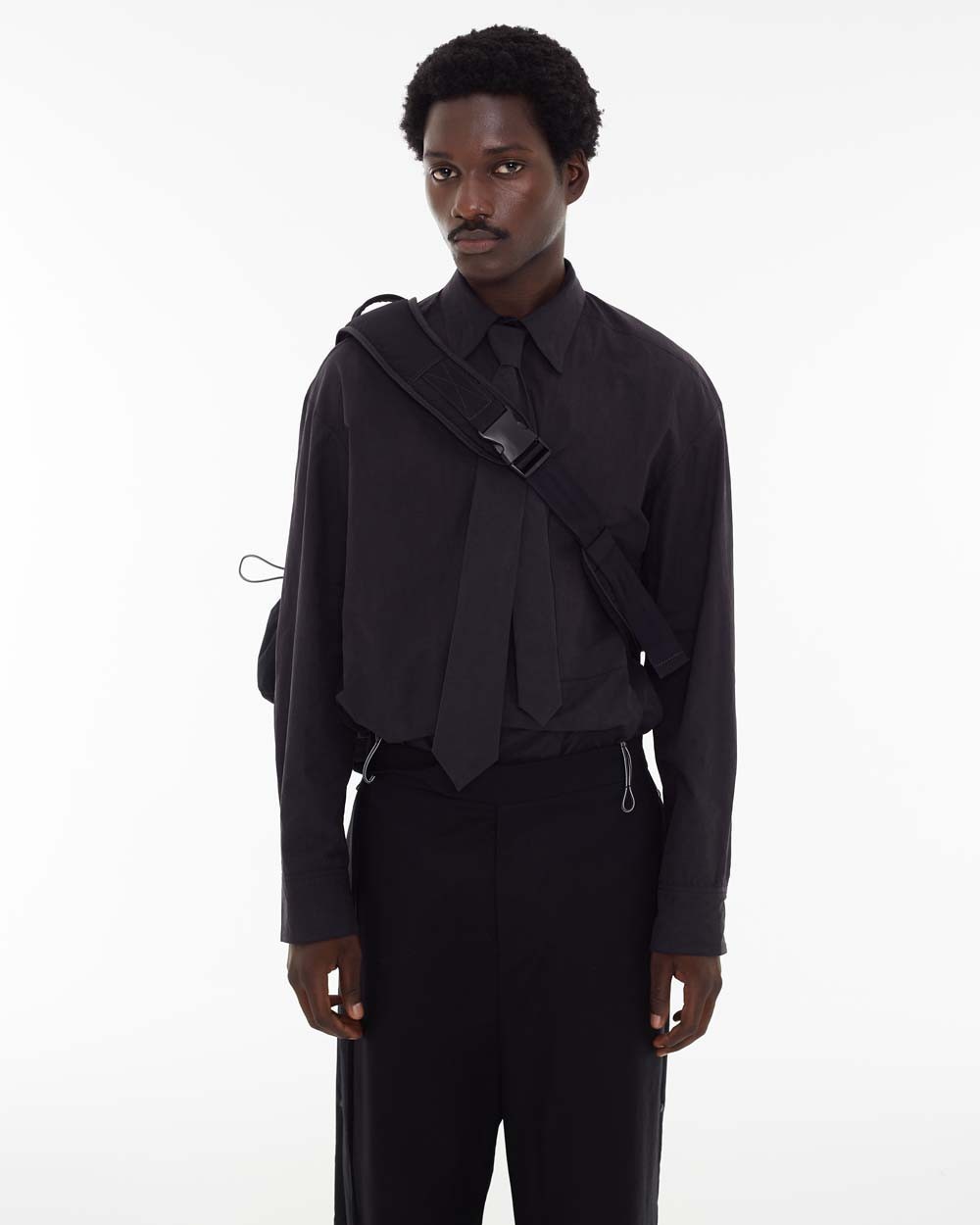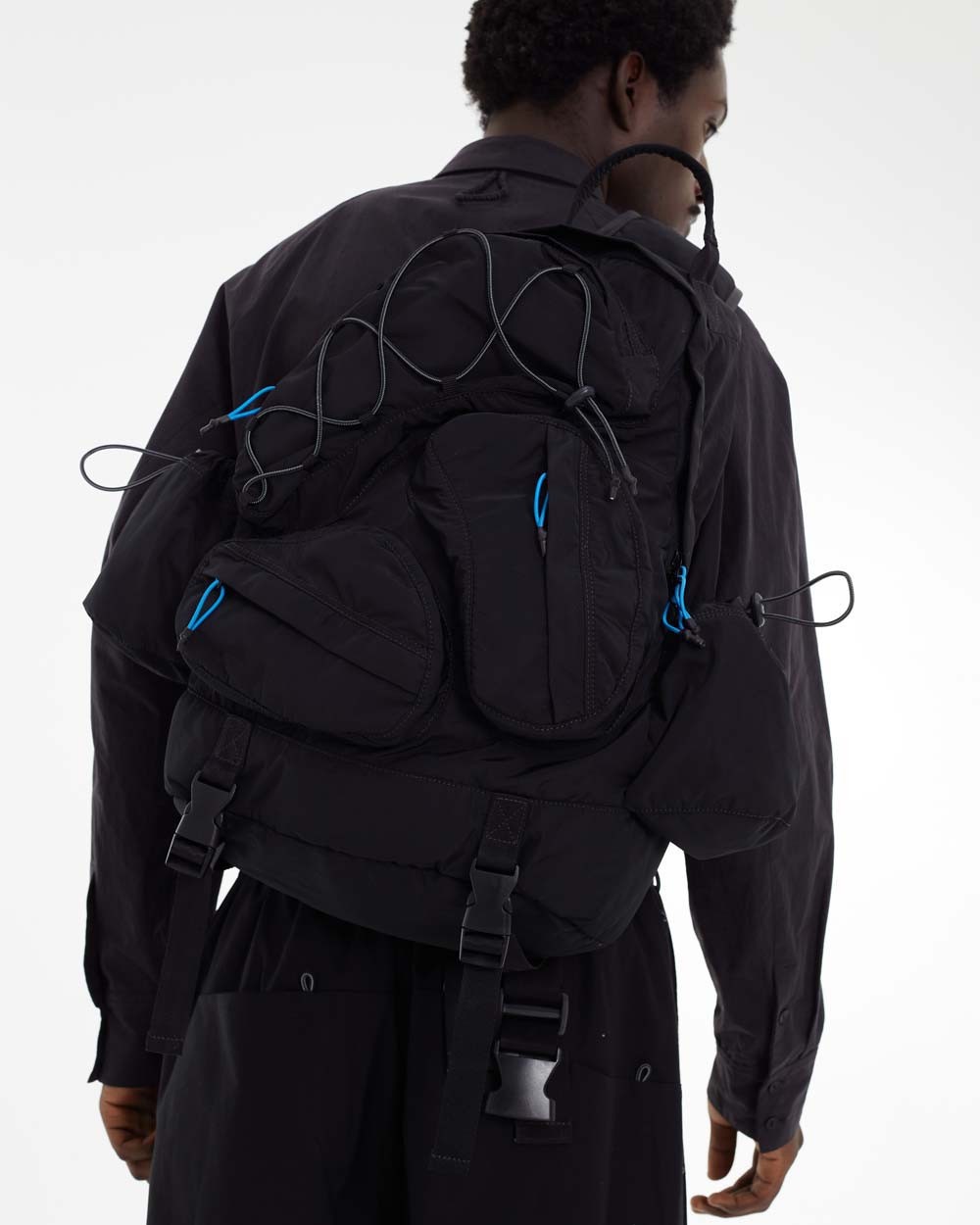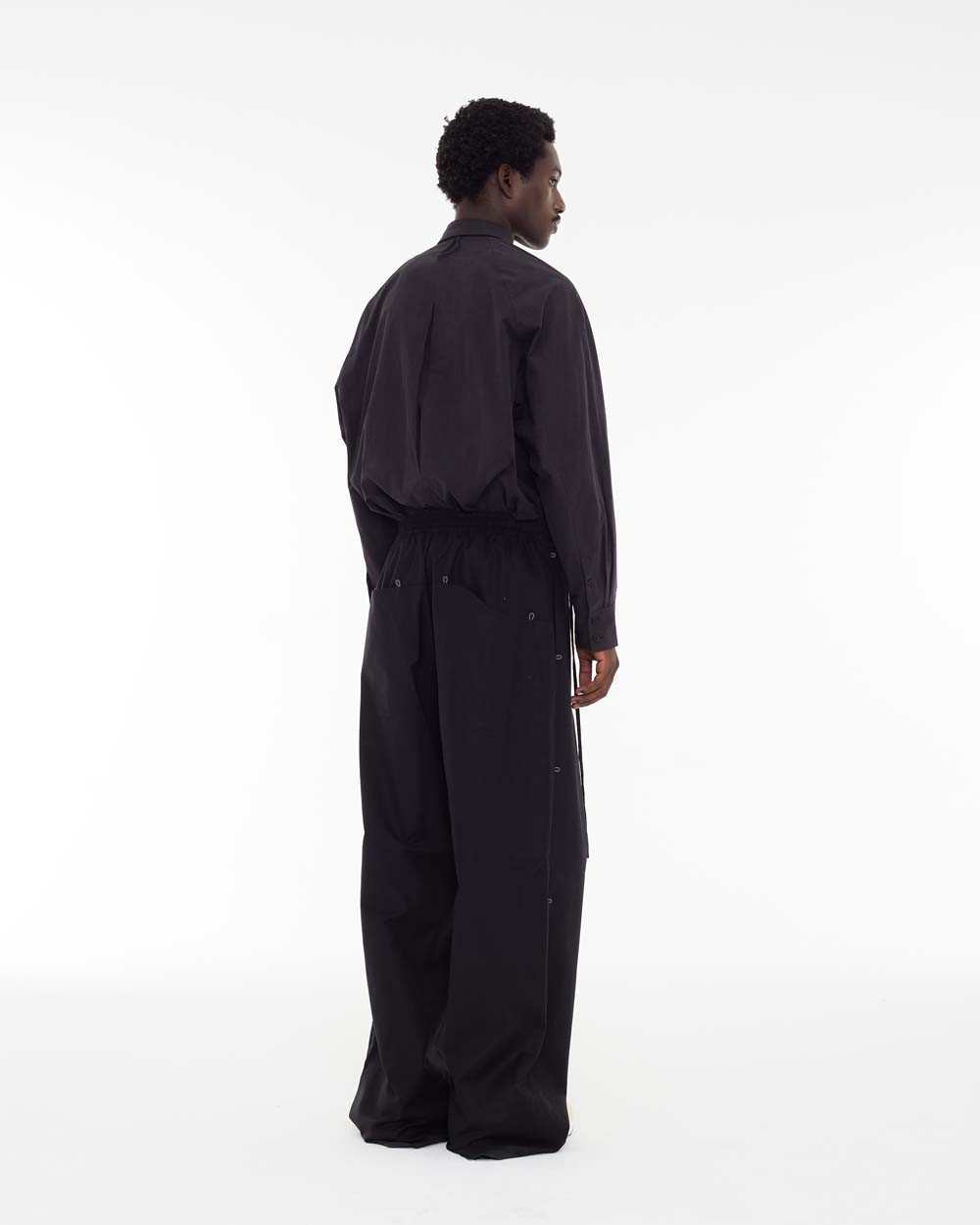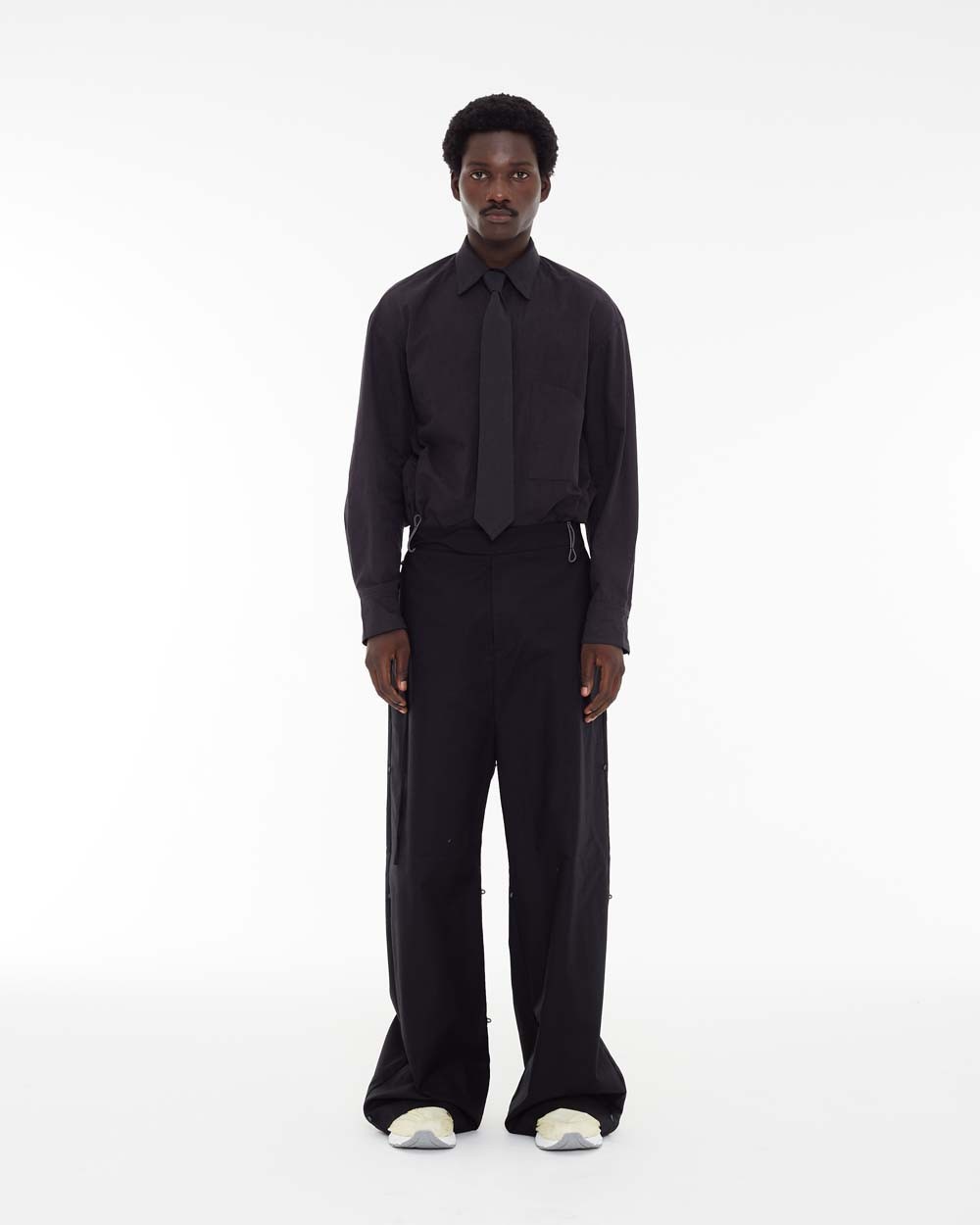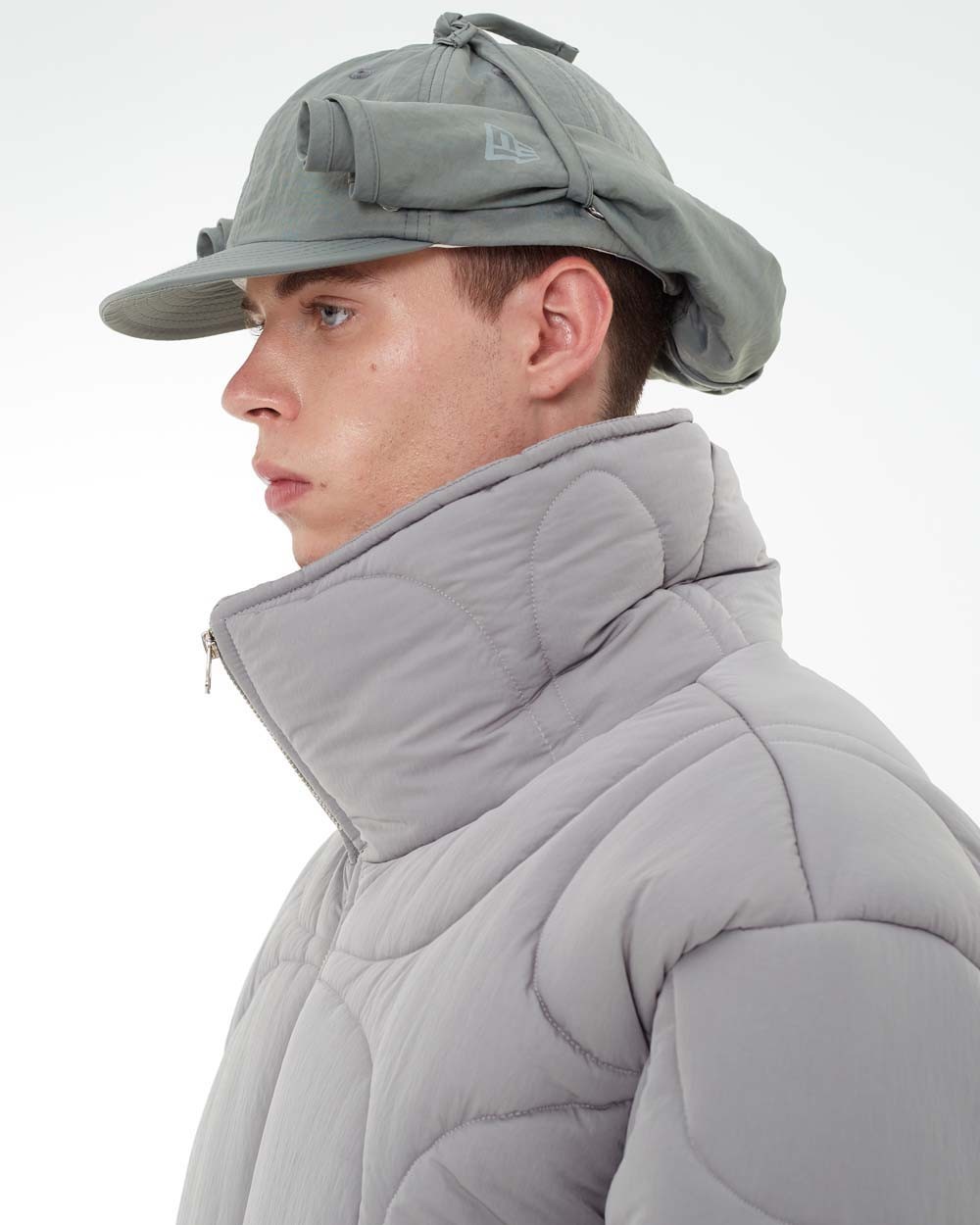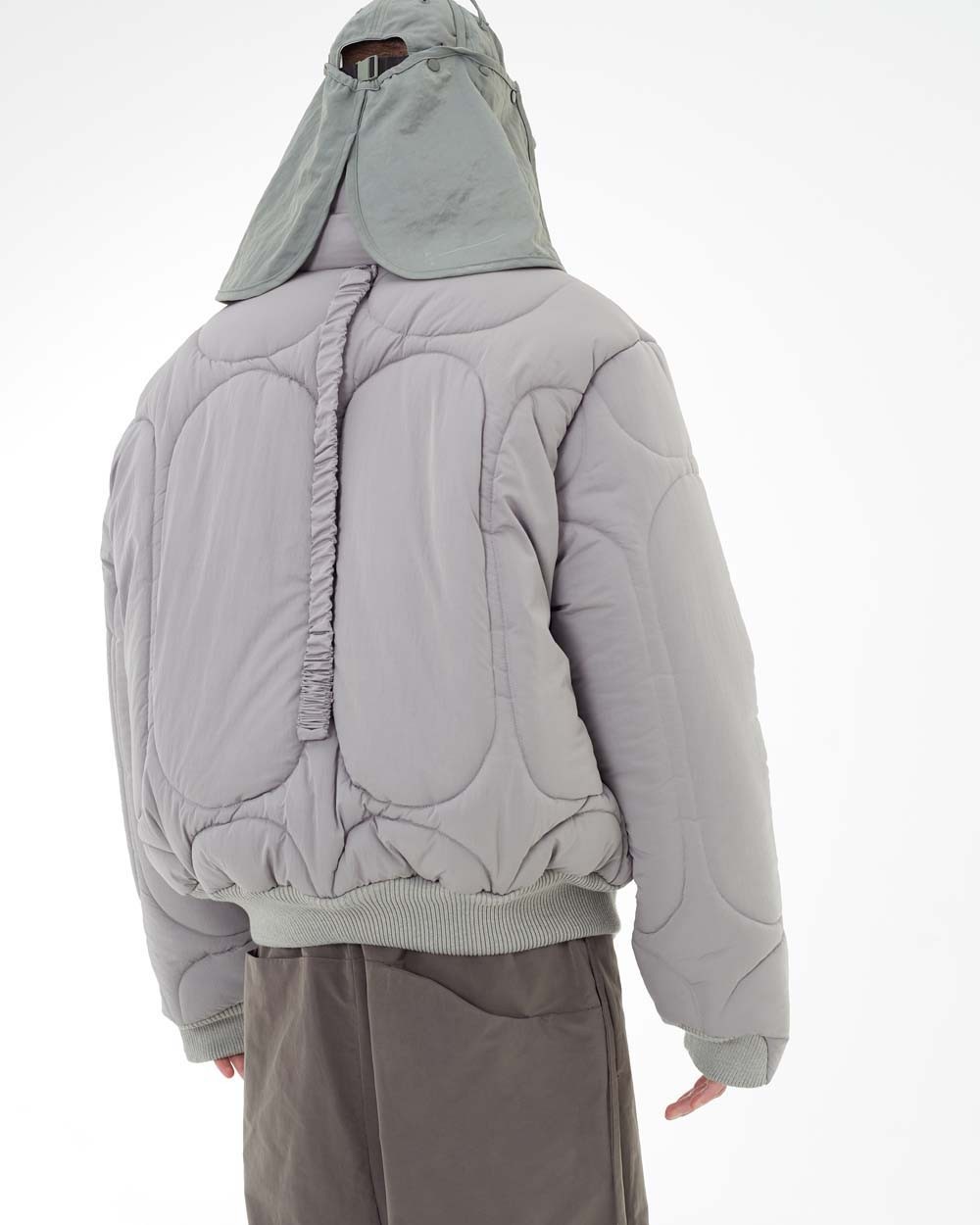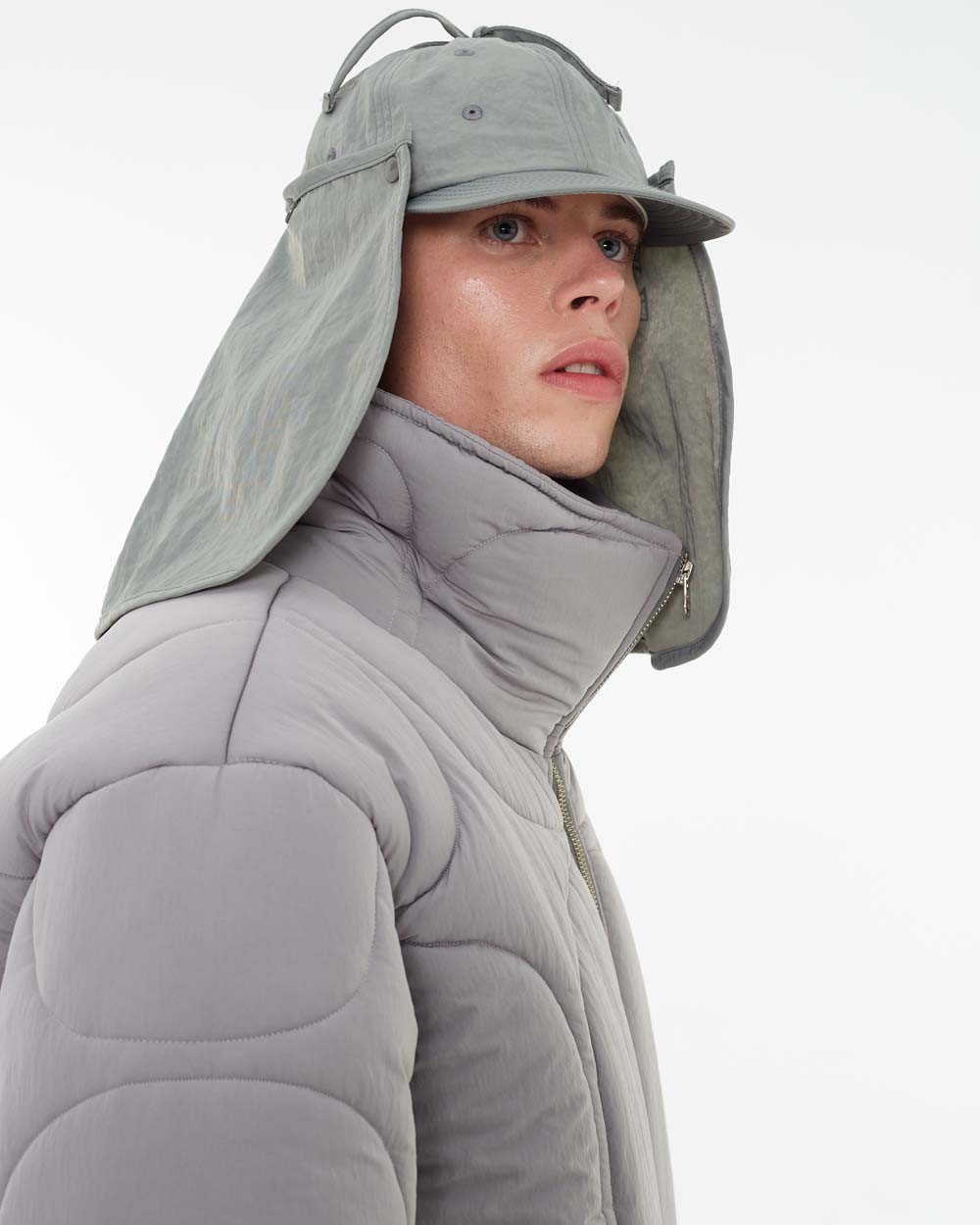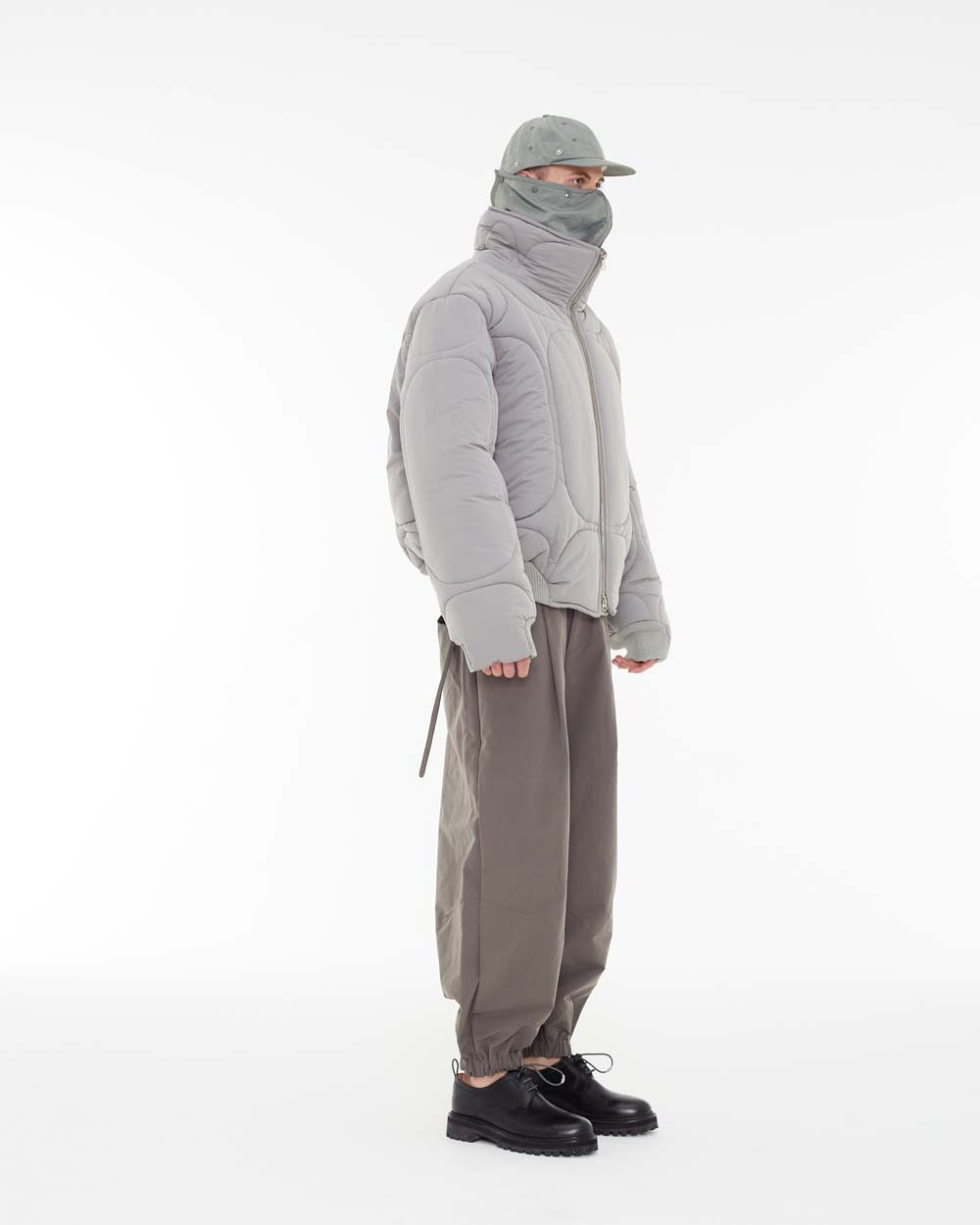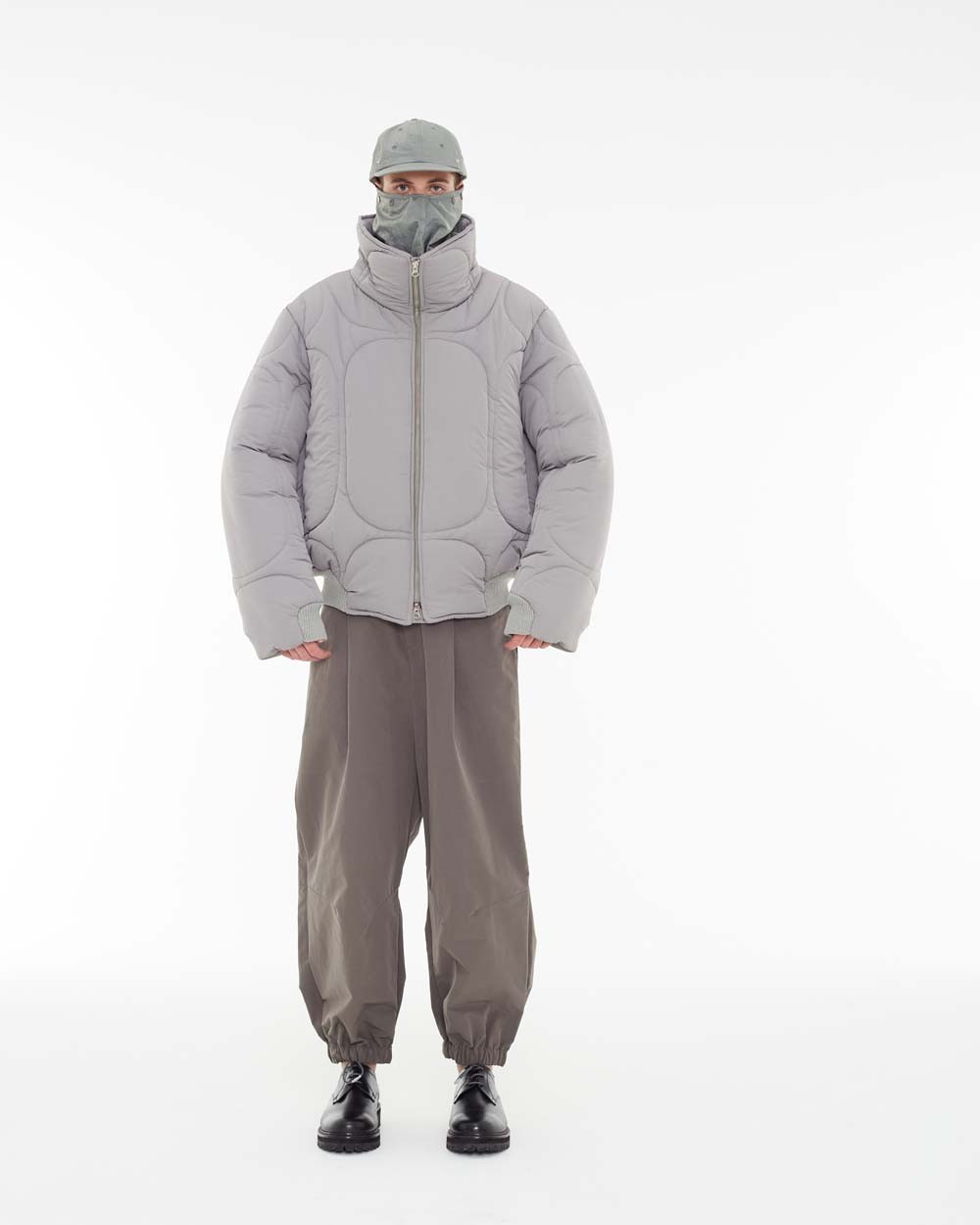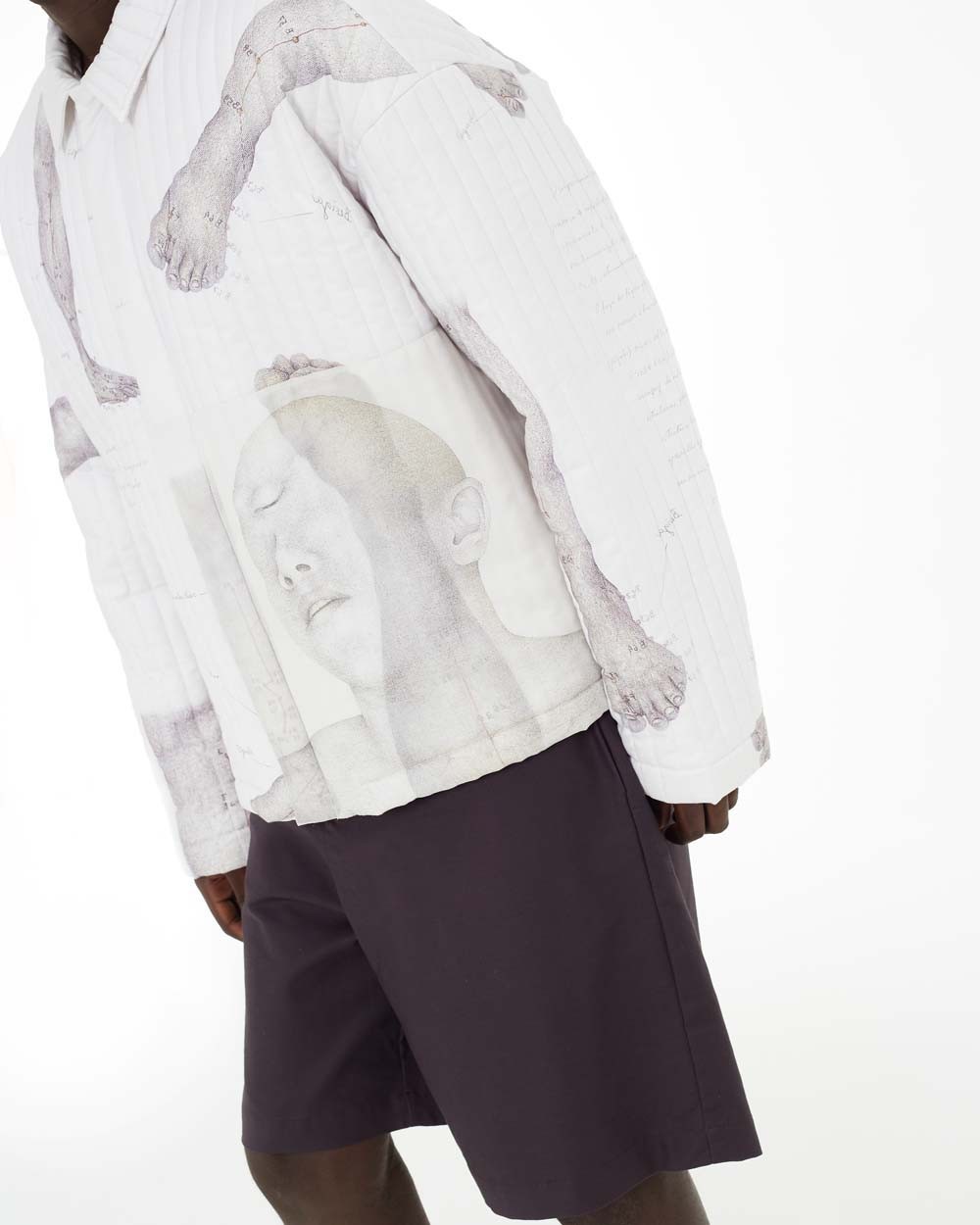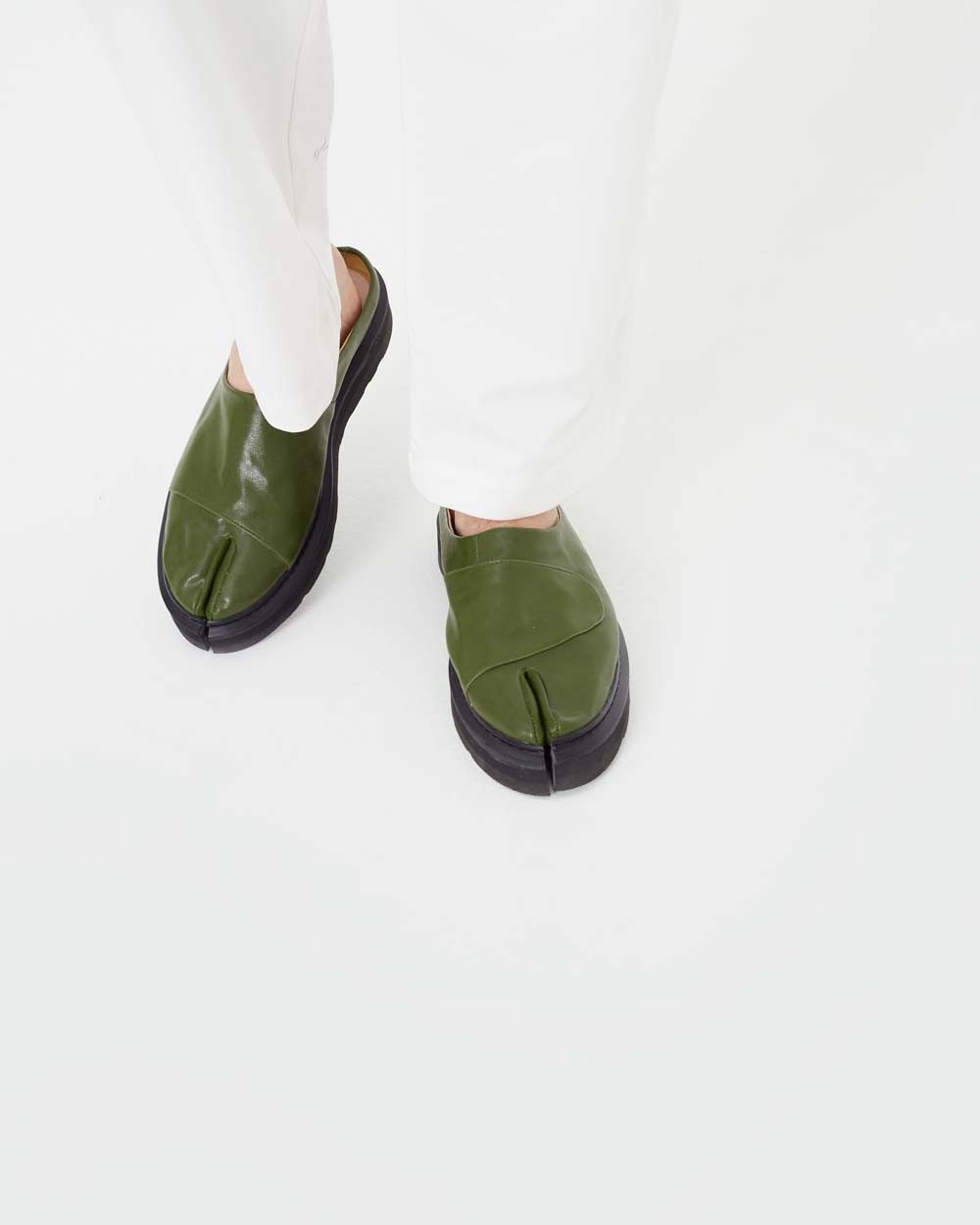 P.Andrade debuts its first menswear collection that spotlight's the country's culture through fashion. The Brazilian menswear label headed by Pedro Andrade and Paula Kim reveals a collection with luxe interpretations of modern streetwear through the lens of Brazil's culture, art, and natural surroundings.
The brand's freshman collection combines minimalism, technical construction, and artistic expressions, in natural shades and tones of muted grays, greens, and hues inspired by modern Brazilian furniture. It features abstract lines, layers, and shapes that change with drawstring placements, geometric joints on outerwear, graphic prints by Brazilian artist Walmor Corrêa, pieces with inspired by Brazilian architect Oscar Niemeyer's designs of the Alvorada Palace in Brasilia, and acknowledgments to Brazilian artists and architects such as Lygia Clark, Affonso Eduardo Reidy, Lina Bo Bardi and Paulo Mendes da Rocha.
Sustainability is at the forefront in the P.Andrade Menswear collection with the use of recycled fibers and biodegradable and bio-based materials including a cactus-based textile for the collection's Mule Tabi shoes.The P.Andrade Menswear debut collection is available online at p-andrade.com.