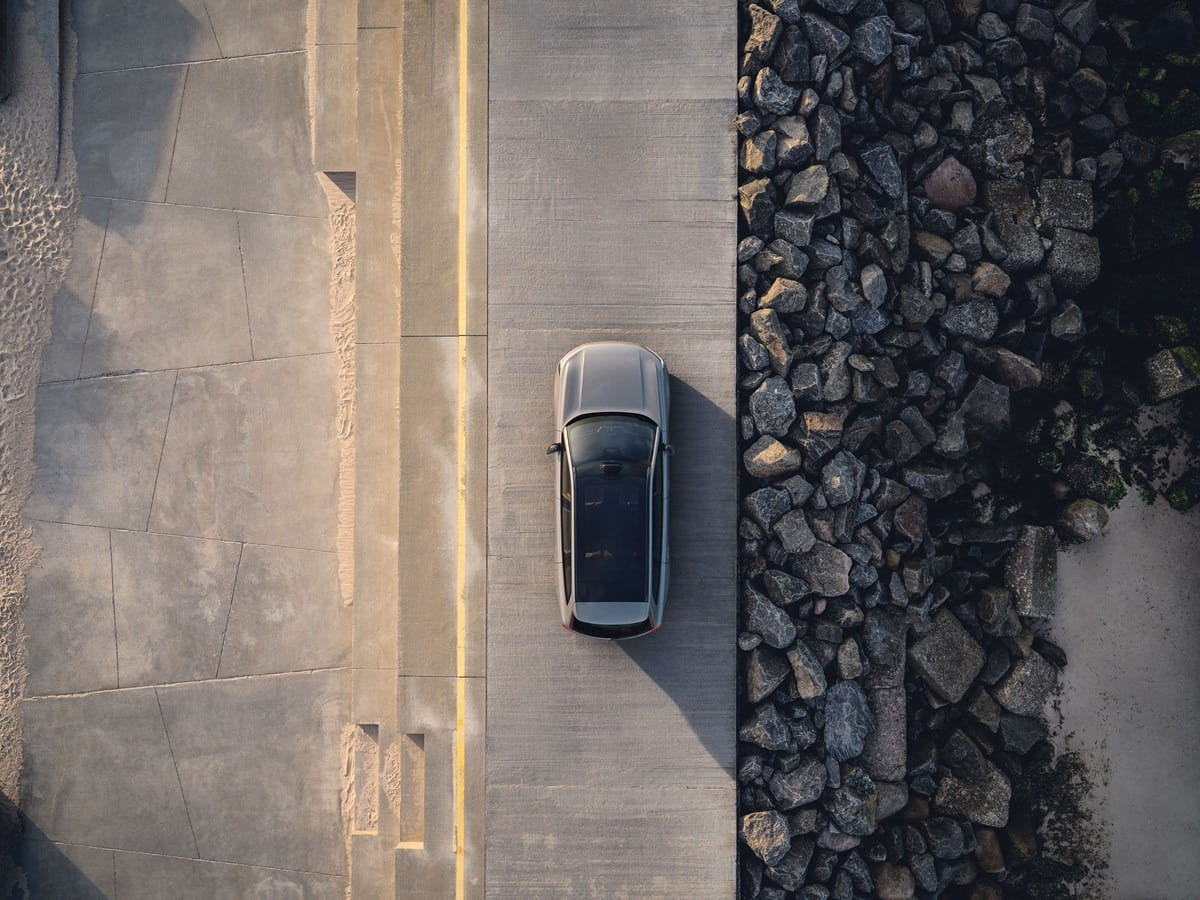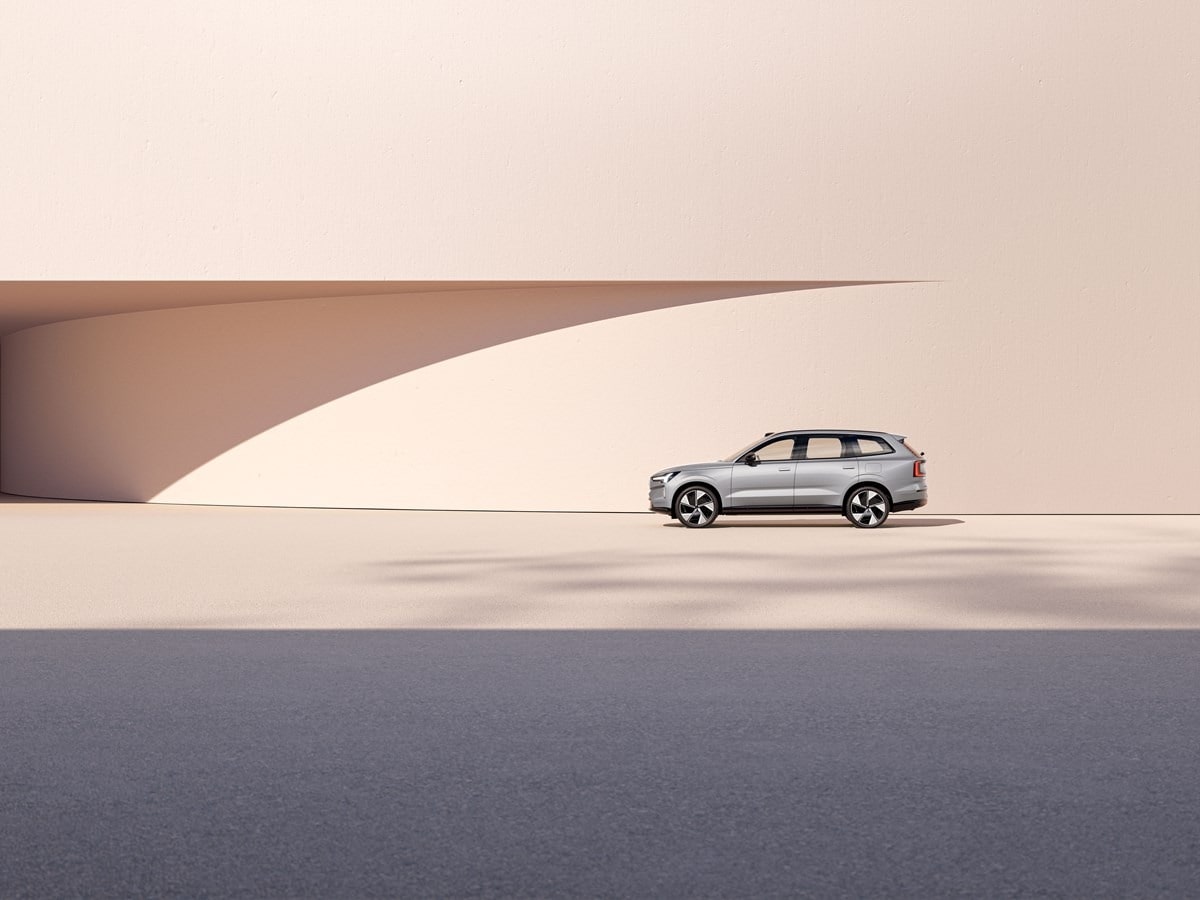 Volvo's roadmap to an all-electric lineup continues with the EX90. The Swedish automaker's new seven-seater flagship SUV built on the new Scalable Product Architecture (SPA2), allowing for a bigger battery, more powerful motors, DC fast-charging, and bidirectional charging.
The EX90 sports a classic Scandinavian design with its distinctive Thor's hammer headlights. In keeping with Volvo's goal of carbon neutrality, the EX90 contains approximately 15% recycled steel, and 25% recycled aluminum, as well as over 105 lbs of recycled plastics and bio-based materials.
The car has a minimalist interior aesthetic centered on the large touchscreen infotainment system containing most of the controls with no physical buttons or switches. The car also features a large glass roof, an optional Bowers & Wilkins stereo system, and standard third-row seats. High-end upholstery in wool fabric and recycled plastic blends are used instead of leather in the interest of eco-friendliness. Tech is provided by suppliers like Google, Qualcomm, Luminar, Nvidia, and more.
EX90's sensor array includes eight cameras, five radars, 16 ultrasonic sensors, and a LIDAR sensor mounted on the roof.
It will feature a dual-motor all-wheel drive powertrain run on a 111kWh battery and two permanent magnet electric motors delivering 496 HP and 671 lb-ft of torque. The Twin Motor model is projected to reach 60 mph in 5.7 seconds. The 111-kWh battery pack delivers around 300 miles per charge, and with the DC fast charging capability, should take about 30 minutes to charge the battery from 10% to 80%. The EX90 also has bi-directional charging, allowing the car to power appliances during a power outage or charge another Volvo EV.
All EX90 models for the Americas are expected to be built at the Volvo plant in Charleston, South Carolina. Though pricing and trim levels have not been officially announced, the Volvo EX90 is expected to be available well-equipped at under $80,000 for the base model.Pre-orders for the 2024 Volvo EX90 are now open at volvocars.com/us. Customers who pre-order will get to configure their EX90 around Fall 2023 and receive priority when deliveries begin in early 2024.