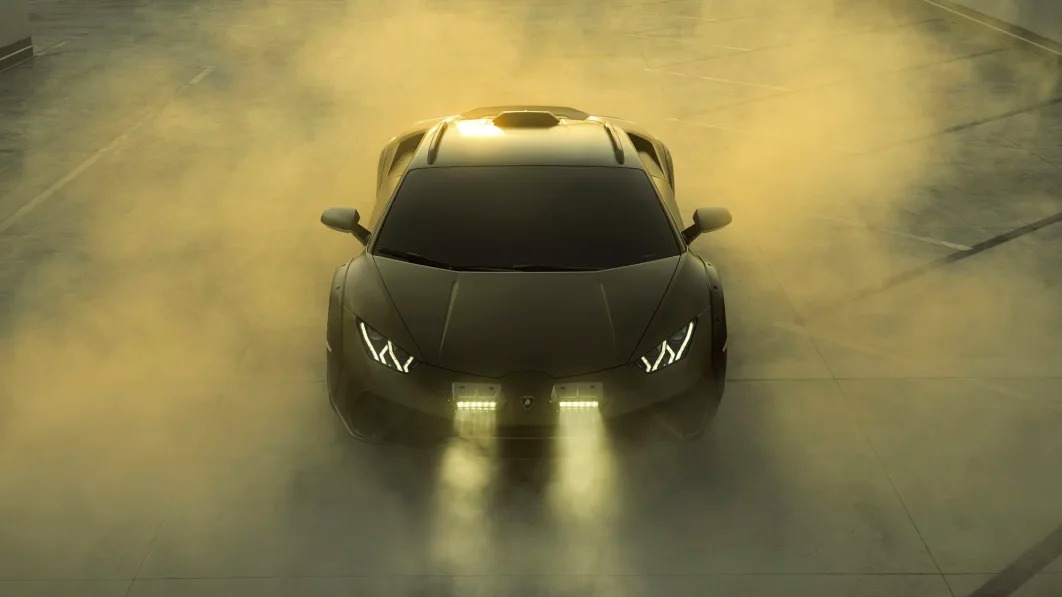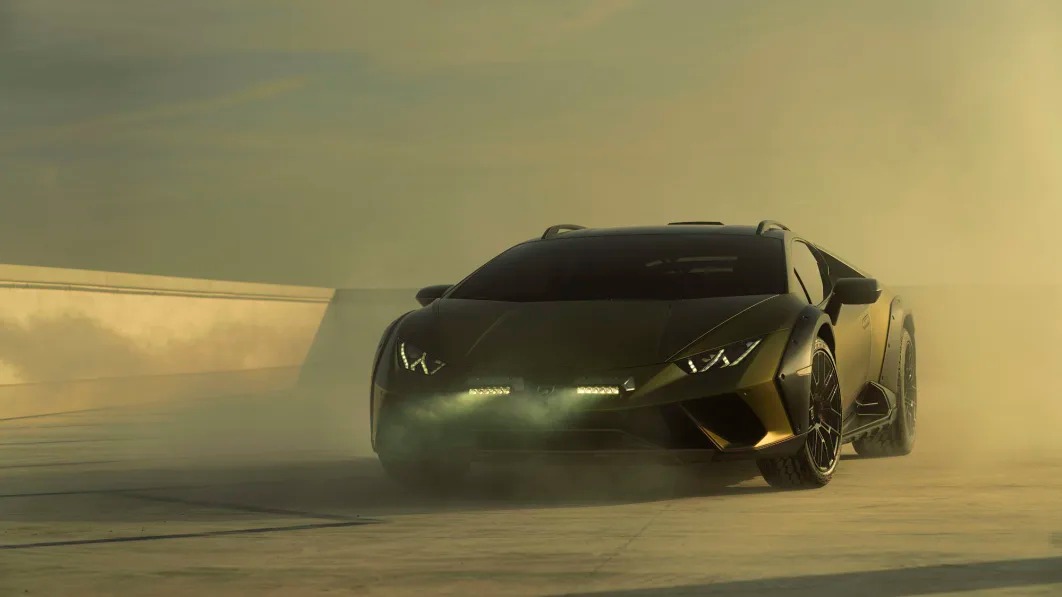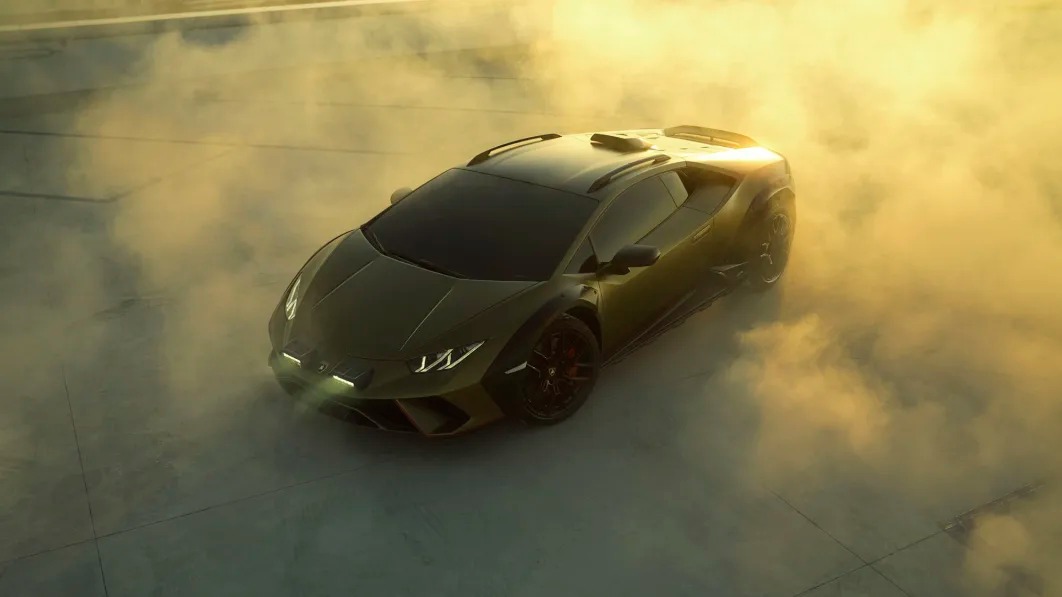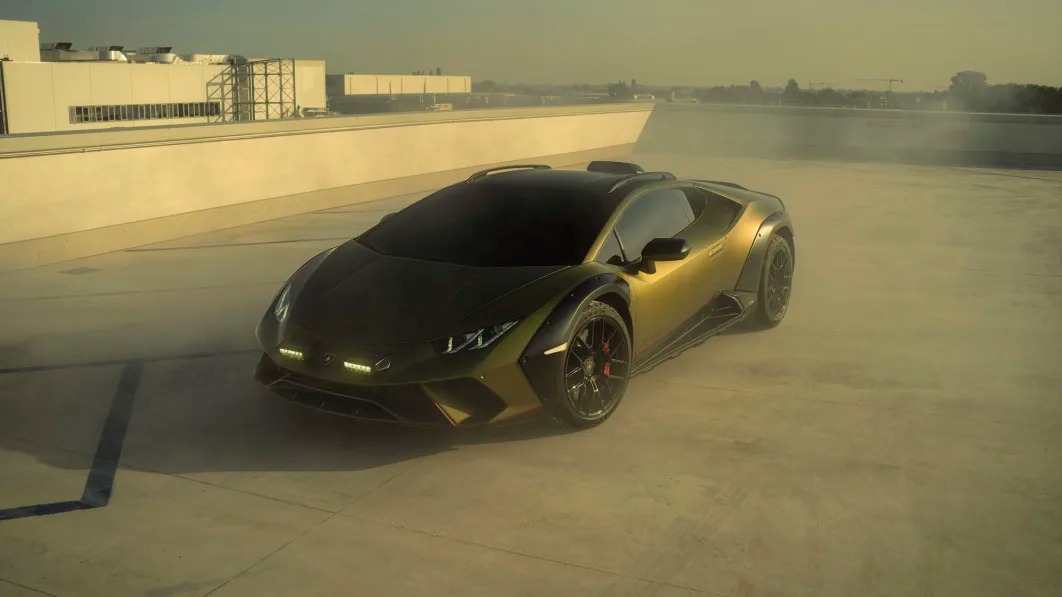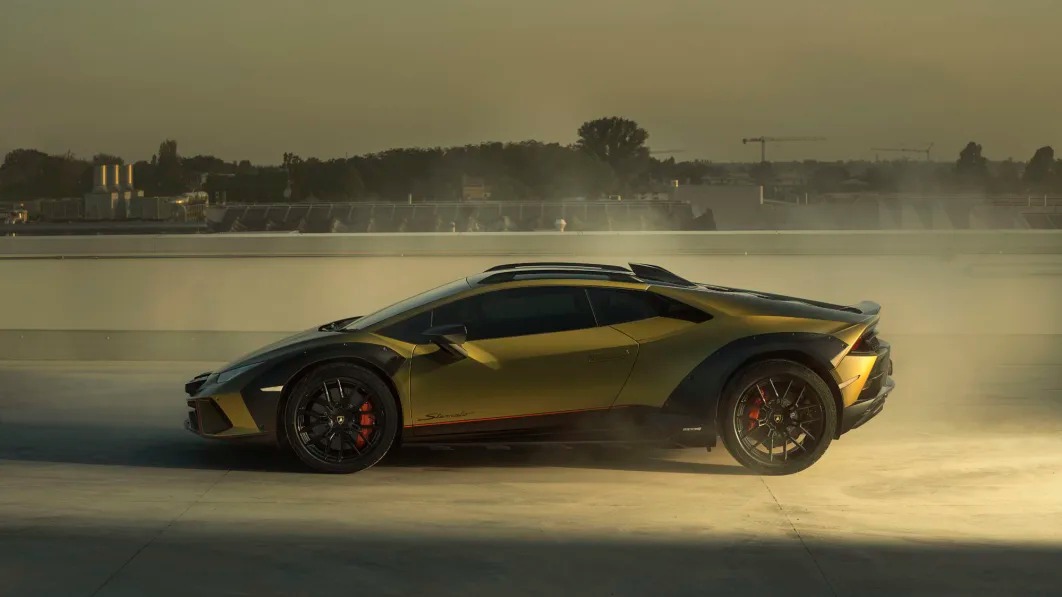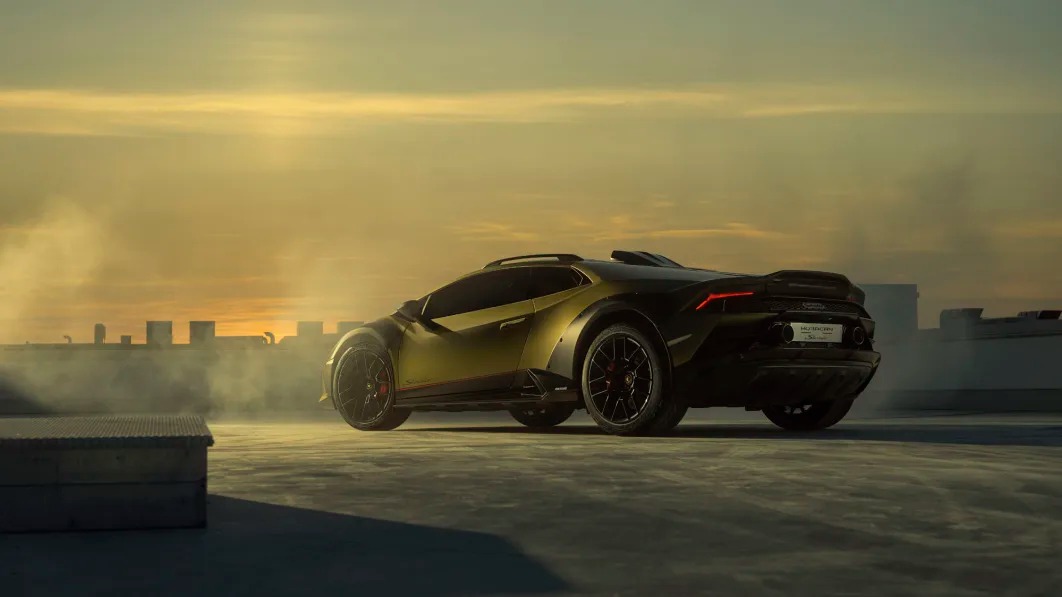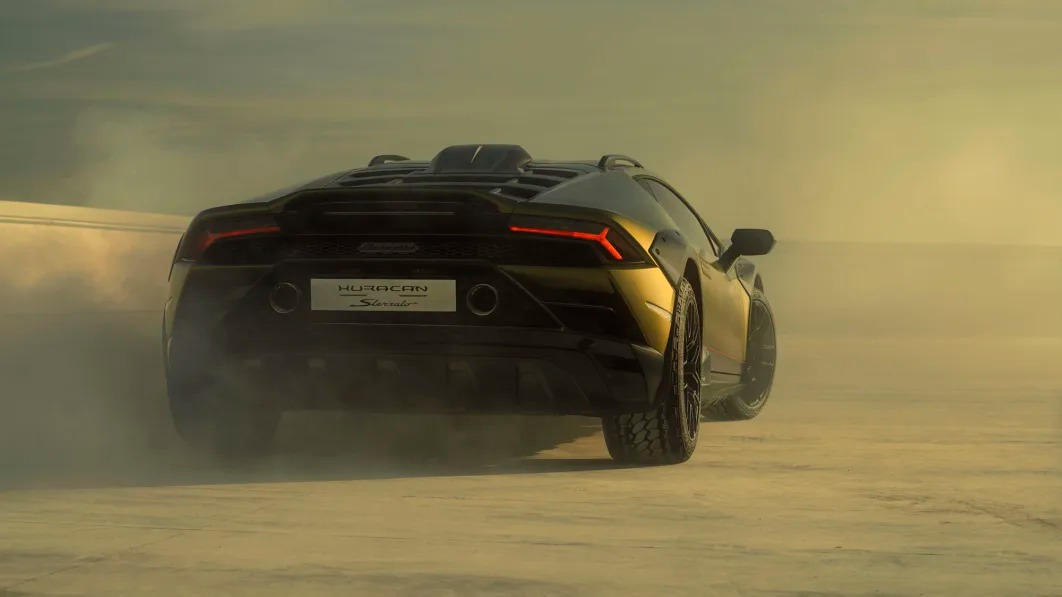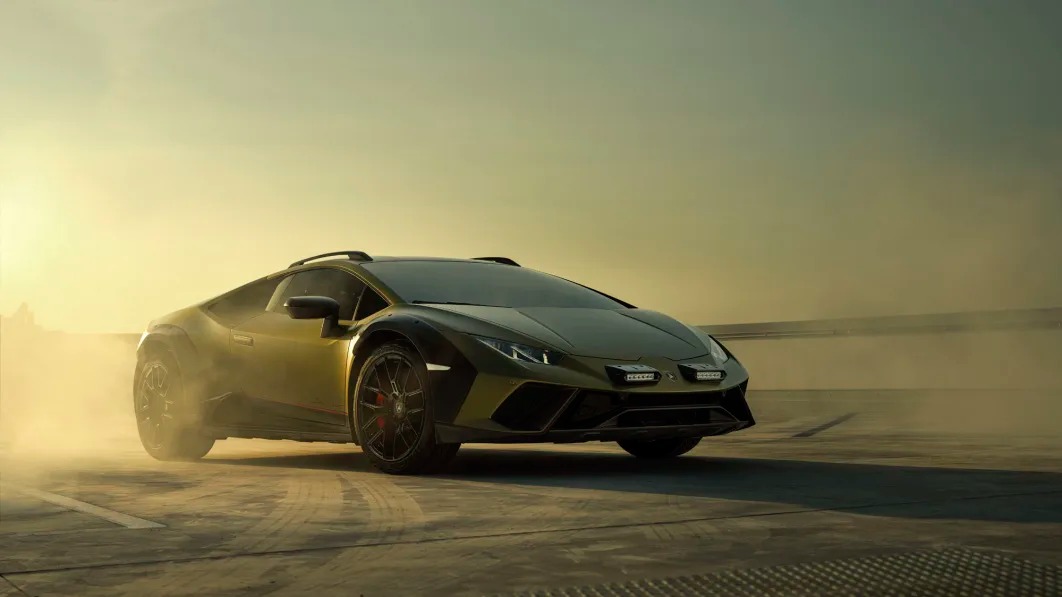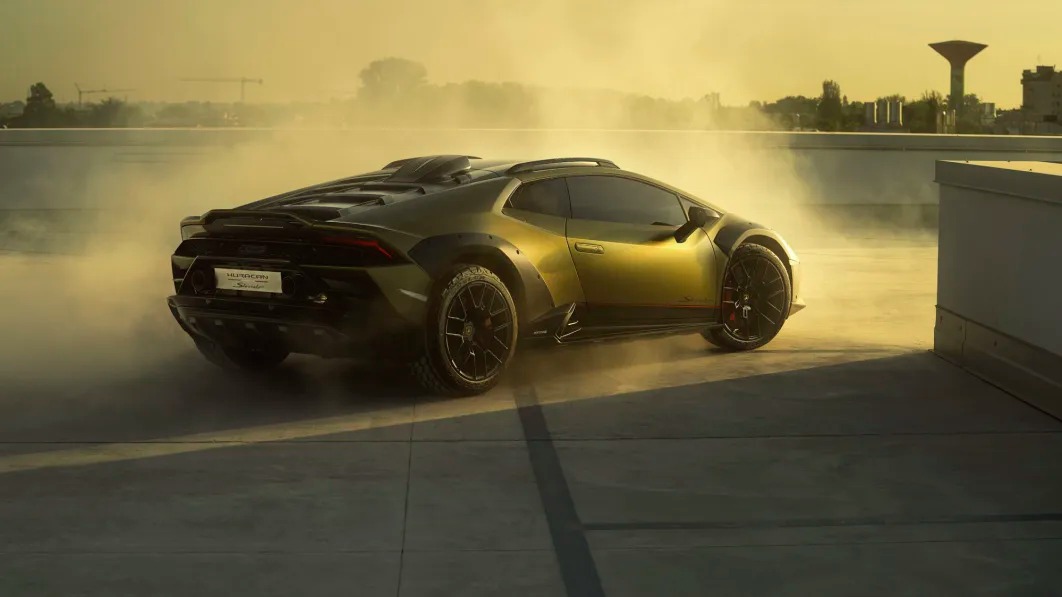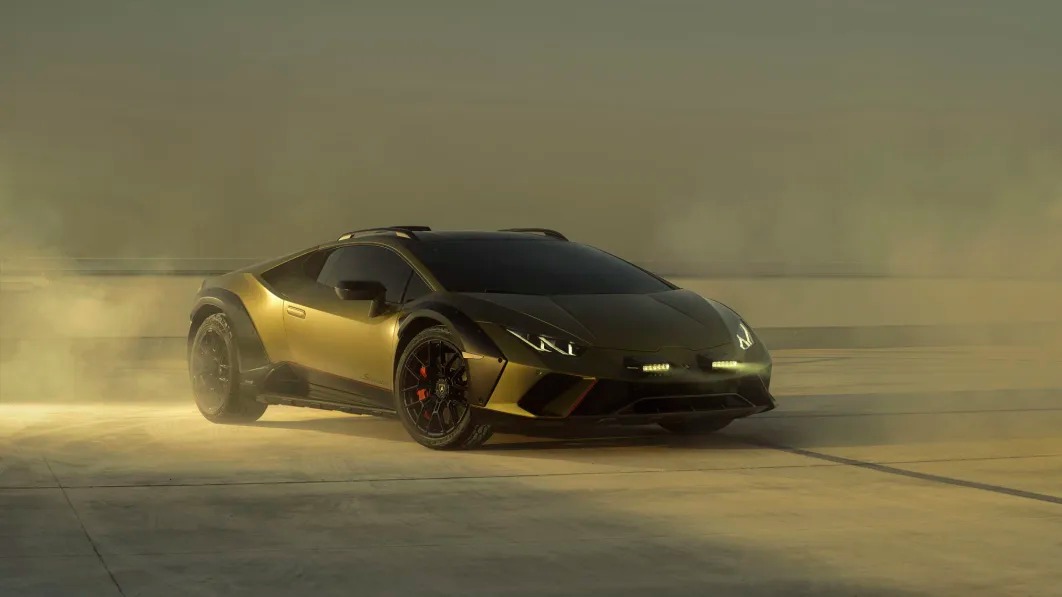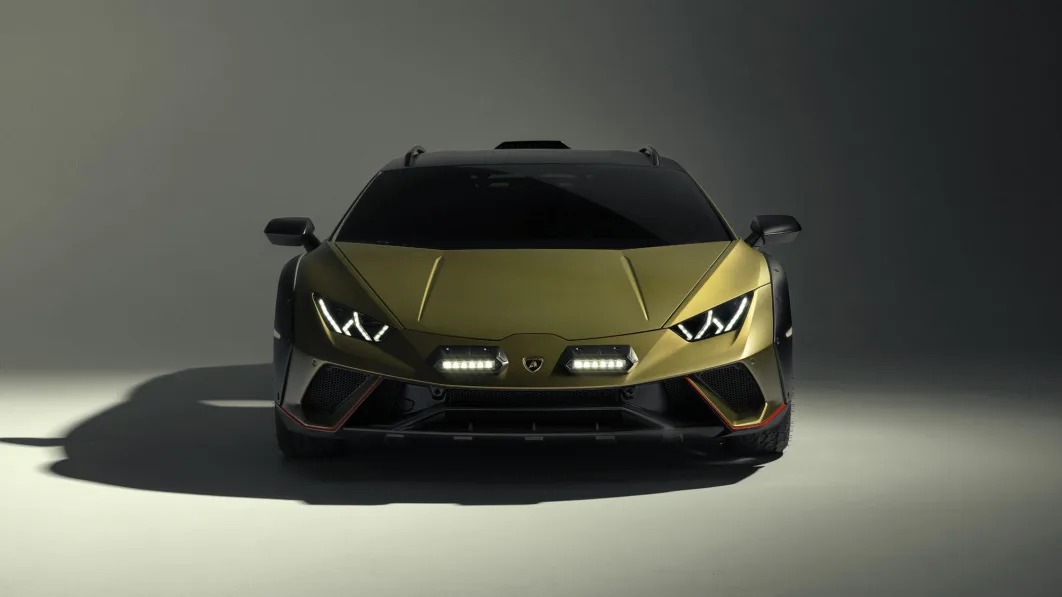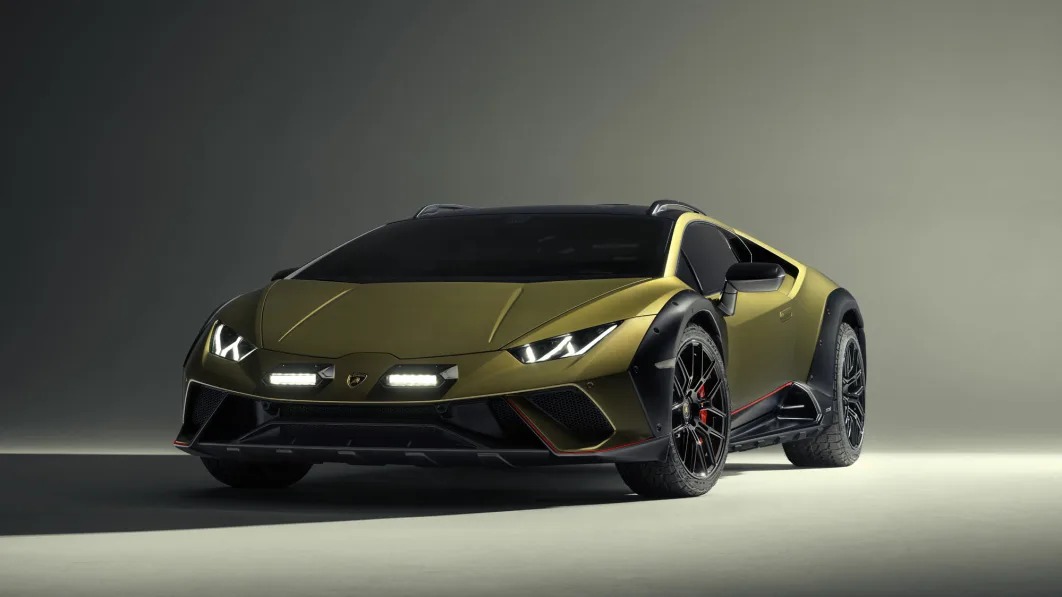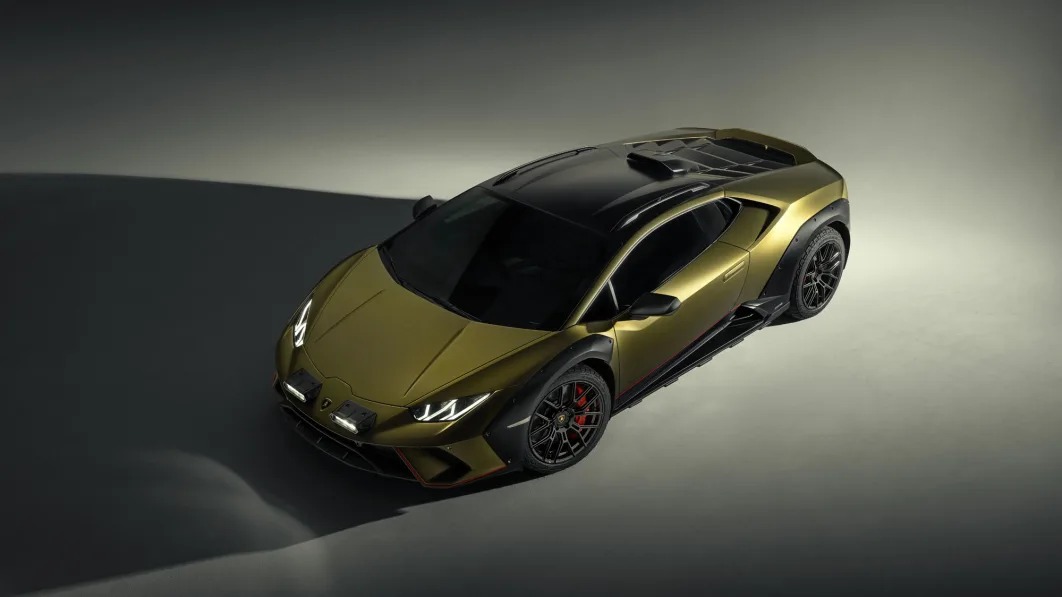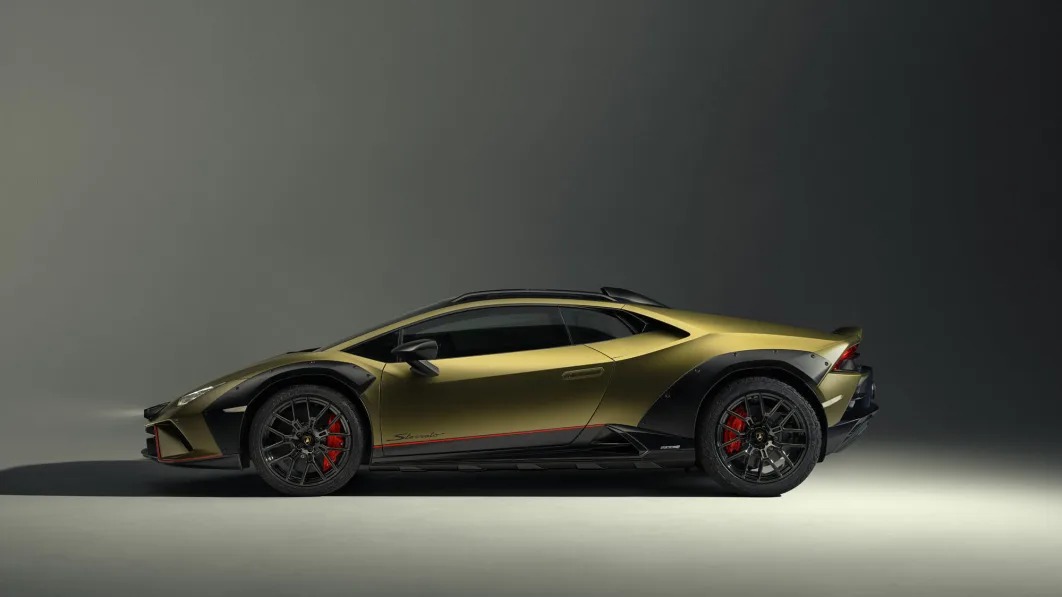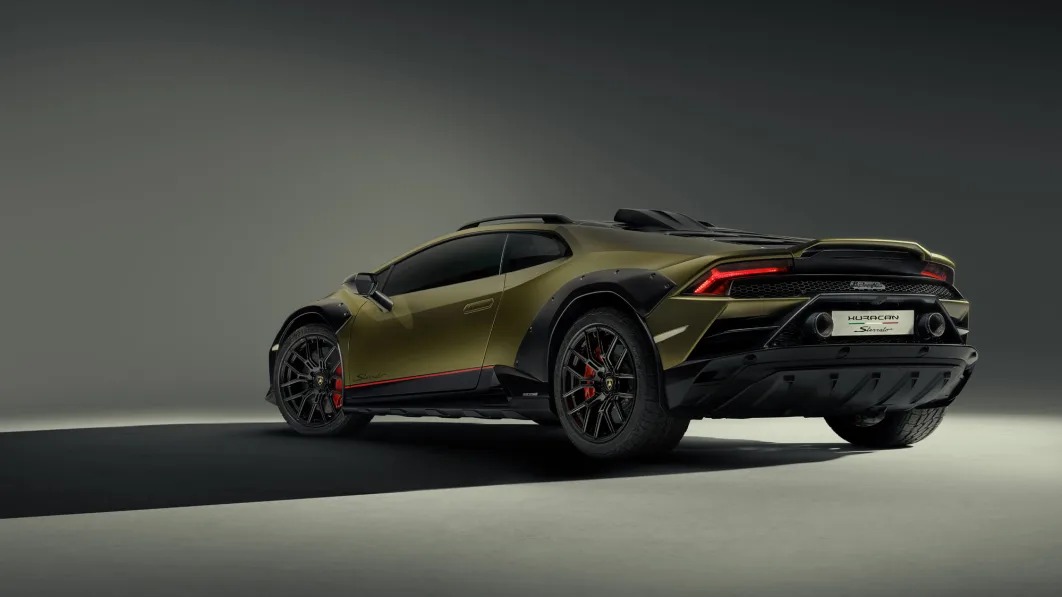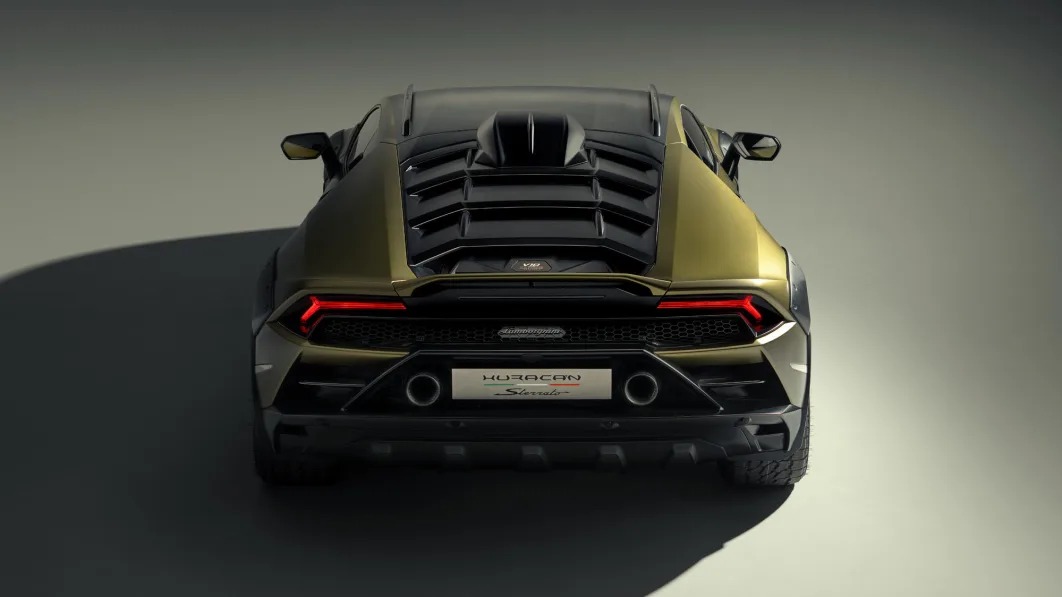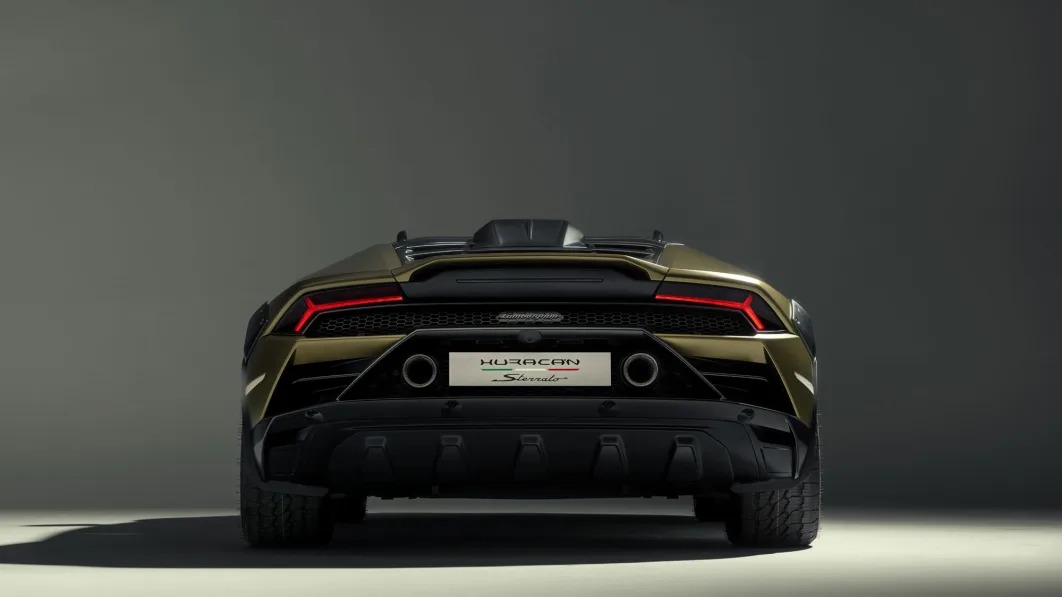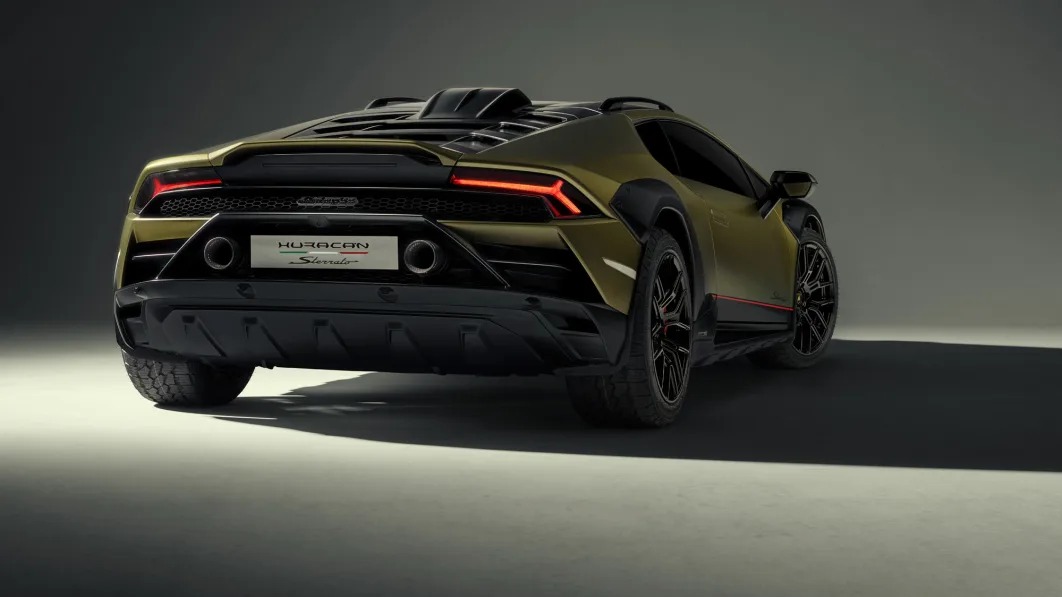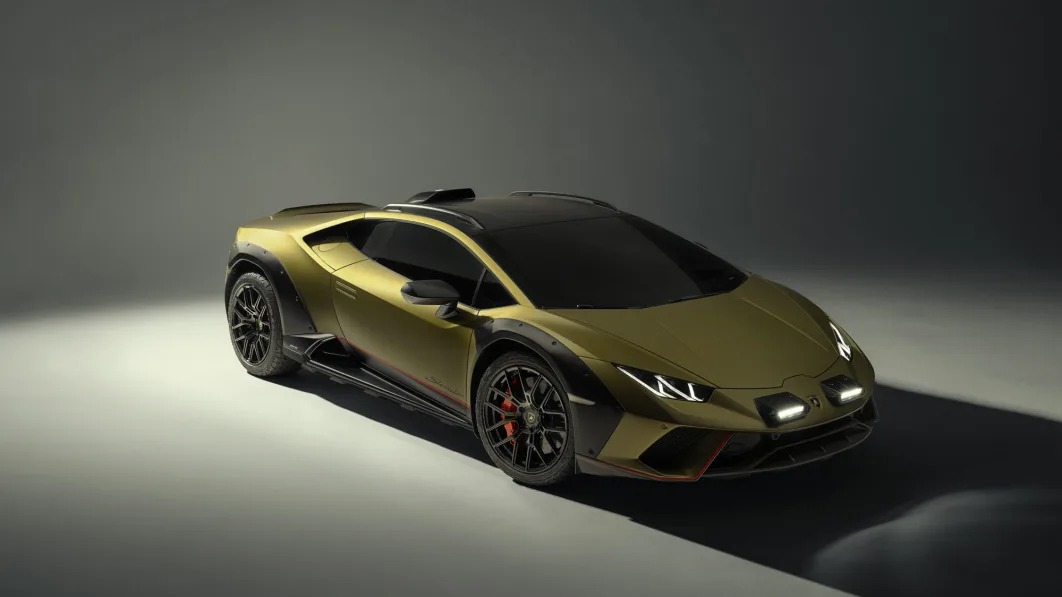 The Lamborghini Huracan Sterrato, first revealed in June 2019 as a concept super sports car, finally made its debut at the Miami Art Basel. It's the last variant of the Huracán model line and the last Lamborghini to be powered by a naturally aspirated V10 engine.
Some details have changed since the concept was revealed but the Huracán DNA is still present. The Sterrato now features flared wheel arches, roof rails, an upgraded Lamborghini Integrated Vehicle Dynamics system, which includes specific Strada and Sport calibrations, and a Rally mode that's new to the Lamborghini Huracan series.
To build the Huracan for off-roading, the team increased the ground clearance by 1.7 inches on 19-inch wheels, and the front and rear track widths have also been widened by 1.2 inches and 1.4 inches, respectively. It also features bolstered sills, strong wheel arches, an aluminum front underbody protection, and a completely revised intake system with a roof-mounted scoop.
The Lamborghini Huracan Sterrato sports the same engine as the Huracán STO. It carries a naturally-aspirated, 5.2-liter tuned V10 that gives 610 HP at 8,000 rpm and 417 lb-ft of torque at 6,500 rpm supported by a seven-speed dual-clutch automatic transmission and a mechanical locking rear differential. The Sterrato can go from 0-to-62 in 3.4 seconds with a top speed of 162 mph.
Inside, the Sterrato sports a recognizable Huracan cabin in Alcantara Verde Sterrato upholstery, Amazon Alexa connectivity, and Lamborghini Unica smartphone application compatibility. New to the Sterrato is the infotainment system touchscreen's redesigned graphics that can be configured to display an inclinometer, a compass, and a geographic coordinate indicator, among others.
No pricing has been announced yet, but with only 1,499 units of the new Lamborghini Huracan Sterrato going into production, expect the units to be sold out very quickly. Production starts in February 2023.