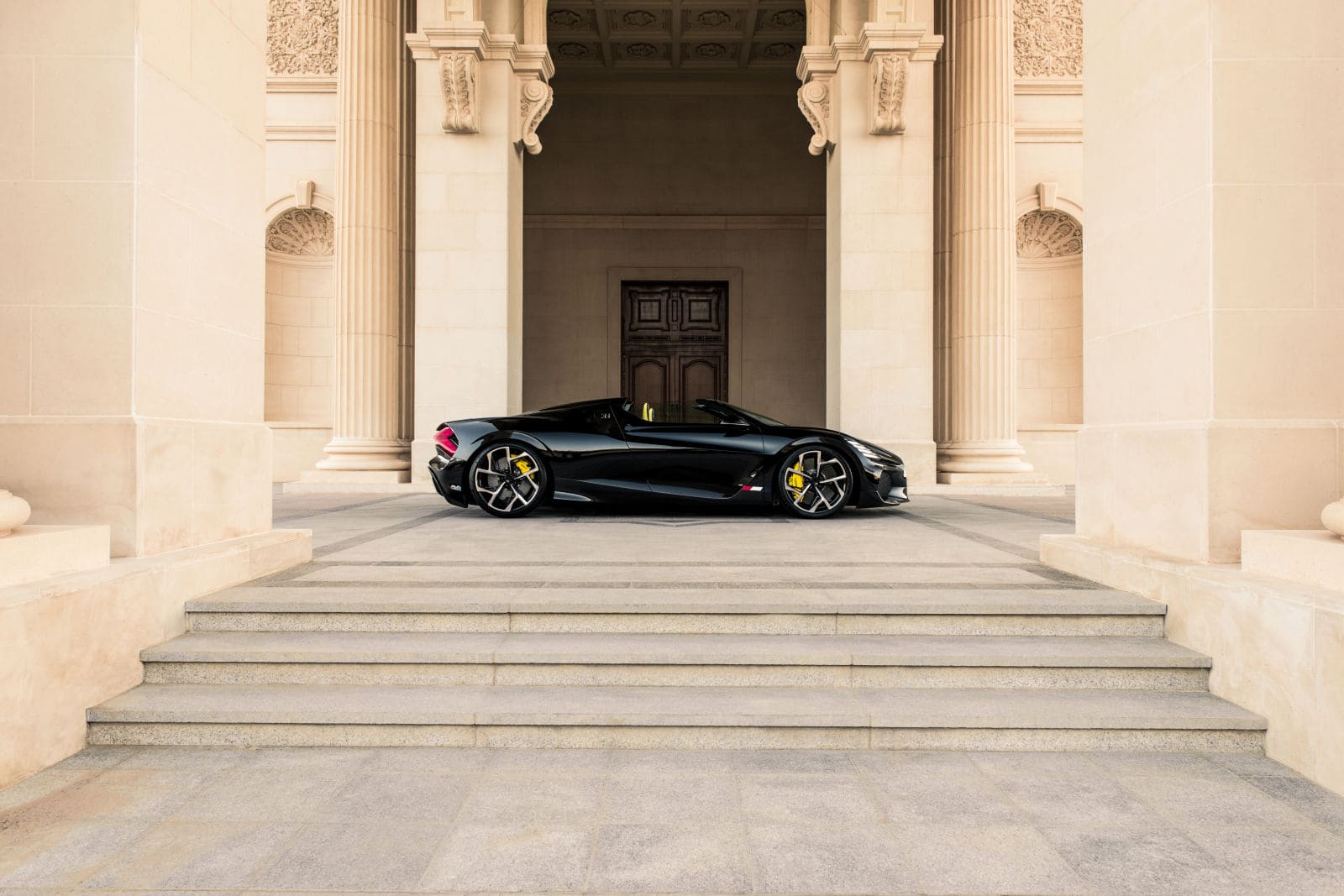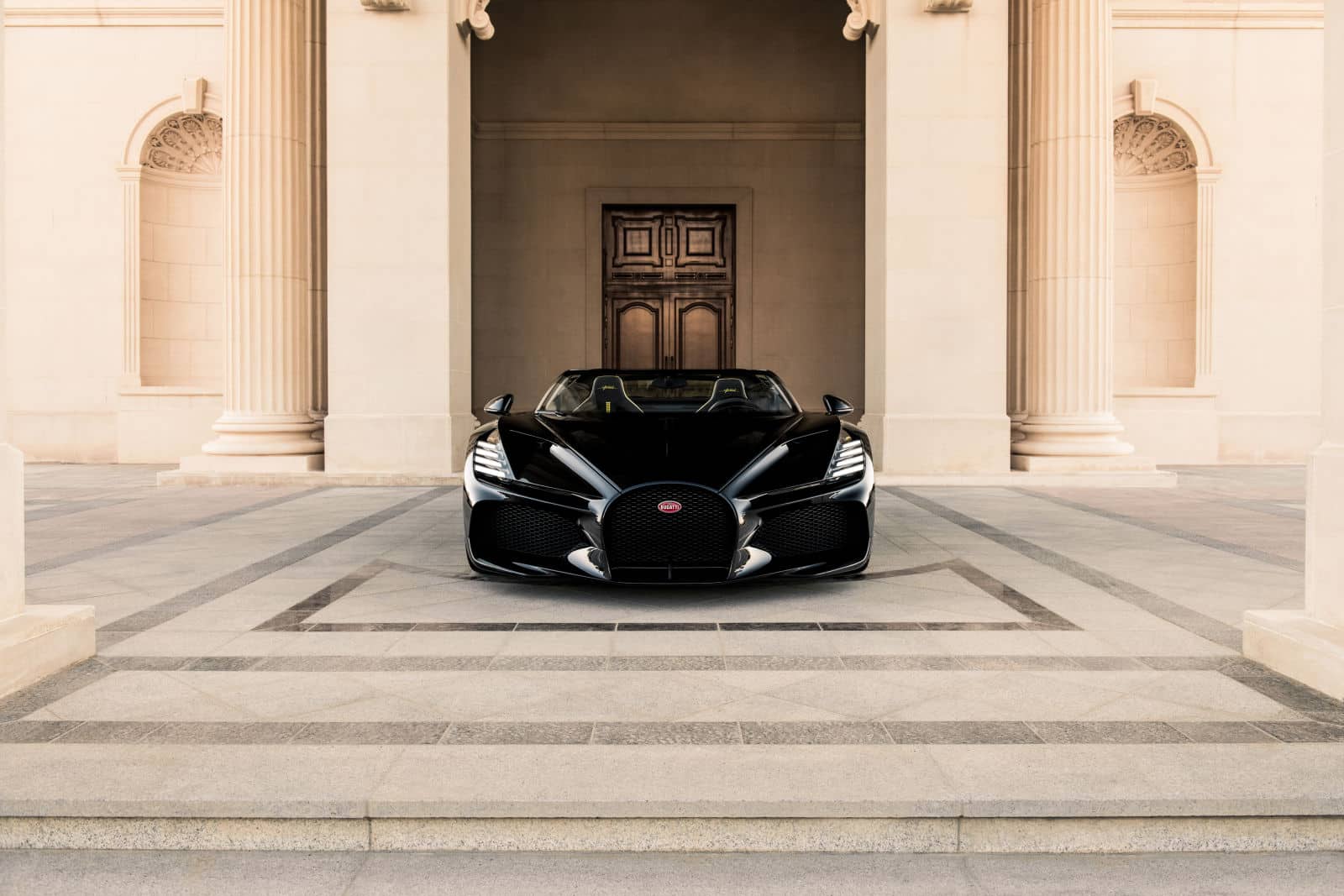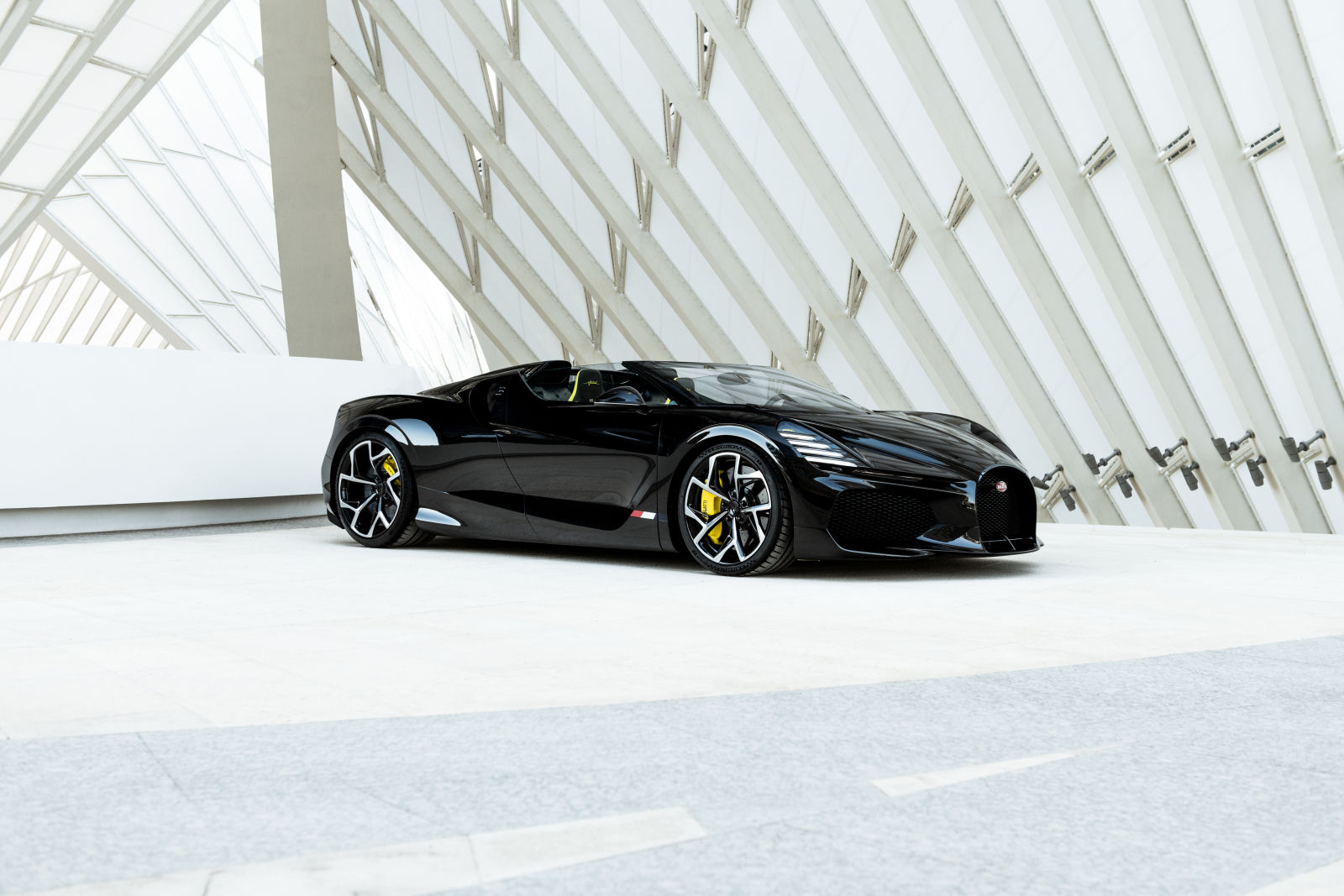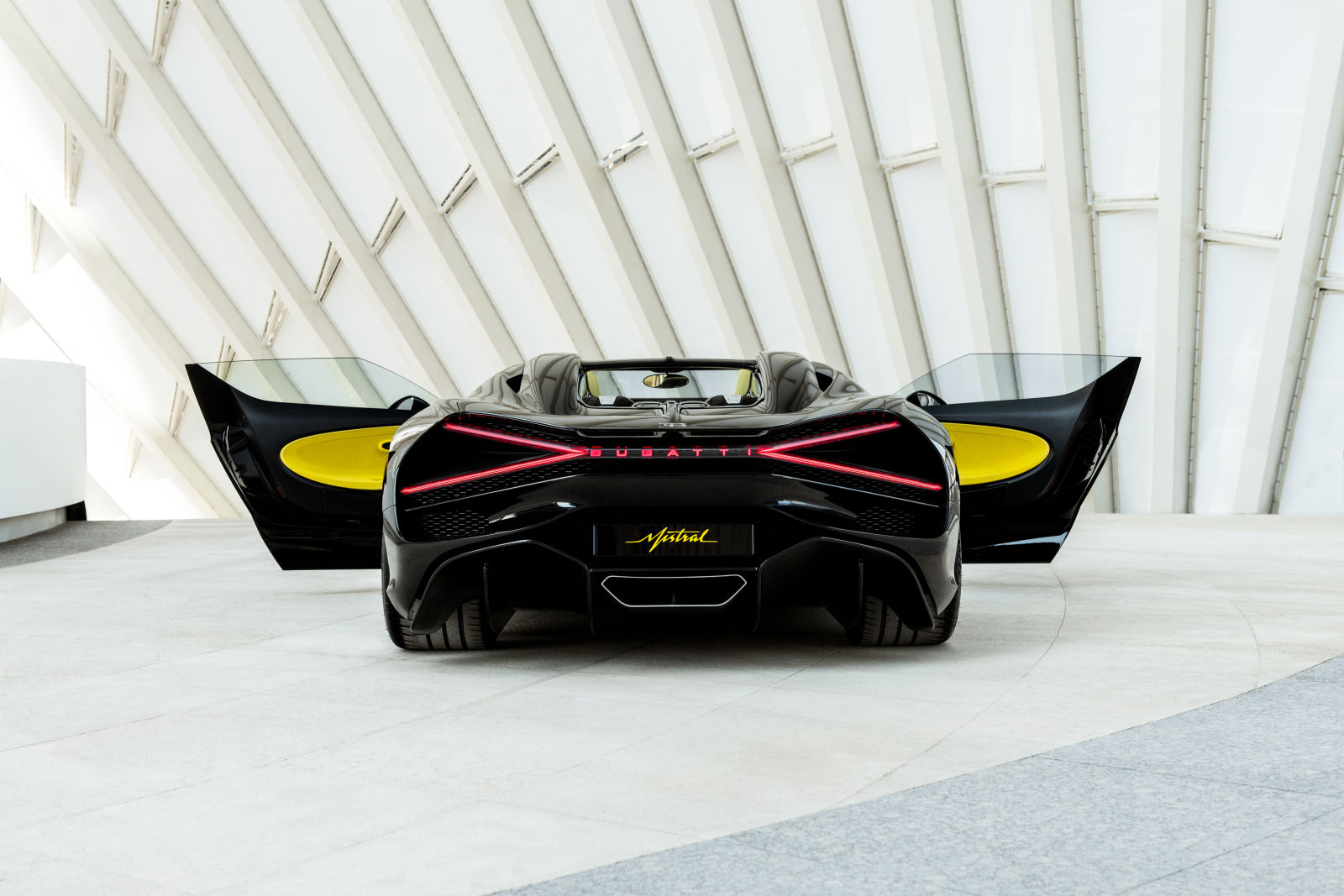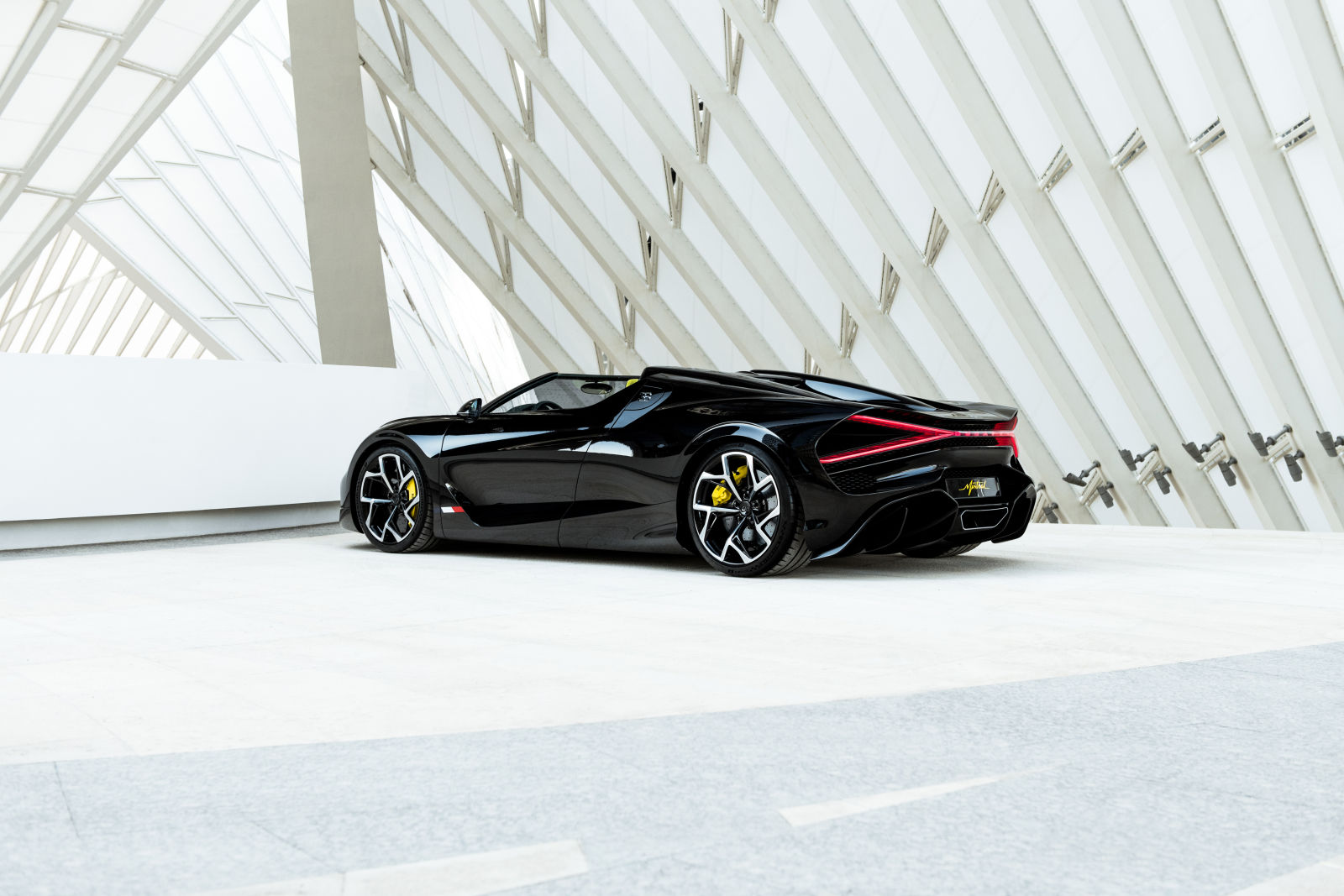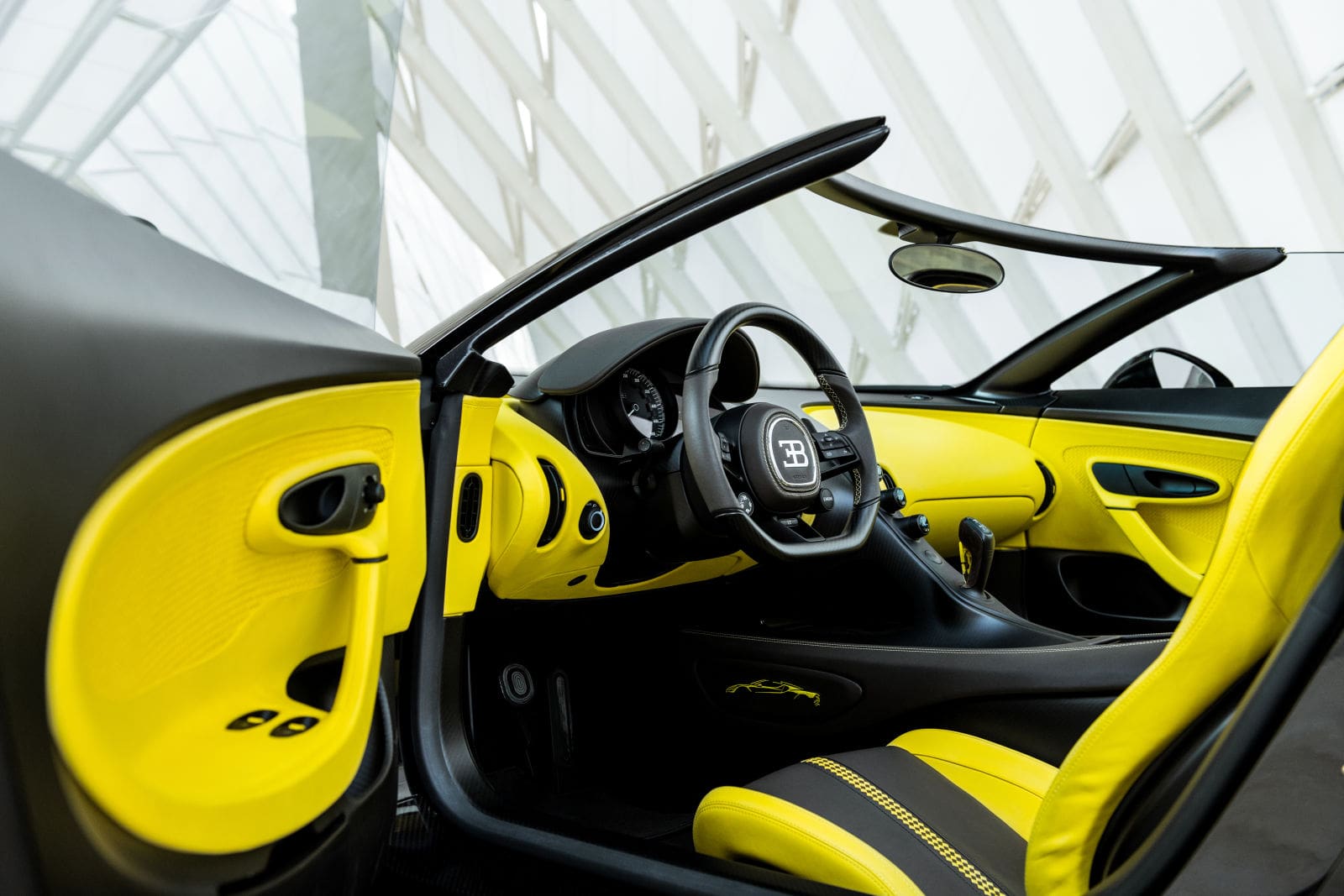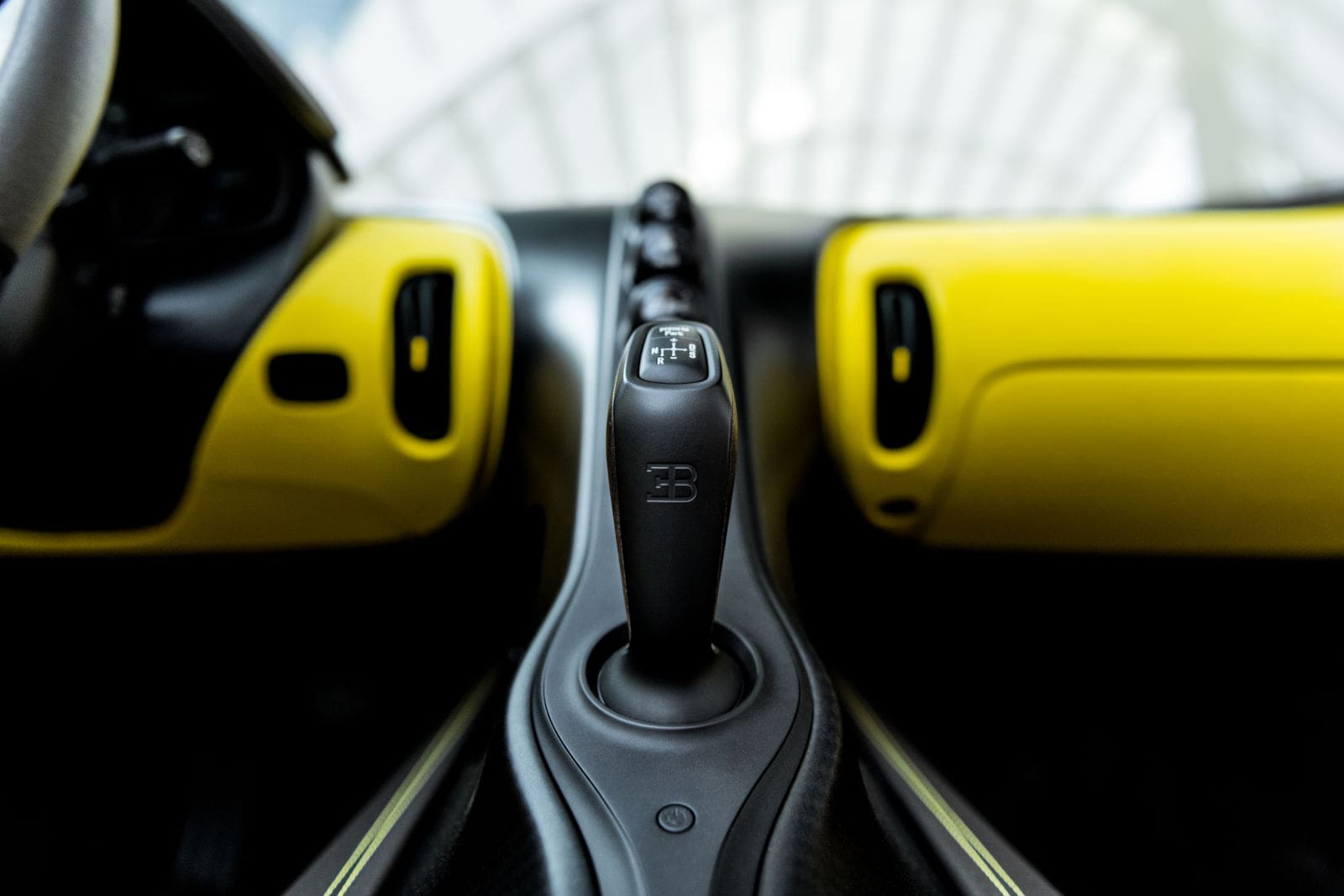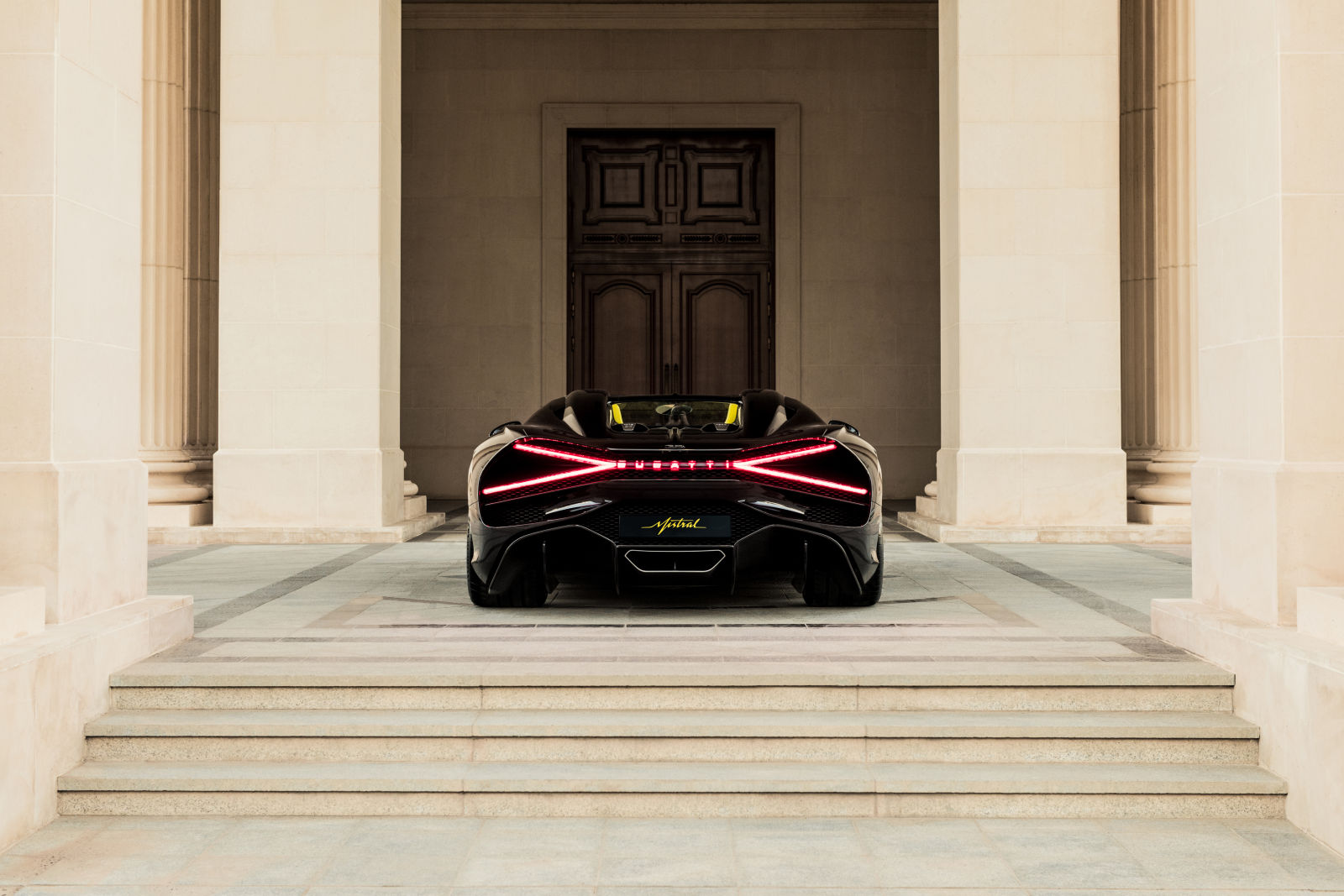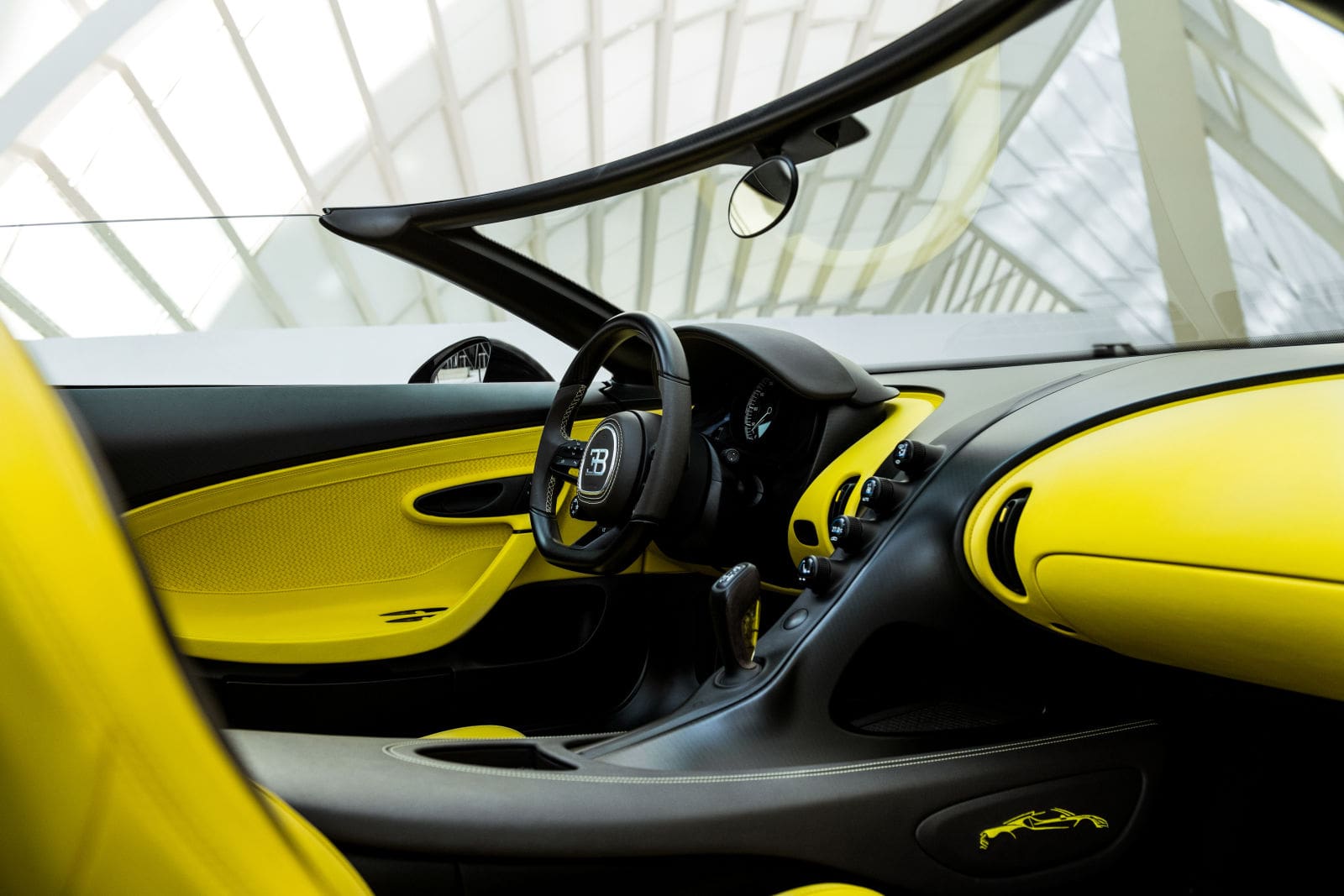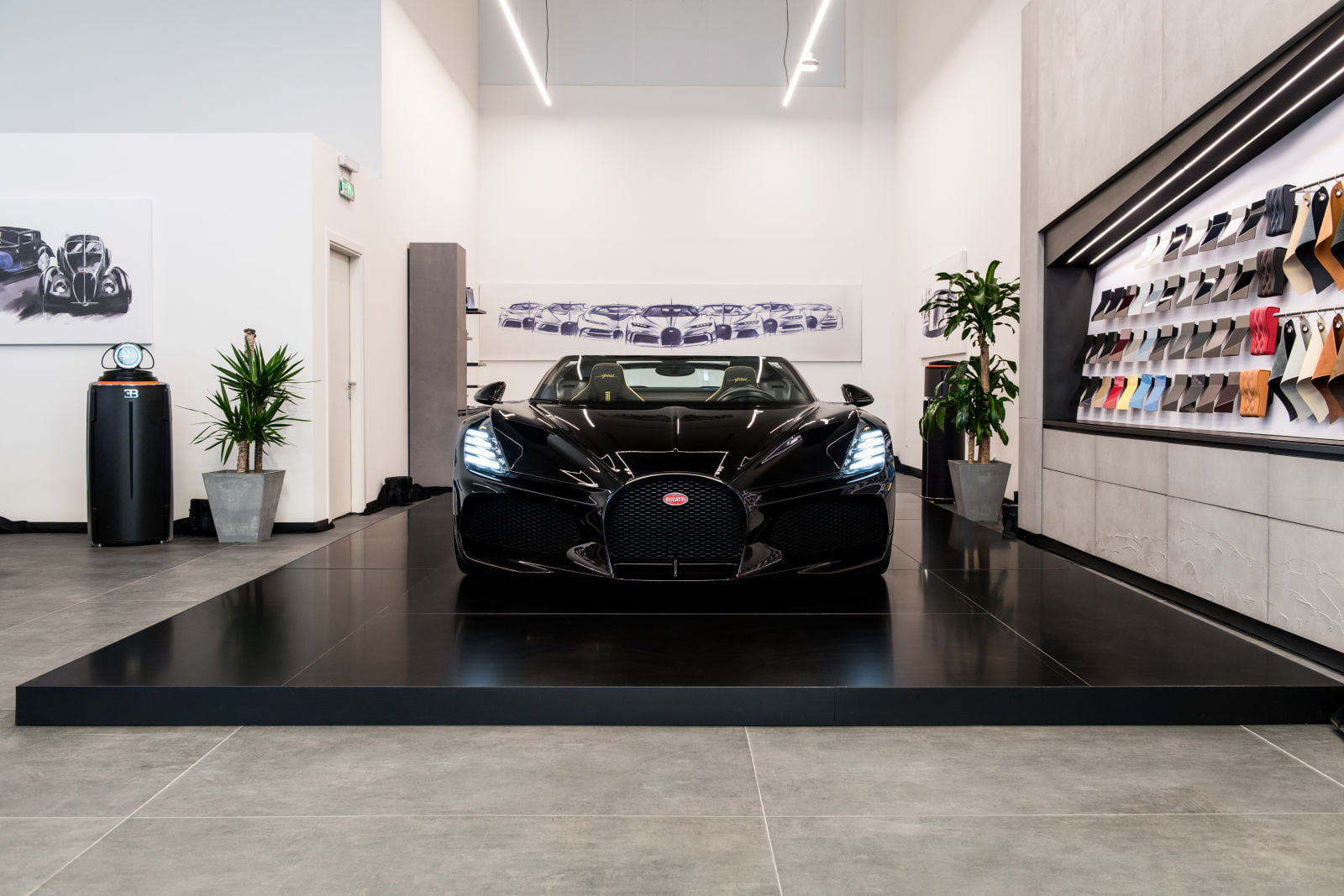 After its August debut at The Quail Motorsports Gathering in California and stops at the Chantilly Arts & Elegance in France and the Waldorf Astoria in Dubai, the Bugatti W16 Mistral makes its way to Riyadh.
Destinations in the Saudi Arabian capital included the King Abdullah Financial District, the Ritz Carlton Riyadh, and a final stop at the Bugatti Riyadh flagship showroom operated by SAMACO Automotive, Bugatti's official partner in the Kingdom of Saudi Arabia. The showroom hosts an exclusive preview event for select customers to catch a glimpse of the W16 Mistral.
The roadster features a wider, deeper, and more three-dimensional horseshoe grill paired with a completely redesigned open-air Bugatti C-line wrapping around the side air intake. It connects to the top edge of the side windows and across the top edge of the windscreen, 'X'-shaped tail lights, and a black and yellow-themed interior.
The W16 Mistral houses the definitive 1,600 PS incarnation of the W16 quad-turbo engine and is Bugatti's last W16 engine without electric assistance.
Priced at around $5,232,310 and already sold out, only 99 examples of the W16 Mistral will be produced. Deliveries are set to begin in 2024.