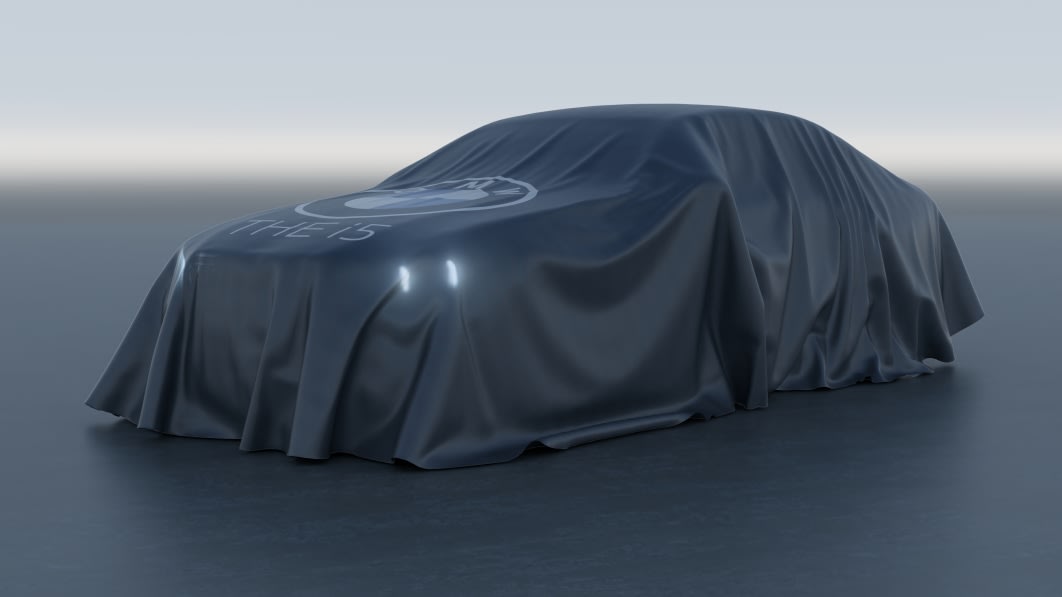 The BMW 5 Series has been a regular in the Munich-based automaker's catalog since 1972. At the 2023 BMW Annual conference, the automaker dropped news of the 5 Series, which includes gasoline-, diesel-, and hybrid- versions, as well as a preview of the fully electric i5 sedan launching this October.
The BMW i5, the brand's first electric 5 series sedan, with production expected to begin soon at the automaker's BMW Group Plant Dingolfing in lower Bavaria. Unfortunately, the only official photo shown is an image of the big sedan under a sheet with 'The i5' text under the BMW logo.
Though no technical information was shared, what we do know is that the next 5 Series may have a beefier front end with similar proportions to the current G30 and a Curved Display already in place in the iX crossover, as well as BMW's new iDrive 8.5 infotainment system.
BMW also announced that a fully electric Performance model from BMW M GmbH will also be included in the new BMW 5 Series line-up.
The i5 sedan is scheduled to launch in October, followed by the i5 touring in 2024, with the goal of an all-electric lineup to continue from there. Watch out as we get more information on the new BMW 5 Series as the release date moves closer.