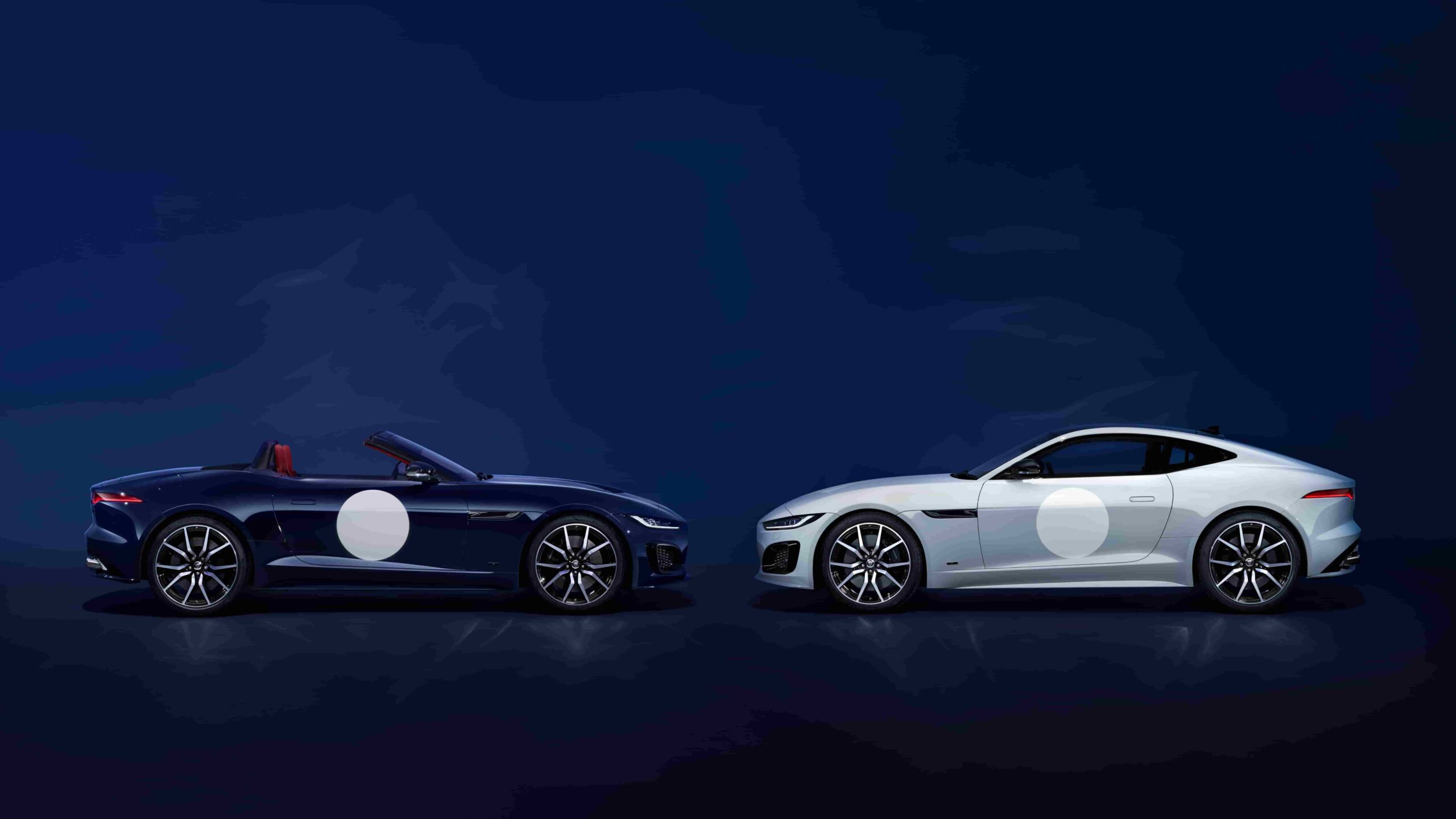 Jaguar F-TYPE ZP Edition | British Icon Set To Close One Sports Car Chapter and Open Another
Jaguar has been in the automotive business since 1922. Jaguar is making a significant leap from its 75-year legacy of producing internal combustion sports cars towards a modern, all-electric luxury brand in a groundbreaking move. To celebrate this transformation, the iconic British automaker is launching the limited-edition F-TYPE ZP Edition, a fitting tribute to its internal combustion sports car lineage.
The F-TYPE ZP Edition is a limited-edition vehicle that pays homage to its E-type predecessors with distinctive exterior features. The F-TYPE ZP Edition offers two stunning paint colors: Oulton Blue and Crystal Grey, evoking the spirit of the E-type Project ZP Collection from Jaguar Classic. These exterior hues have never been seen on an F-TYPE before, making this limited-edition model a collector's dream.
Stepping inside the F-TYPE ZP Edition, the cabin's unique interior details reflect the racing heritage of Jaguar. It features horizontal seat fluting, exclusive F-TYPE ZP Edition branding, Gloss Black accents, and hand-painted racing-style roundels on the doors and grille surrounds. Each F-TYPE ZP Edition proudly displays a 'One of 150' SV Bespoke commissioning plaque, emphasizing its exclusivity and collectible value.
Jaguar's commitment to delivering exceptional performance is evident in the F-TYPE ZP Edition's powertrain. Inspired by the legendary 1960s racing Jaguar E-type, the F-TYPE ZP Edition boasts a powerful 575 HP supercharged V8 engine that delivers 516 lb-ft of torque, an all-wheel drive system equipped with Intelligent Driveline Dynamics (IDD) technology, and the distinctive V8 soundtrack that delivers an auditory experience. Both the Coupé or Convertible body style F-TYPE ZP Edition offer remarkable acceleration, reaching 0-60 mph in as little as 3.5 seconds.
Only 150 F-TYPE ZP Edition models will roll off the production line during the final year of F-TYPE production in 2024. They will take its place as a rare and iconic addition to Jaguar's storied history as the British marque embarks on a new era of luxury and sustainability as an all-electric luxury brand by 2025.
For more information on the Jaguar F-TYPE lineup and to explore the limited-edition F-TYPE ZP Edition model, please visit Jaguar's official website.