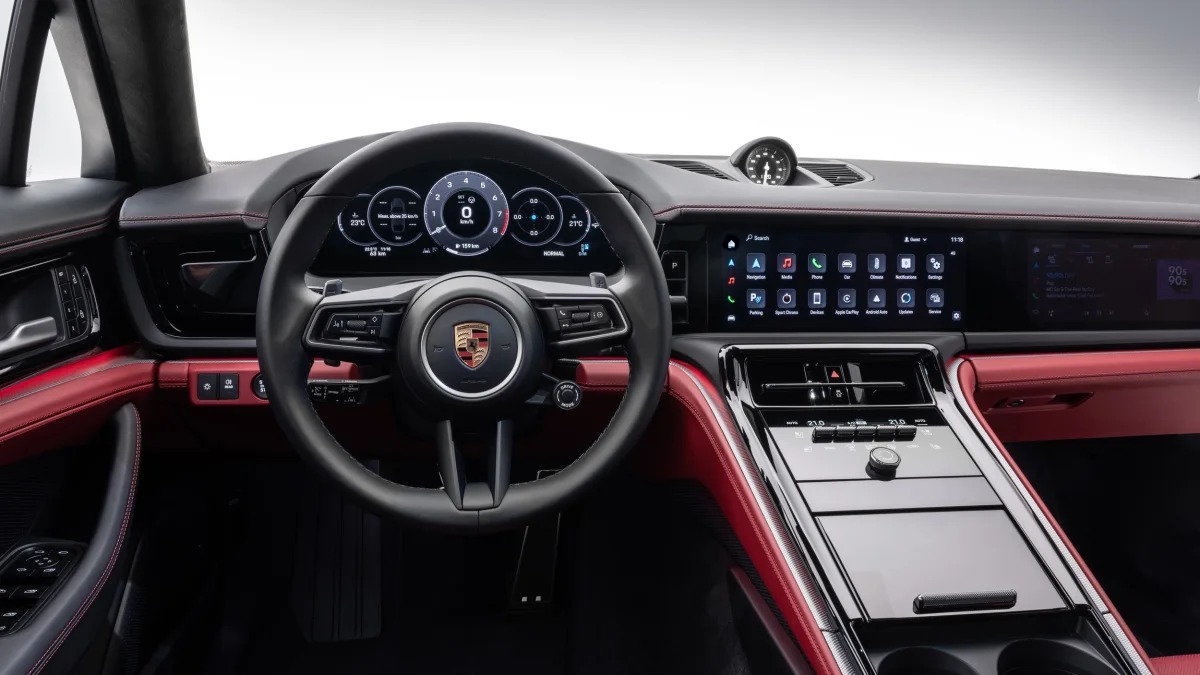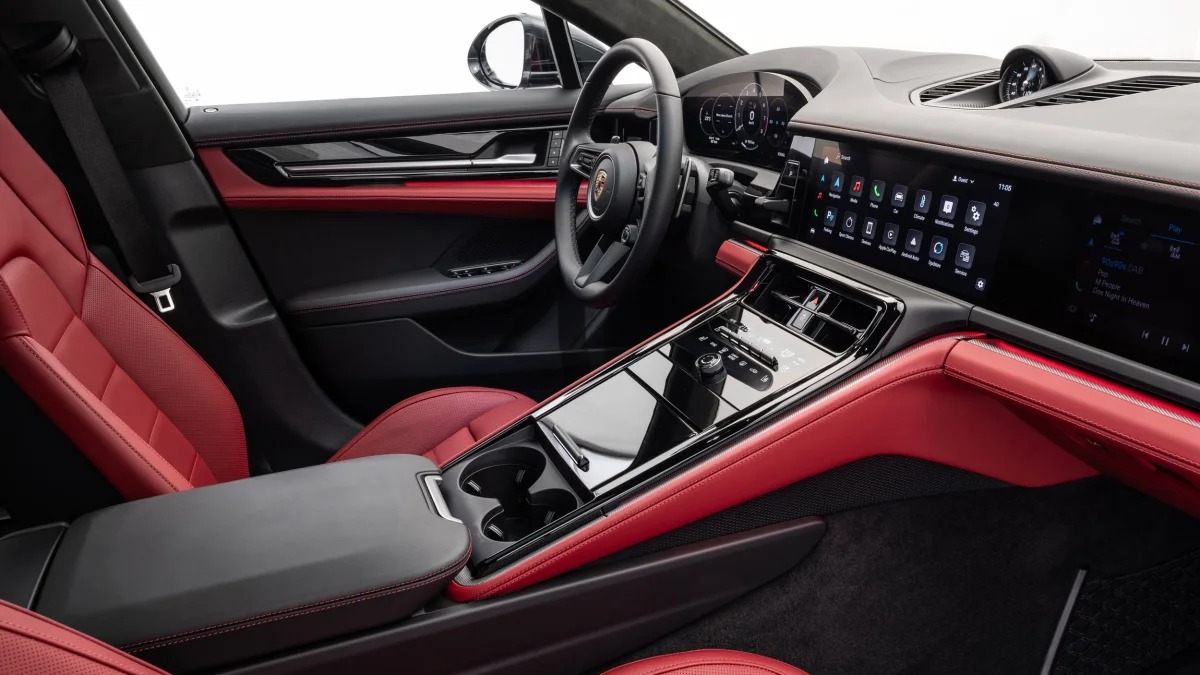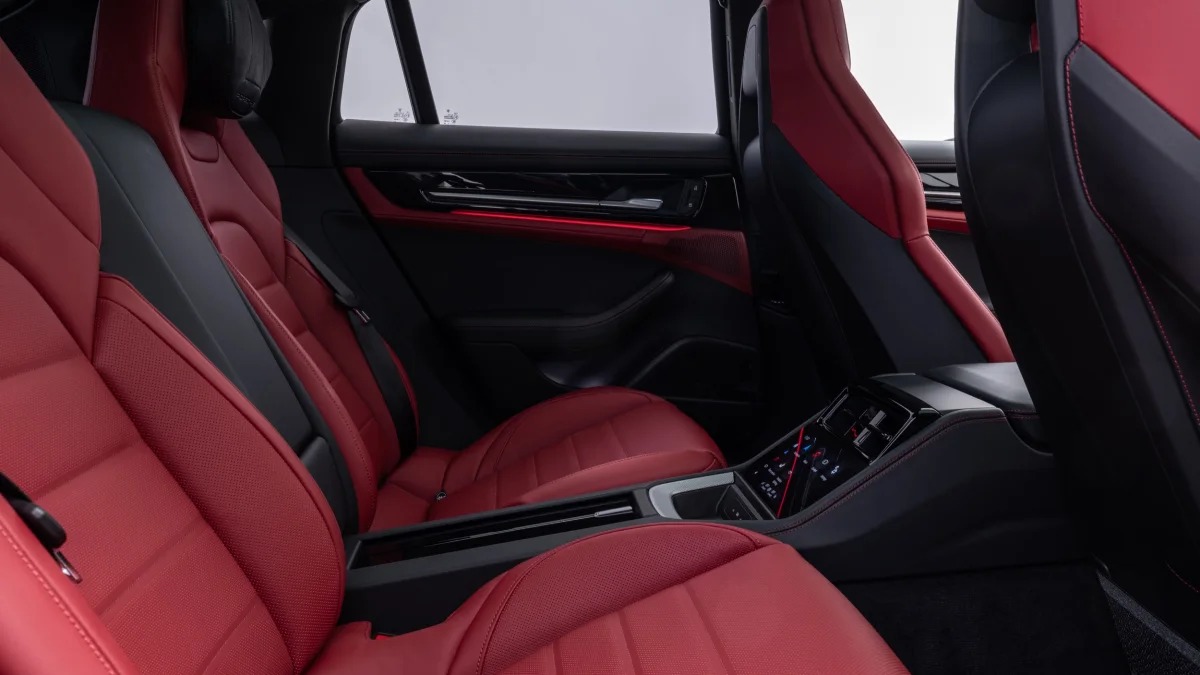 The highly anticipated 2024 Porsche Panamera is set to make a grand debut, and Porsche enthusiasts are in for a treat. With a robust blend of digital innovation and classic sophistication, the all-new Panamera's interior is designed to redefine the driving experience. Offering a comprehensive array of screens and a seamless blend of analog and digital elements, the Panamera's cabin is poised to deliver an unparalleled driving experience.
Porsche's unveiling of the 2024 Panamera's cabin highlights a trio of cutting-edge screens, including a 12.6-inch gauge cluster and a central display, complemented by a front passenger screen. Notably, the gear selector has been cleverly relocated to the dashboard, between the gauge cluster and the central touchscreen, minimizing clutter and emphasizing a more driver-centric design. The rear-seat passengers aren't left behind either. Passengers get their own screen to control climate, music, and seat-comfort settings.
Emphasizing the perfect fusion of digital advancement and tactile convenience, the Panamera presents a host of physical buttons, dials, and switches for those who prefer a more hands-on interaction with their vehicle. This balanced approach extends to the inclusion of a traditional analog clock paired with the latest in digital display technology. The Sport Chrono Package, a hallmark of Porsche's racing pedigree, adds an exhilarating touch, potentially offering a surge of power and performance for those seeking an adrenaline-fueled drive.
Porsche has also elevated the comfort quotient with improved seat foam materials. Additionally, the option of leather-free materials, such as the sporty Race-Tex and the timeless Pepita fabric, marks a significant shift for the Panamera, reflecting Porsche's commitment to sustainability without sacrificing luxury. The sound system upgrades include either the BOSE Surround Sound system or the Burmester 3D High-End Surround Sound System options.
As the world eagerly awaits the grand reveal of the 2024 Porsche Panamera on November 24th, enthusiasts can look forward to a comprehensive breakdown of the saloon's advanced interior and technology suite alongside its latest chassis innovations.
With its strategic balance of digital innovation, tactile convenience, and timeless luxury, the 2024 Porsche Panamera is poised to redefine the essence of a true driving experience, setting new benchmarks for luxury performance vehicles.