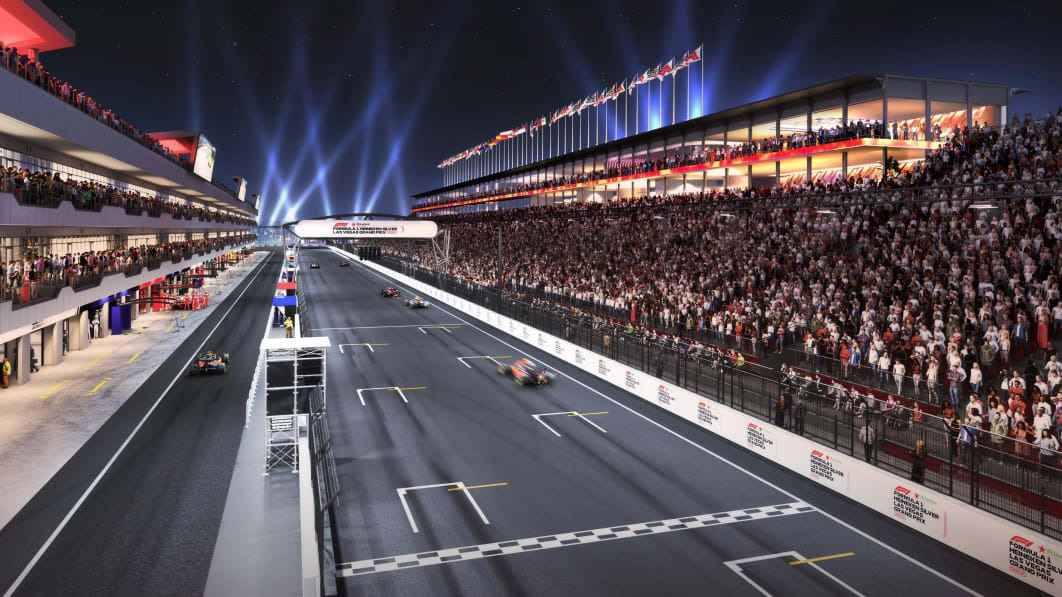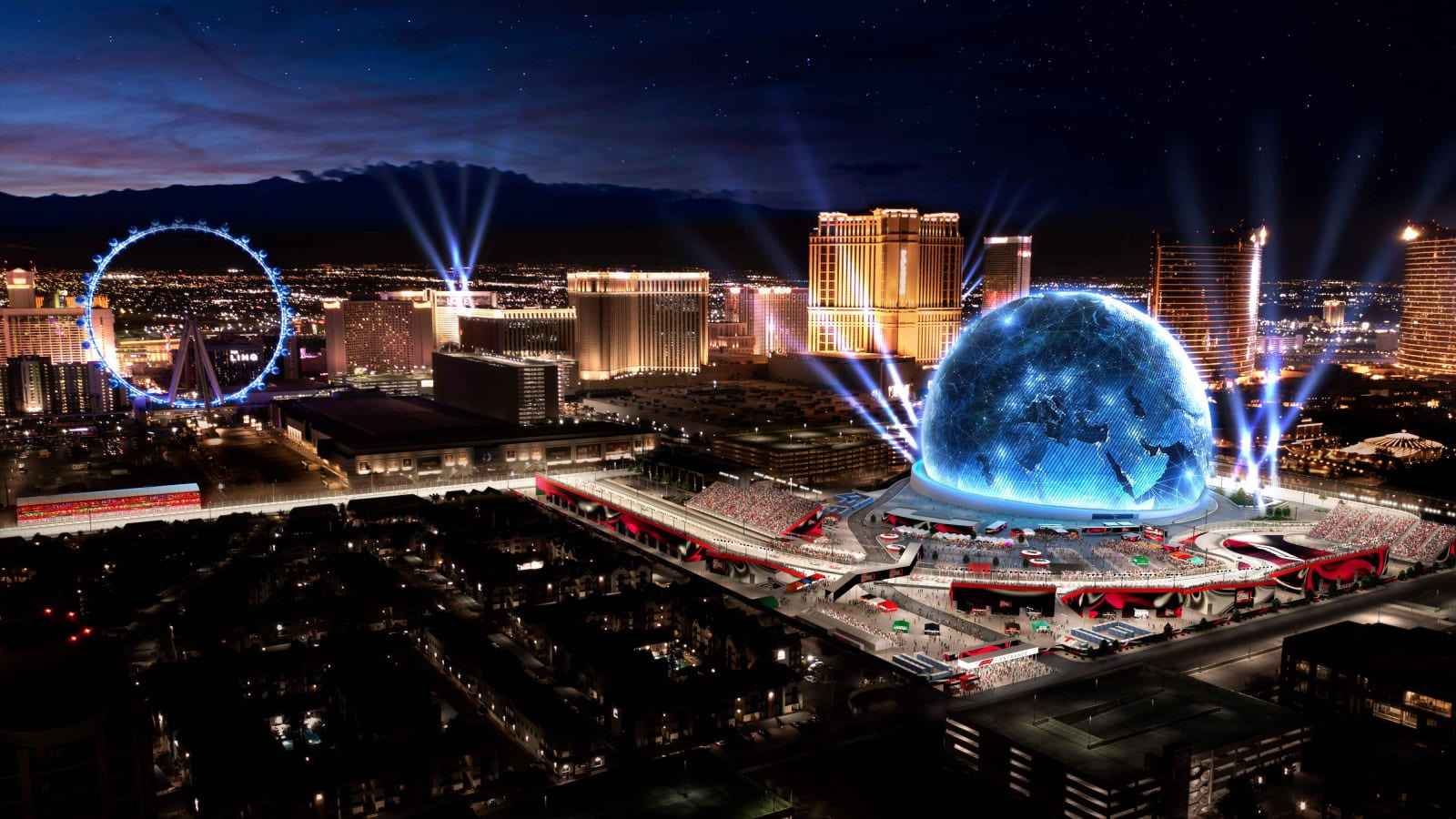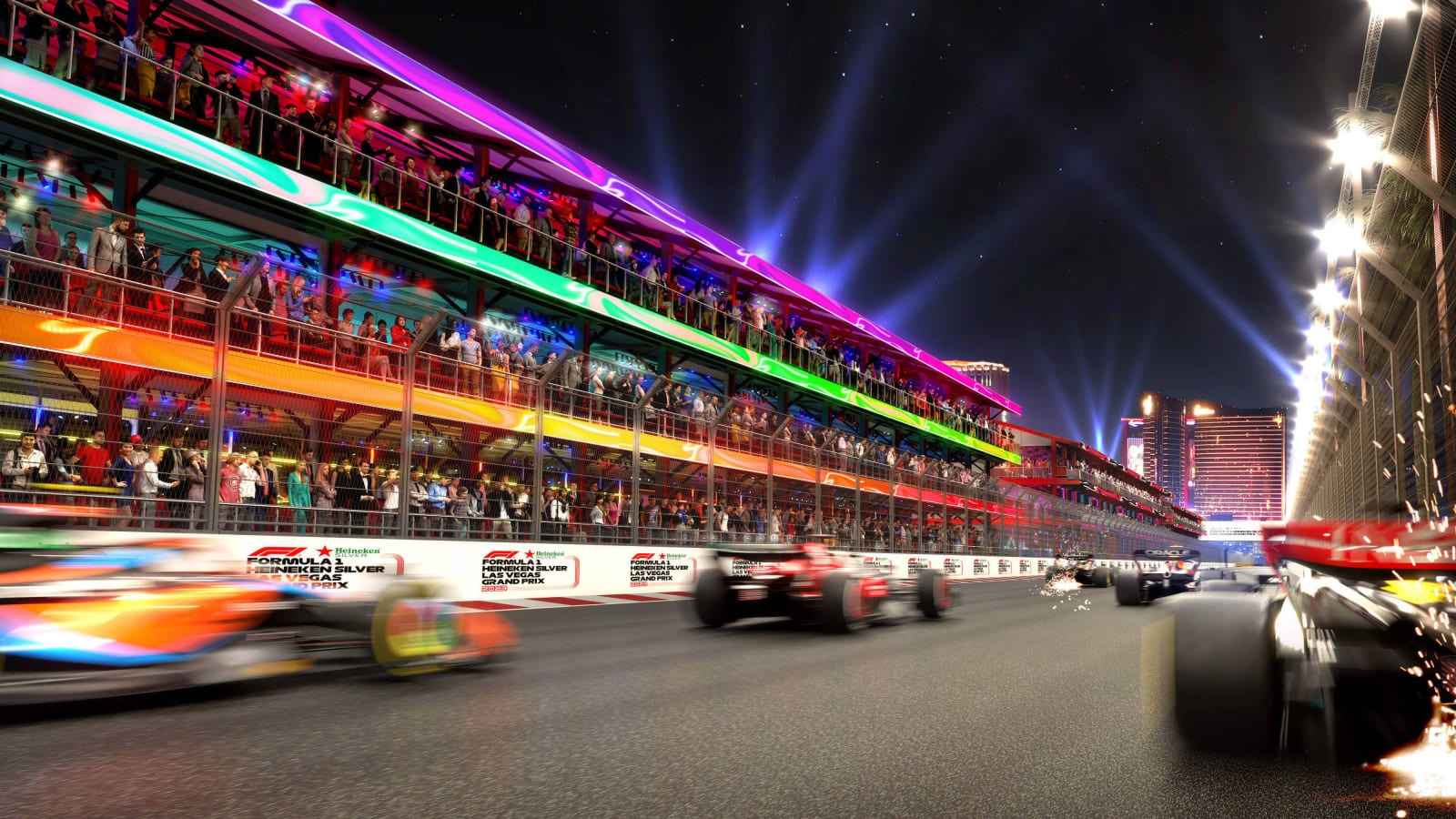 The Formula 1 Las Vegas Grand Prix organizers just released artistic renders of the strip being prepared for the penultimate race in the series. As with all Vegas events, lights and spectacle are recurring themes.
The images show the Koval Hospitality, Paddock Zone, the East Harmon Zone, and the MSG Sphere Zone as they're projected to look on race day. All the zones, except for the Paddock Zone, are available for ticket purchases, with sales beginning March 20 for donors to the Las Vegas Grand Prix Foundation.
The East Harmon Zone sits directly opposite the Paddock Zone on the front stretch. Three-day tickets for the zone cost $2,500. The MSG Sphere Zone lit up in blue, has a great view of several corners, tickets for both grandstand tickets cost $2,000, while the SRO general admission tickets come in at $500. The Koval Hospitality zone is along a straight section of the track and will feature live entertainment, cocktails, prime track views, and other perks. The Koval Hospitality zone ticket price is pegged at $8,000 for the three-day event.
The Las Vegas GP will be held on November 16th to 18th, 2023. For ticket reservations and more information check out the Formula 1 Las Vegas website.