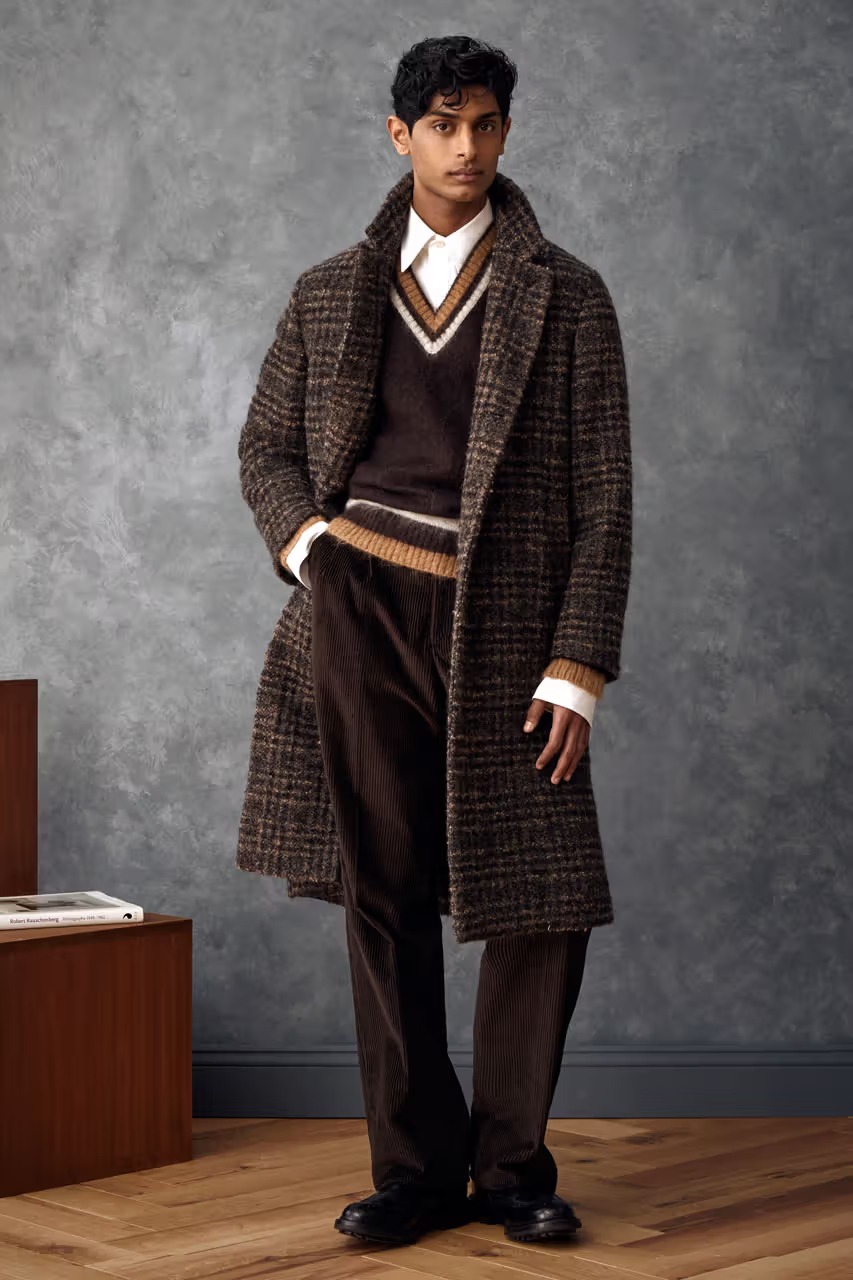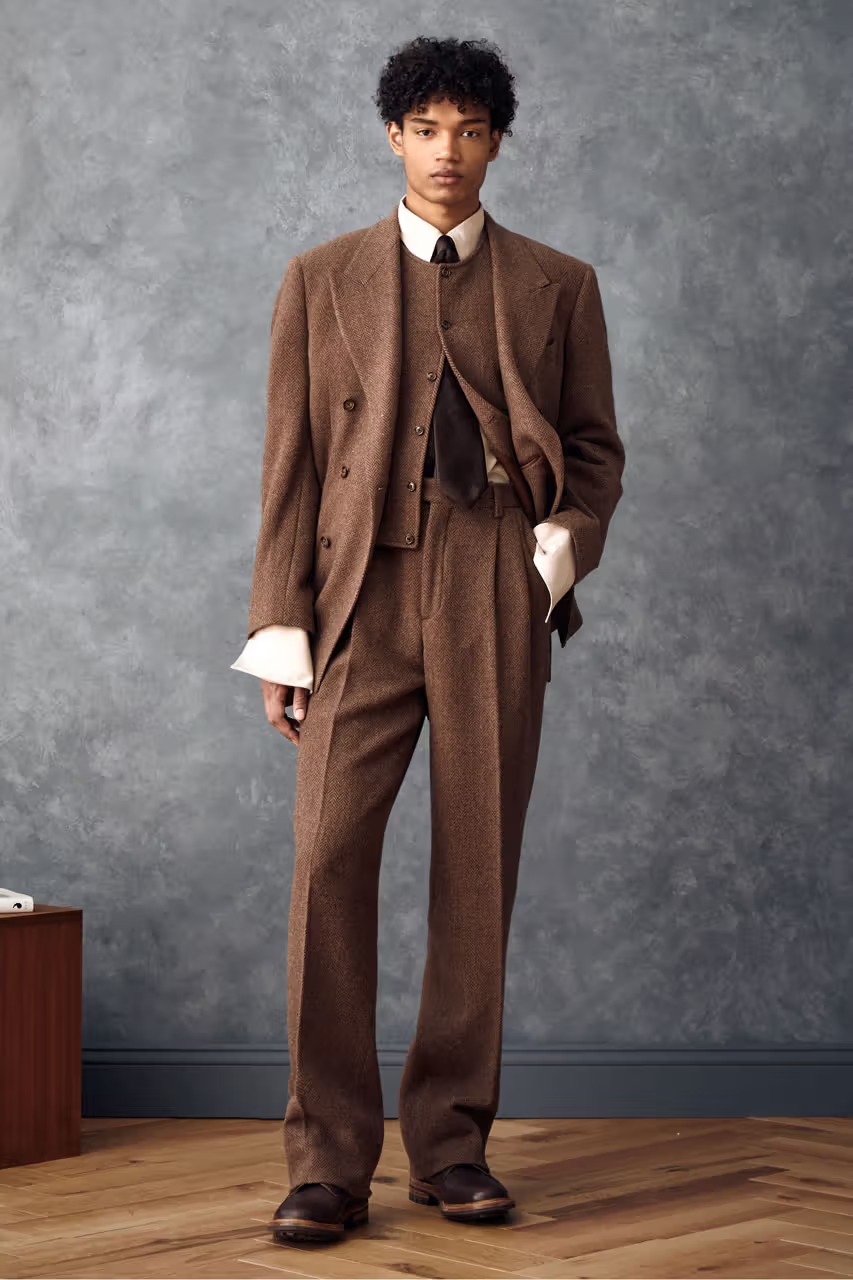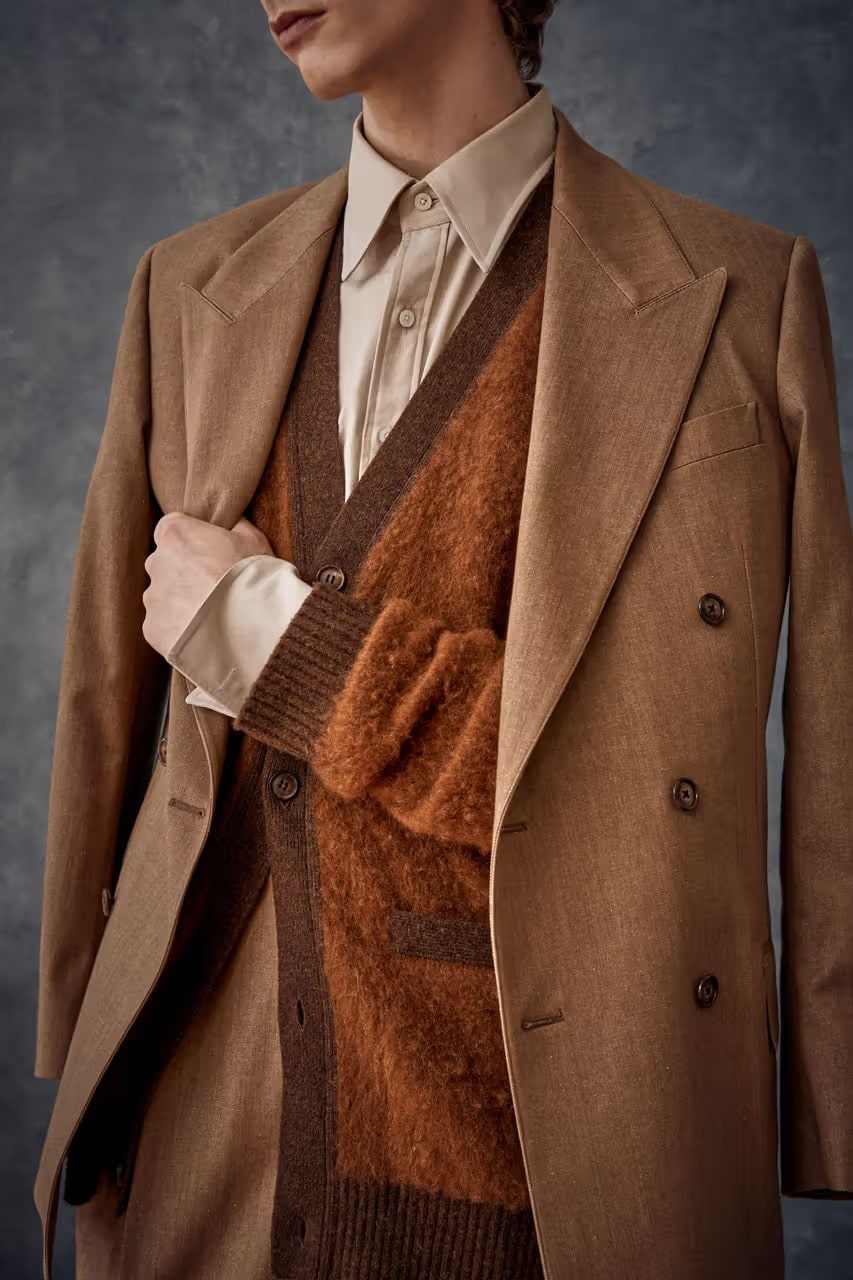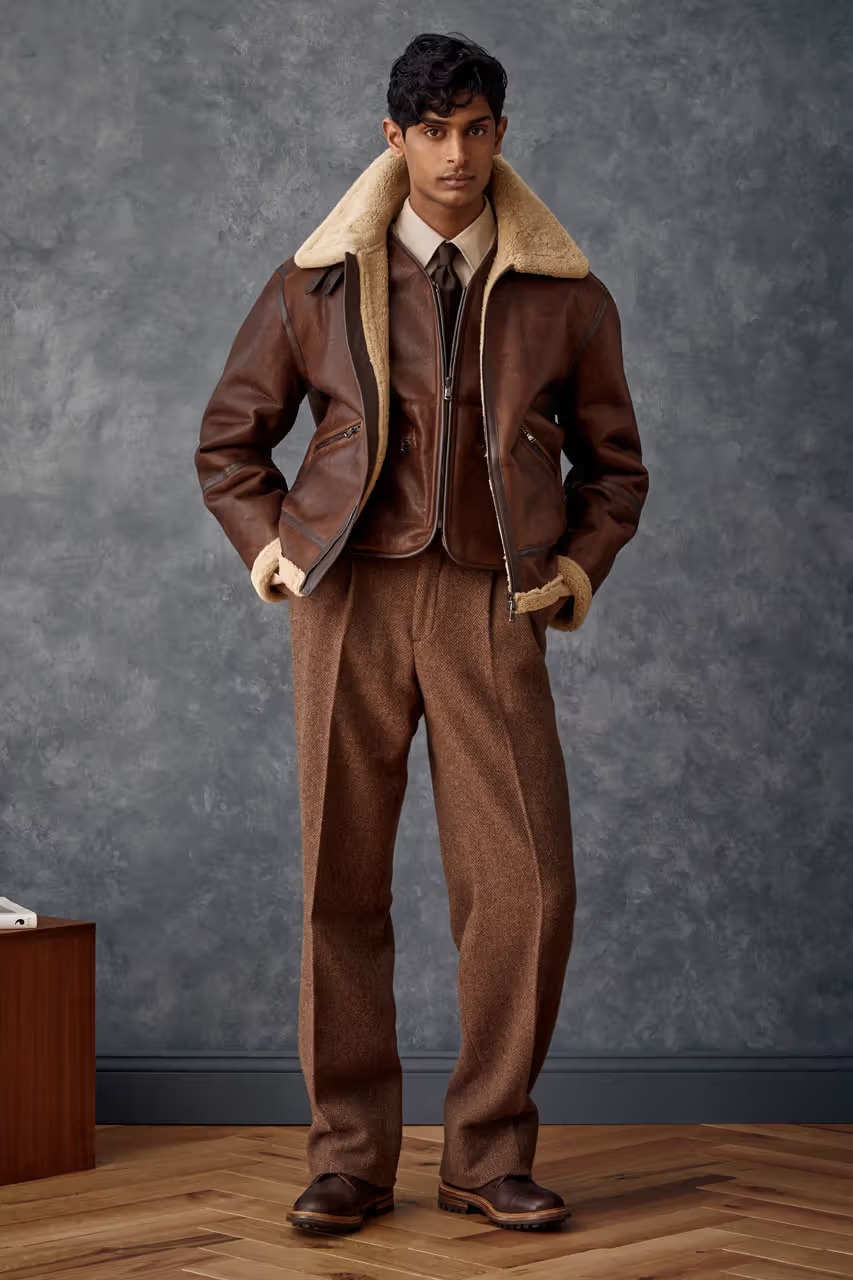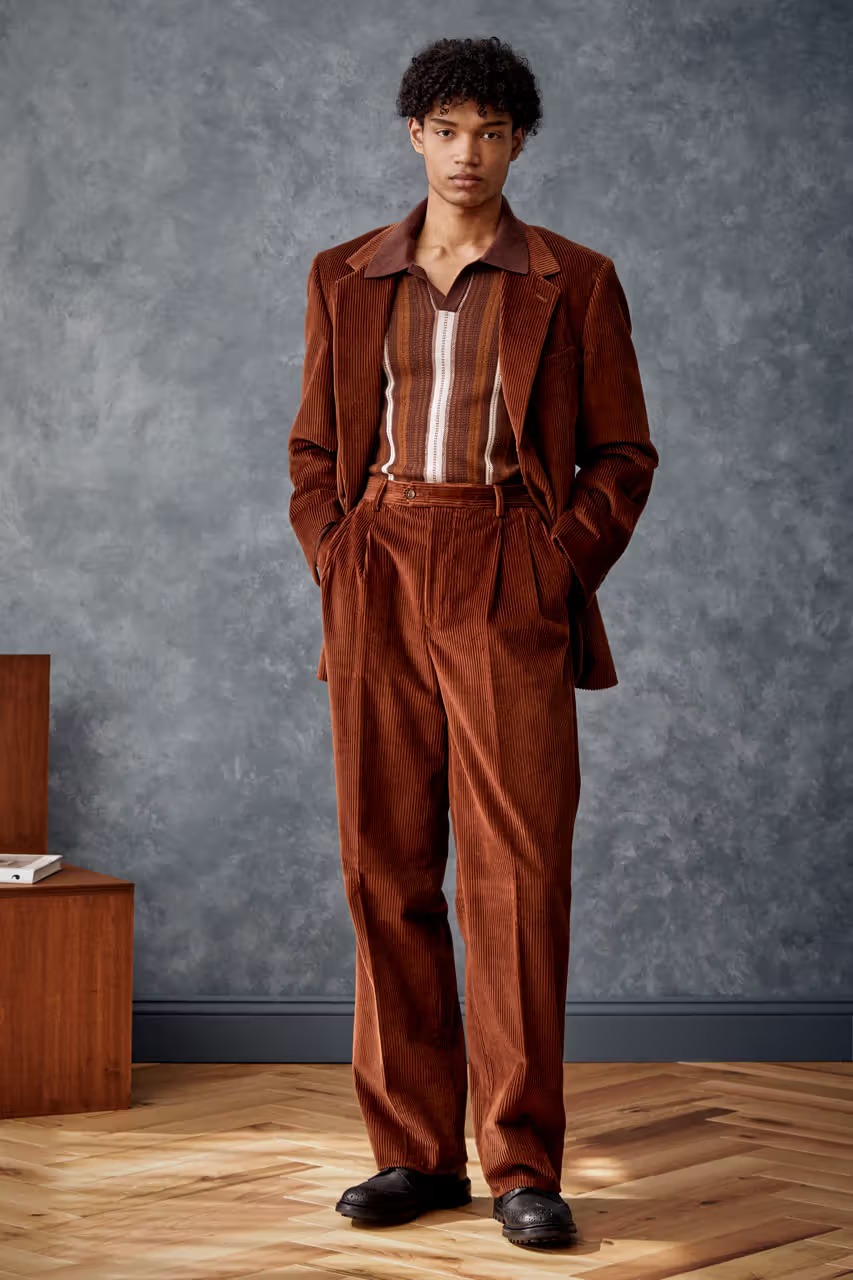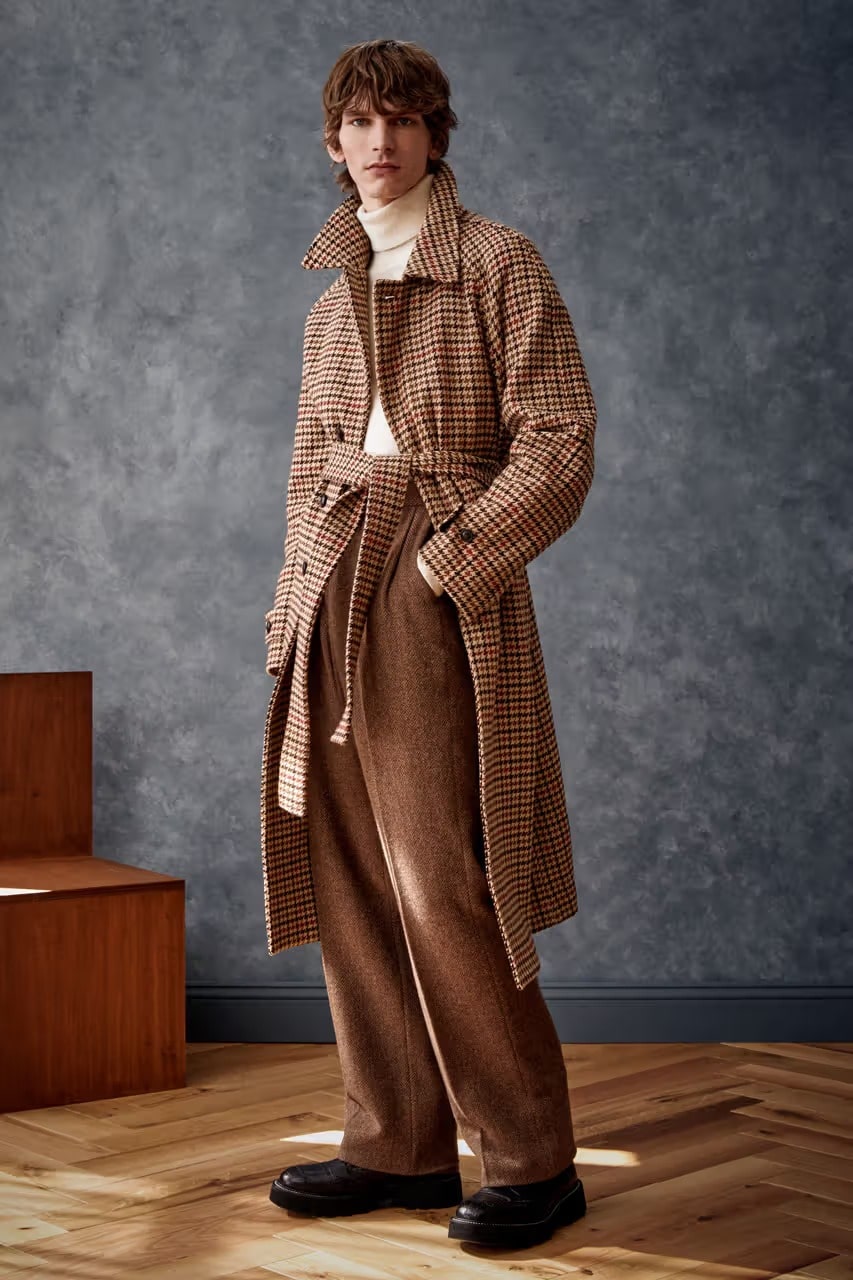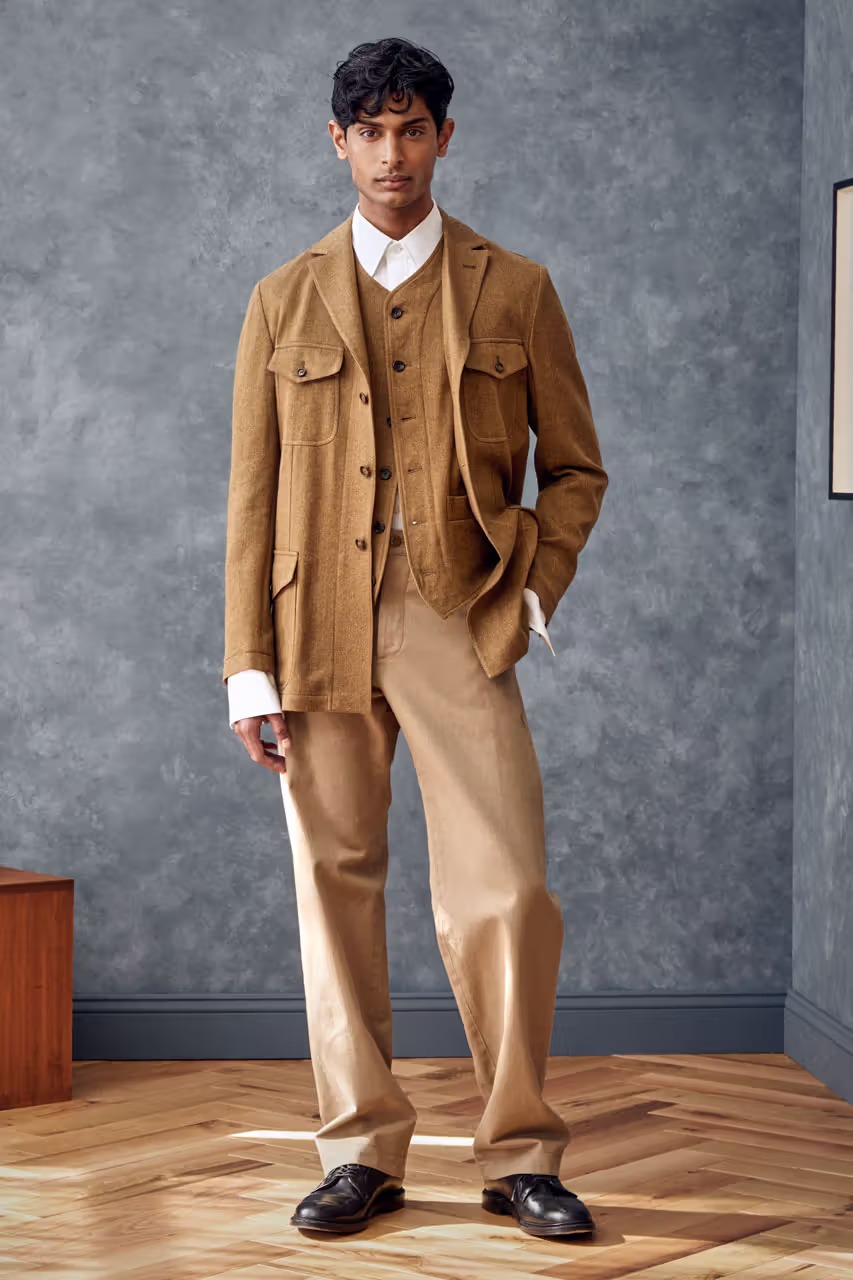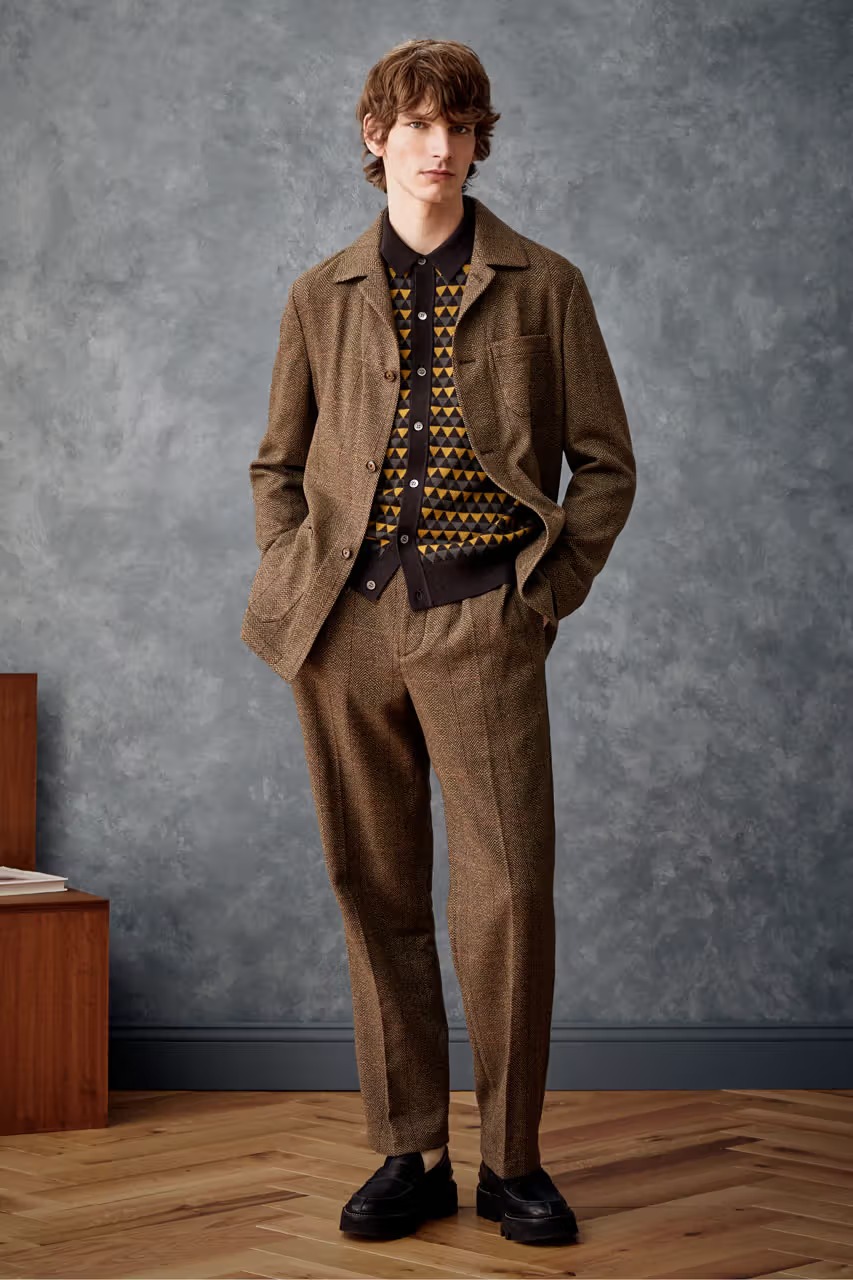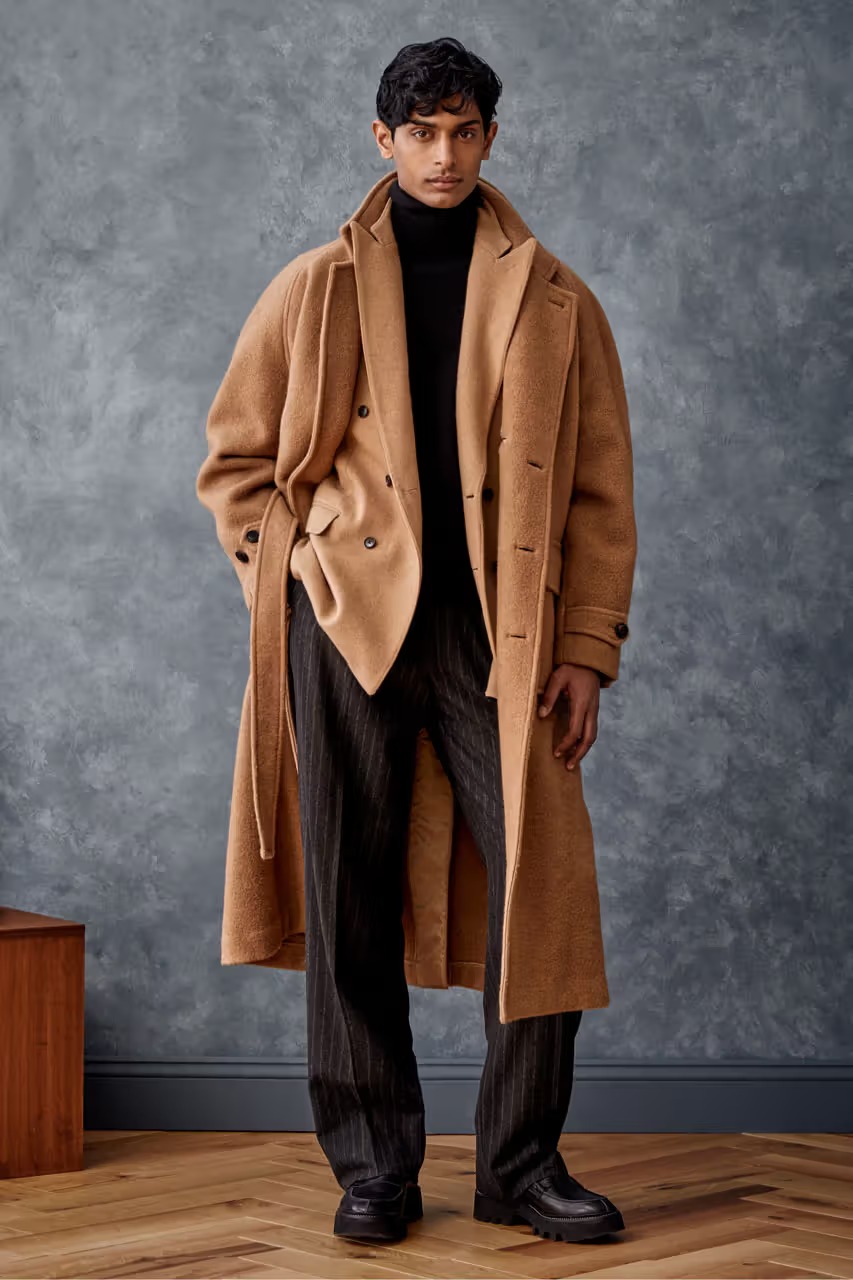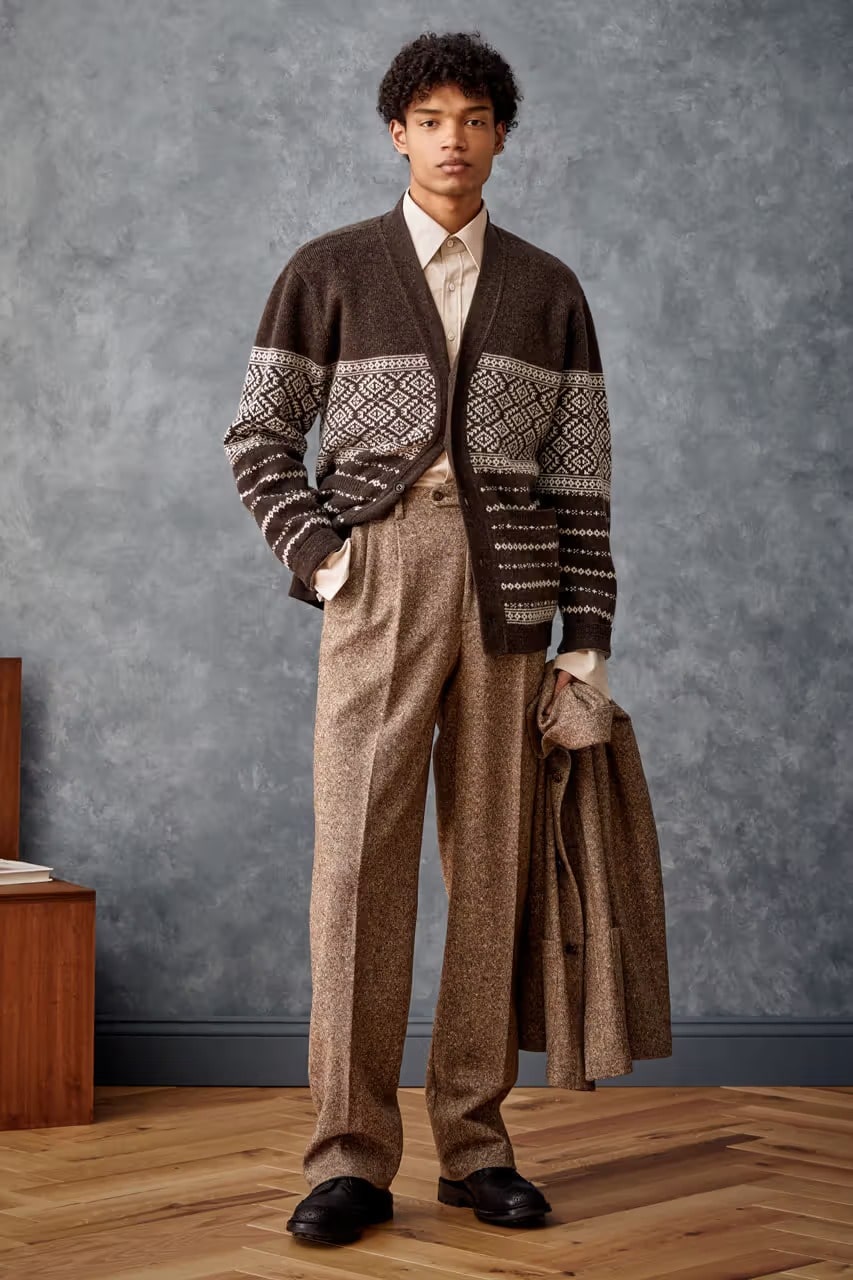 Todd Snyder's Fall/Winter 2023 menswear collection has a 50's vibe going on with the designer digging into his tailoring roots. The American Classics Collection, as the collection is named, brings a more elegant, sartorial construction combined with modern relaxed silhouettes.
The collection is defined by roomier cuts in warm and cozy materials, like corduroy, cashmere, flannel, tweed, velvet, and wool. Colors in the collection are deep and earthy, with dark browns and greens, with pops of sky blue here and there. Sartorial pieces, jackets, coats, and sweaters are prominent, with layering playing an important role in the collection's overall looks.
The Todd Snyder FW23 American Classics Collection features collarless buttoned tops, cardigans, sweater vests, knitted polos, button-down shirts, overcoats, bombers, vests, tailored pants, and oversized three-piece suits. Highlight pieces include a shearling-lined aviator jacket ensemble, an Officer's Coat in Prince of Wales Check, a Chore Coat in Loden Green Velvet, an Oversized Double-Breasted Suit, a Bomber jacket, and the Hollywood Trousers.Browse through the Todd Snyder Todd Snyder FW23 American Classics Collection here. For more information on the collection, please visit the Todd Snyder website.