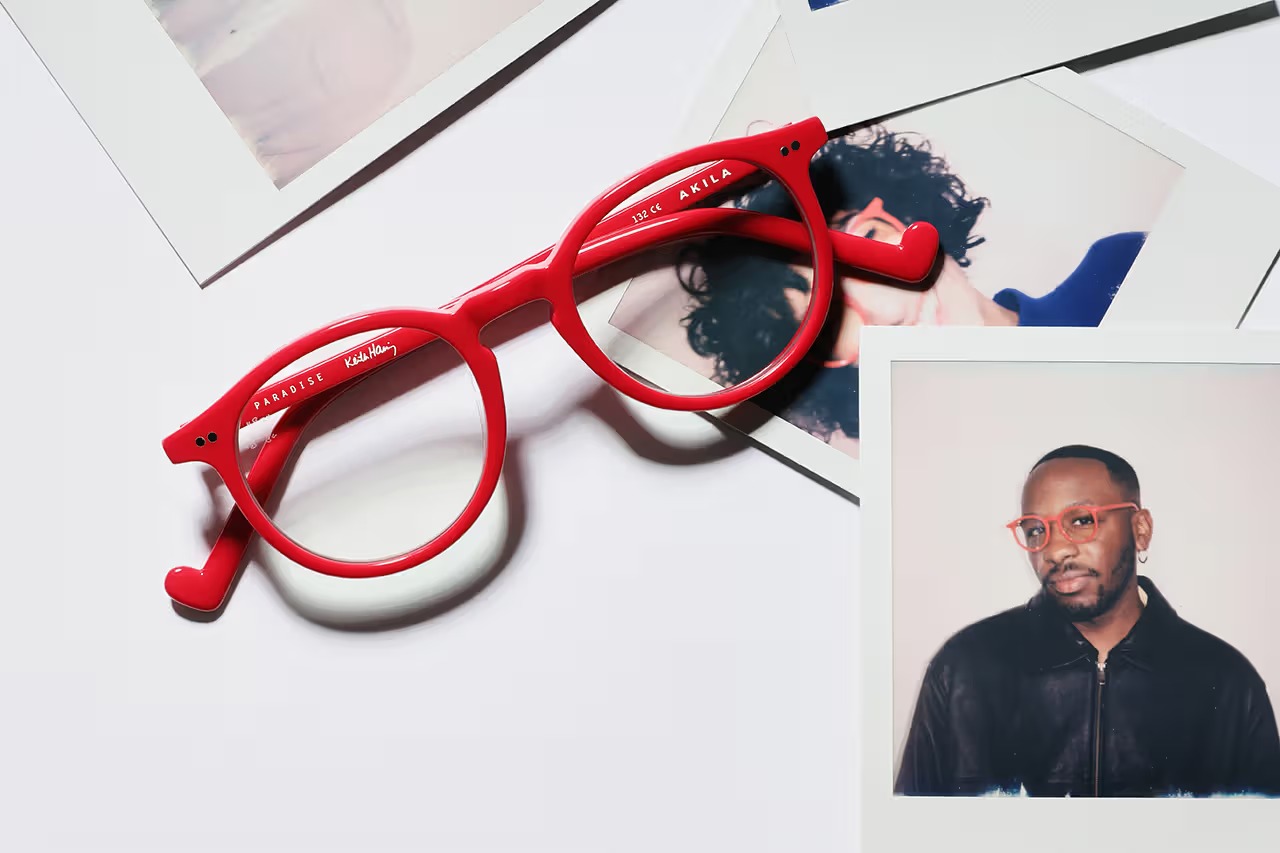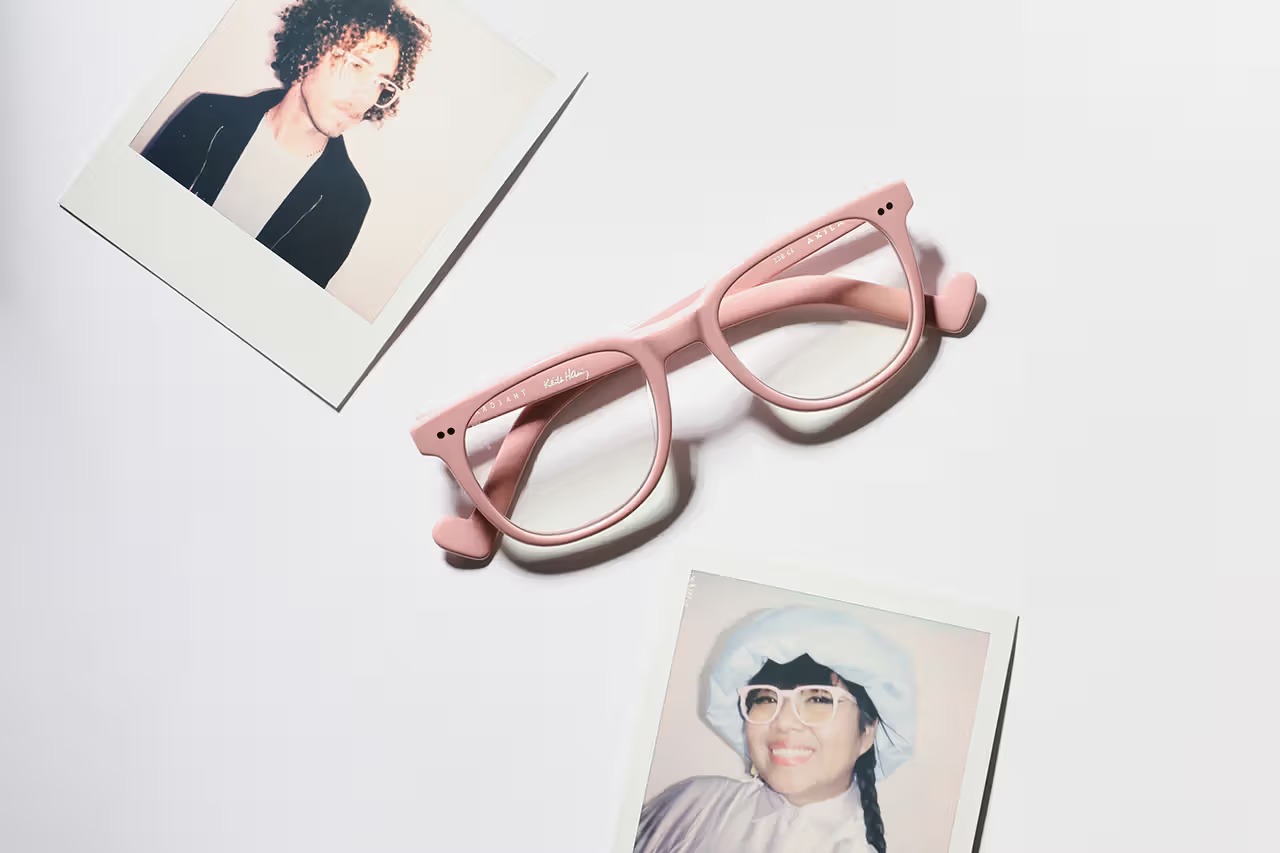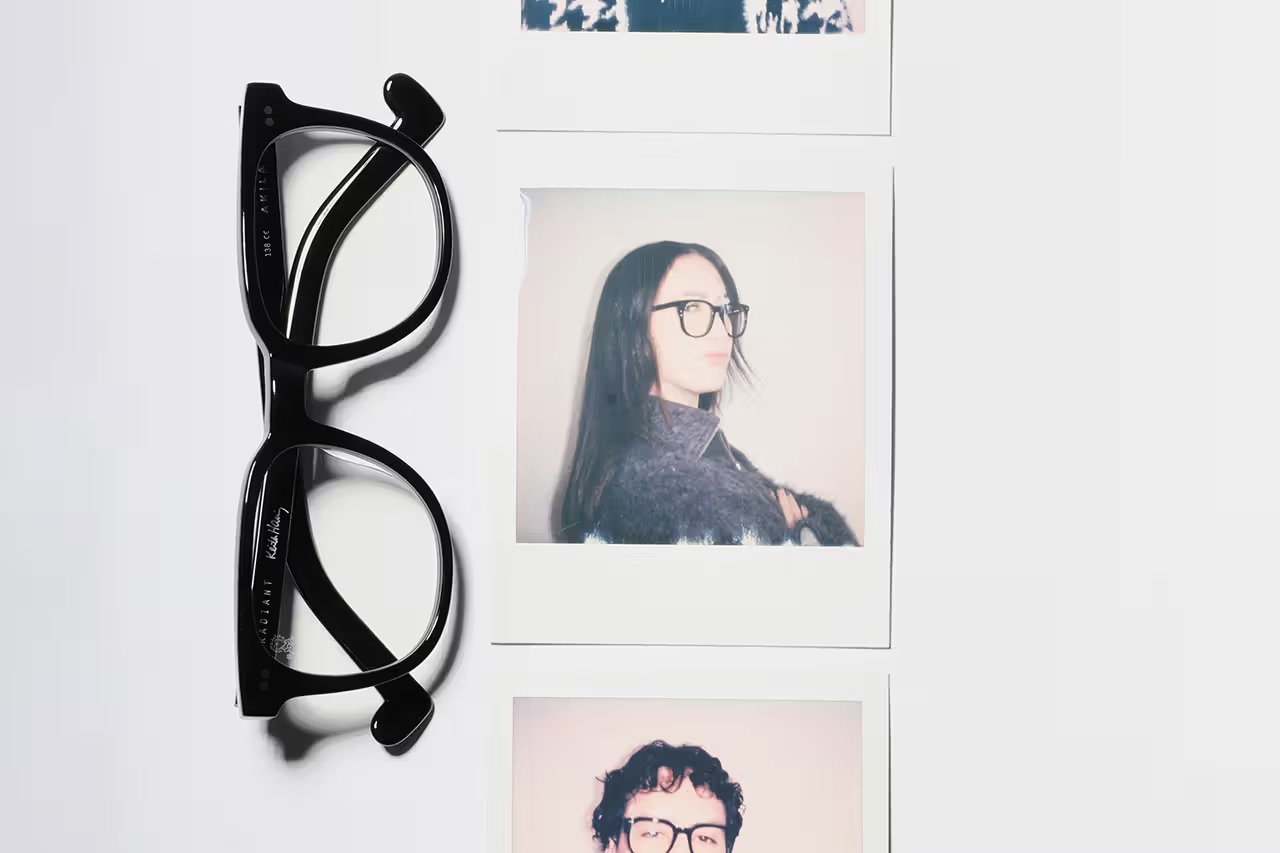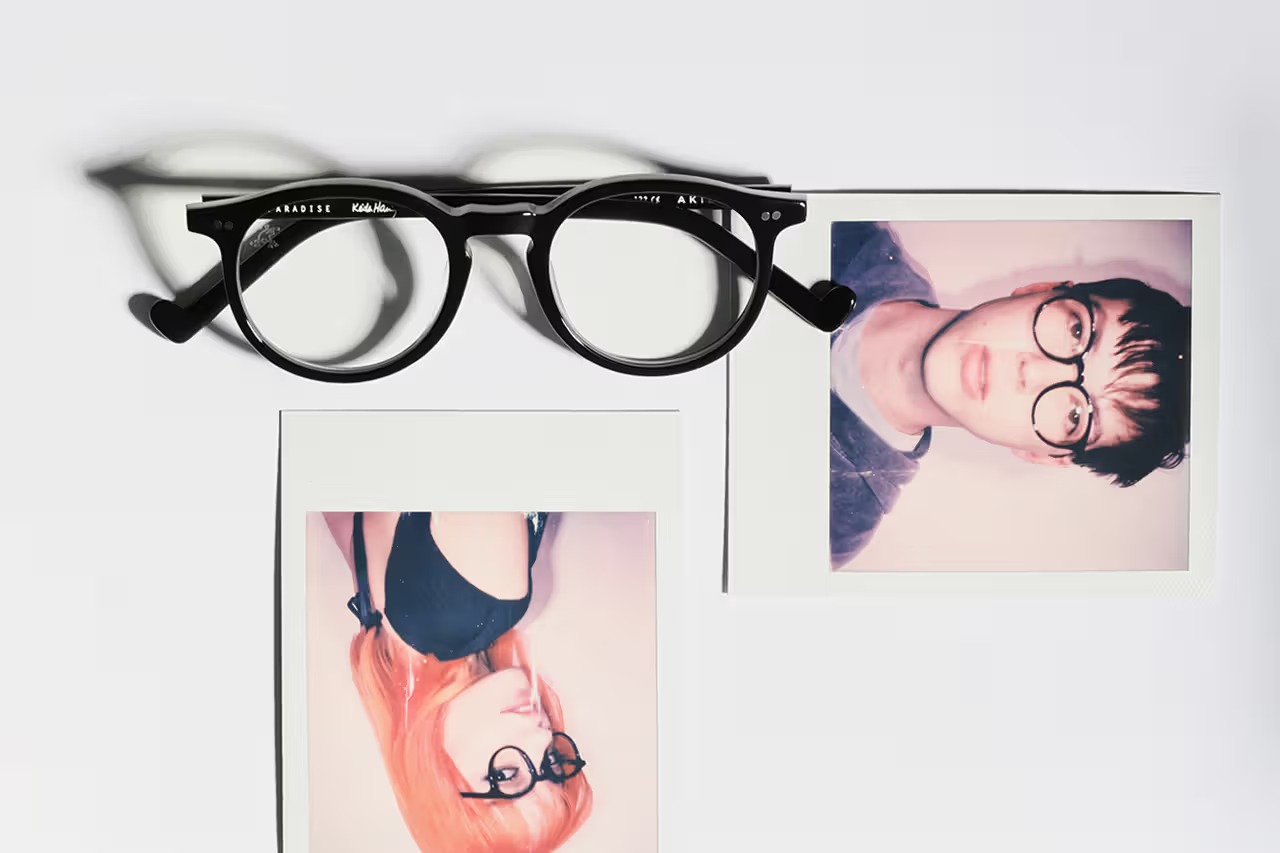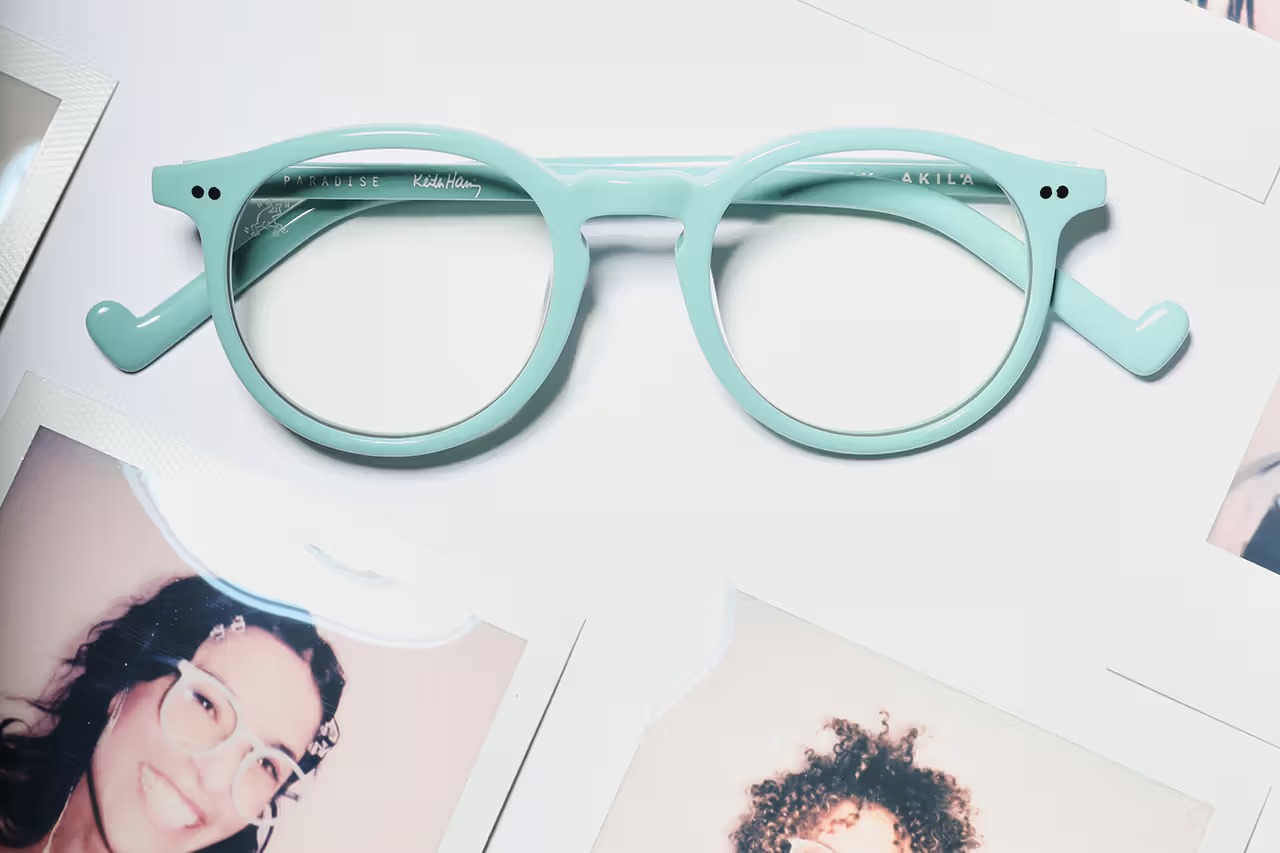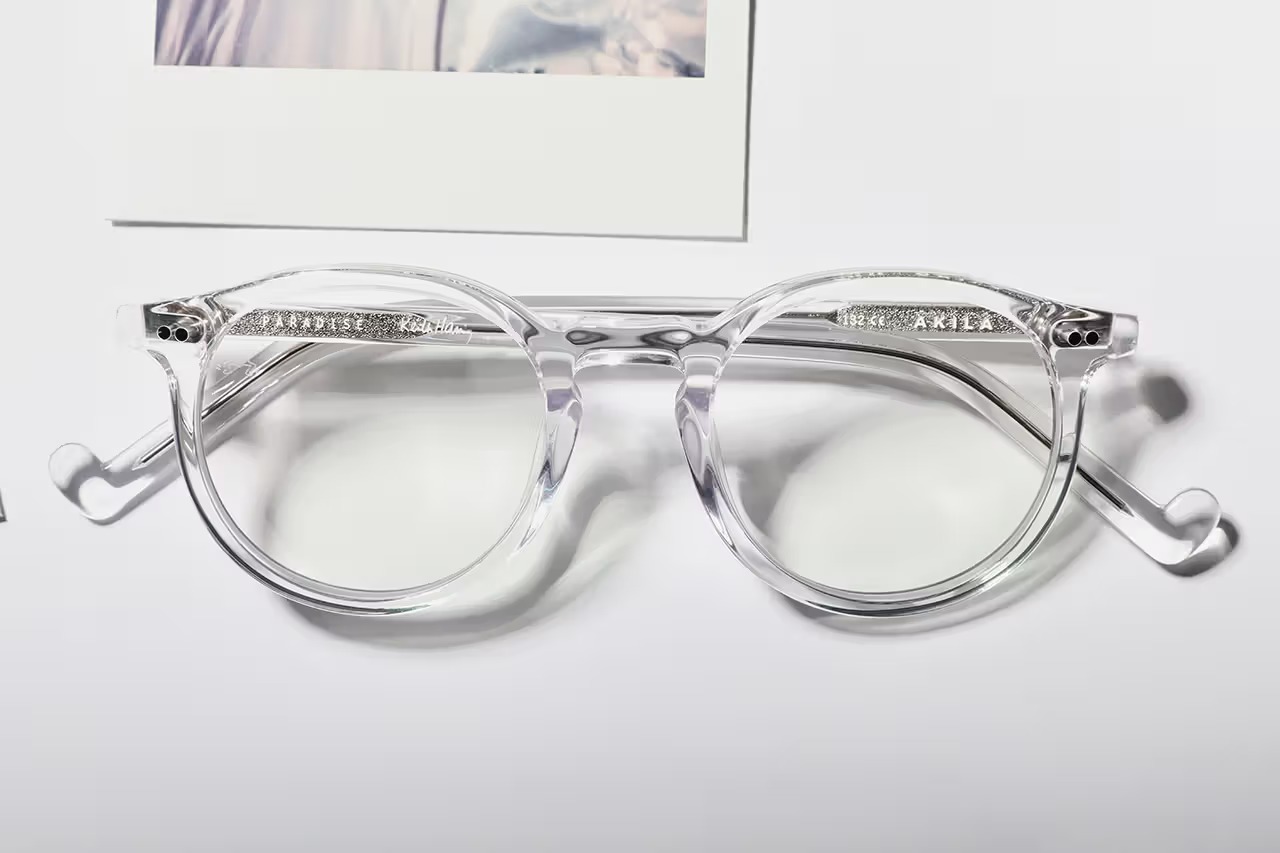 AKILA, known for its handmade, limited-run eyewear, is no stranger to collaborative projects. This time, the Los Angeles-based eyewear brand worked with Artestar to honor the legacy of Keith Haring, an American artist whose pop art grew from the 80s New York City graffiti subculture.
To honor Haring's career and his iconic line work, AKILA LA created the 'Paradise' and 'Radiant' special eyewear collection that features temples and temple tips that mimic Haring's own quirky drawings of arms and hands, discreet logo on the lenses, lenses, all in a pop-era color palette.
The 'Paradise' has rounded frames and comes in black, brown, red, clear, teal, and purple, while the 'Radiant' frame comes in blue, green, orange, black, and clear. All the frames come with blue light-blocking clear lenses and can be swapped out with prescription lenses.
Each frame comes in at $156, with additional costs for prescription lenses and other add-on options. The AKILA x Artestar Keith Haring collection is available now through AKILA's online store and select retailers.