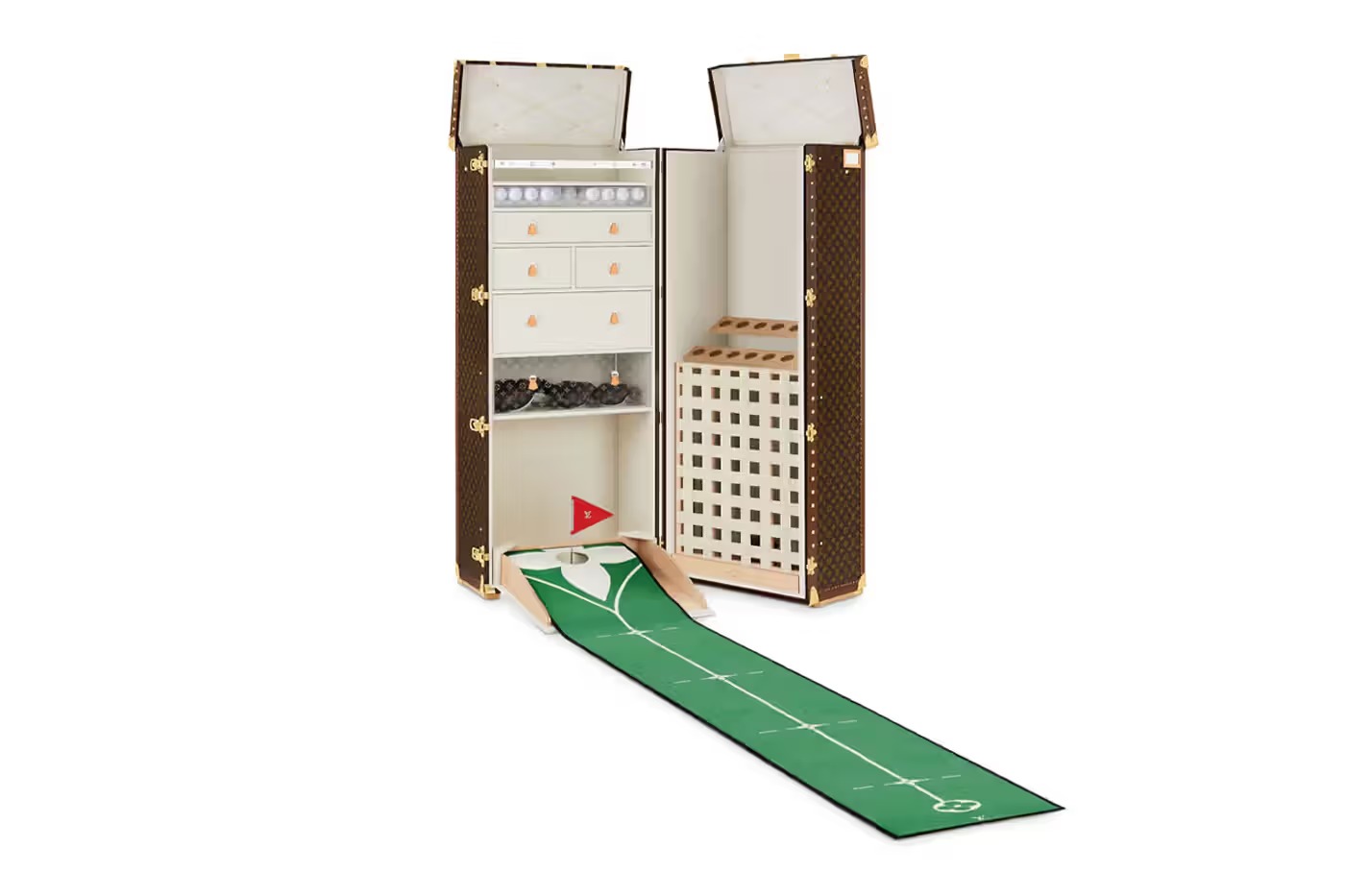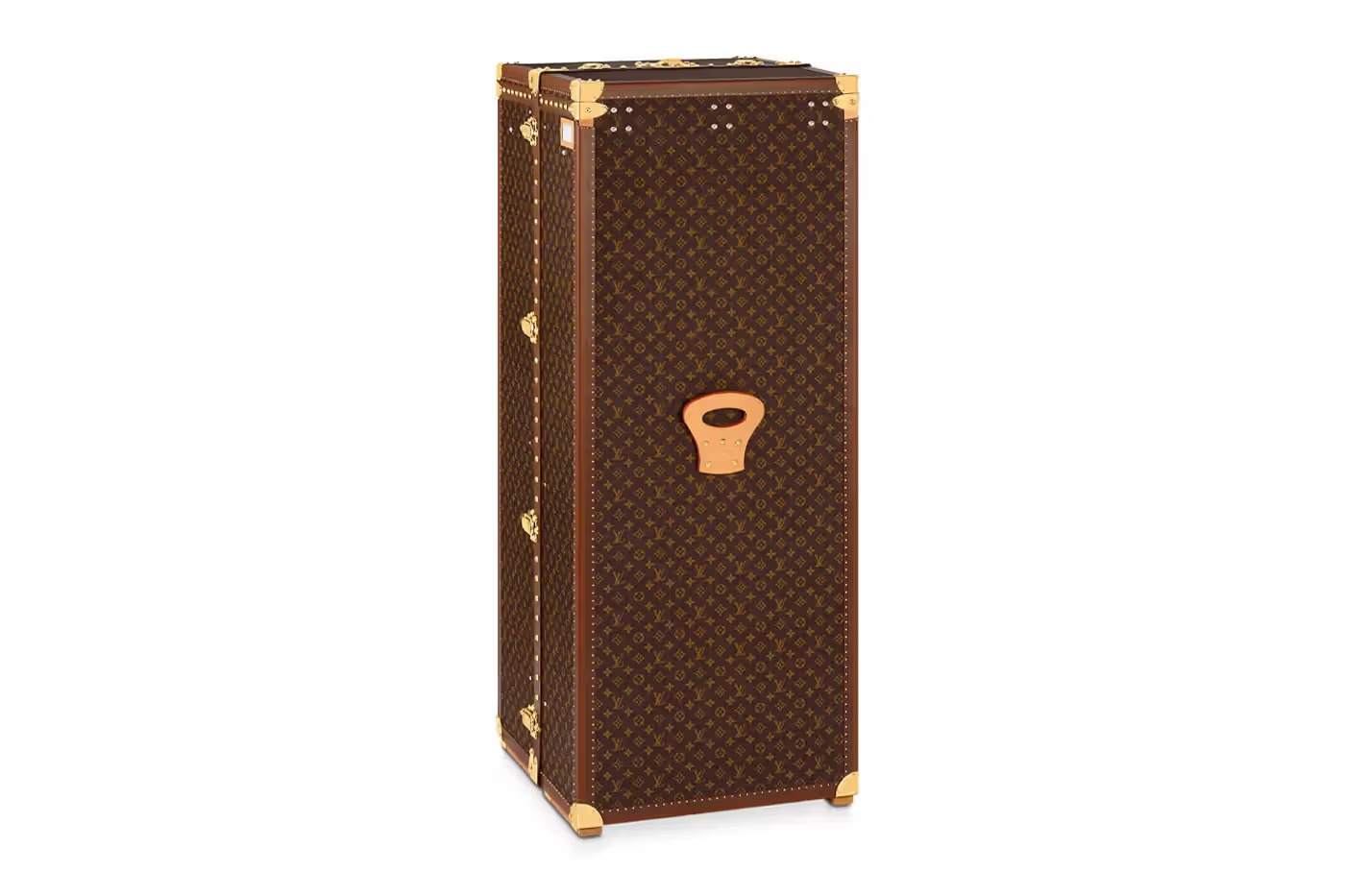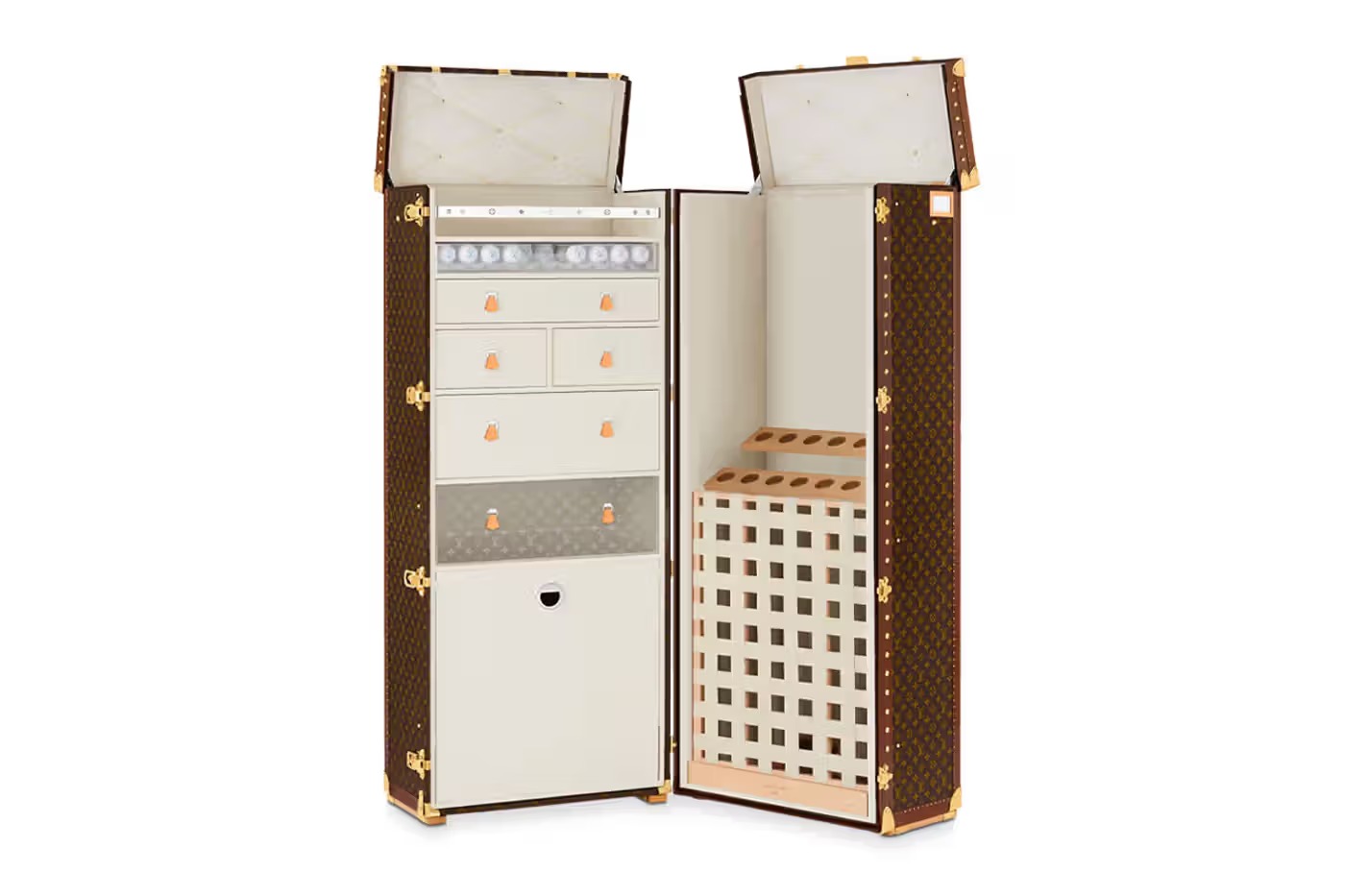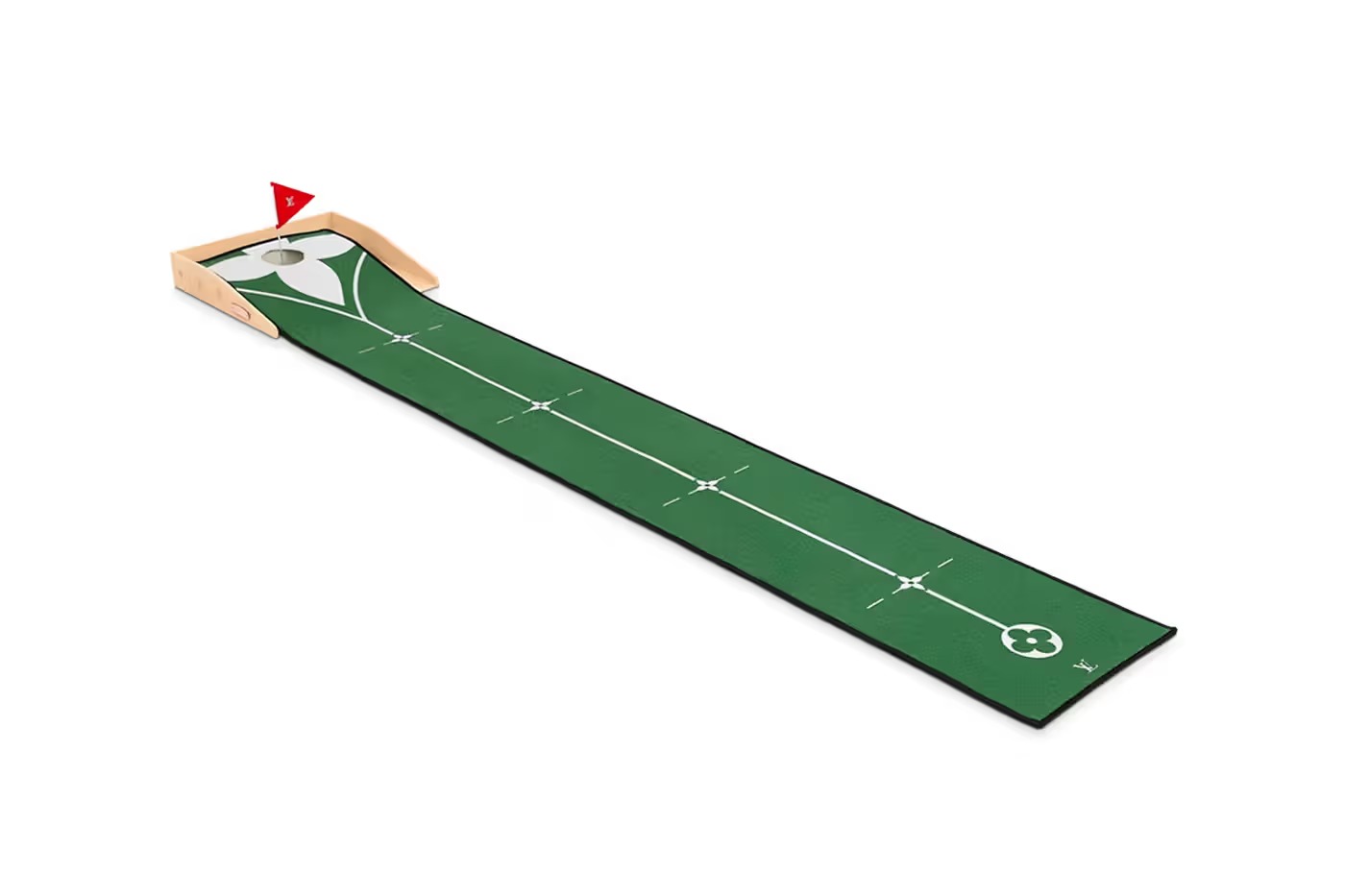 Louis Vuitton releases Malle Golf, created for professional players and lovers. The classic Vuitton wardrobe trunk-inspired case is part of Louis Vuitton's 'Art and Living Collection' and can hold 18 golf balls and 14 golf clubs.
The Malle Golf measures 22.5 x 57 x 22.5 inches, and features a Perspex monogram drawer with dedicated compartments to store golf balls, versatile compartments, a dedicated space to store 14 golf clubs, a removable roll-out putting mat, pull-out tray for golf balls, three microfiber bays, a red monogrammed flag, and a double handle construction.
In addition, the French luxury brand also has a range of monogrammed golf accessories that can be purchased separately, including towels, golf balls, Andrews golf kits with 3 balls and 4 tees each, and club covers.
The Louis Vuitton Malle Golf goes for around $129,000. For buyers who want to go a step further, the Malle Golf can be customized through the My Creation service, Louis Vuitton's special-order division.