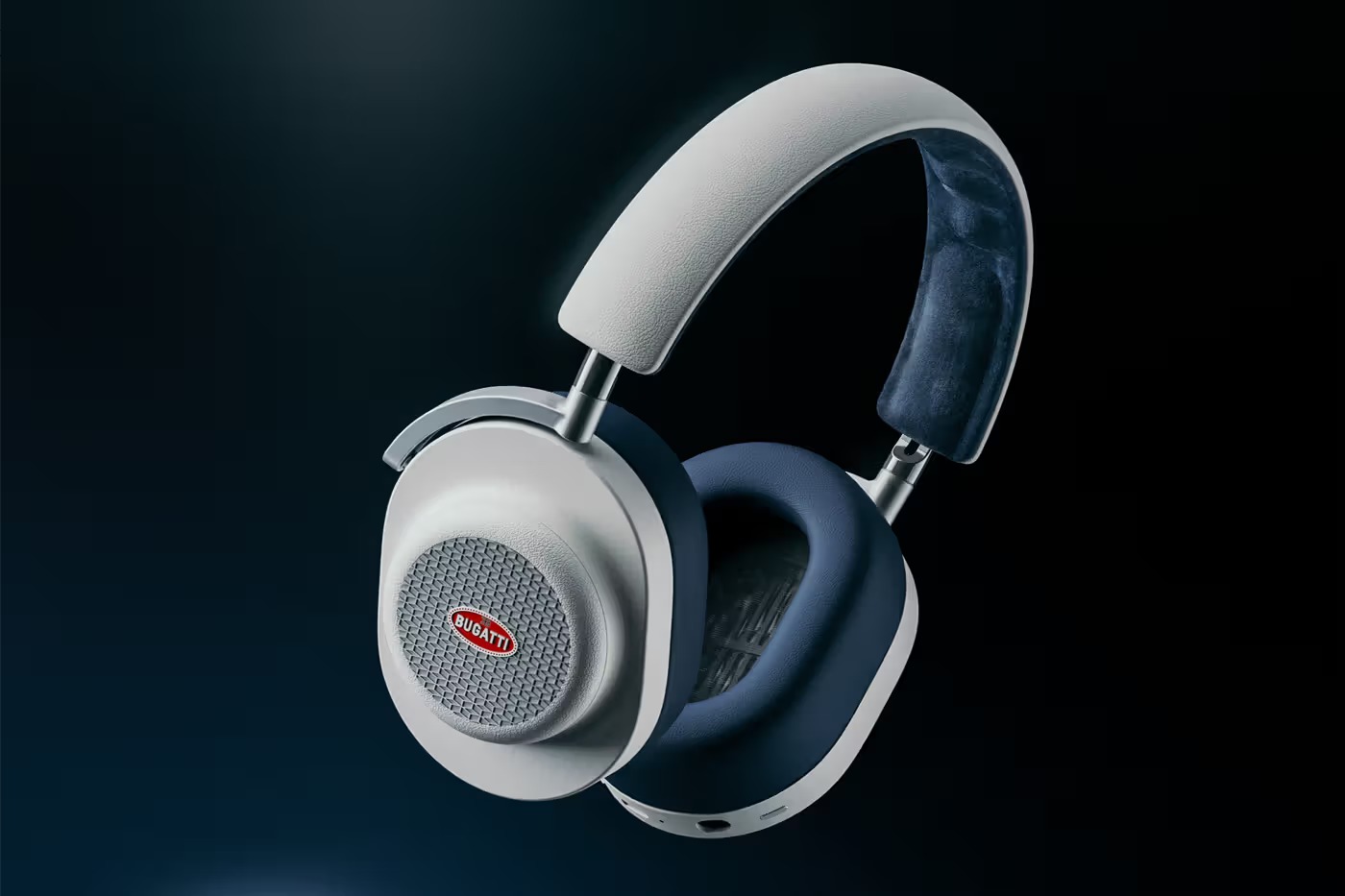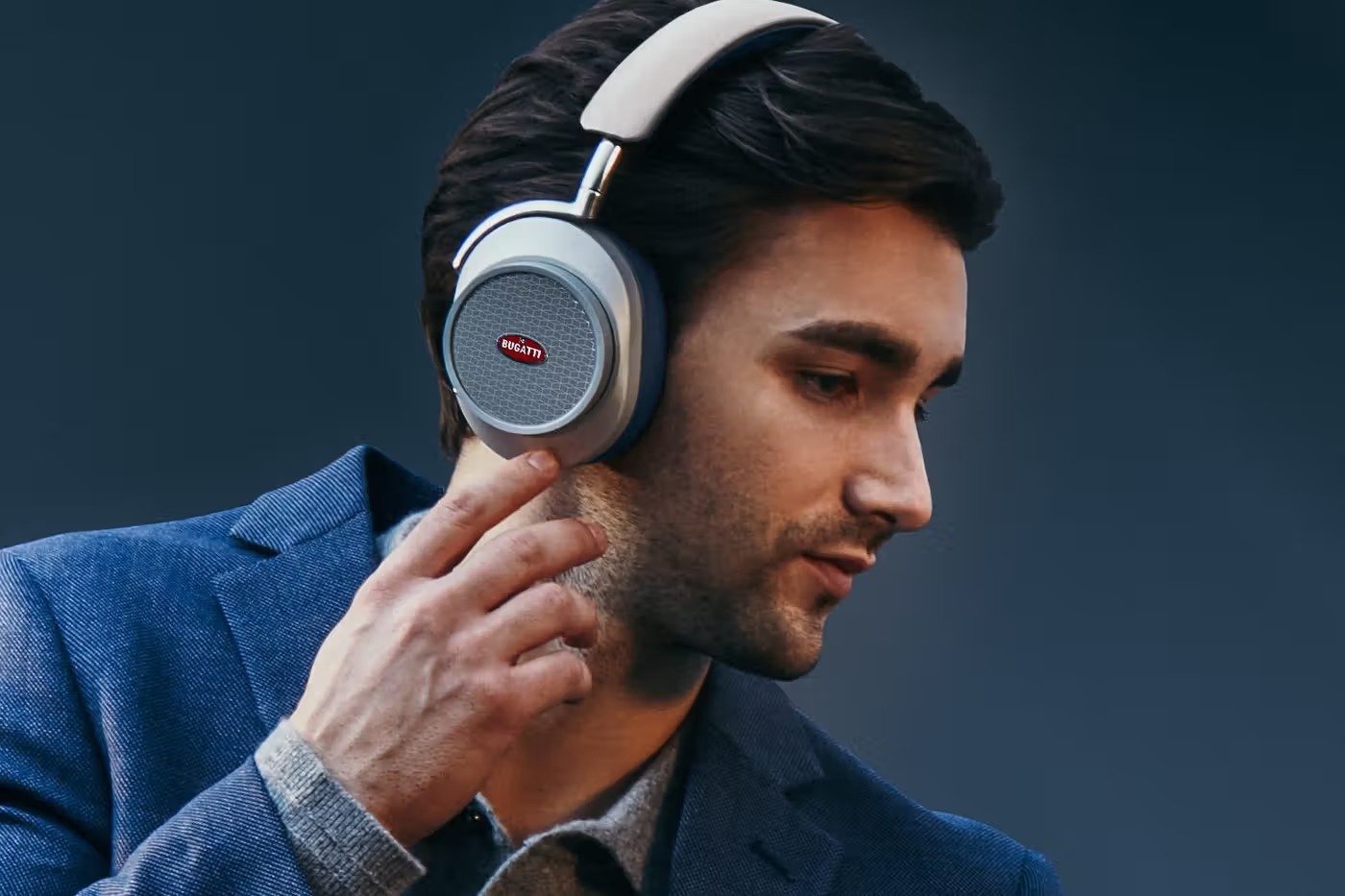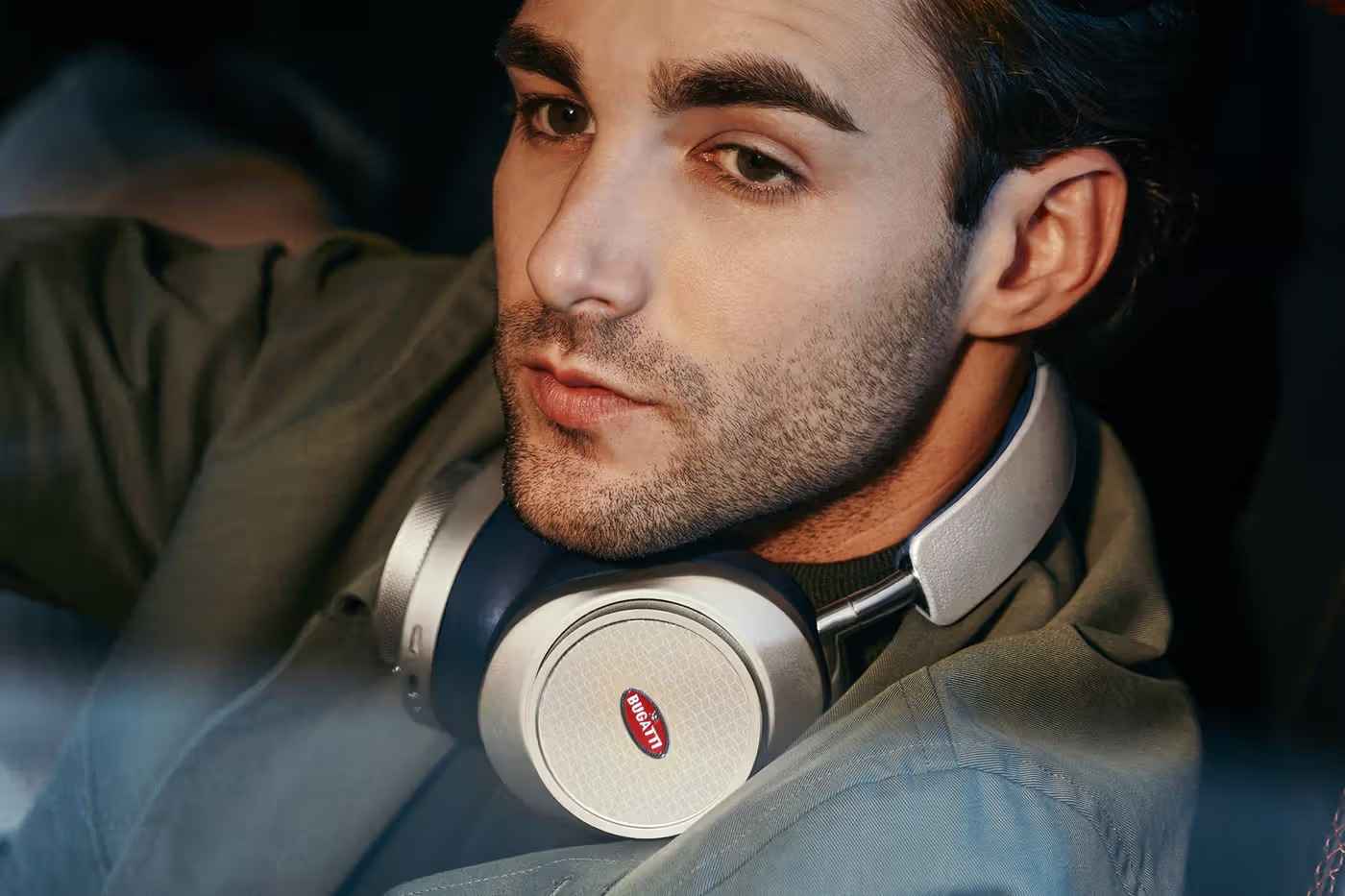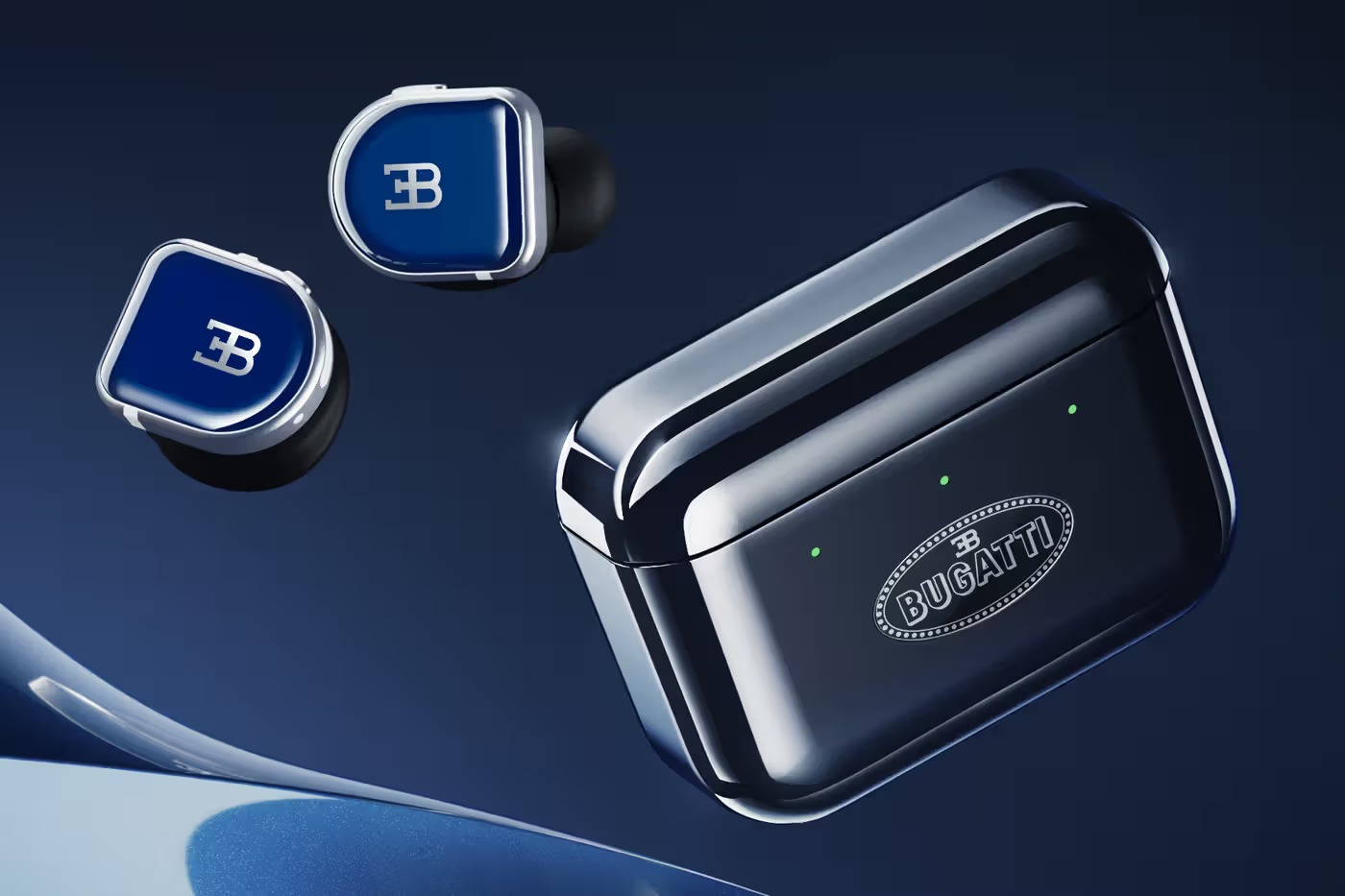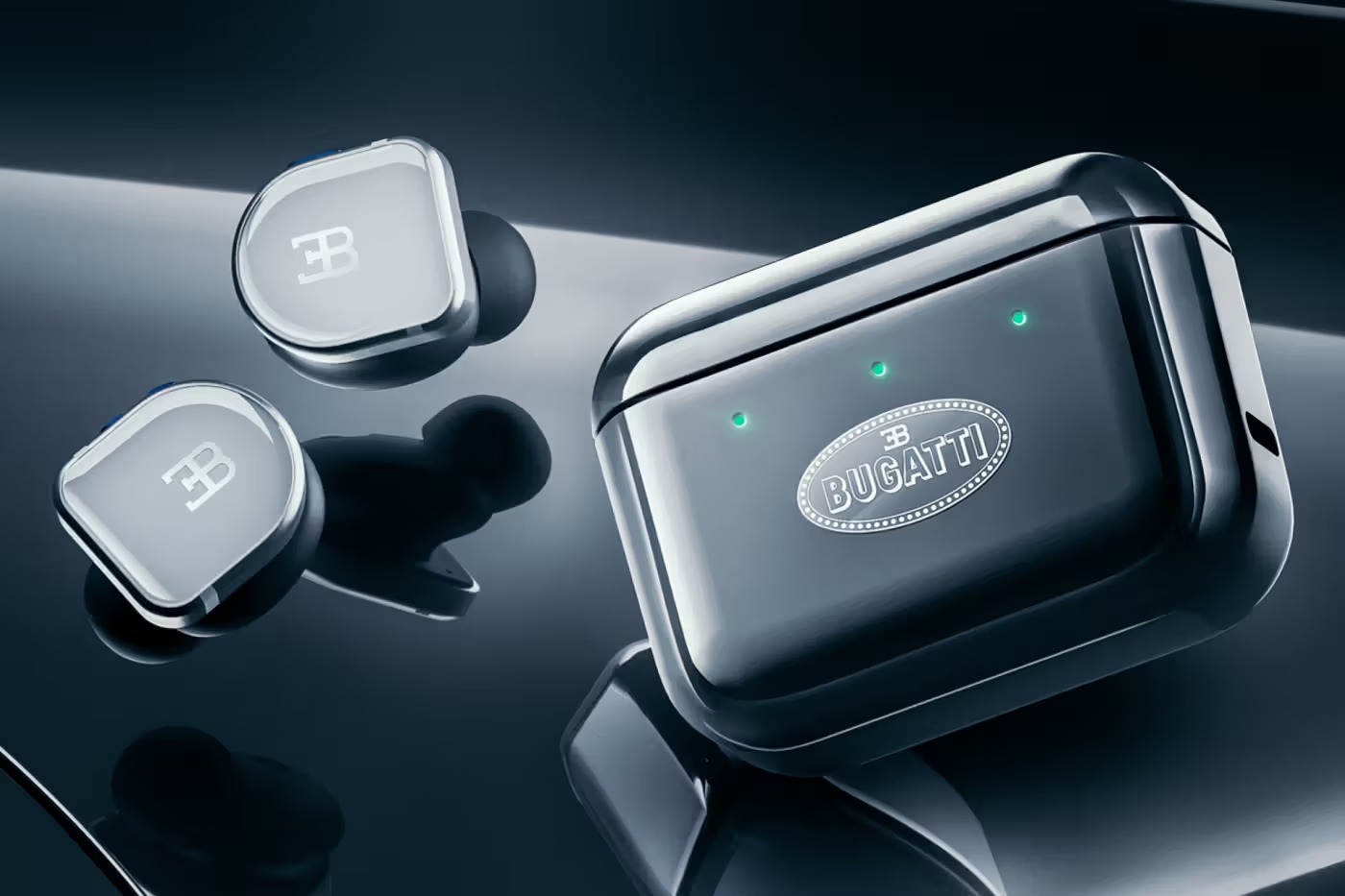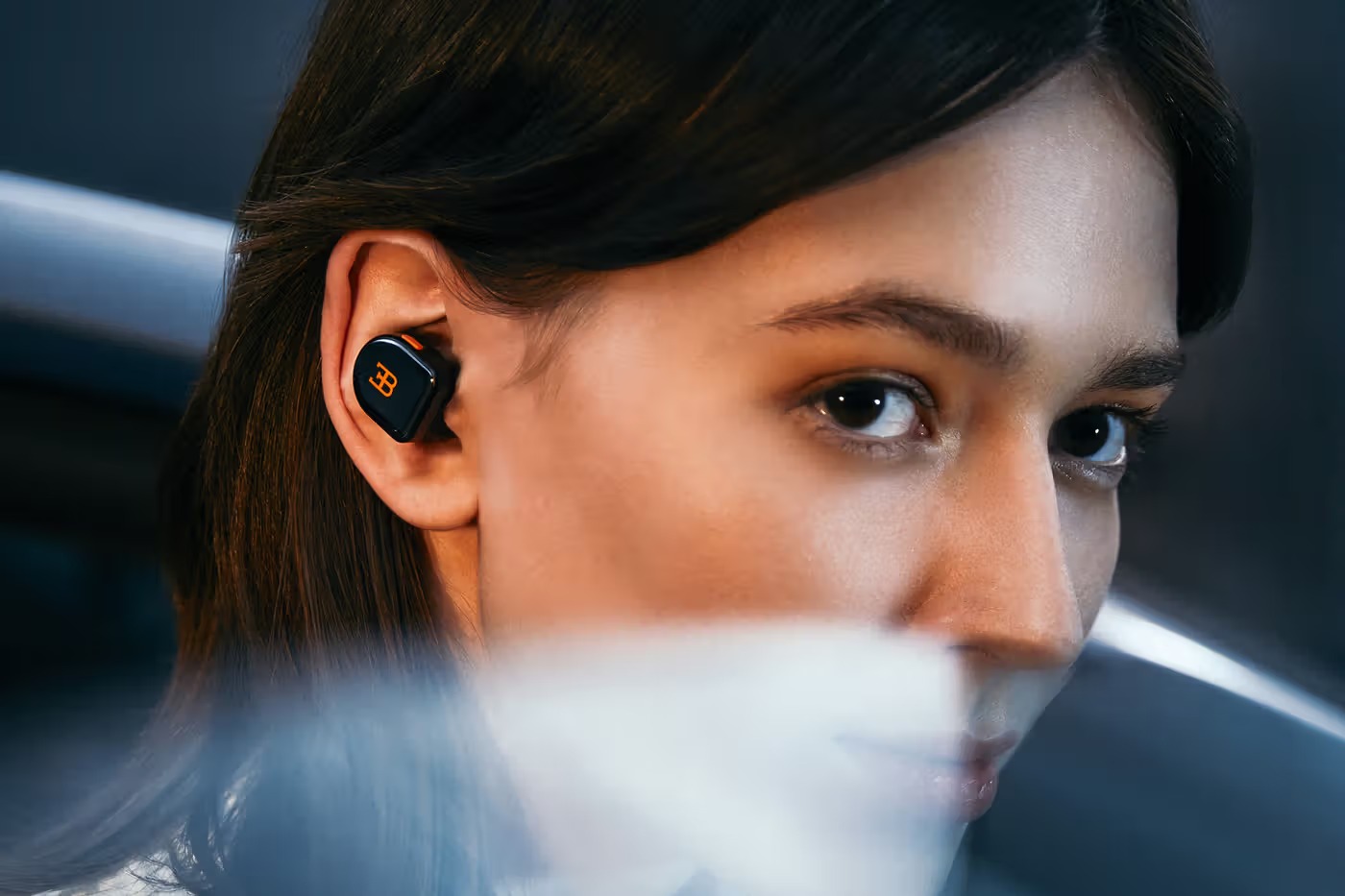 Master & Dynamic collaborated with Bugatti on a limited-edition collection of audio gear. The idea came during a test drive in a BUGATTI Chiron and birthed the new lineup composed of wireless earphones and gaming headphones in regular and noise-canceling variants that come in a hard shell travel case.
The Chiron's most iconic color combinations inspired the collection's color and design, while the grille covering the Beryllium drivers mirrors BUGATTI's iconic horseshoe grille pattern.
The MW08 Bugatti Active Noise-Canceling True Wireless Earphones feature a six-microphone talk solution, Hybrid Active Noise-Canceling, Ambient Listening Mode, Custom 11mm Beryllium drivers, Bluetooth® 5.2 connectivity, and IPX5 water resistance. The MW08 comes in Deep Blue/Graphite, Gloss Black/Jet Orange, Blanc/Stainless Steel, and Deep Blue colorways.
For those who want more performance, the MG20 Bugatti Wireless Gaming Headphones feature 50mm Beryllium drivers, 7.1 surround sound, a detachable boom microphone, Bluetooth® 5.0 with AAC & Qualcomm® aptX™ HD for music, aptX™ Low-Latency for mobile gaming, all in a lightweight magnesium, lambskin leather, and Alcantara® construction. The MG20 comes in Nocturne/Jet Orange, Blanc/Deep Blue, and Nocturne/Lake Blue colorways.
Finally, the MW75 Bugatti Active Noise-Canceling Wireless Headphones feature 40mm Beryllium drivers, Adaptive Active Noise Cancellation, Lambskin leather headband and ear pads, aluminum and tempered angled glass ear cups, anodized aluminum controls, 4-microphone talk solution with wind protection, Bluetooth® 5.1 connectivity, and replaceable magnetic lambskin-wrapped memory foam ear pads. Like the MG20, the MW75 comes in Nocturne/Jet Orange, Blanc/Deep Blue, and Nocturne/Lake Blue colorways.
The MW08 carries a $399 retail price, the MG20 comes in at $599, while the MW75 starts at $699. The entire collection is now available to order from the Master & Dynamic website and will begin shipping on April 10th for the MW08 and MG20, while the MW75 will ship on April 26th.