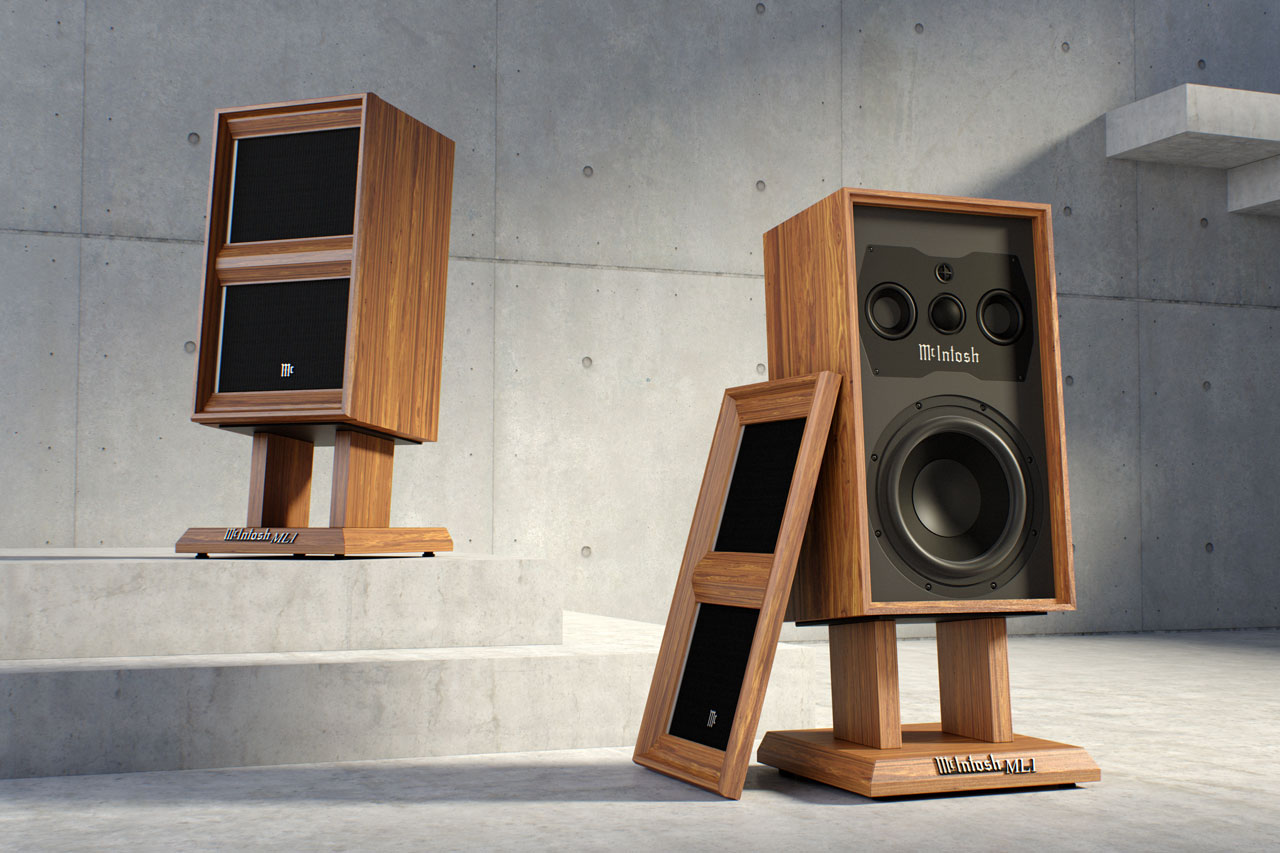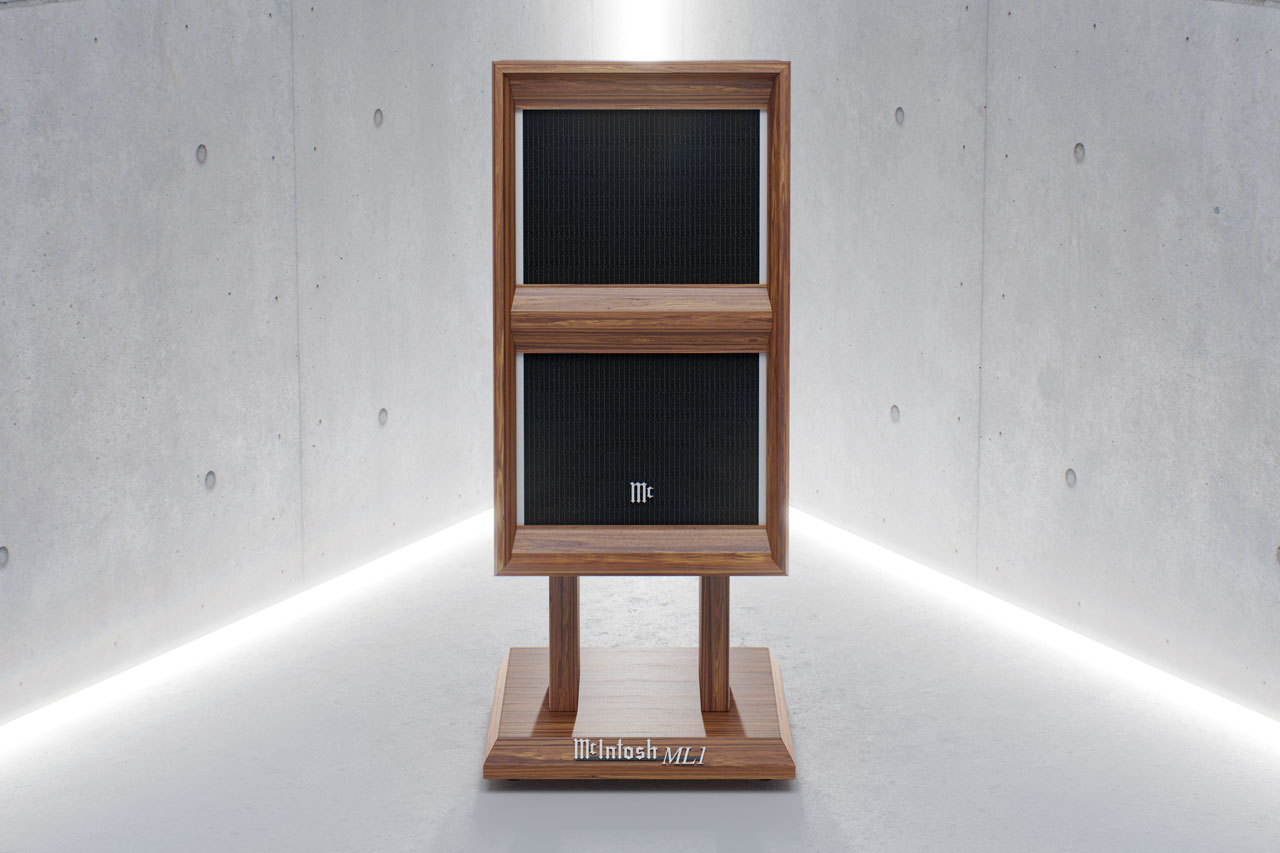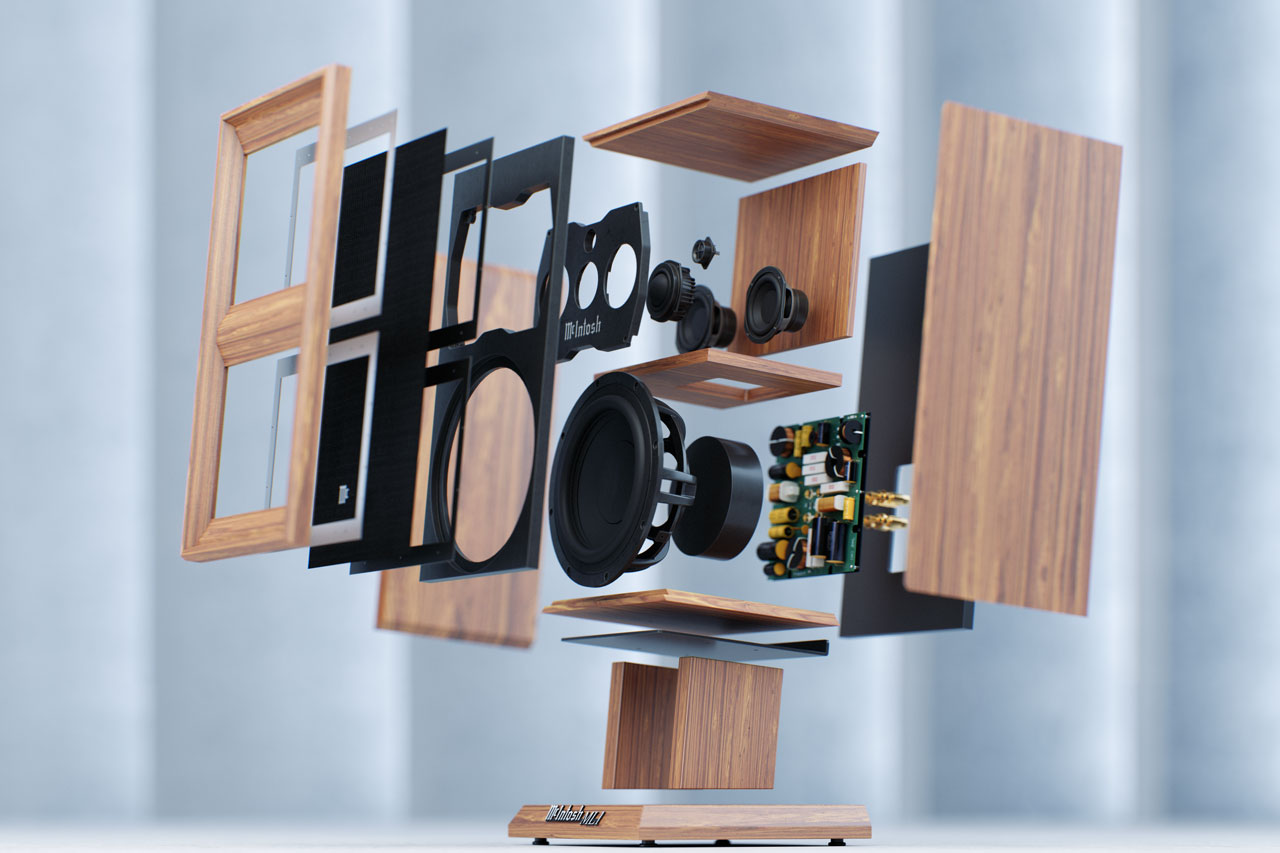 New York-based handcrafted high-end audio equipment manufacturer McIntosh Labs releases information on the newest product in its lineup of audio systems, the ML1 MKII loudspeaker—an updated version of the brand's original ML1 from the 70s.
The ML1 MKII pays tribute to the ML1 with its oiled American Walnut solid wood cabinets, satin finish veneers, a matching stand with feet for use on hard floors, spikes for use on carpet, and a vintage die-cast aluminum name badge on the base.
The new ML1 MKII Loudspeaker offers a similar bass response as the original but without the need for an equalizer. It's a four-way speaker that uses five separate speaker drivers which include a 12" woofer, two 4" lower midrange drivers, a 2" soft dome upper midrange, and a 3/4" titanium dome tweeter. The ML1 MKII can be connected with up to 600 Watts amplifiers and features wide dispersion, allowing for an equal sound distribution throughout the listening area.
The ML1 MKII will be available starting in July through Authorized McIntosh Dealers and is expected to retail for $6,000 MSRP per speaker. For more information, please visit the McIntosh Labs website.