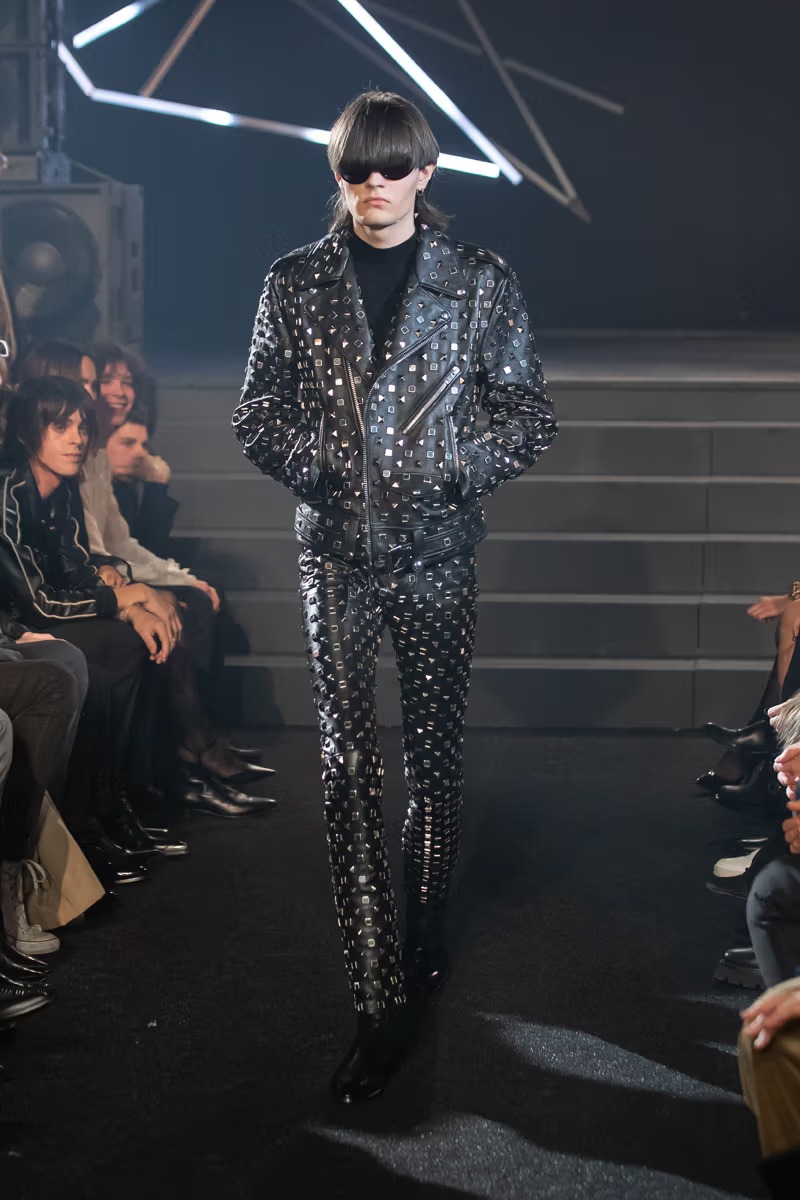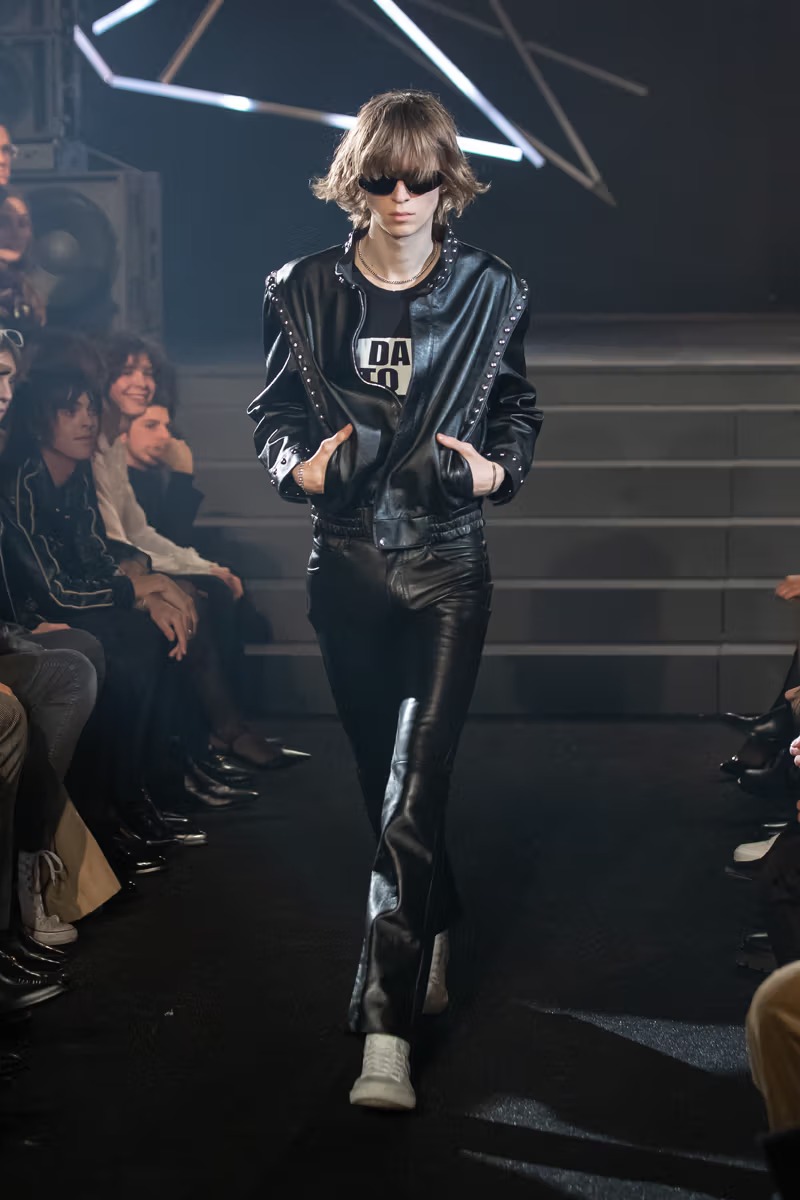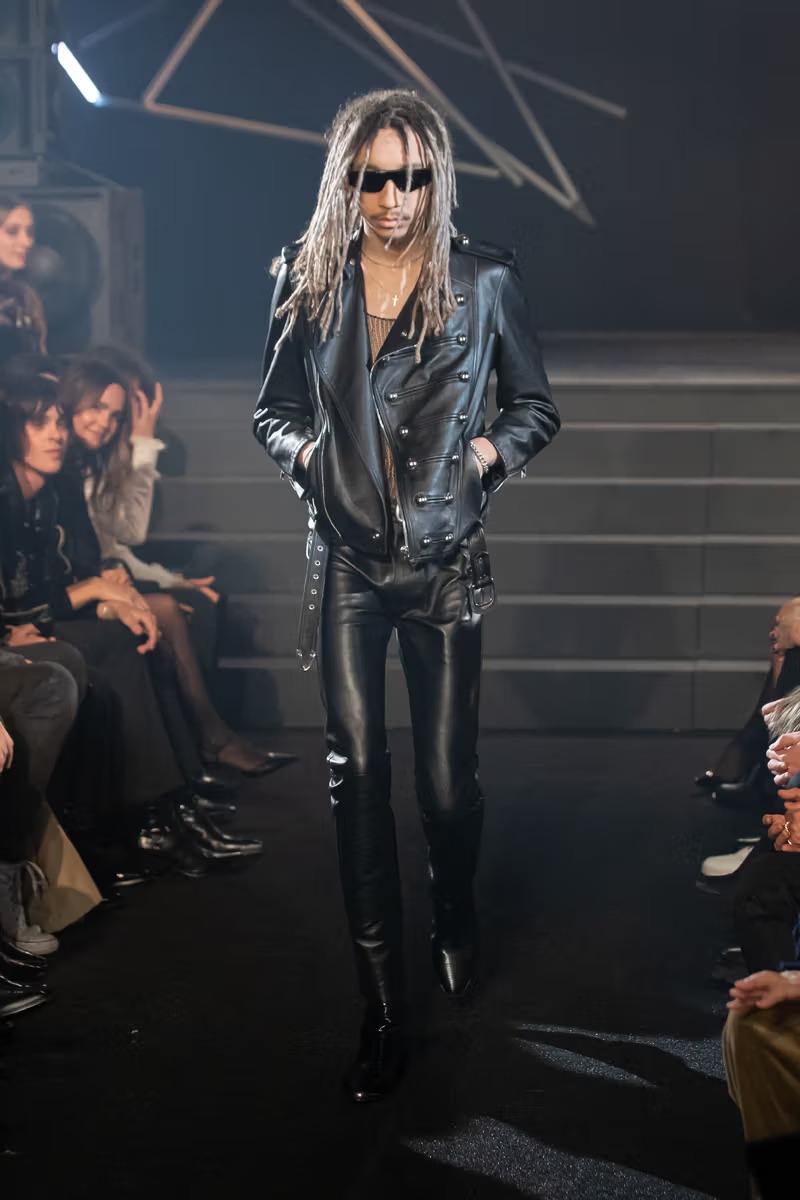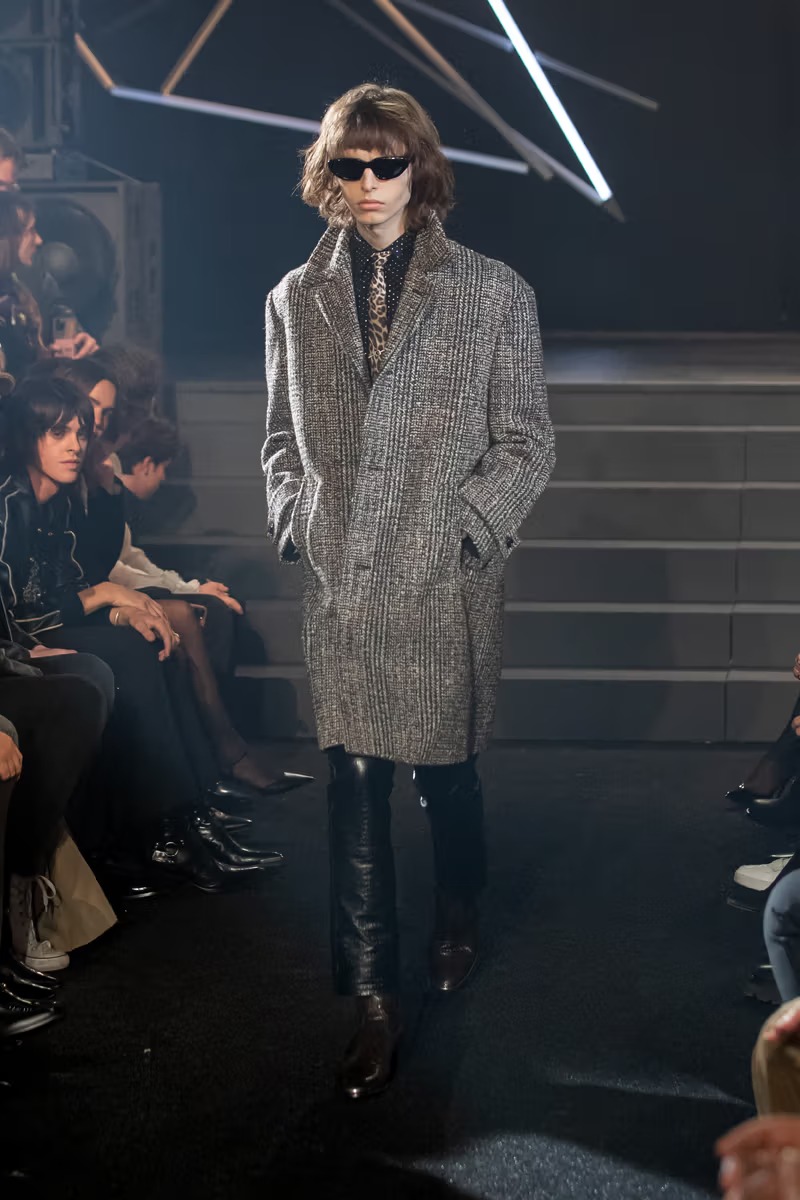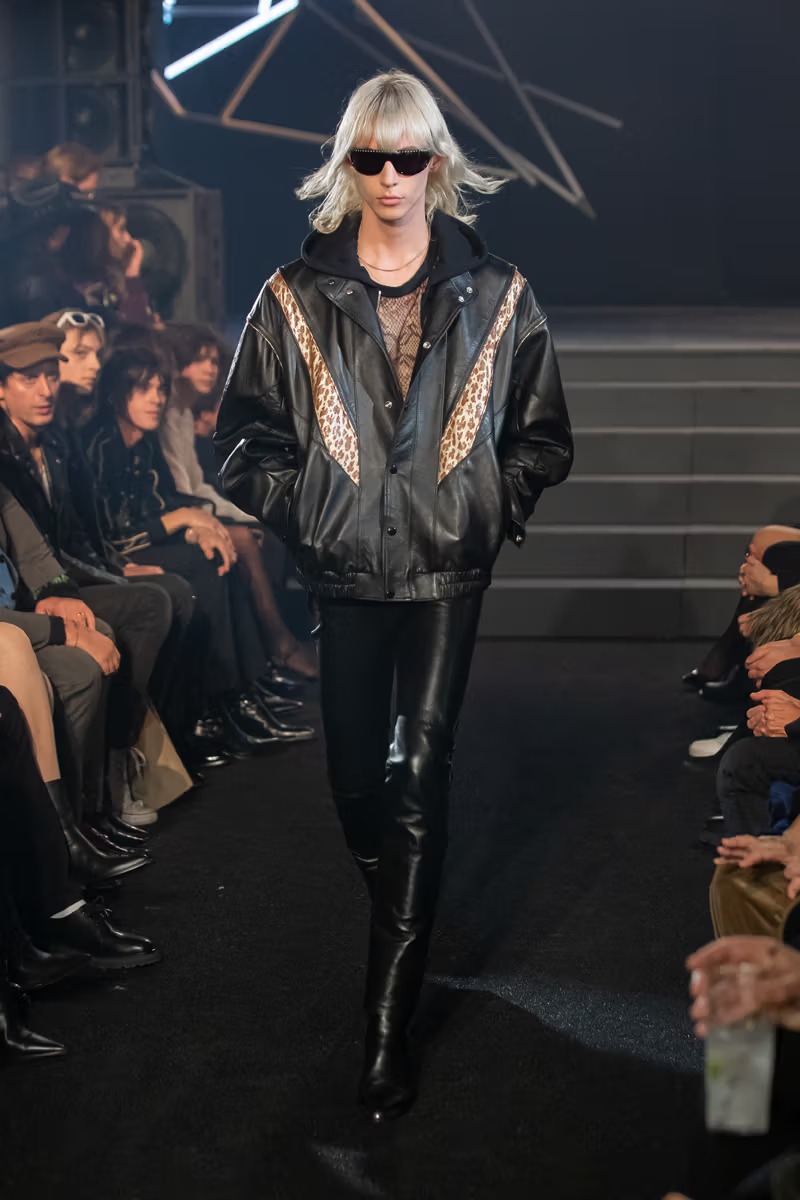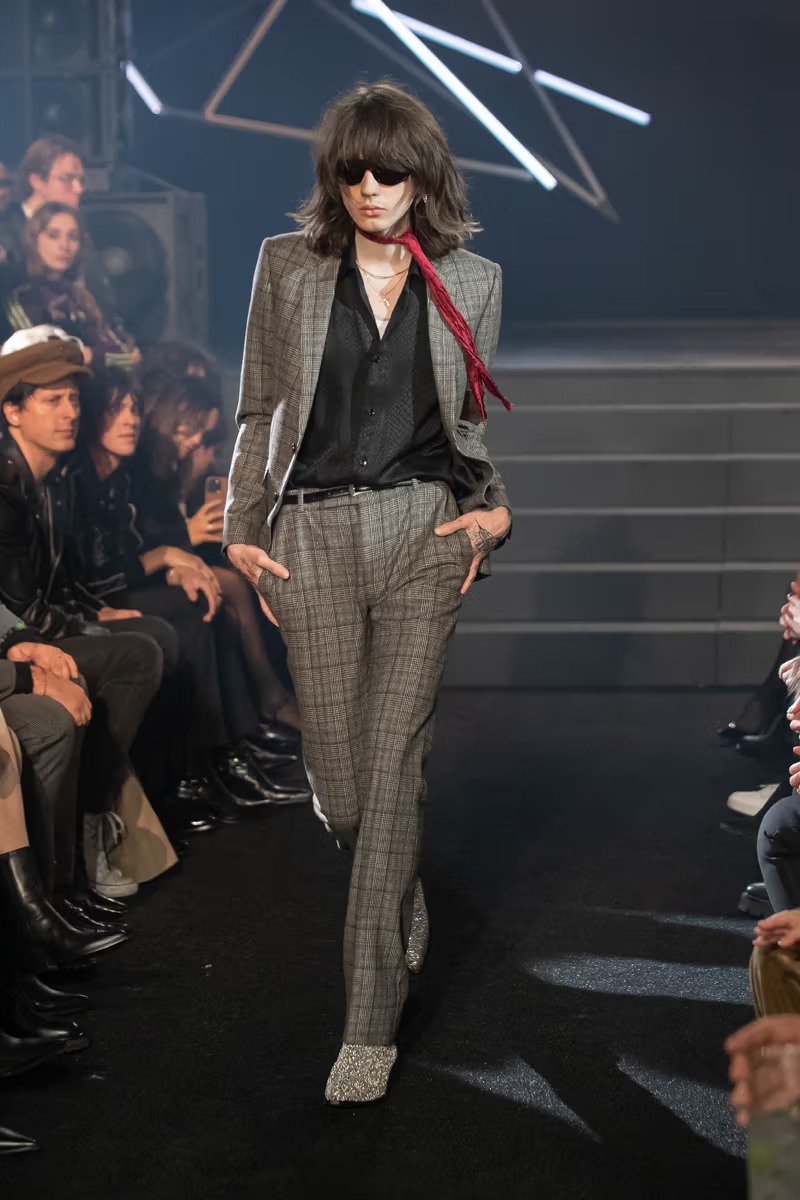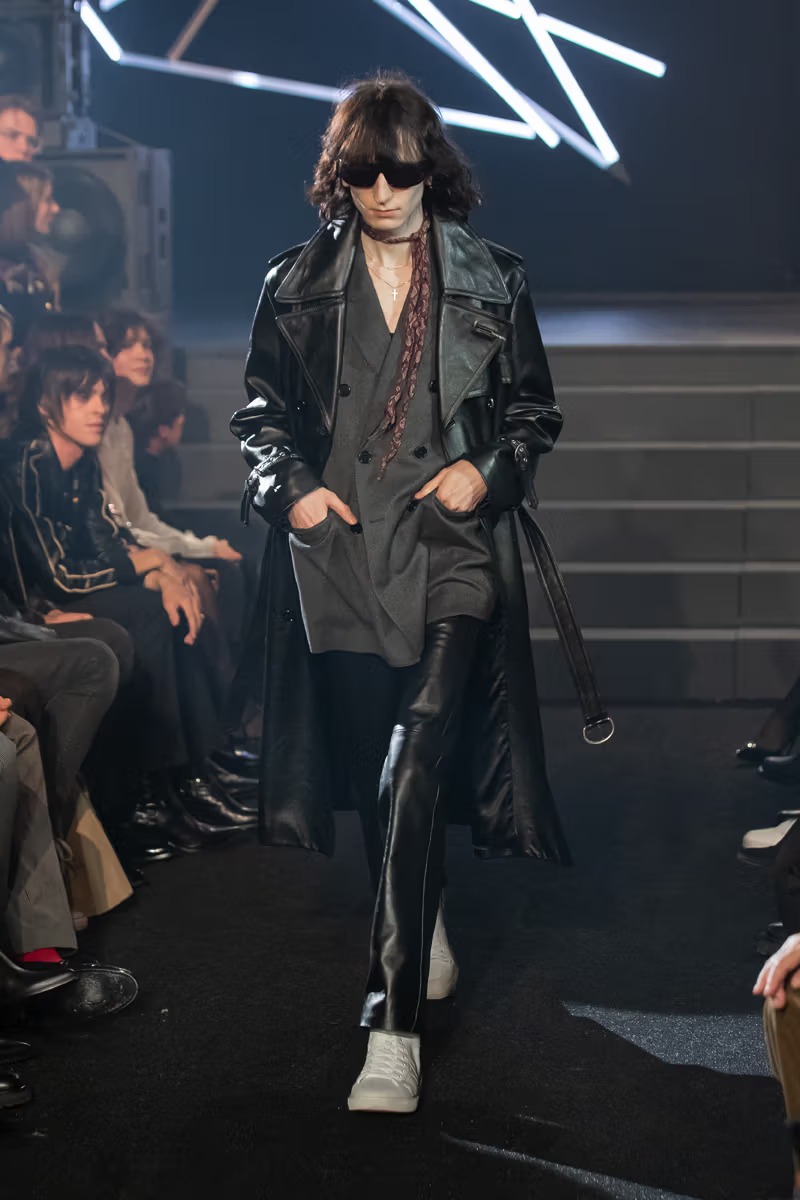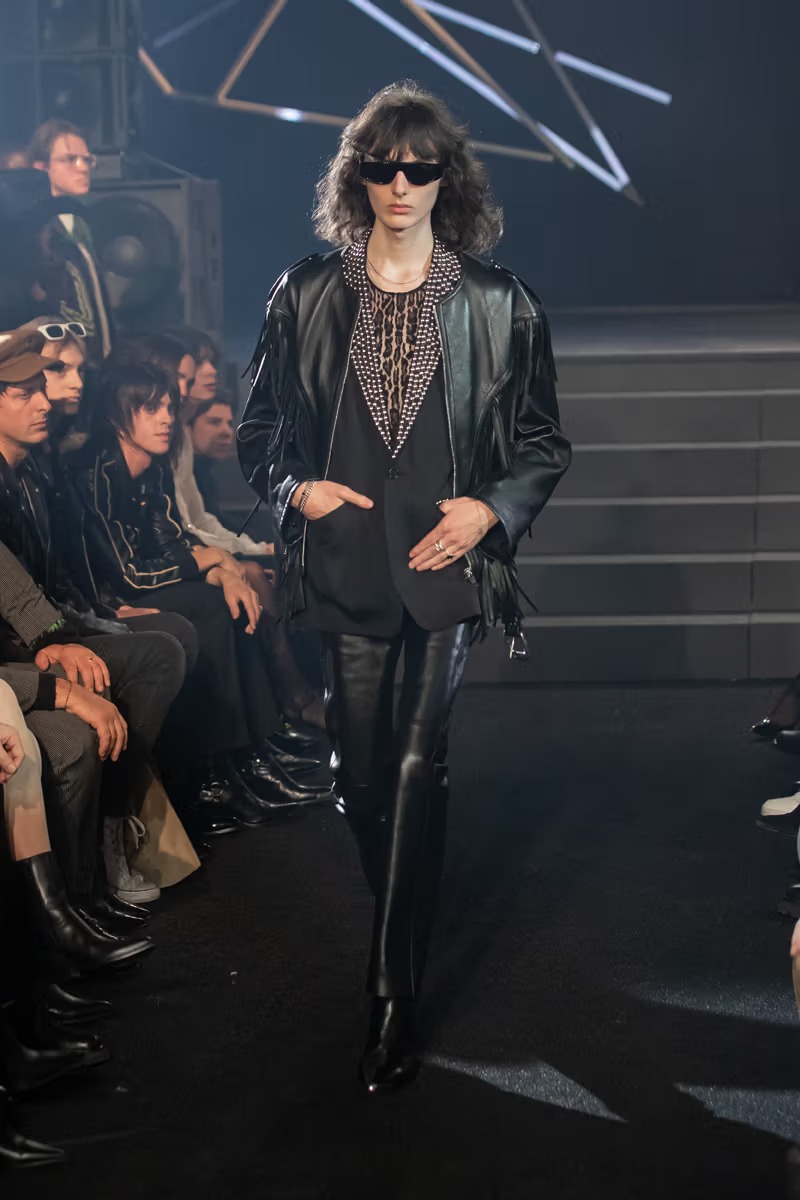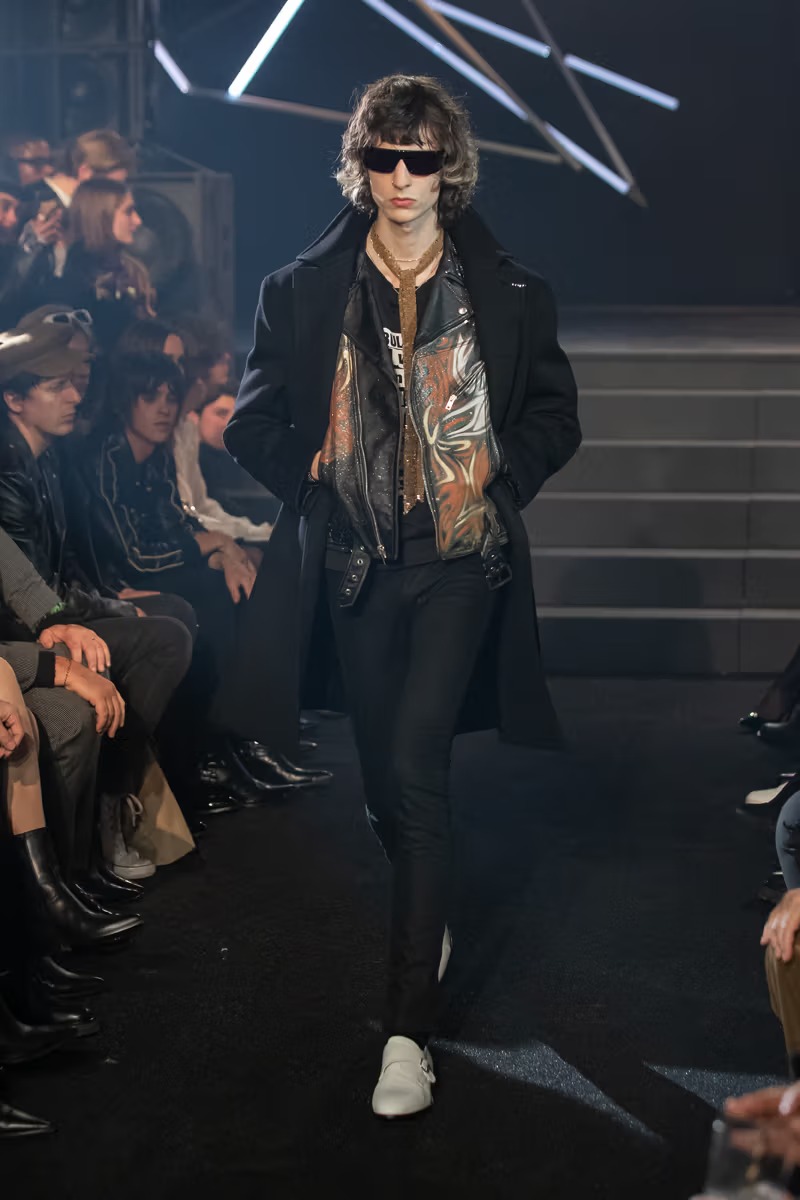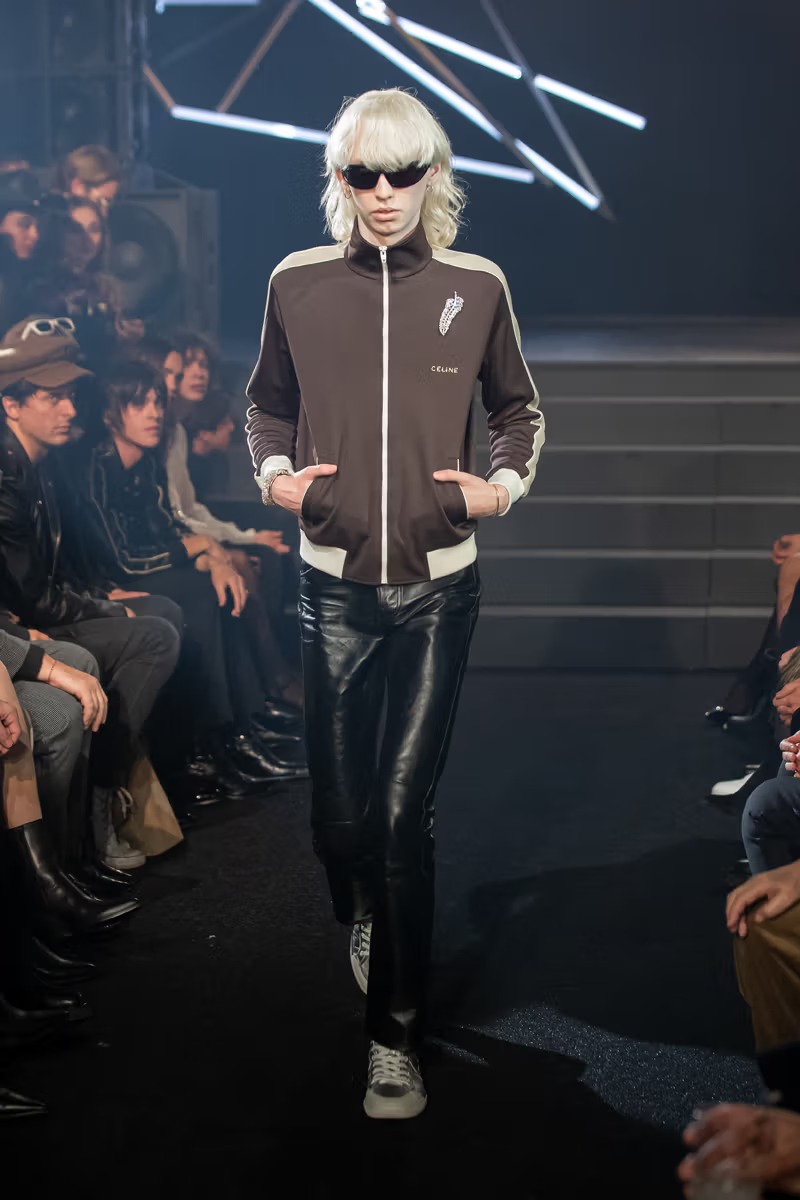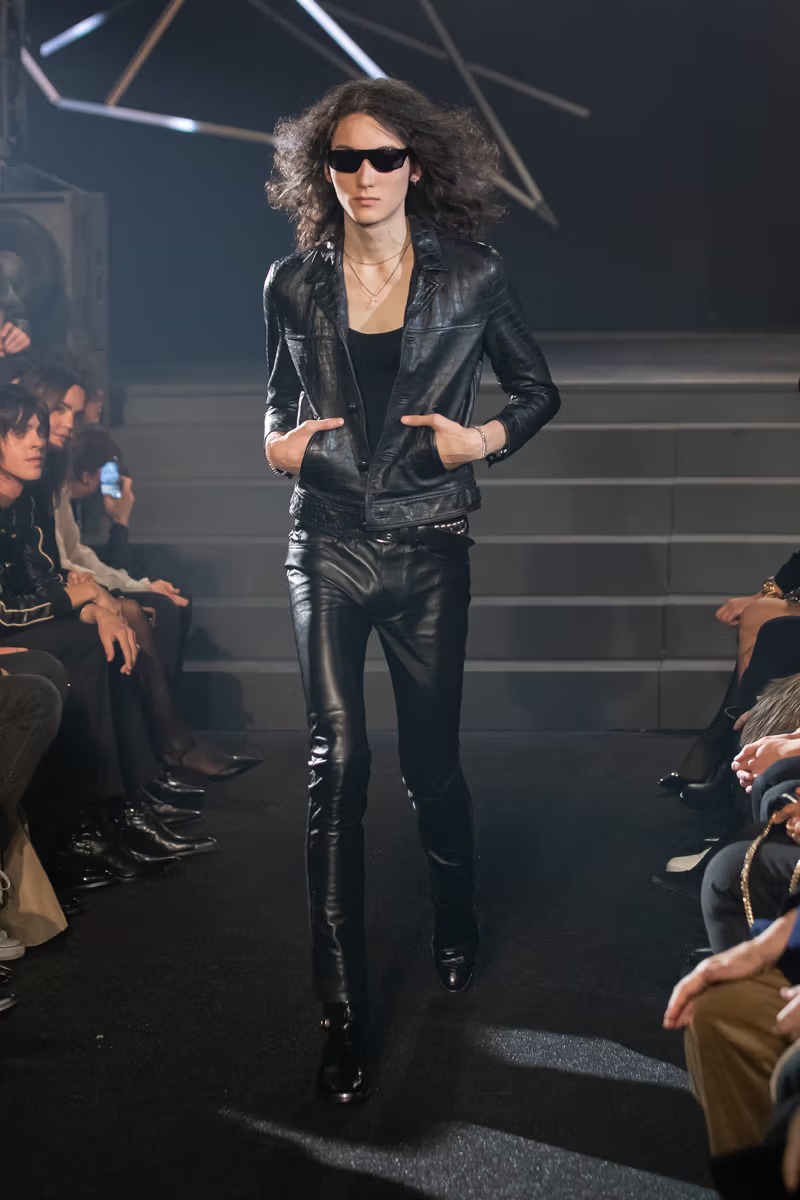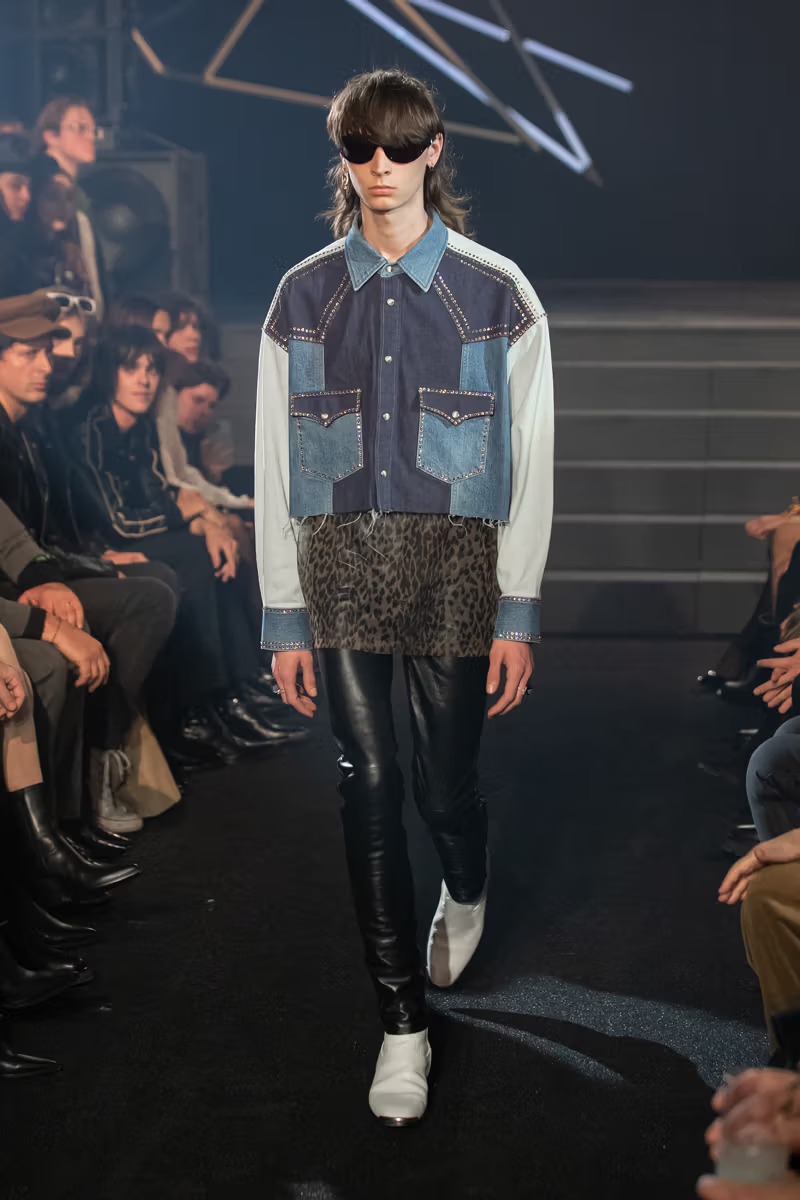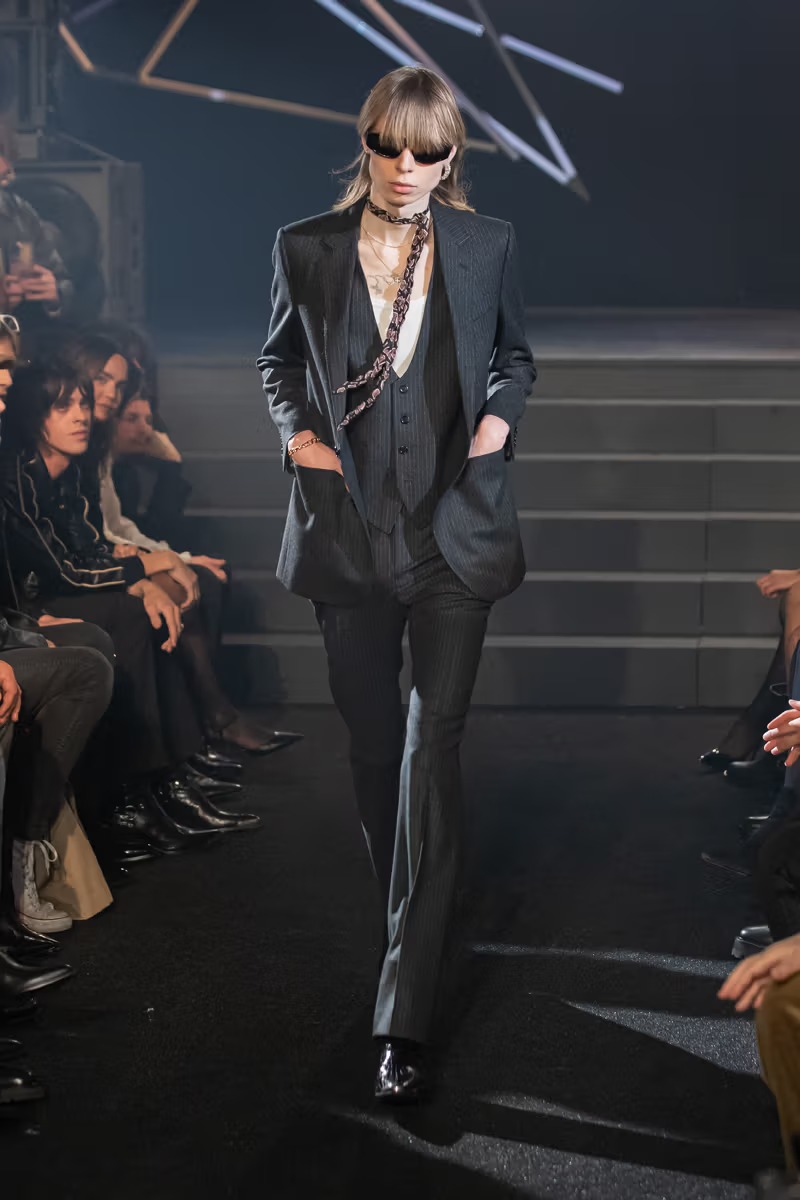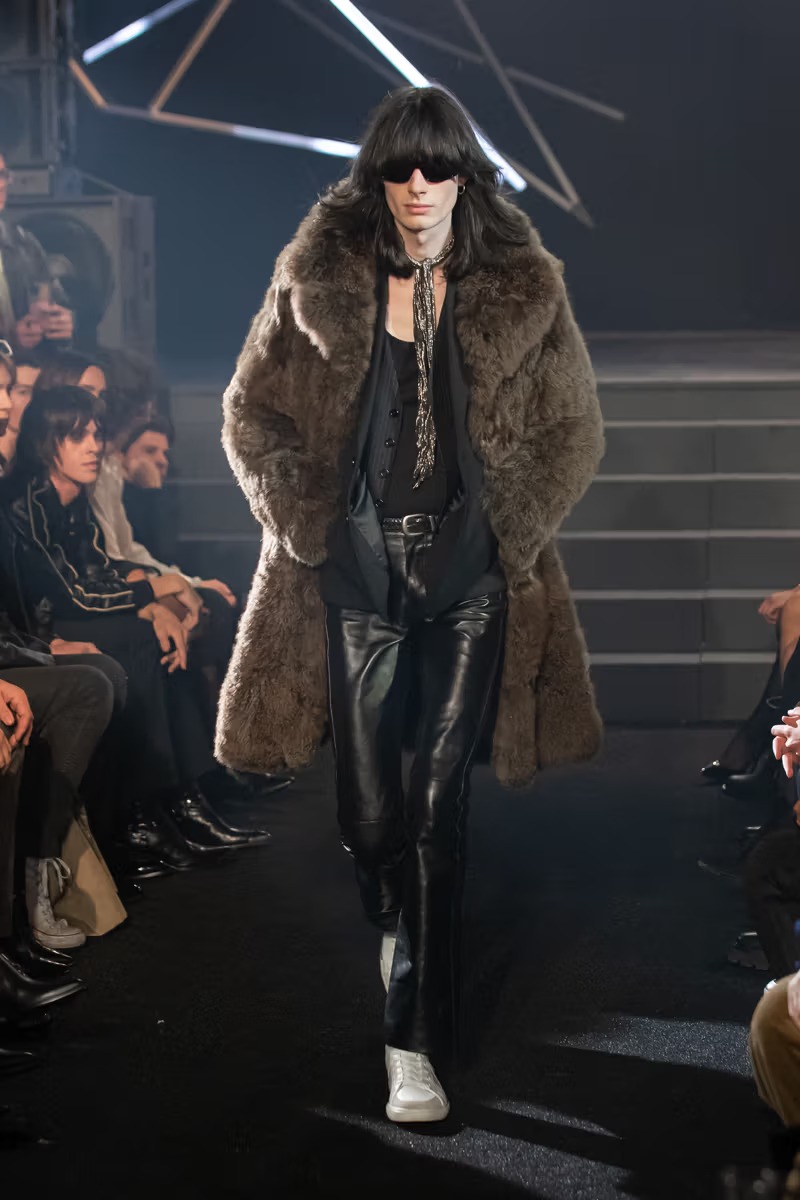 CELINE HOMME's Winter 2023 collection reflects creative director Hedi Slimane's love of nostalgia. Revealed recently in a runway show at the iconic French nightclub Le Palace, the collection called "Paris Syndrome" pays tribute to the venue, as well as the proto-punk band Suicide.
Taking Inspiration from the electro-clash and electronic rock scene which emerged in cities like Paris, London, and New York in the 2000s, the 'Paris Syndrome' collection featured quintessential era hallmarks like tight leather pants, zebra-striped velvet pants, studded leather biker jackets, Western fringed leather jackets, studded blousons, leopard prints, sheer fabrics, and crop top tees.
Also on display were wide-shouldered Tweed overcoats that tapered towards the knee, sequined snakeskin-like blazers, cropped wide-shouldered denim jackets, dinner jackets sporting sequin embroidery, faux fur overcoats, and the house's classic suits in slim-fitting silhouette paired with cropped flared trousers.
Accessories in the form of skinny ties, cheetah print bolos, and footwear in the form of skater sneakers and studded Cuban heel boots rounded out the collection.
Check out the "Paris Syndrome" CELINE HOMME Winter 2023 collection images in the lookbook.