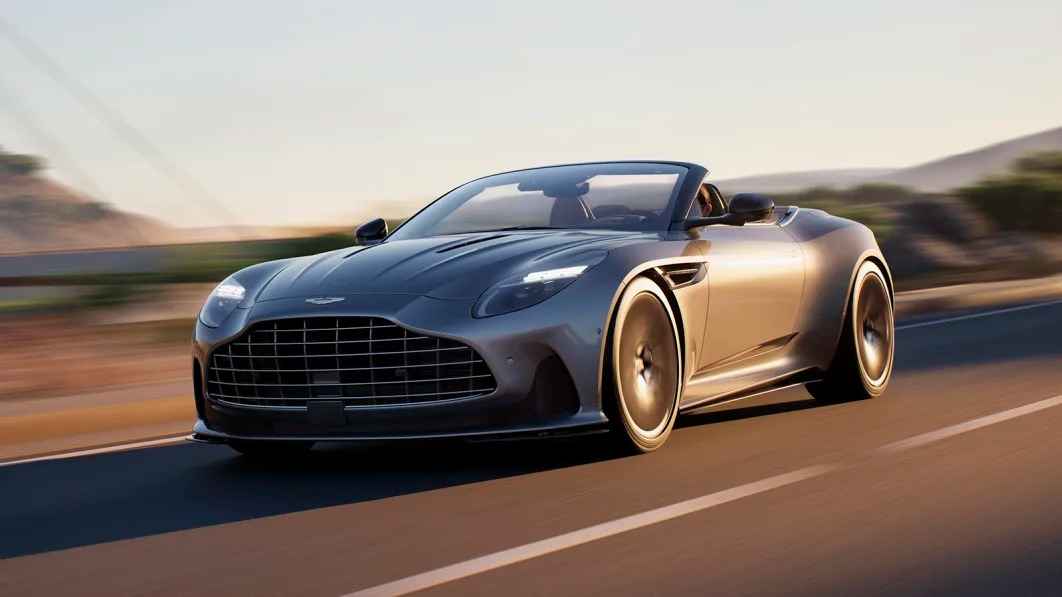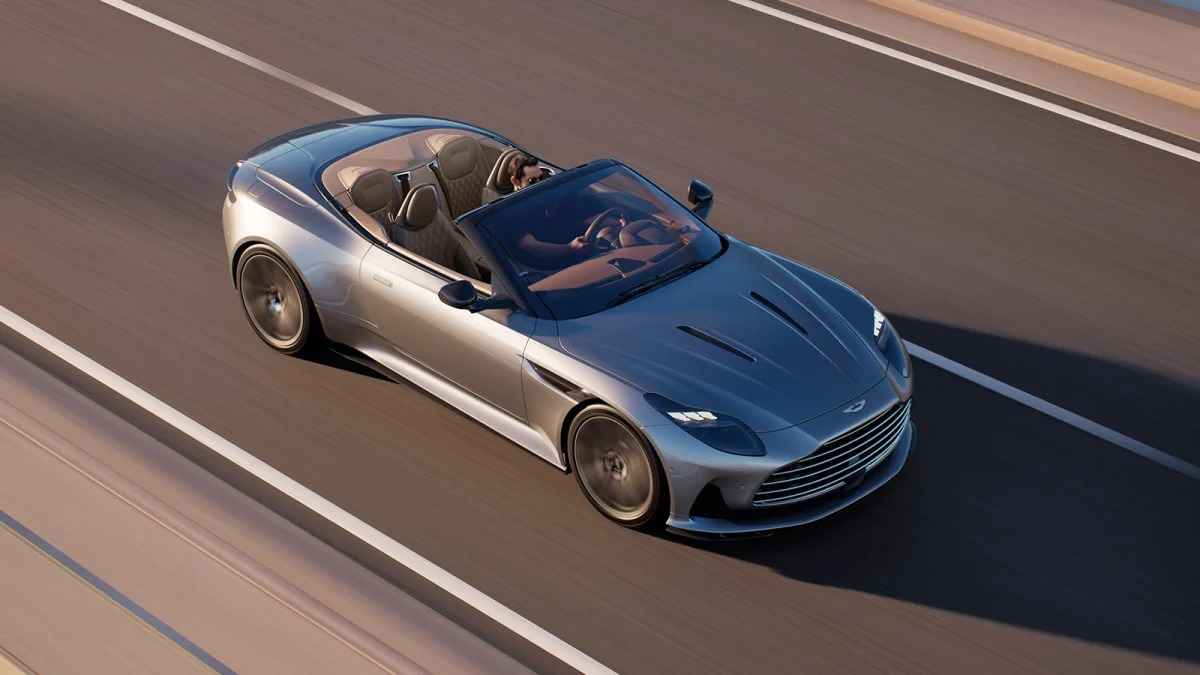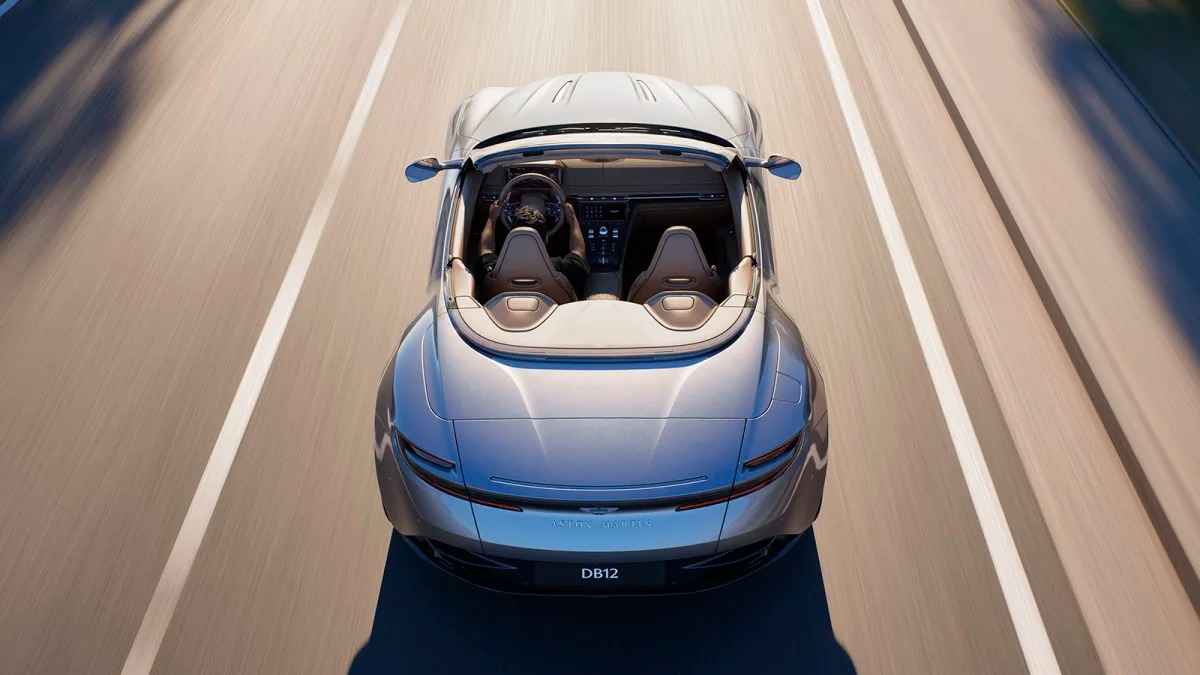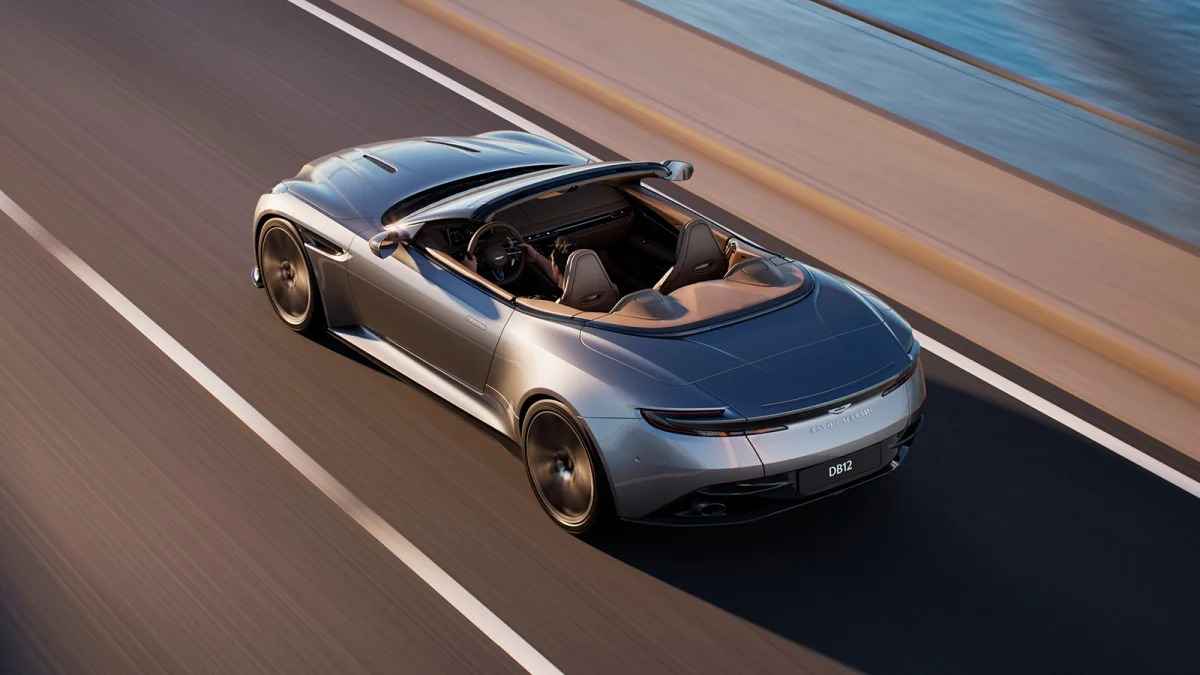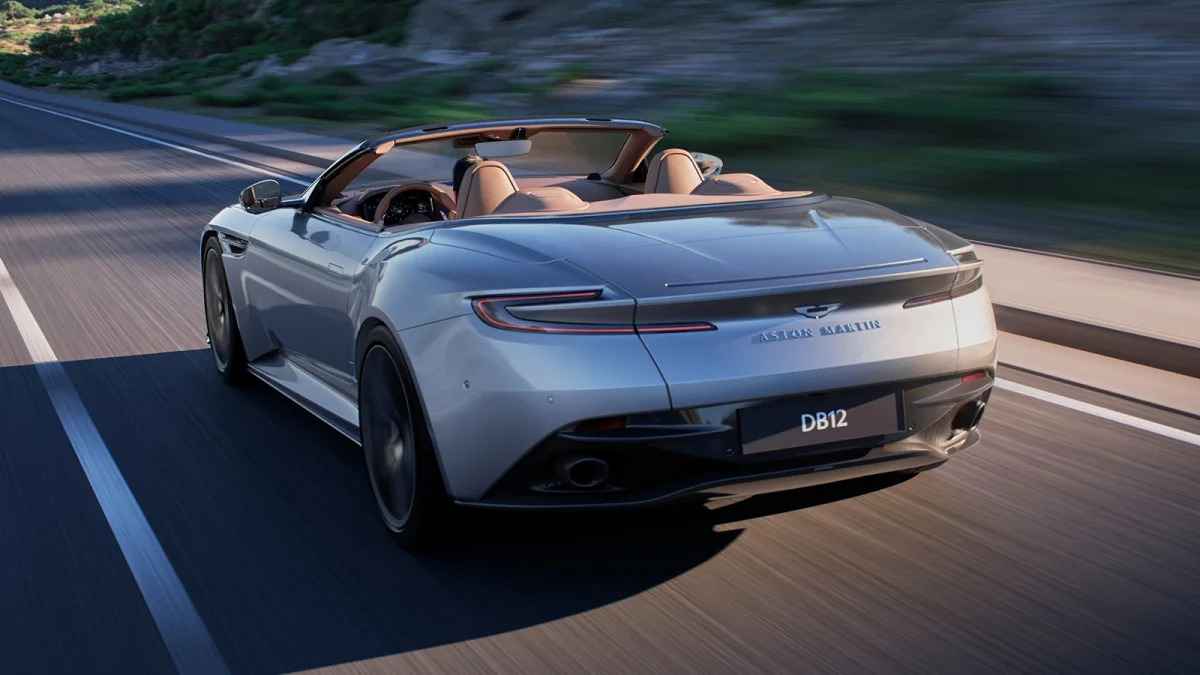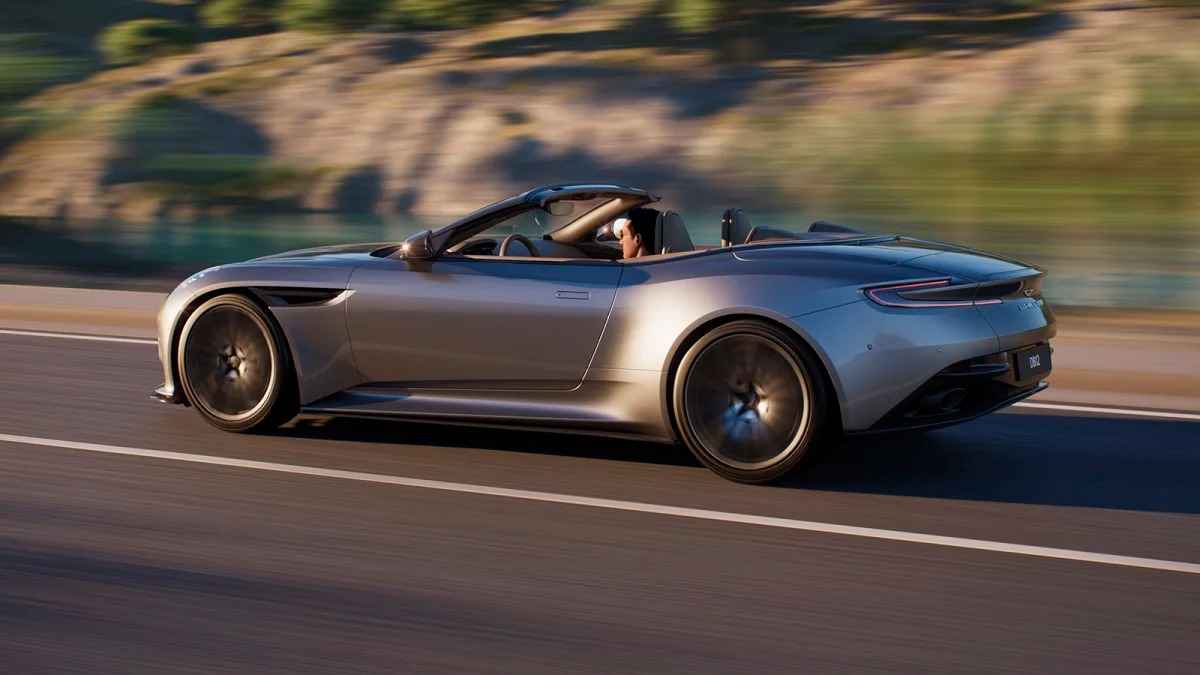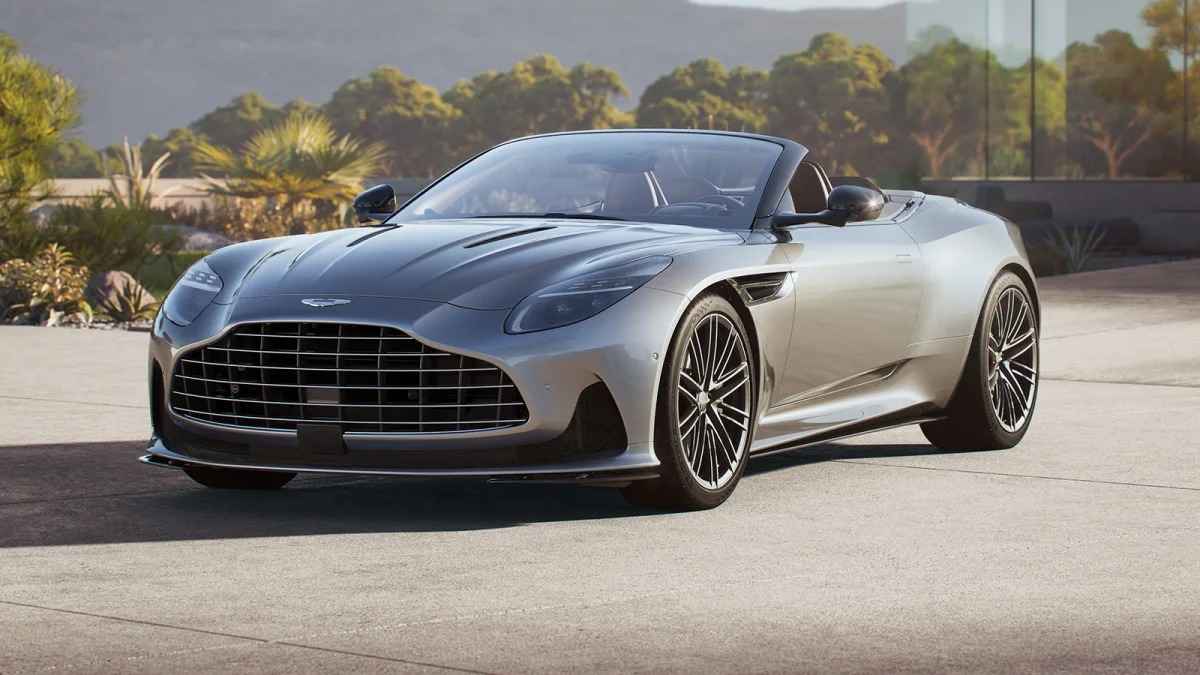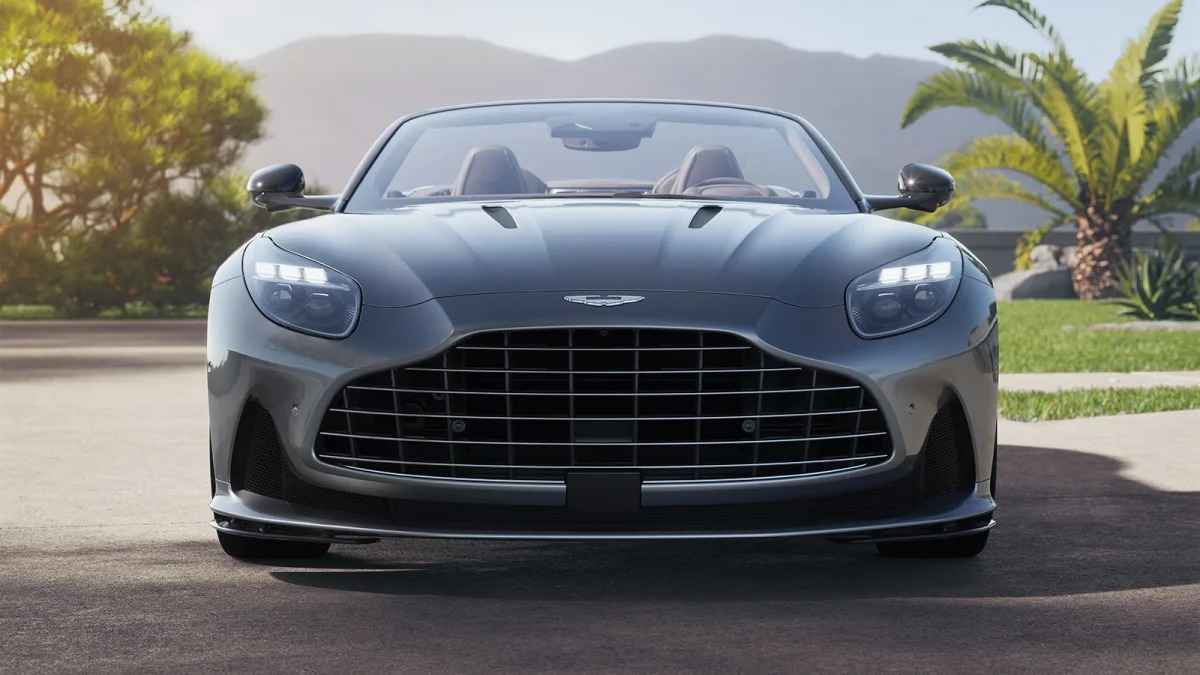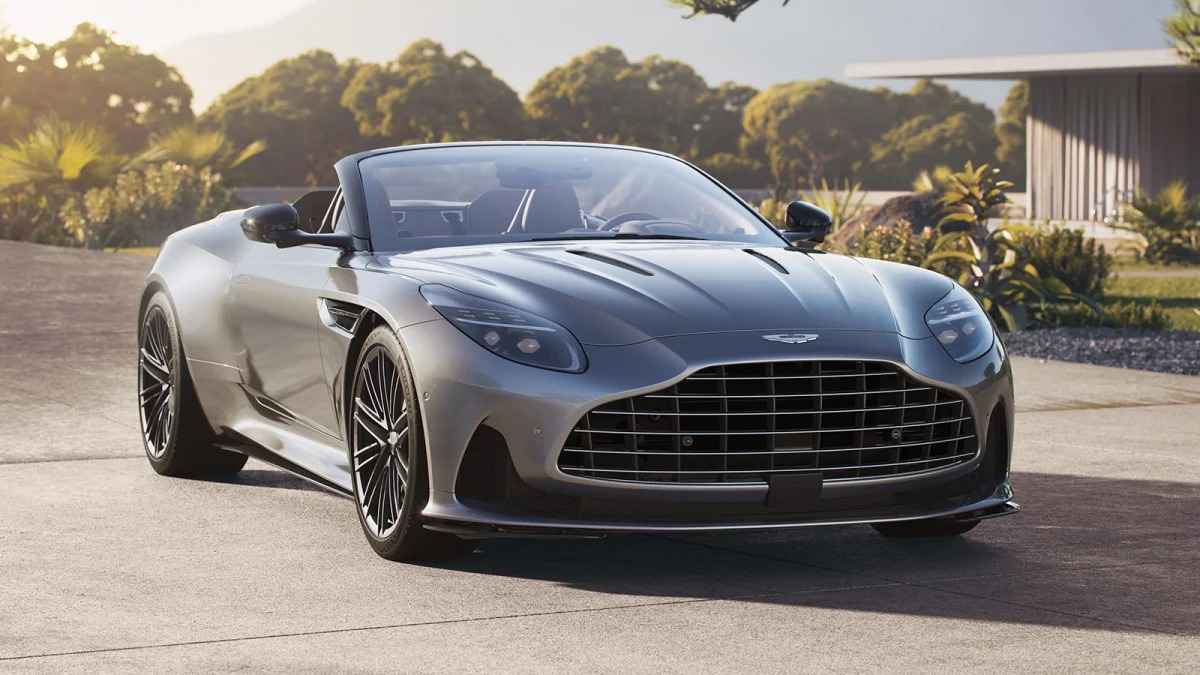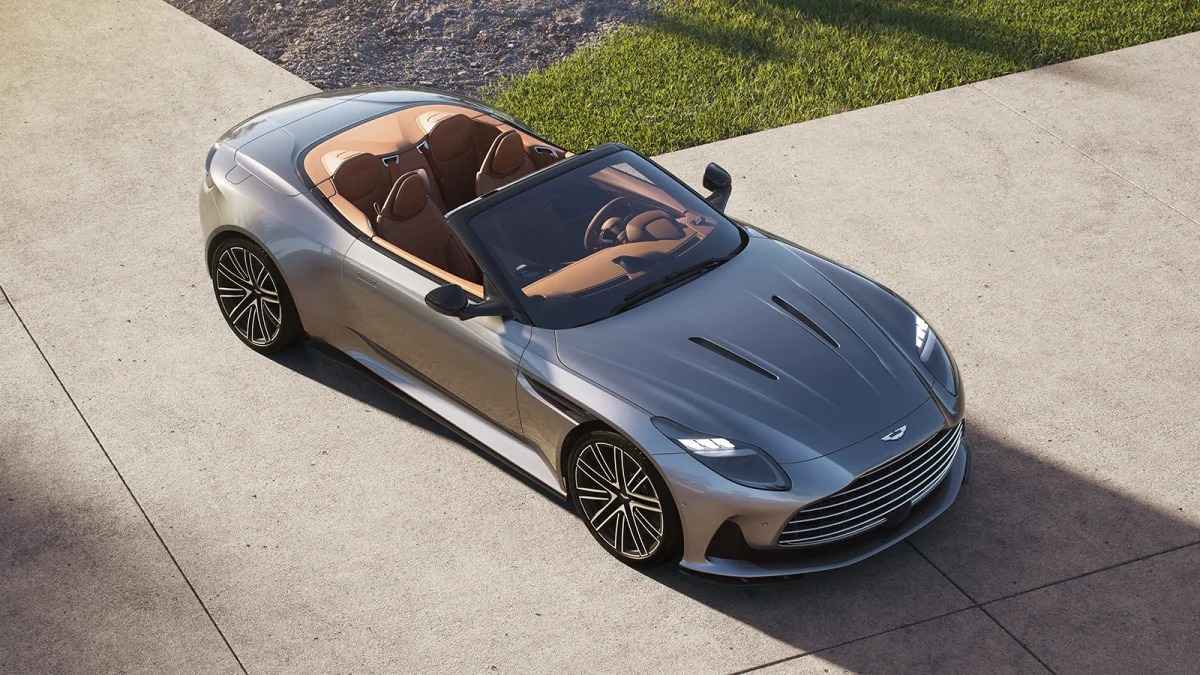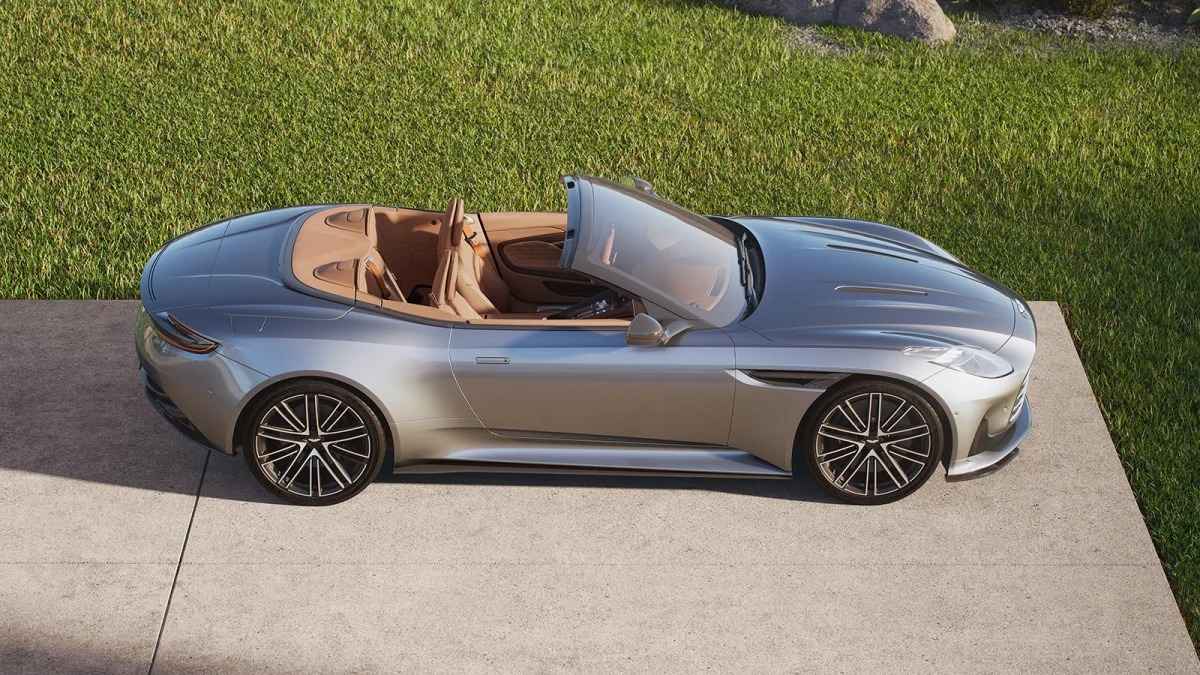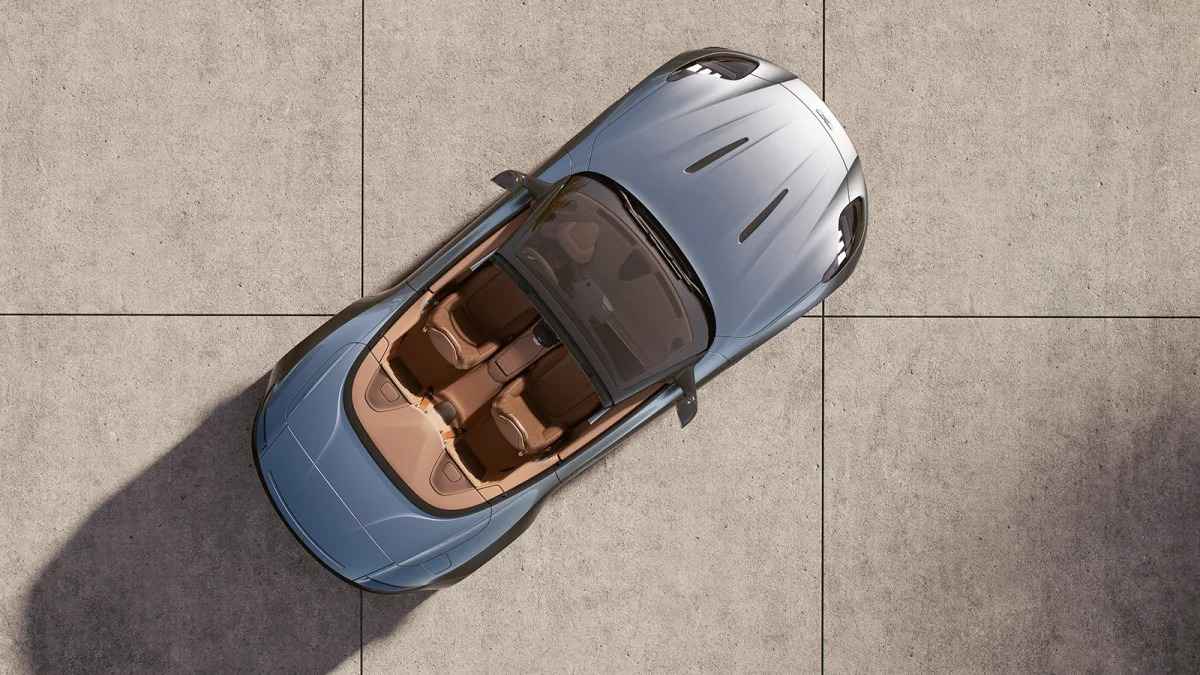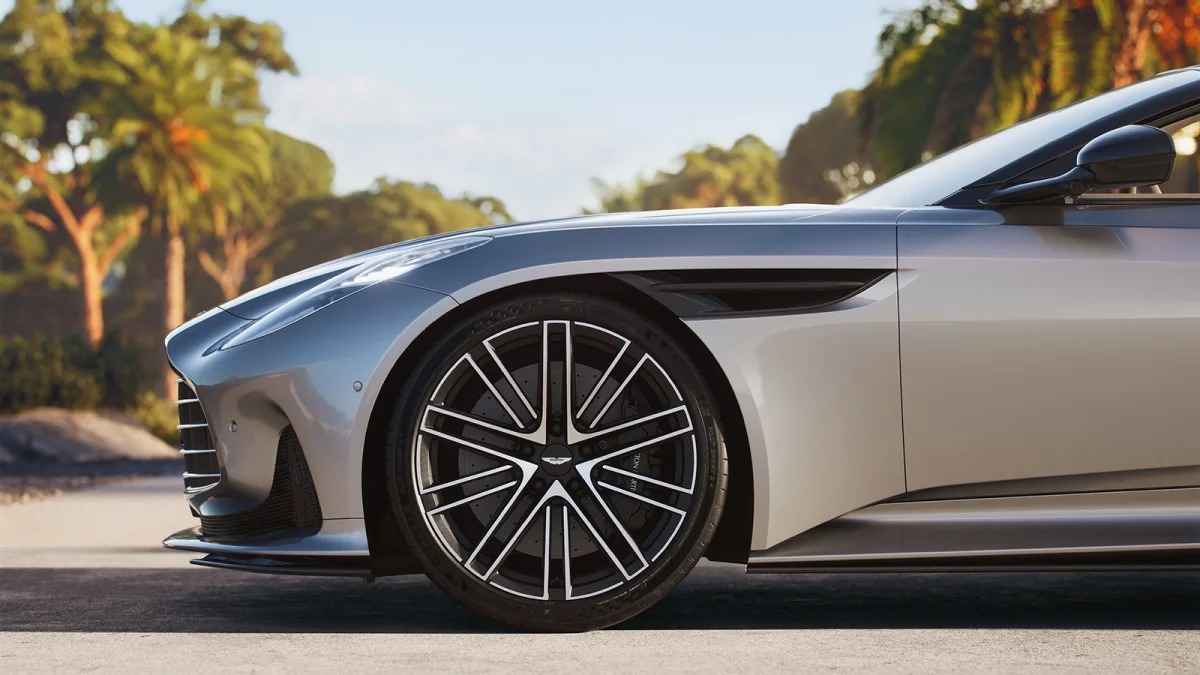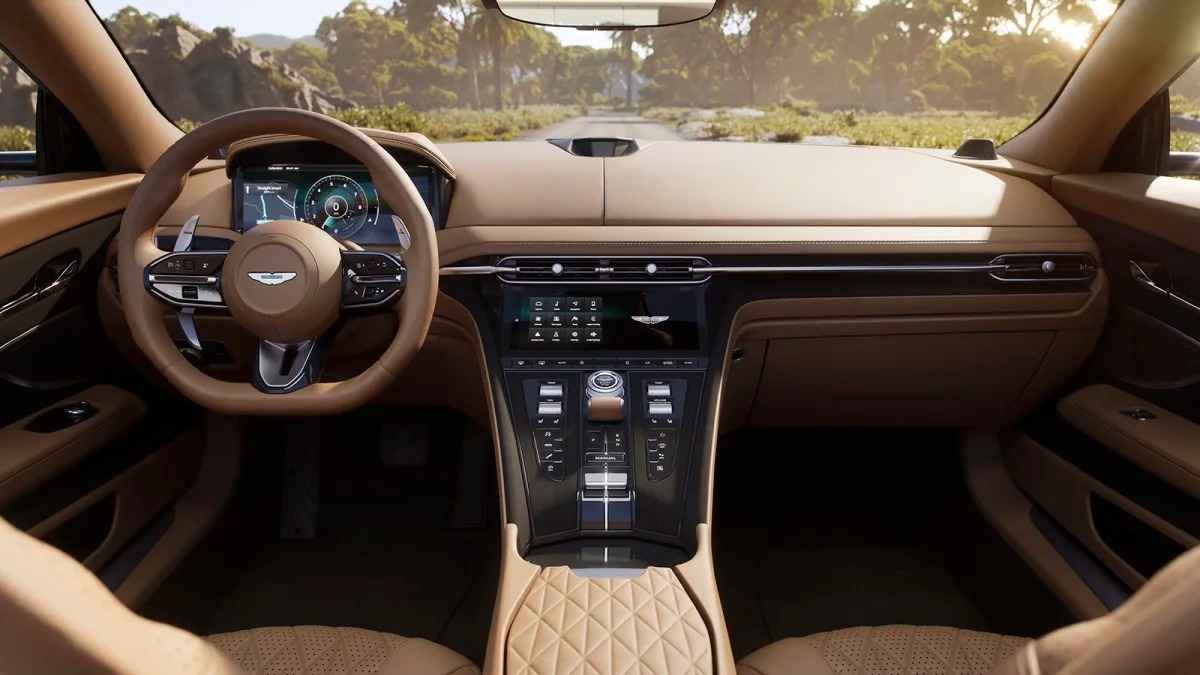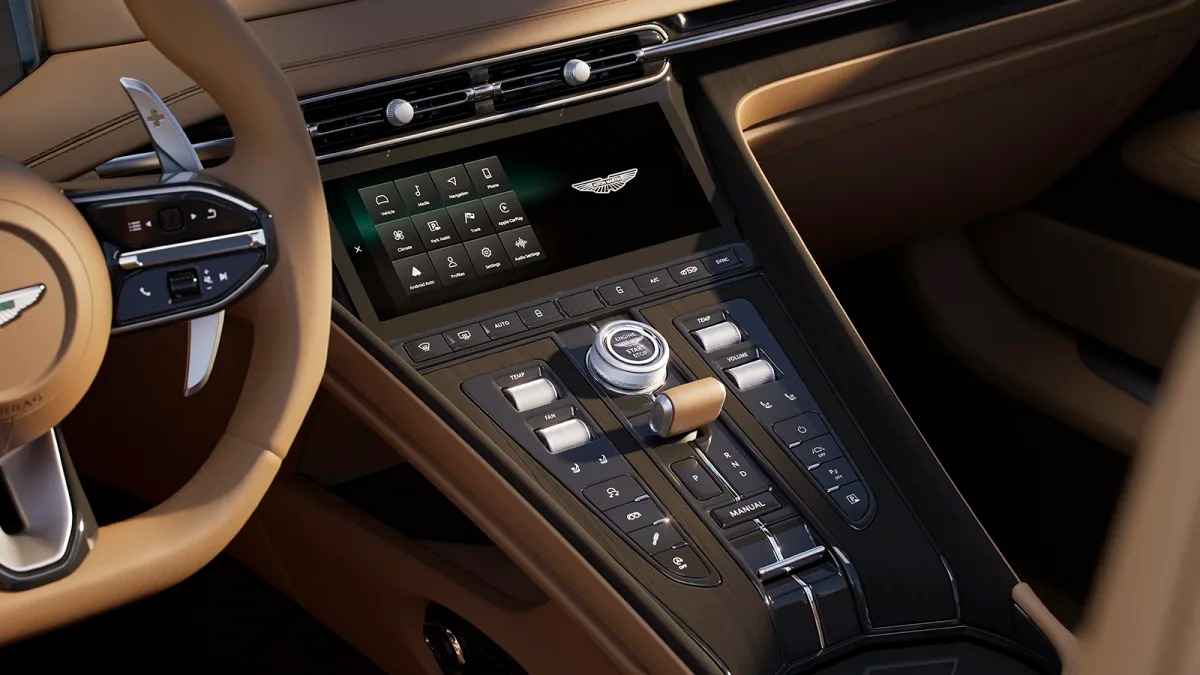 Aston Martin just revealed the 2024 Aston Martin DB12 Volante. The open-top DB12 variant features a reimagined and redesigned finely folded roof with minimal performance difference from its coupe counterpart.
Like the DB12 Coupe before it, the 2024 Aston Martin DB12 Volante's exterior sports the same sleek and low profile. The real difference lies in the reinforcements and the 18-layer K-fold cloth roof that, folded and formed to a 260mm stack height, can open in 14 seconds and come down in 16.
The Volante's interior, like the coupe, has a redesigned and higher-quality cabin featuring improved ergonomics, a touchscreen interface, and a blend of analog controls and digital technology. Four trims will be available to match the exterior paint scheme: Spirit Silver, Magneto Bronze, Caribbean Pearl, and Titanium Gray.
The new 2024 Aston Martin DB12 Volante gets the same twin-turbo V8 as the coupe. It delivers 671 hp and 590 lb-ft of torque and comes with an eight-speed automatic transmission, electronically controlled rear differential, and adaptive dampers. The DB12 Volante super tourer can go from 0-60 mph in 3.6 seconds, with a top speed of 202 mph.
The 2024 Aston Martin DB12 Volante will debut at Monterey Car Week and go into production in the fall—deliveries expected by the end of the year. Currently, no pricing has been announced, though we expect it to go for around $265,000. For more information, please visit the Aston Martin website.