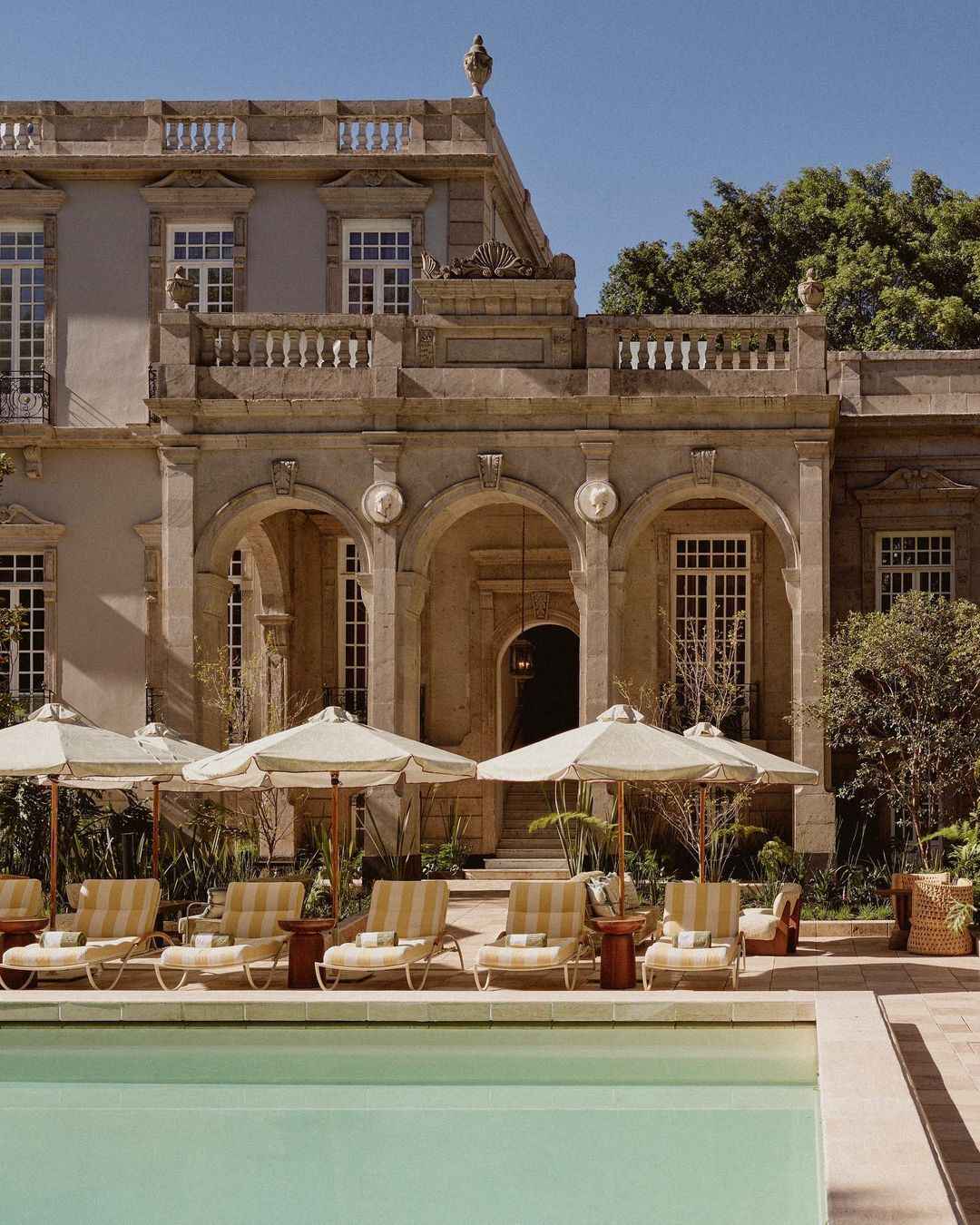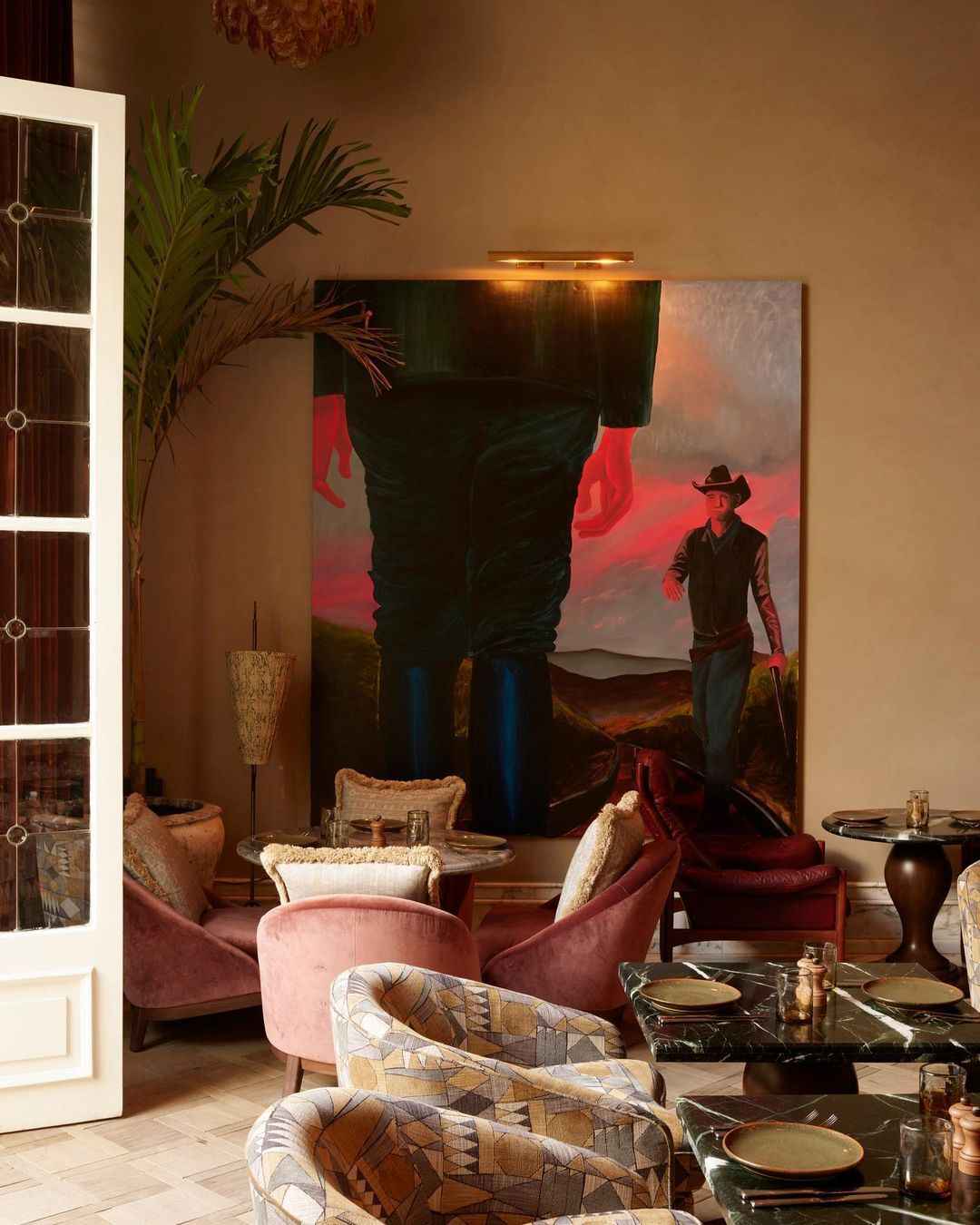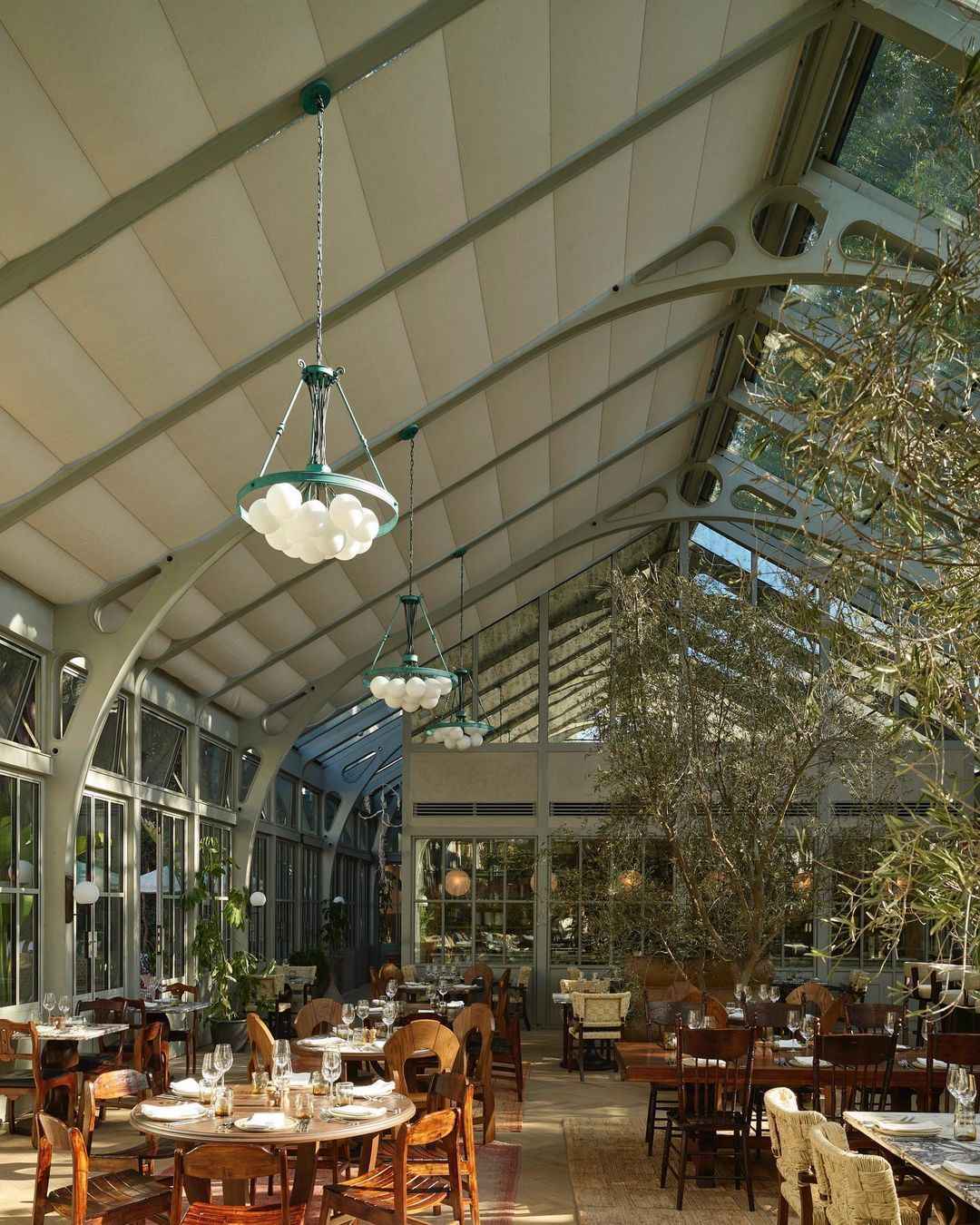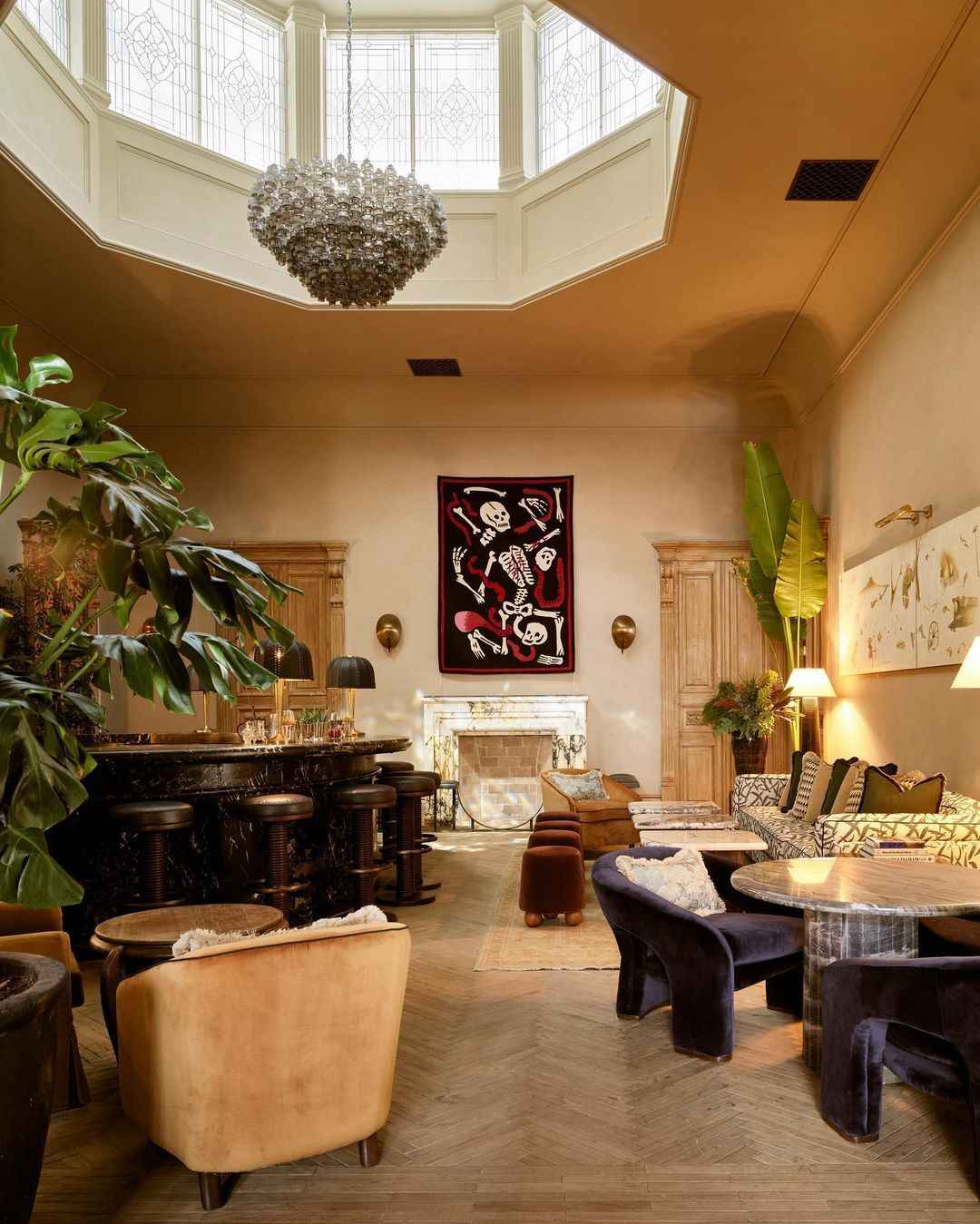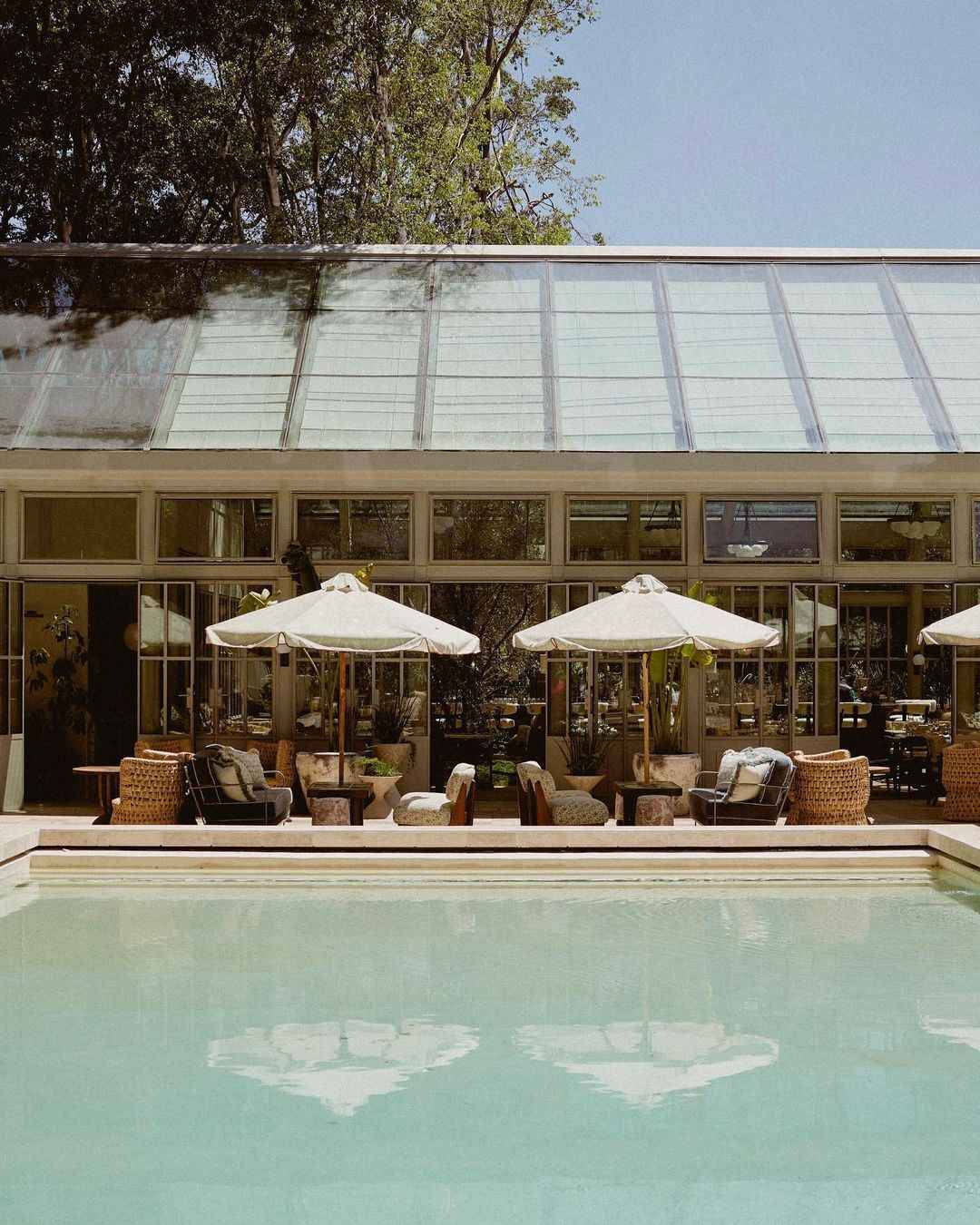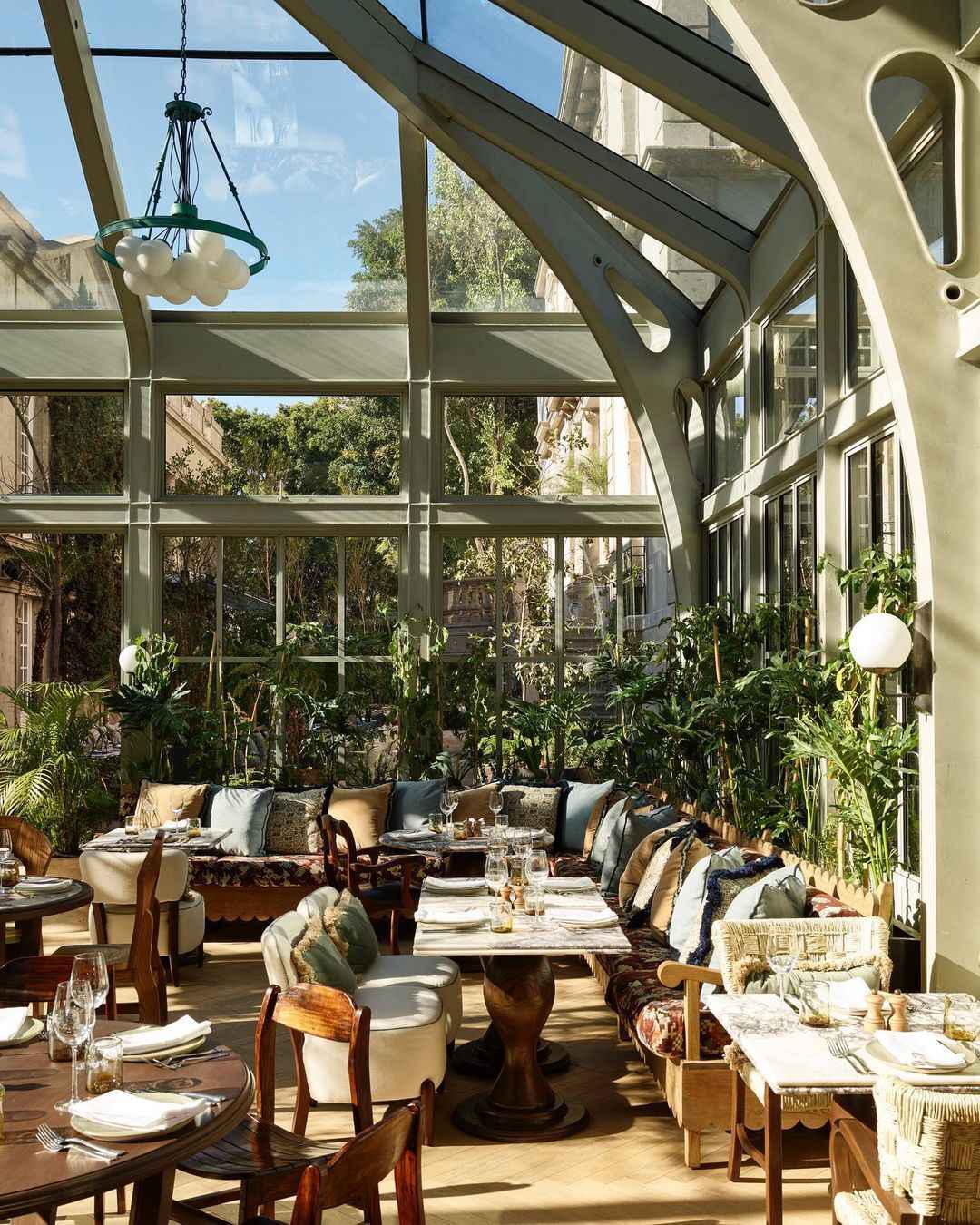 Soho House, an international hospitality brand and exclusive private club, has its beginnings at 40 Greek Street, Soho, London. With a discerning membership policy, members are drawn mainly from the media, arts, and fashion industries, but have lately broadened their horizons to embrace individuals with a deep appreciation for creativity.
Soho House Mexico City, a meticulously restored historic casa in the heart of Colonia Juárez, is Soho House's first foray into Latin America. It pays homage to the building's rich French and baroque heritage in the middle of the vibrant streets of Mexico City. It showcases locally made custom furniture, and an art collection spanning over 150 pieces from both new and established artists born, based, or trained in the region.
Stepping inside, members and guests are greeted by the Salon, originally the elegant living room of the residence. Here, Soho House Design blends vintage pieces, local textiles, and ceramics that speak of European luxury and contemporary Mexican aesthetics. The adjacent Library serves as the workspace center during the day, while the Drawing Room retains the edifice's historic roots with its high ceilings and abundant natural light. There are also multiple bars, including one that is entirely dedicated to tequila, a vinyl music room, an outside courtyard, a 62-foot pool and pool house, and four bedrooms.
The Pool House stands at the edge of a sprawling 62-foot pool. Encased in expansive glass panels inspired by European greenhouses, it serves up a full-service, family-style dining experience, featuring a menu that draws from Mexican flavors, and a California vegetable-friendly theme. Special regional offerings throughout the property include chilled prawns, macarena polenta, caviar with tortilla chips, grilled baja lobster, slow-cooked short rib, and Mexican chocolate tart. Three-Michelin Starred and James Beard Award recipient Chef Christopher Kostow makes the restaurant a culinary destination in the area.
The Tequila bar, designed with vibrant mosaics and rustic woodwork, sits at one end of the courtyard. The open kitchen on the other hosts alfresco dining. The main bar, adjoining the music room, has a grand piano and plush club seating. In the basement, once the house's wine cellar, is a series of lounge spaces transformed into the vinyl room complete with a vinyl bar, custom furniture, artwork, and hand-blown glass sconces.
The Soho House Mexico City has four members-exclusive rooms, all located on the second floor of the main house: Casa Cosy, Casa Big Accessible, Casa Large, and Casa Extra Large. Each room is a testament to European elegance, with signature Soho House furnishings and Mexican influences like Oaxacan throws, handmade tapestries, and local artwork. Rainforest showers, air conditioning, complimentary Wi-Fi, hot drinks, and a minibar are standard.
King-sized or emperor-sized beds are provided with goose-down bedding and Egyptian cotton sheets. The larger Casa Big Accessible, Casa Large, and Casa Extra Large bedrooms offer separate living areas and lavish marble bathtubs.
The Soho House Mexico City annual membership rates begin at around $651 quarterly, with a reduced rate of $166 for those under 27 years old. To book a stay, please visit the Soho House Mexico City website.