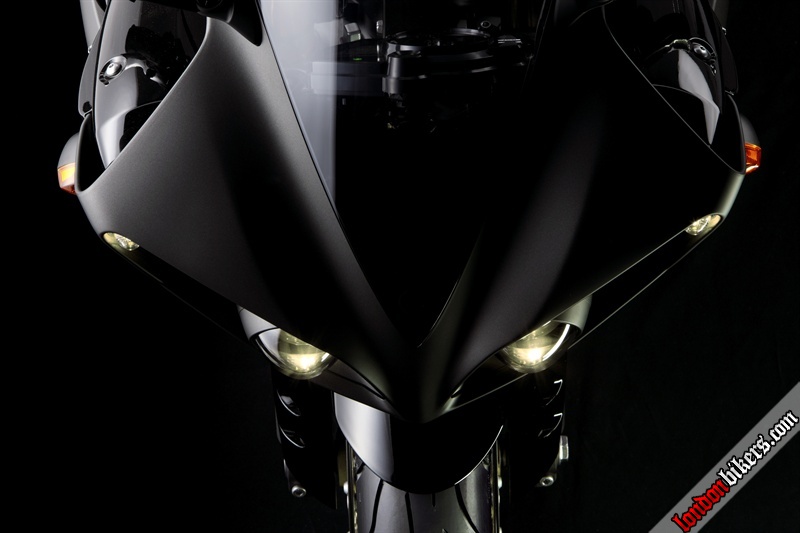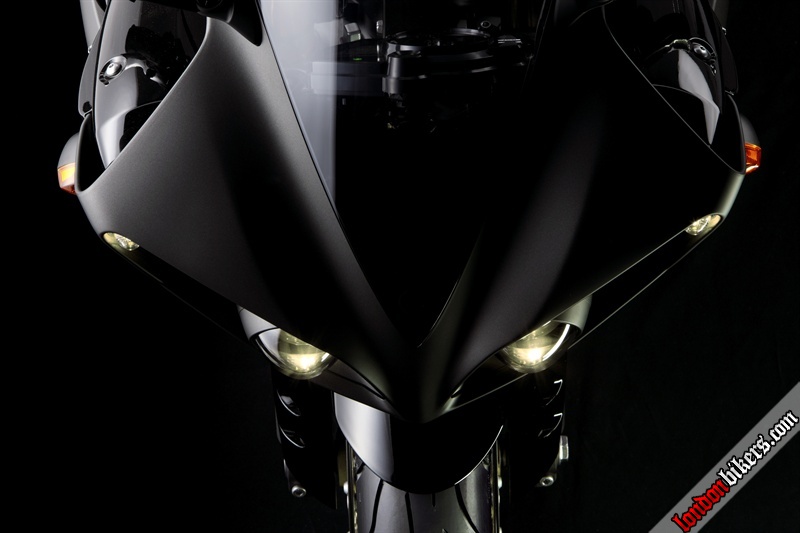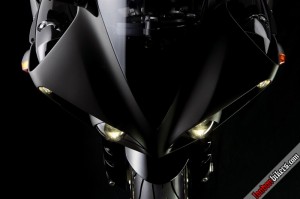 Last month, we told you guys about Suzuki's Team Rizla's MotoGP replica that was unveiled.  Well, Yamaha's out with their bag of goodies for the 09.  For 2008, we saw a completely redesigned R6, but everyone's been waiting to see what would be the highlight of the 2009 line, and it happens to be their flagship superbike – The R1.  It's redesigned from top to bottom, and is gaining more and more MotoGP characteristics.
Their idea for the new bike centers around quick turn-in and aggressive acceleration on corner exit. And they did this by utilizing technology derived straight from their GP development.  Pulled straight from the MotoGP machine, and for the first time in a production motorcycle, Yamaha has fitted the R1 with a crossplane crankshaft.
Now, it's also got something similar to what Suzuki offers on their GSX-R line.  Yamaha's R1 will be kitted with three-position mapping that's controlled through the YCC-T that allows riders to choose the power characteristics.  Standard for full-power mode, A for putting more emphasis on low-to mid-range power, and B to provide "less sharp" response for riding situations that require sensitive throttle operation.
Colors are the traditional Yamaha Racing Blue, as well as Raven Black with red accents and yellow and black. Plus, in a throw back to the original 1998 R1, the iconic white and red is back, and it looks hot! Retail price is $12,390 for the blue and $12,490 for the rest, and they will be hitting dealer floors mid-January.
Well enough of the technicals.  If you want more info on the bike, head over to Motorcycle-USA.
Gallery after the jump

2009 Yamaha YZF-R1: