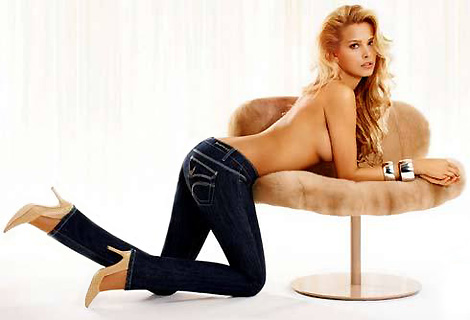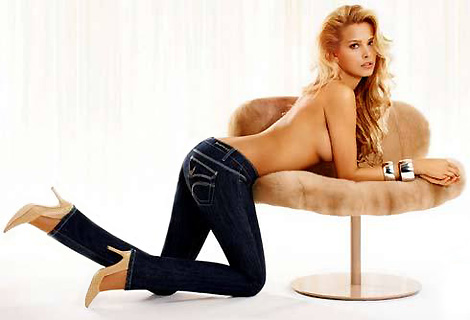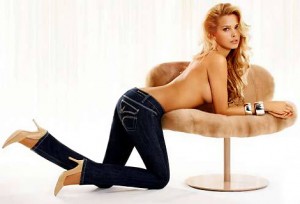 Seldom do we come across a woman so beautiful and so smart, that all we can say is: wow.  Not only is Petra Němcová a fashion model, but she's overcome obstacles most of us can't even fathom.  Oh and did we mention she's the founder of a charitable organization, too?
So who is Petra Němcová?  Well, she was discovered walking the streets of Czech Republic by Next Agency.  Her arrival at stardom was certified when she was on the cover of SI's Swimsuit issue in 2003.  She's had a roller coaster of a life since.  She was stuck in the middle of the tsunami that hit Thailand in 2004, where she lost her fiance.  She suffered many injuries including a broken pelvis, but luckily survived.
With such a traumatic experience, she somehow found the strength to make one of the most admirable comebacks we've ever heard of.  The following year, she founded The Happy Hearts Fund.
HHF is a charitable organization and campaign formed after her survival and recovery from the Tsunami of 2004. It aims to advocate and provide for disadvantaged youngsters who have had to endure hardship and who are not receiving the essential and sustainable help they need for healthy childhood development. It actively partners with charities, donors and foundations committed to providing immediate, tangible assistance for children.
Her list of accolades is endless since her comeback.  Some highlights include her appearance in the 2006 Swimsuit Issue of SI and her getting to be host of TLC's A Model Life. Petra also went on to write Love Always, Petra in December of 2005 which tells of her life in communist Czech, how she got into fashion and modeling and how she brokethrough and got on the cover of SI.
For more info on Petra, head over to her official website.  Check out some more shots of her below.
Petra Němcová: