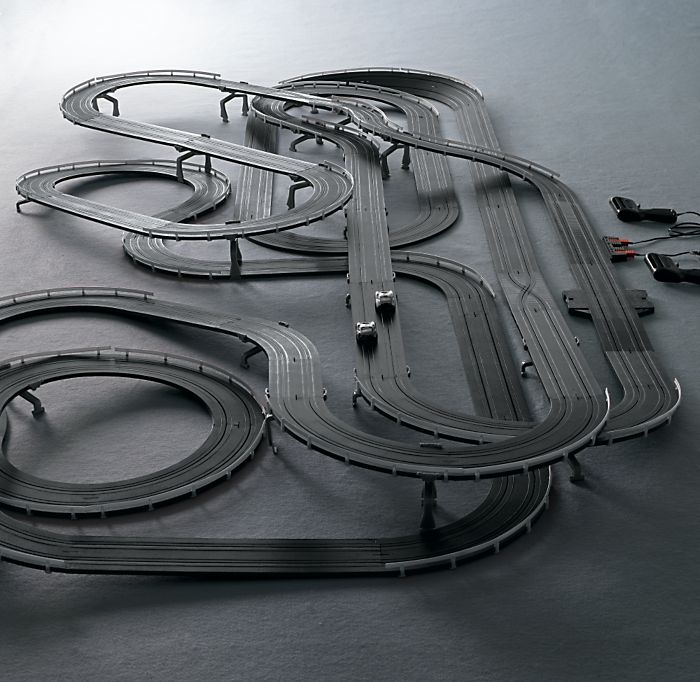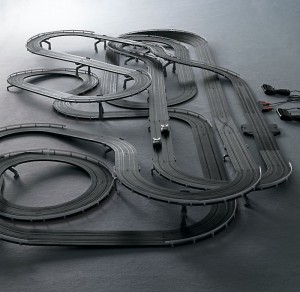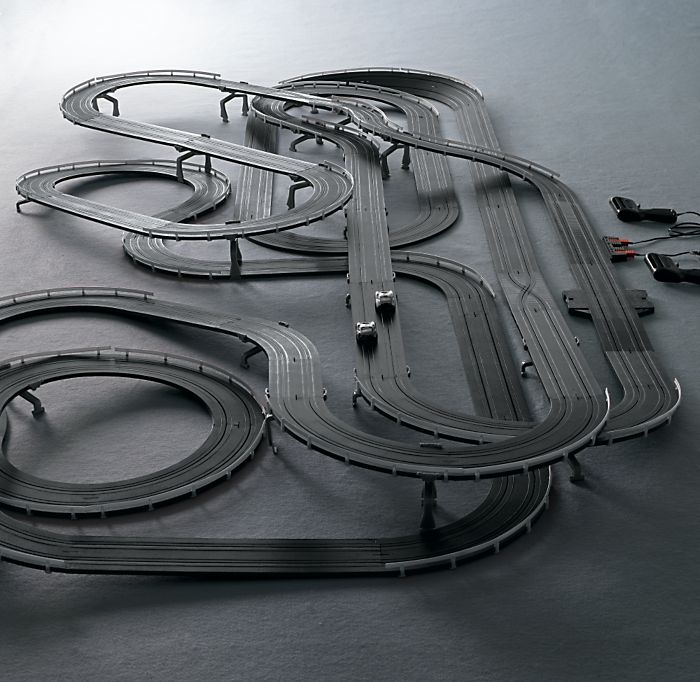 Remember those days when you had the slot car racetrack in your basement.  If you went too fast around turn, it was history for you.  Well, that joy and competitive atmosphere is coming back into your home in an adult-sized box.  There's over 63 feet of track on Shelby's Slot Car Racetrack and don't think you'll fly off the edges on this playground.  You'll be "hugging every twist and curve thanks to super-strong Neo Dymium ground-effect magnets and extra-long guide pins."
There's a lot of detail in the cars, too.  There are two built-for-speed beauties, intricately reproduced to Shelby standards.

The set includes track, power pack, two cars, two controllers, grandstand and pit and is due to ship out on December 1st, just in time for the holidays.
Buy It: $249
Thanks Uncrate!