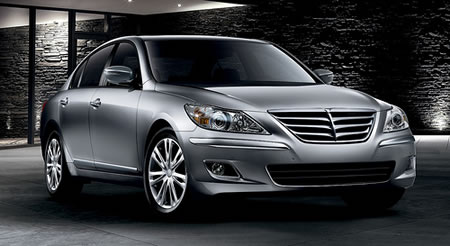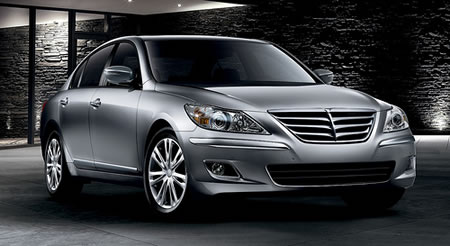 What's the world come to.  We're impressed with the Genesis, don't get us wrong, but for a major Italian designer like Prada to partner up with Hyundai, we just never saw it coming.  The South Korean auto maker is set to display the three custom sedans at the Seoul Motor Show.
Details are very slim as to what to expect, but we're guessing the two-tone leather, Prada logos, wood-trimming, and maybe a collector's edition apparel set?  That would be nice touch.
One of the three will be kept at its headquarters and the other two will be auctioned off at the Prada Transformer exhibition.  All proceeds will go to charity.
Thanks eGMCarTech!