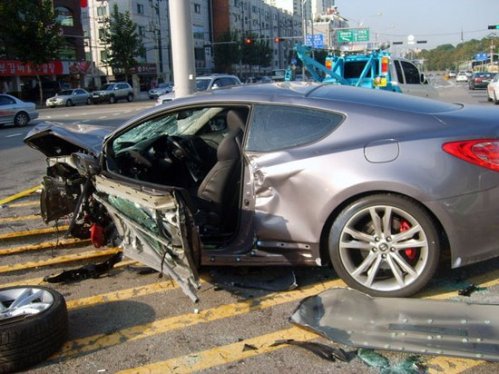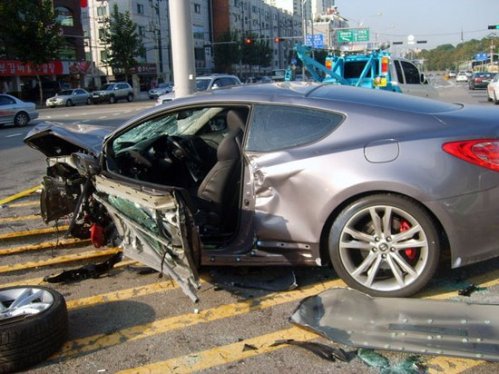 Fortunately, the Koreans were the first ones to get the Hyundai Genesis Coupe.  That means they can get all the bugs out hopefully and then ship them over to us.  After hearing about this, I hope they fix the airbags and tweak the handling.
Some unlucky guy got his hands on his Genesis Coupe and took it to the limit and ended up wrapped around a pole.  The Brembo breaks didn't hold up and neither did the front end of that 2.0T.
So Hyundai, what do you have to say about this?
More images after the jump.
Thanks eGMCarTech!