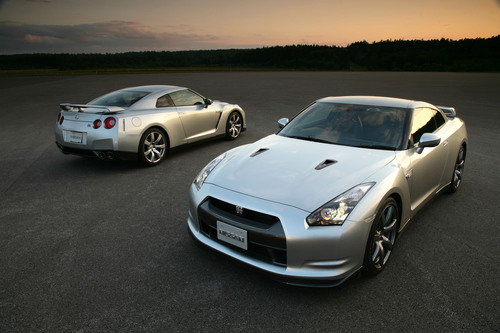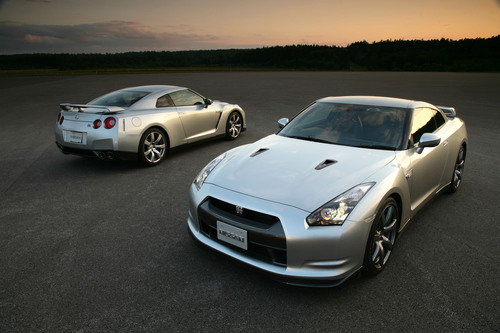 The Nissan GT-R, aka Godzilla, made its way into the US not too long ago and is now crowned Motor Trend's car of the year.  Nissan's beauty competed with the BMW 135i, Acura TL, Jaguar XF, Hyundai Genesis, Pontiac G8, and the Dodge Challenger.  It prevailed and with good reason, no?
"The GT-R puts Nissan on a map that thus far only designated Maranello, Sant' Agata, Munich, and Stuttgart as points of interest," said Motor Trend editor Ron Kiino. "Well, it's time to stick a tack on Tochigi. In the kingdom of supercars, the GT-R positively belongs. Be it comparing 0-to-60 sprints, quarter-mile times, 60-to-0 braking, or lateral acceleration, the GT-R is one of the world's best."
Check Motor Trend's video below and then check out the complete article.
Thanks eGMCarTech!