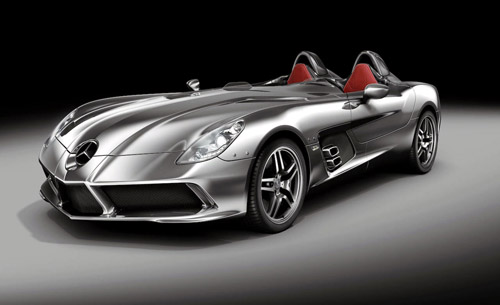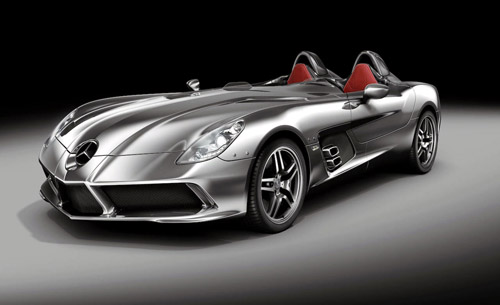 All good things must eventually come to an end. A prime example of this is the Mercedes-Benz/McLaren relationship that will be coming to a hault after one last beauty. The duo has unveiled the McLaren SLR Stirling Moss, a windshield-less piece of perfection that tops out at 217 mph.
It pays hommage to British race car driver Stirling Moss, who's still the current record holder for the Mille Miglia. Even though the cockpit is not as aerodynamically sound as it could or should be, the final Mercedes-Benz McLaren will still bolt you from 0 to 60 in 3.5 seconds. Priced at €750,000 (approx. $1,050,000), there will only be 75 Stirling Moss SLRs made.
Bon Voyage.
More images after the jump.
Thanks to egmcartech