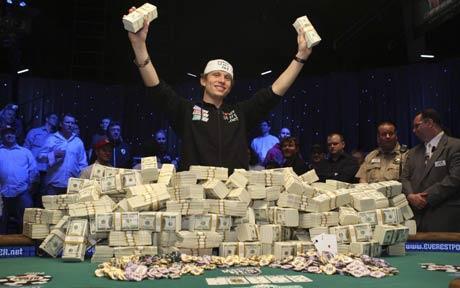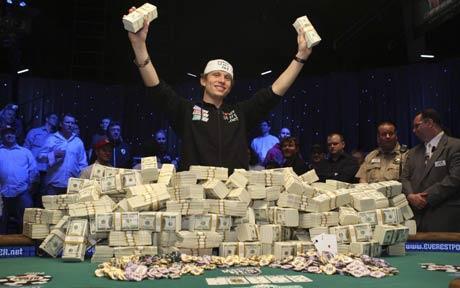 This year's Final Table for the World Series of Poker Main Event was filled with upsets and surprises.  Phil Helmuth was probably the most surprised by who won.  You know, the same guy he called "Northern European idiot" four months ago.
Denmark's Peter Eastgate won an upset over Ivan Demidov to become 2008's WSOP Main Event Champion and the youngest player to ever do so at the tender age of 22.  This is another reason Phil's probably pissed, because he was the previous youngest to do so at 24.  Congratulations Peter.
So with roughly $9 million in the bag, guess a long overdue vacation is in store.