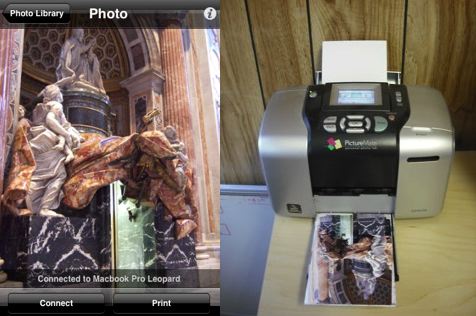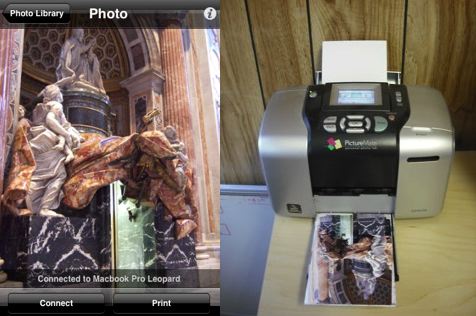 There are alot of new apps coming to the App Store and Sudobility's Air Photo Wifi Printing app is one of our favorites. It enables easy and fast wireless photo printing to any printer on the local Wifi network.
All you have to do is run Air Photo, browse to the photos you life to print, and tap "Print". The other great thing about the app is that it's compatible on PC and Mac.
In order for it to fully work, you must have Air Photo Server (free) installed on the desktop computer.
Buy It: $0.99 (Sale) at App Store