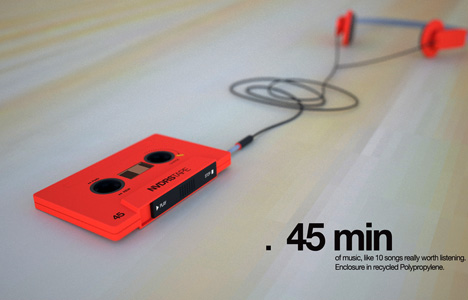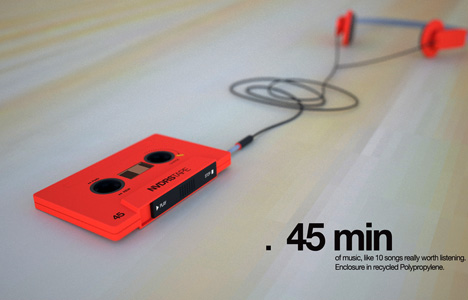 The NVDRS Tape by Stefano Pertegato, Massimiliano Rampoldi, Eloisa Tolu, Francesco Schiraldi & Giovanni Mendini is the king of recent retro design. It looks like your old school cassette tape but on the inside, there's a digital audio player just waiting to come out. Uploaded via USB, the player continues to follow the 45/60/90 minutes norm, holding 10/15/20 select songs in digital format. 
So how's it function, you ask? For starters, you just slide the Play Button if you want to begin listening. There's a small display between the two wheels that shows you how much time as elapsed. If you want to forward or rewind a song, you need to manually do it by rotating the spools with your finger or pencil.
More images after the jump.