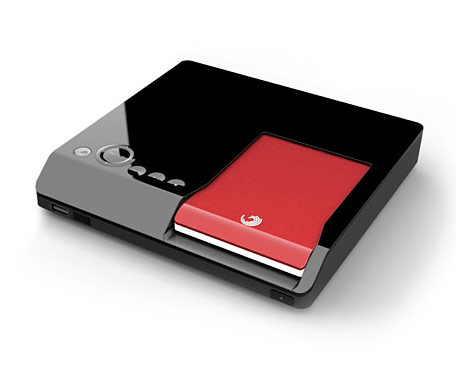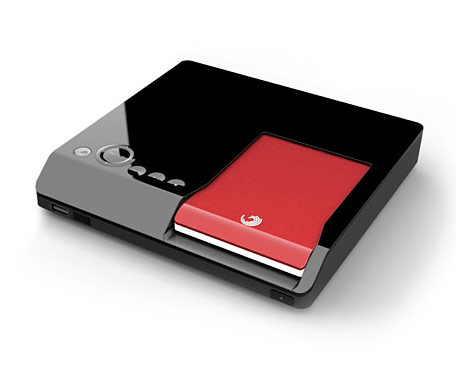 The world's been going digital and it shows with the amount of stored media we accumulate. We've got thousands of photos, hundreds of hours of video and music we forgot we even had. So, now it's all stored on our PC but nobody wants to constantly run a VGA from our computer to the back of our TV everytime we want to share the goodness on the big screen.
Seagate's FreeAgent Theater makes this part a bit easier and does it in style. The elegantly designed hard drive dock plugs into your TV, so you can watch everything stored on that 1TB external HD of yours. The dock includes S-video, composite, and component ports, but lacks HDMI connectivity (but seriously, how much of your stored media is in HD format anyway?). 
We're hearing a full HD version is set to drop in the coming months so if you do have alot of HD media, then we suggest you wait.
Buy It: $130 for dock, $229 for dock + 250 GB hard drive bundle, $279 for dock + 500 GB hard drive bundle at Amazon