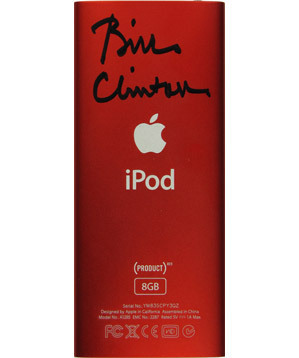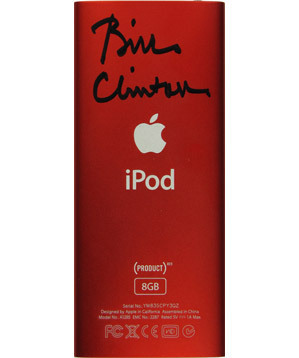 Bill Clinton's autographed iPod has ended up on eBay through Tonic Auctions. The 42nd President has signed his name on the back of this (PRODUCT) RED iPod, showing his continuous support for a fight against AIDS. 
Not only do you get the iPod, but Tonic is also giving you a 11-song playlist that has Bill's favorite song as well as a $25 iTunes card. 
Check out the auction here.