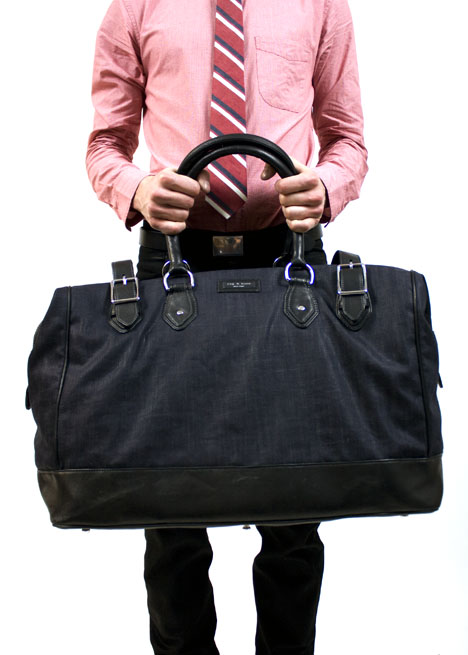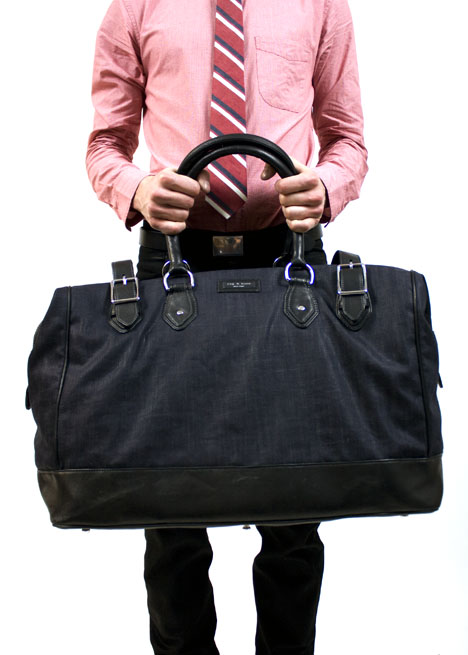 Available in an indigo finish, this bag comes from Rag & Bone's Spring/Summer lineup. It's made from a beautiful cotton denim with leather trim and details. It's perfect for a weekend getaway and as the bag ages, expect it to take on more distinct characteristics. The cotton denim has a slight coating to it to give a beautiful luster in the color and the leather throughout the trim and detail is very soft while still thick and substantial.
Handles are padded for absolute comfort when carrying and the six metal feet at the base protect the bottom leather portion from general wear and tear.
More images after the jump. 
Buy It: $835 at Blackbird