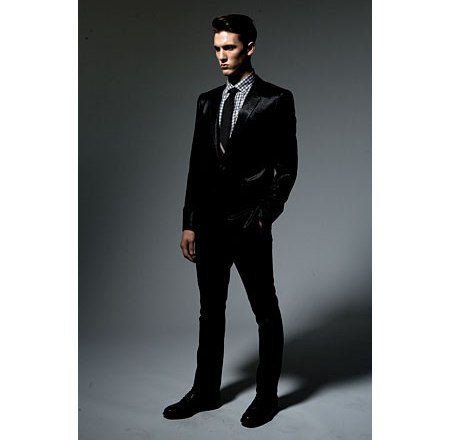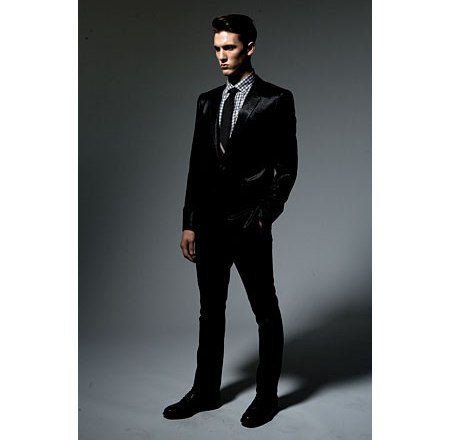 Created in collaboration with Martin Greenfield Clothiers, the Razor suit is part of Rag & Bone's Spring/Summer '09 collection and comes in three different fabrications and is completely handmade with the utmost care by the master tailors of Martin Greenfield's legendary factory. 
After the jump, you can check out one of the three creations in detail. The wool-blend "shiny" fabric from a finely woven 90% wool/10% nylon blend which, due to use of the nylon, has a gorgeous luster, varying in intensity depending on the light of your surroundings.
The slim-fitting two-button blazer has narrow armholes and sleeves, surgeon cuffs, angled besom pockets, and notch lapels. It's single vented and has a fully canvassed construction. The slim-fitting pants have a slightly high rise and a subtle taper. 
More images after the jump.
Blazer: $2150
Pants: $360
To get your hands on it, wait for the suit to hit Blackbird's online store or email them directly.