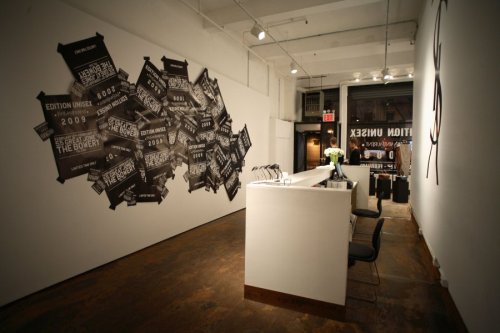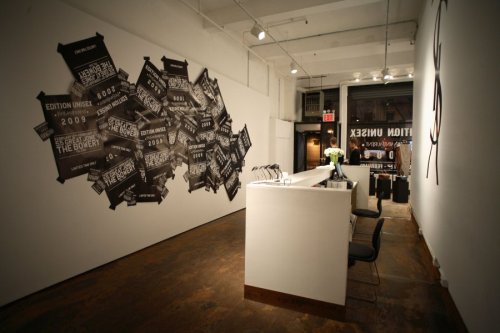 Last week, we brought light to YSL's S/S 2009 menswear collection that took masculine pieces like trenches and suits and fitted them with unstructured fabrics like silk to bring a new dimension to this year's line. Stefano Pilati's "Edition Unisex" shows YSL once again pushing the boundaries of traditional gender paradigms in fashion and challenging contemporary notions of sex and sexuality. 
YSL opened a temporary space in downtown Manhattan for a little under two weeks this month, where clients had the opportunity to peruse the new range.
More images of the pop-up after the jump.