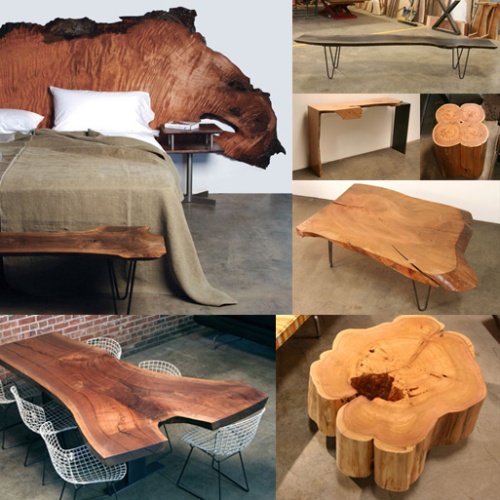 Urban Hardwoods: Furniture made from salvaged wood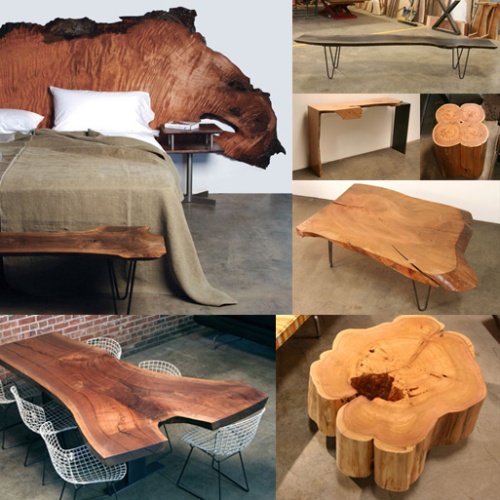 All made from salvaged wood in Seattle, Urban Hardwoods' beautiful pieces range from a timeless coffee table to a versatile headboard that's sure to compliment any bedroom. They're set to open a showroom in San Francisco in March. Here's what they have to say about themselves:
Our goal is fairly straightforward — to be the most progressive, responsible and sustainable wood furniture manufacturer/retailer in America…With every piece we craft, we respect the natural character and imperfections of the tree we use. We let the natural shapes, holes, curves and "live edges" of the tree remain. Our craftsmen work to preserve the tree that once was — and the work-of-art that will be.
Headboards range from $650.00-$3500.00
Black Walnut Dining Table, shown bottom left: $8650.00
Seattle Bench, top right: $1200.00
butternut console table, middle left: $3300.00
cedar occasional table, middle right: $650.00
pacific madrone coffee table: $950.00
maple valley coffee table, lower right: $2100.00