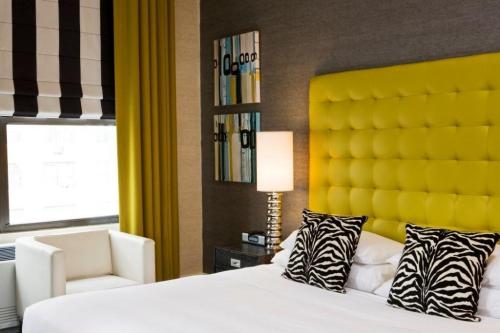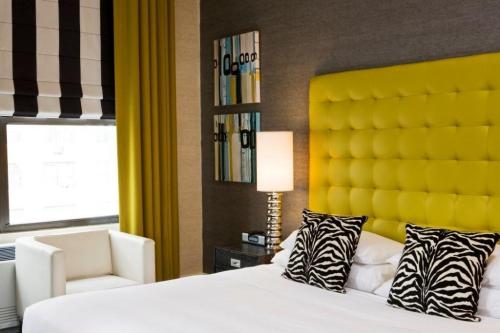 In this economic climate, construction and renovation costs are at an all-time low, which might be the reason Manhattan's The Marcel at Gramercy is under construction at the moment. They're putting the finishing touches on its rooftop bar, right on time for the beautiful weather that awaits us. Come June, the hotel's guests and a limited amount of civilians will be able to endulge in the newly redesigned bar and its amazing view of the Empire State Building.
A new restaurant / bar has already opened in the hotel's ground floor giving a grate view of the pedestrian traffic. Lower East Side fave 'inoteca, now calls the hotel home, with its panini-and-vino specials and fresh-squeezed juice at the bar. 
The hotel has 135 rooms, each kitted with Frette linens, marble bathrooms, iPod docking stations and LCD TVs. Expect a new spa and gym to pop up soon as well.