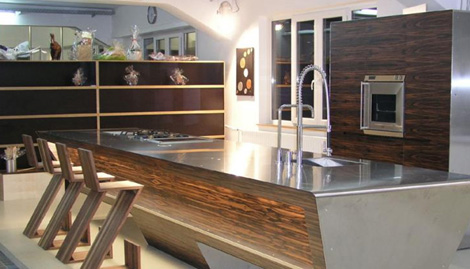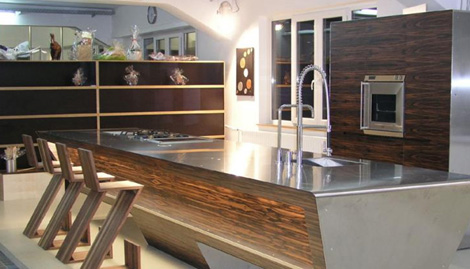 German design house Unikat has created the Flying Kitchen, a remarkable creation made of natural wood. The centrepiece of the kitchen is the massive wooden island.
It is totally versatile — topped with a sleek, space-age stainless steel finish it can be used as a food preparation area, but also a bar or table. The angular wooden stools fit neatly into the island's alcove. Mirroring the look of the island is the tall appliance wall unit and the neatly intergrated oven.
More images after the jump.