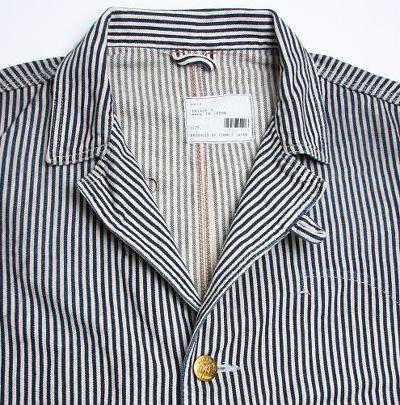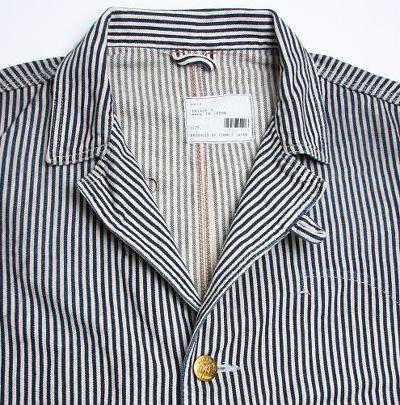 Great for a casual outing, this stripe jacket by Kato is sure to be a fit. The 12oz straight weaved cotton base of this jacket is gravity spun dyed using a hank/pot system with a deep fermented indigo on the Hickory, then 'aged' with a bamboo and hand blown distress marks using a plum dye — talk about detail. 
Speaking of which, observe the cold pressed brass buttons and the two deep font hip pockets and a curved internal work pocket. 
More images after the jump.
Buy It: £475.00 at Oki-Ni