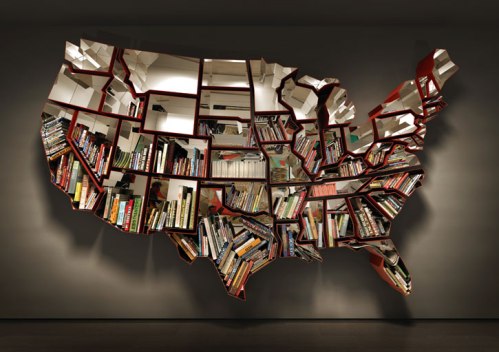 Ron Arad x Timothy Taylor Gallery: The United States bookshelf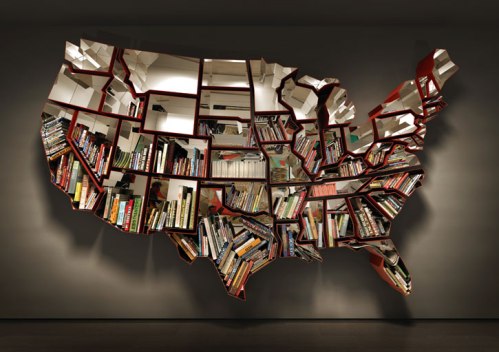 Designer Ron Arad's latest work is being displayed at the Timothy Taylor Gallery in London. One of his most creative projects is a bookshelf shaped like the map of the United States and entitled, 'Oh, the farmer and the cowman should be friends'. 
The exhibition will run from April 8 – May 9.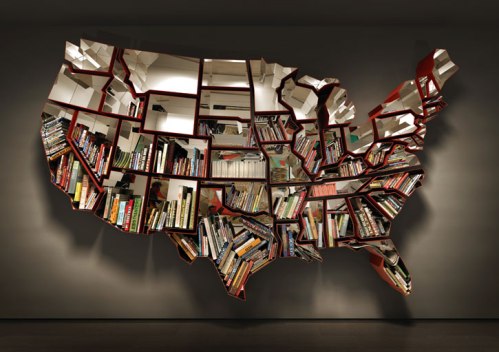 See this and more of Ron Arad's work at Yatzer