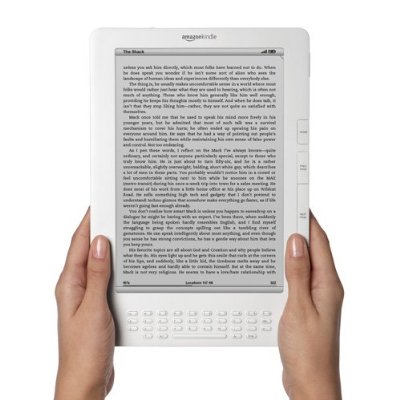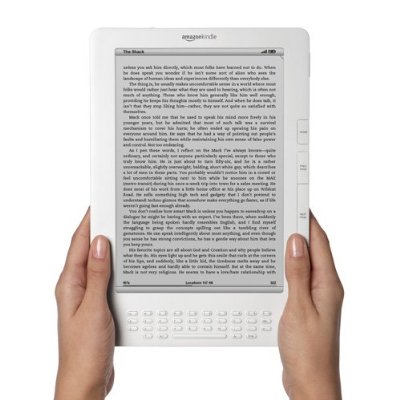 Two-and-a-half times the size of the Kindle 2, Amazon's Kindle DX is aimed squarely at penetrating for the first time the $9.8 billion textbook market, as well offering some life support for the struggling business of subscription-based electronic newspapers. It boasts a 9.7-inch display and can hold 3,500 books, 2,000 more than the Kindle 2. Viewing them got much easier as it has a native PDF reader so no need to convert, my friends.
As far as getting them on to the DX, Amazon's latest ebook reader also has built in 3G courtesy of Sprint so you can download books wherever you get wireless service. Amazon's picking up the tab on this service so you'll never have to worry about a bill.
The Kindle DX has a built-in dictionary, wireless access to Wikipedia, and it also gives you the ability to transfer MP3 files to the unit and listen to them while you read.
More info and images after the jump. 
Pre-Order It: $489 at Amazon